GM Stock Value Down 3 Percent During Week Of January 27 – January 31, 2020
17
The value of GM stock fell during the January 27th, 2020 – January 31st, 2020 timeframe. Shares closed the week at $33.39 per share, which represents a decrease of $0.92 per share, or almost 3 percent, compared to last week's closing value of $34.31.
Movements in GM stock value for the week were as follows:
Monday, January 27th: General Motors stock opened at $33.25 and closed at $33.39
Tuesday, January 28th: GM stock opened at $33.40 and closed at $33.33
Wednesday, January 29th: GM stock opened at $33.80 and closed at $33.60
Thursday, January 30th: GM stock opened at $33.57 and closed at $33.64
Friday, January 31st: General Motors stock opened at $33.63 and dropped to $33.41 by market close
This week's decrease in GM stock value marks the second consecutive week of negative growth for share values after the preceding rebound during the January 13th, 2020 – January 17th, 2020 timeframe. Before that, GM shares experienced a three-week decline. The ebb and flow is a net loss for GM shareholders, which is rather disappointing after the upward movement GM share values experienced prior to the last week of 2019. We do not believe the publicity following the recent arrest of GM employees for street racing C8 Corvettes influenced the decrease in value.
GM shareholders may also be annoyed by the fact that Tesla shares have been performing very well. There's also the possibility that the announcement of Tesla's revealing of its Cybertruck pickup truck negatively impacted GM share values, as it could make Tesla a potential threat to GM's leading position in pickup trucks, though GM has since gone on the record to outline the obstacles that must be overcome before electric vehicles become mainstream.
However, General Motors has since confirmed that it will revive the Hummer nameplate on an all-new fully electric pickup truck. The announcement does not appear to have given GM stock value any significant boost, which might be adding insult to injury when it comes to comparing GM to Tesla, which managed to generate a lot of publicity and attention regarding the Cybertruck's reveal. Tesla stock has been on a steady rise throughout the first month of 2020.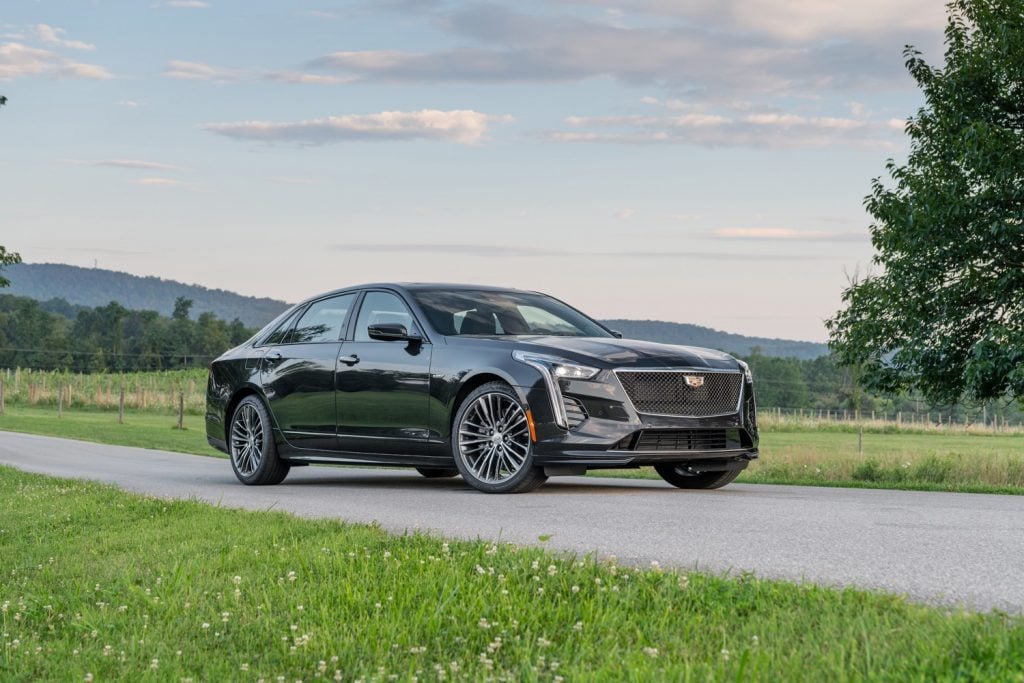 Of course, there are many factors contributing to the current rut. For starters, when GM released its Q4 2019 sales figures three weeks ago, share values experienced a decline of over 6 percent. It's possible that the news may have contributed to the continued decline in GM stock. It's also possible that delays caused by the UAW strike and the consequential customer dissatisfaction due to parts shortages are contributing to this decline in GM stock value. Additionally, the recalls announced recently, which involve an incorrect alternator connection in GM full-size pickups, as well as a faulty brake control module in the Chevrolet Silverado, the GMC Sierra and the Cadillac CT6, could have also eroded the previous upward momentum.
Other aspects may also be influencing GM stock value, including the RICO lawsuit GM filed against FCA, in which GM claims that FCA was "paying millions of dollars in bribes to obtain benefits, concessions, and advantages in the negotiation, implementation, and administration" of the labor agreements. Adding to the drama is the fact that UAW President Gary Jones stepped down amid the investigation. However, it's unclear how either event impacted GM's stock value at this time.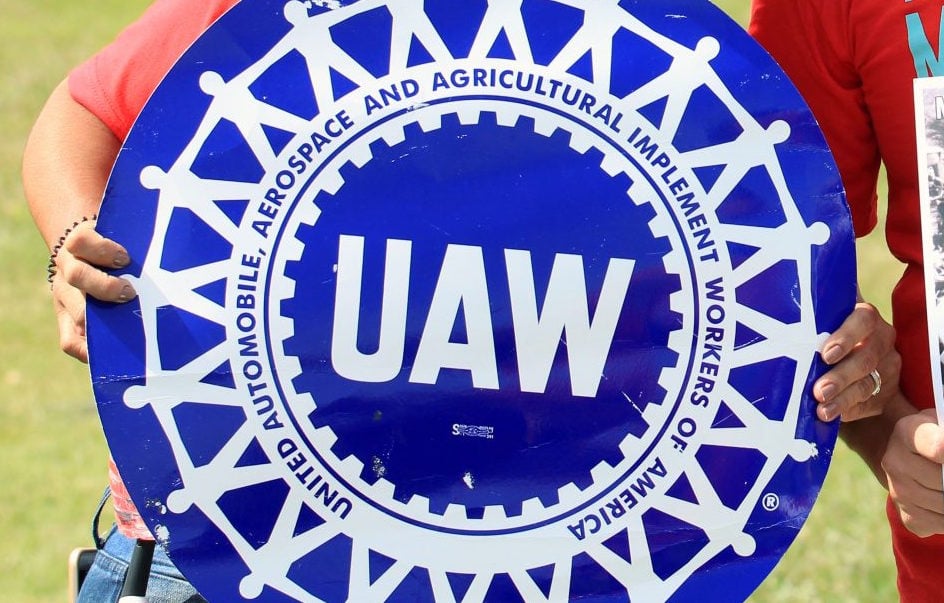 The continuing ebb and flow is emblematic of GM stock value's overall performance, as it has been in limbo throughout most of 2019. GM stock saw an initial jump in value as a result of overwhelmingly positive Q2 2019 earnings, wherein the automaker outperformed expectations. Several subsequent drops in value prior to the strike are believed to have been related to warning signs of an economic slowdown, along with various escalations with trade wars in China.
By comparison, shares of GM's cross-town rival, the Ford Motor Company, decreased $0.16 per share, or nearly 2 percent, this week.
GM Stock Values - January 27 - January 31, 2020

| Date | Open | Close | High | Low |
| --- | --- | --- | --- | --- |
| 2020/1/31 | 33.25 | 33.39 | 33.49 | 33.14 |
| 2020/1/30 | 33.40 | 33.33 | 33.45 | 32.97 |
| 2020/1/29 | 33.80 | 33.60 | 34.04 | 33.59 |
| 2020/1/28 | 33.57 | 33.64 | 33.86 | 33.34 |
| 2020/1/27 | 33.63 | 33.41 | 33.76 | 33.17 |
Over the last few years, GM has taken many steps to increase the value of its stock, including exiting markets where it can't find ways to turn a profit (such as Europe, South Africa and India), closing plants in various parts of the world, divesting loss-making divisions (such as Opel-Vauxhall), making adjustments to its business model in order to prioritize profitability over chasing market-share goals, focusing on its Cadillac luxury brand to increase its share of high-profit automobiles, investing heavily into new-age mobility ventures such as electric vehicles and autonomous driving tech, while discontinuing some sedans (Cruze, Impala, LaCrosse, XTS, CT6) and closing various plants to focus on more profitable crossovers, SUVs and pickup trucks, such as the all-new 2021 GMC Yukon.
Despite these actions, the value of GM stock has struggled to surpass the $40 mark, spending most of its time stuck in the $33-$38 per share range. The chain of events is problematic given that the "new GM" had its Initial Public Offering (IPO) at $33 per share in November 2010, causing frustration upon many investors.
We remain interested in seeing how GM stock performs through the early stages of 2020, especially as the Detroit-based automaker launches its GEM-based vehicles for developing markets, completes the roll-out of its full-size pickup trucks and begins to launch its all-new full-size SUVs and various new Cadillac models this year. All of these products are expected to contribute significantly to GM's bottom line.
In addition, the automaker is planning to roll out the Cruise Origin, its autonomous ride-sharing vehicle in 2022, which will be built at the GM Detroit-Hamtramck plant in Michigan. GM sees the robo-taxi service as a significant opportunity for growth.
In July 2019, GM unveiled the new Corvette, which adopts a mid-engine layout for the first time in its history. Production of the mid-engine Corvette, also known as Corvette C8 or the 2020 Corvette, is underway, and the convertible model, announced in October 2019, will launch in 2020 as well. The Corvette is a noteworthy contributor to GM's financial performance, since the Corvette carries healthy profit margins.
Subscribe to GM Authority for ongoing GM stock news and complete GM news coverage.
Sweepstakes Of The Month: Win a 2023 Corvette Z06 Convertible. Details here.
We are currently looking for experienced automotive journalists and editors to join our team. Make $60k-$80k per year doing what you love. We are also looking for an experienced web developer.
See details here
.