GM President Says These Barriers Are Preventing EVs From Going Mainstream
20
General Motors and other legacy automakers have been a bit slow bringing newer, more competitive battery-powered offerings to market – but it's not just development lead times leading to the delays. Before they invest in electric vehicles, companies like GM want to ensure they are competitive when compared with similarly priced gas offerings and that the right charging infrastructure is in place to make ownership less of a hassle.
GM president Mark Reuss elaborated on this topic in a recent op-ed he wrote for CNN.com. The piece entitled 'Electric cars won't go mainstream until we fix these problems' outlines GM's stance on EVs and the problems that it thinks must be solved before it can begin to sell battery-powered cars en masse. The biggest problem with regard to EV adoption is range, Reuss says, with internal GM studies indicating that most consumers want an EV that can travel at least 300 miles on a charge.
"Range is the single biggest barrier to EV acceptance," Reuss writes in the article. "Just as demand for gas mileage doesn't go down when there are more gas stations, demand for better range won't ease even as charging infrastructure improves. People will still want to drive as long as possible between charges."
GM's research also shows that "among those who have considered buying an electric vehicle, but haven't, the lack of charging stations is the number one reason why," Reuss wrote. GM believes it's up to manufacturers, charging companies, governments and industry groups to all ensure more charging stations are installed. The automaker also wants to see more partnerships with companies that will install EV chargers in new and existing homes, which may also increase the chances consumers buy an EV when shopping for a new car.
The final barrier is cost. While most EV owners report operating costs that are about one third of that of a comparable gasoline car, this is outweighed by the high purchase price of EVs. Once the price of EVs is on par with a comparable gas car, ownership should surge – with customers enticed by the prospect of having to not pay for gasoline, oil changes and other similar expenses.
"Looking forward, we think electric vehicle propulsion systems will achieve cost parity with internal combustion engines within a decade, probably sooner, and will only get better after that, driving sticker prices down and widening the appeal to the average consumer," Reuss added.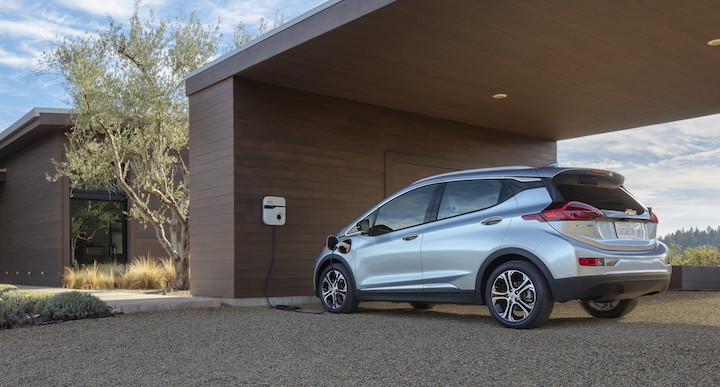 GM has a flurry of new electric vehicles coming to market in the near future, including the Chevrolet Bolt EUV crossover, a new electric pickup truck and an electric Cadillac luxury crossover. It will be interesting to see how GM tackles the problems mentioned in Reuss' article in the lead up to this electric vehicle push. The success of these vehicles will be dependent on their price, range and performance – but GM will also have to ensure customers have access to an adequate charging infrastructure in order to sell them in large numbers. This appears to be the one part of the EV problem GM isn't too keen on fixing itself.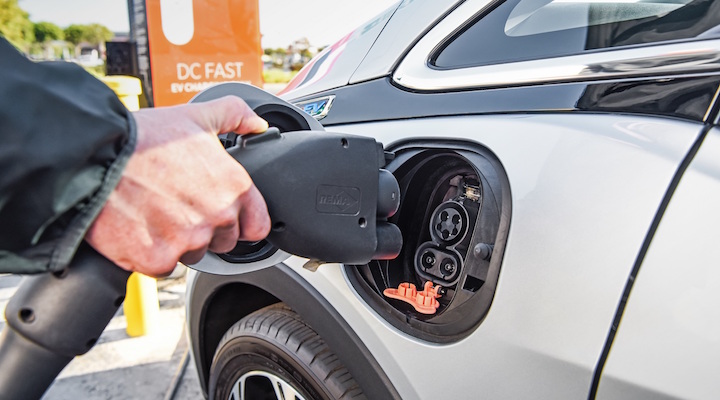 It's not clear if GM plans to follow Porsche's path and install some charging stalls at its dealerships, or if it will continue to support and rely on third-party companies like EVgo and Chargepoint to grow America's vehicle charging network. Earlier this year, GM also partnered with construction company Bechtel to set up new chargers across the U.S., but the majority of the cost will be inherited by Bechtel, with GM only providing location data so Bechtel knows where to build the chargers. This is in contrast to Tesla, which has taken on the challenge of setting up its own network of Superchargers to give its customers more confidence and help to reduce range anxiety.
Despite GM's hesitance to invest in charging infrastructure, Reuss seems open to the idea of working with industry partners to solve the problems and help EVs gain more traction in the U.S.
"Most people said they want vehicles that can match gasoline-powered vehicles in range, ease of ownership and cost. The sooner we can break down these three critical barriers, the sooner electric cars will become mainstream," Reuss also said in the article.
Sweepstakes Of The Month: Win a Corvette Z06 and 2024 Silverado. Details here.
We are currently looking for experienced automotive journalists and editors to join our team. Make $60k-$80k per year doing what you love. We are also looking for an experienced web developer.
See details here
.