IndyCar To Introduce Hybrid Cars For 2022 Racing Season
2
IndyCar will introduce hybrid cars from the 2022 racing season onward, the open-wheel racing series has announced.
The new hybrid system will be integrated into the existing "push-to-pass" system, which increases turbo boost pressure to provide drivers with a brief power increase to help complete on-track passes.
Instead of relying solely on boost pressure to provide an increase in horsepower, the hybrid cars will also tap a multi-phase motor and a small battery during push-to-pass deployment. Energy for the push-to-pass system will be recovered under braking.
Only road and street course cars will be equipped with the system. IndyCar oval cars do not currently use push-to-pass and there are no plans to implement such a system on these tracks.
IndyCar drivers have 200 seconds of push-to-pass to use during street and road course races and it appears set to stay that way. The hybrid system will join the existing push-to-pass system and will only be there to help make the deployment more powerful. IndyCar had previously expressed a desire to make its cars more powerful and get them closer to or above the 900-horsepower mark and says the hybrid system will allow them to do this – even though push-to-pass can only be used for brief periods.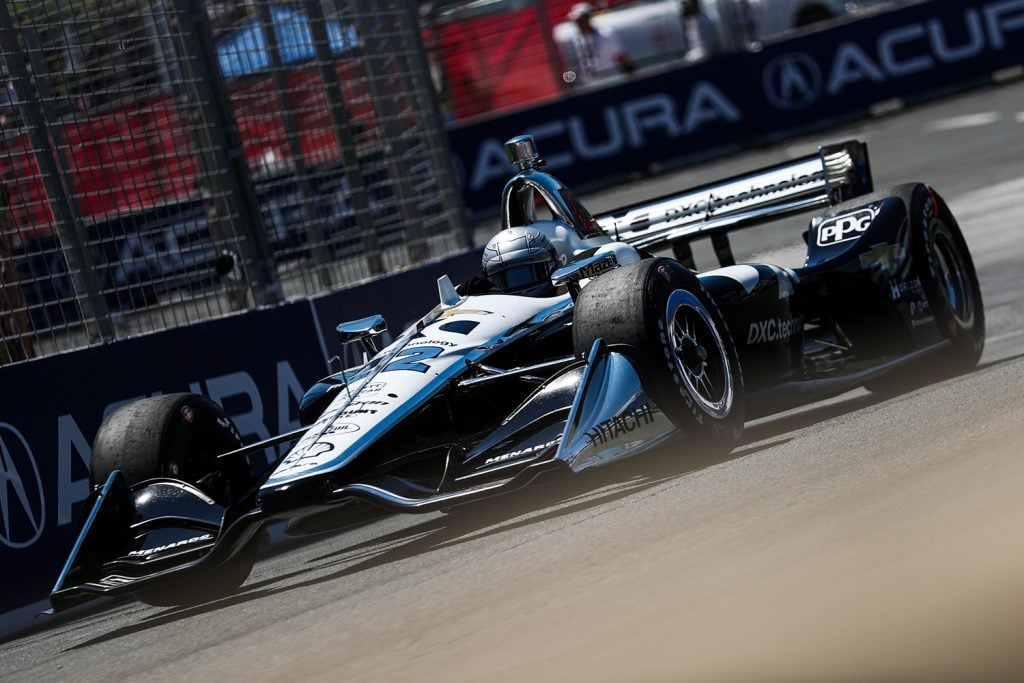 The hybrid system will be universal among teams and manufacturers and is the result of a partnership between Honda, Chevrolet, and IndyCar. Both Chevy and Honda were in agreement that the rollout of hybrid tech in IndyCar should be delayed until 2022, when the series is set to introduce a new chassis. This will allow the hybrid system to be better integrated into the car, as it can be designed to accommodate it from the beginning.
"Chevrolet supports delaying the implementation of the revised engine regulations until 2022 to coincide with the NTT IndyCar Series introduction of new technologies with the chassis," said Chevrolet performance and motorsports boss Jim Campbell. "The partnership between Chevrolet and IndyCar remains a strong platform for showcasing relevant technologies that we incorporate in our production engines, and transfer learnings in performance, reliability, and efficiency between the racetrack and the showroom."
The system will also allow IndyCar to do away with the traditional hand-held electronic starters that it has used for years now. Drivers will now be able to restart their cars using a button on the steering wheel, which will reduce the number of yellow flags in road and street course races, as the safety team will no longer have to enter the track to restart stalled cars.
Want to see your GM ride featured on GM Authority? We welcome your submissions. See
here
for details.