What's Really Going On With The Future Chevrolet Camaro
We are currently looking for experienced automotive journalists and editors to join our team. Make $60k-$80k per year doing what you love. We are also looking for an experienced web developer.
See details here
.
103
Word spread rapidly this week that GM had allegedly decided to cease development of the seventh-generation Camaro, reportedly suspending the Camaro program indefinitely, with the current, sixth-generation Camaro being sunset in 2023. So GM Authority has dug in to bring you the latest on the situation.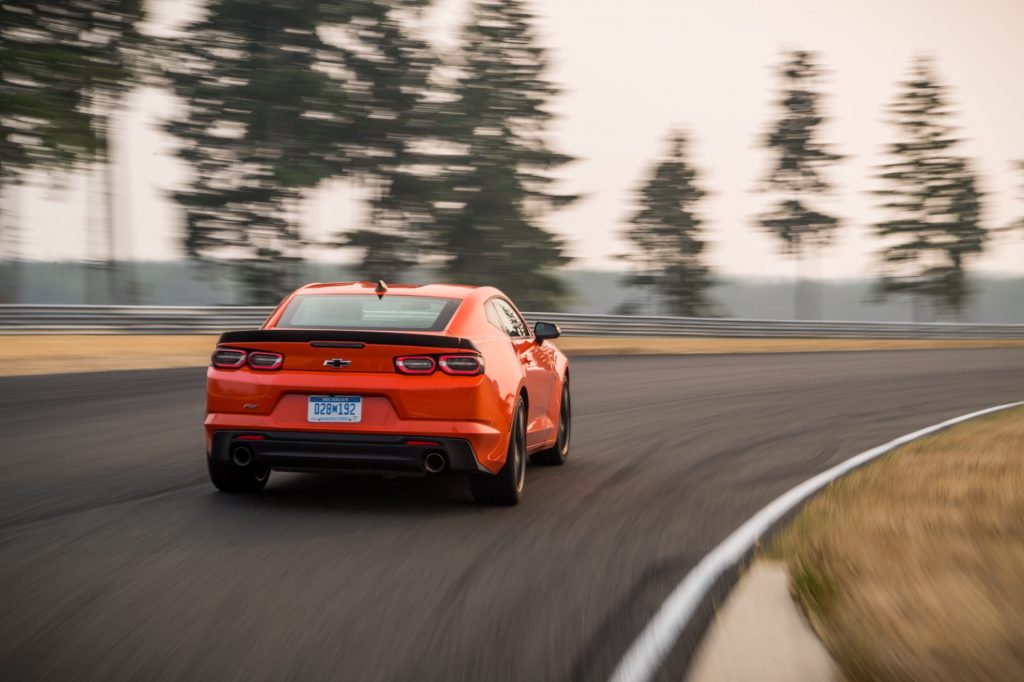 The Plan All Along
In speaking to various sources familiar with future GM plans, we weren't able to get a clear consensus on the matter, while official requests for comment from GM/Chevrolet resulted in non-answers that diverted attention to the 2020 Camaro changes, including the new LT1 trim level. Luckily, we can turn to other forms of information to get a better idea of what's going on beyond the headlines.
In talking to sources who spoke to us on the basis of anonymity, we got a uniform message that the current, sixth-generation Chevrolet Camaro will, in fact, be discontinued at the end of the 2022 calendar year. With the gen-six Camaro launched for the 2016 model year, an end of life in 2023 would give the mainstream sports car an eight-year-long lifespan. According to sources, a seven- to eight-year-long run has been the plan all along. In other words, the sixth-gen model was always supposed to live until the 2022-2023 timeframe. The more pertinent question is: what's coming after?
The Platform Conundrum
Over the past few months, GM/Chevrolet started initial development work on the seventh-generation Camaro on the Alpha 2 platform, which is a slightly progressed version of the first-gen Alpha chassis used by the sixth-gen Camaro (the Cadillac CT5 uses Alpha 2). Our sources tell us that the decision to use A2 for the seventh-gen Camaro was a decision that was frowned upon. That's because Alpha – no matter the generation – is considered a "legacy architecture" that does factor into GM's plans to have the entire vehicle portfolio riding on four highly-flexible vehicle sets by 2025. Here's where things start to get really interesting.

The only GM vehicle set capable of supporting a car like the Camaro is VSS-R (Vehicle Strategy Set – Rear drive). GM is planning to use VSS-R to underpin all future rear-drive cars (as opposed to SUVs or trucks) with a longitudinal powertrain orientation. The problem is VSS-R is the last GM vehicle set to go into production, and is not scheduled to launch until the 2025 calendar year on the second-generation Cadillac CT6.
And therein lies the problem: the sixth-gen Camaro is scheduled to end production in 2023, while the only platform vehicle set that could theoretically underpin the seventh-gen model won't be ready for another 18-24 months, according to our sources. Faced with those circumstances, GM explored two strategies for the Camaro program:
Develop the seventh-gen Camaro on VSS-R, while either discontinuing the current sixth-gen Camaro or extending its lifespan by a year or two, or
Take the Camaro in a whole different direction, reimagining the Camaro entirely
It would appear as though The General has instead elected for the second option.
Reimagining An Icon
GM has made it crystal clear that its vision for the future is electric, with zero emissions (along with zero crashes and zero congestion). The automaker plans to roll out an entire onslaught of electric cars in the next few years. Despite the fact that the very few people are buying EVs at the moment, The General is pushing full steam ahead to bring to market 20 new electric cars by 2023. In fact, we recently learned that GM has doubled the resources allocated to the initiative, like assigning Camaro chief engineer, Al Oppenheiser, to lead GM's electric vehicle program.
Part of GM's electric initiative is a new, all-electric vehicle platform that we can currently refer to as BEV3. The architecture is being developed to be ever-flexible. It will be capable of supporting all kinds of body styles and all three drivetrain configurations – front-wheel-drive, rear-wheel-drive, and all-wheel-drive. In fact, it's that very flexibility that GM is hoping will enable it to reach the scale necessary to become the first automaker to turn a profit on EVs. It's also worth noting that BEV3 will incorporate elements of VSS-R, which is what led us to report earlier that the next-gen Camaro will ride on that vehicle set.
Either way, our sources tell us that a two-door mainstream sports car for Chevrolet is part of future GM electric vehicle plans. That much was even foreshadowed by GM itself in a 2017 slide, above, announcing the EV strategy. Whether that vehicle will actually wear the iconic Camaro name, or be called something else entirely, is currently unknown.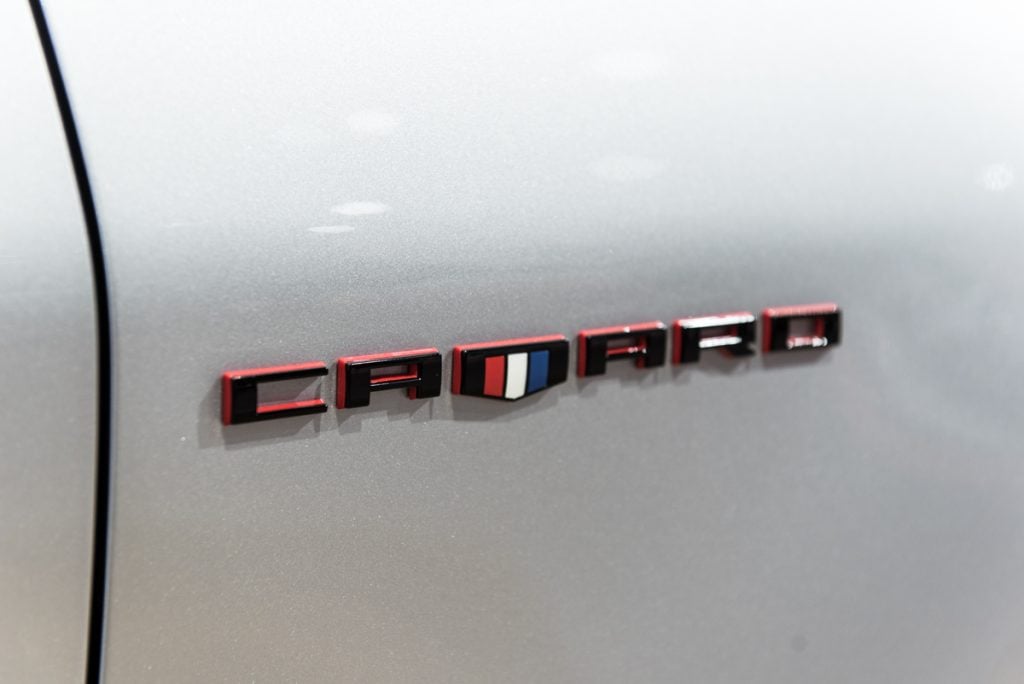 So while all of the above is still subject to change, last we heard, GM has both canceled and not canceled the seventh-gen Camaro, while refocusing its attention to another project that will completely reimagine the mainstream sports car. We'll update you as we learn more. In the meantime, subscribe to GM Authority for more Camaro news, Chevrolet news, and around-the-clock GM news coverage.
We are currently looking for experienced automotive journalists and editors to join our team. Make $60k-$80k per year doing what you love. We are also looking for an experienced web developer.
See details here
.