Chevy Silverado Sales In Q1 2019: What's Really Going On
We are currently looking for experienced automotive journalists and editors to join our team.  Make $60k-$80k per year doing what you love.  We are also looking for an experienced forum moderator to join our team. 
See details here
.
54
Chevy Silverado sales decreased in the United States and in Mexico during the first quarter of 2019. Though we shed light on this matter weeks ago, it's worth revisiting it now with cooler heads, now that the dust has settled.
Note that the figures shown below contain sales of both, the outgoing K2 Silverado and the all-new 2019 T1 Silverado. The latter went on sale in the second half of August 2018 (in the middle of the third quarter), while still not having completed its launch process during the first quarter.
Chevrolet Silverado Sales - Q1 2019 - United States
In the United States, Chevrolet Silverado deliveries totaled 114,313 units in Q1 2019, a decrease of about 16 percent compared to 135,545 units sold in Q1 2018.
| MODEL | Q1 2019 / Q1 2018 | Q1 2019 | Q1 2018 |
| --- | --- | --- | --- |
| SILVERADO | -15.66% | 114,313 | 135,545 |
Chevrolet Silverado Sales - Q1 2019 - Canada
In Canada, Chevrolet Silverado deliveries totaled 10,837 units in Q1 2019, a decrease of about 15 percent compared to 12,750 units sold in Q1 2018.
| MODEL | Q1 2019 / Q1 2018 | Q1 2019 | Q1 2018 |
| --- | --- | --- | --- |
| SILVERADO | -15.00% | 10,837 | 12,750 |
Chevrolet Silverado Sales - Q1 2019 - Mexico
In Mexico, Chevrolet Silverado deliveries totaled 883 units in Q1 2019, a decrease of about 43 percent compared to 1,543 units sold in Q1 2018.
| MODEL | Q1 2019 / Q1 2018 | Q1 2019 | Q1 2018 |
| --- | --- | --- | --- |
| SILVERADO | -42.77% | 883 | 1,543 |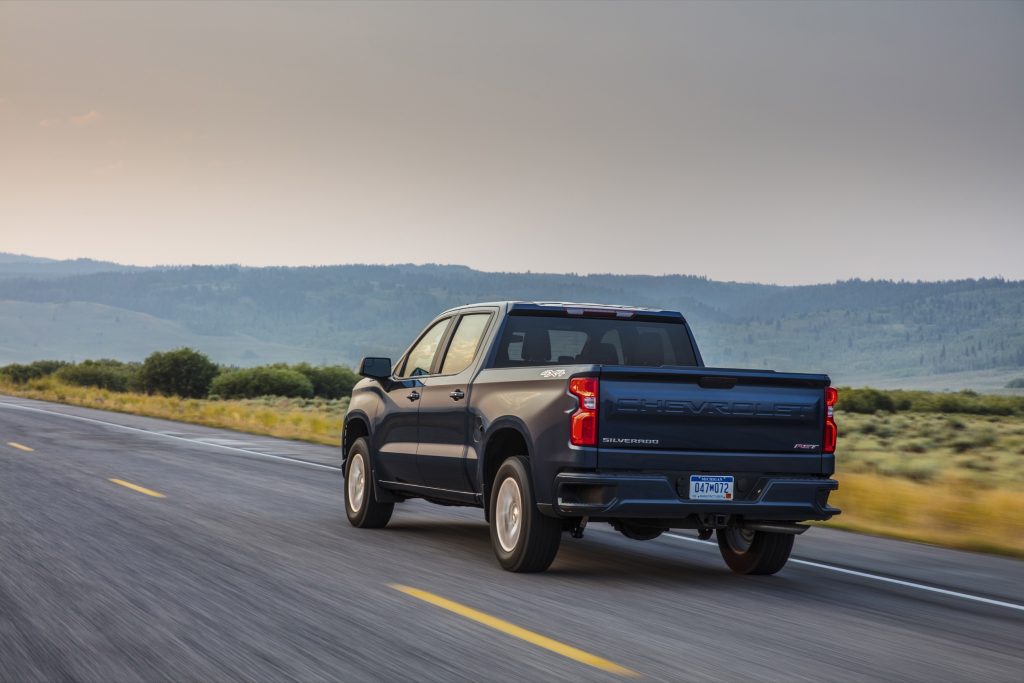 Competitive Sales Comparison
First quarter 2019 Chevy Silverado sales pushed the truck to the third best-selling spot in its competitive set. That's because the Silverado sales underperformed the segment: as the full-size pickup truck segment contracted an average of 2 percent during the quarter, Chevy Silverado sales fell nearly 16 percent.
Sales Numbers - Full-Size Mainstream Pickup Trucks - Q1 2019 - USA
| MODEL | Q1 19 / Q1 18 | Q1 19 | Q1 18 | Q1 19 SHARE | Q1 18 SHARE |
| --- | --- | --- | --- | --- | --- |
| FORD F-SERIES | +0.20% | 214,611 | 214,191 | 41% | 40% |
| RAM RAM PICKUP | +15.45% | 120,026 | 103,964 | 23% | 19% |
| CHEVROLET SILVERADO | -15.66% | 114,313 | 135,545 | 22% | 25% |
| GMC SIERRA | -2.22% | 40,546 | 41,468 | 8% | 8% |
| TOYOTA TUNDRA | -4.63% | 25,100 | 26,318 | 5% | 5% |
| NISSAN TITAN | -23.90% | 9,683 | 12,724 | 2% | 2% |
| TOTAL | -1.86% | 524,279 | 534,210 | | |
The results place the Silverado behind the Ford F-Series (see Ford F-series sales) in first place by a wide margin of over 100,000 units, as well as the Ram Pickup (see Ram Pickup sales) in second place. Meanwhile, the Silverado finished ahead of other segment contenders, including its own corporate cousin – the GMC Sierra (see GMC Sierra sales), as well as the Toyota Tundra and Nissan Titan.
The Silverado accounted for 22 percent segment share during the quarter, compared to 41 percent of the F-Series, and a slightly higher 23 percent by the Ram Pickup. The Silverado's corporate cousin, the GMC Sierra, accounted for 8 percent of overall sales, the Toyota Tundra had 5 percent, and the Nissan Titan had two percent.
As mentioned above, the full-size pickup truck segment contracted an average of 2 percent to 524, 729 units in Q1 2019.
We are providing Honda Ridgeline sales below for informational purposes, since the model straddles the midsize and full-size pickup truck segments.
Sales Numbers - Honda Ridgeline - Q1 2019 - USA
| MODEL | Q1 19 / Q1 18 | Q1 19 | Q1 18 |
| --- | --- | --- | --- |
| RIDGELINE | -0.76% | 6,952 | 7,005 |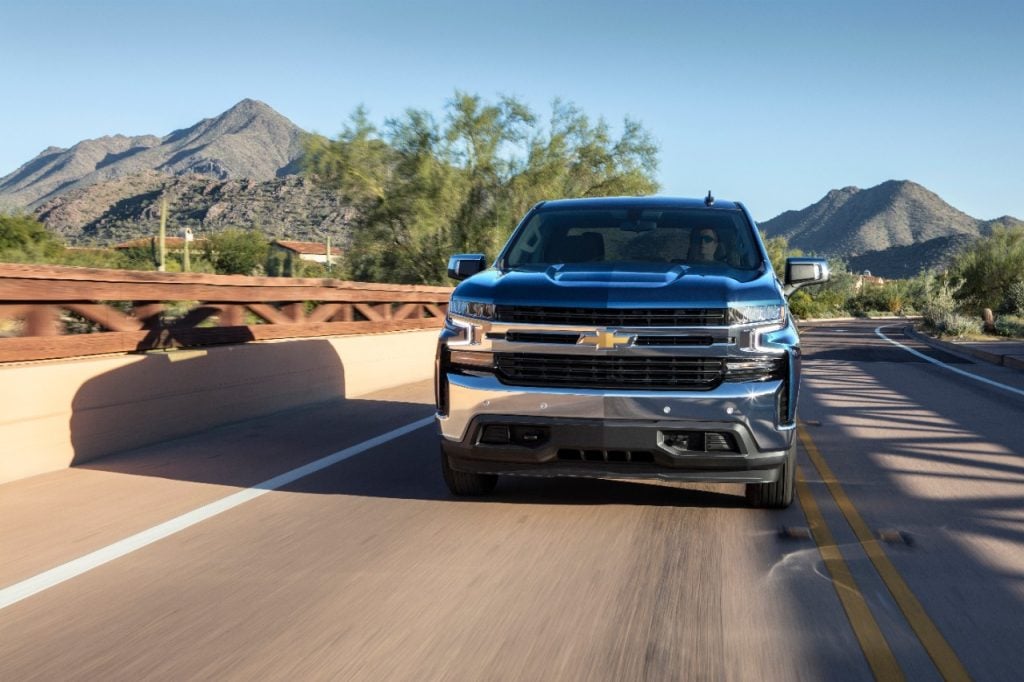 The GM Authority Take
So, despite all the noise and hoopla surrounding supposedly dismal Chevy Silverado sales, things are not that bad. Here's what's really going on.
First is the topic of availability: the all-new Silverado 1500 was nowhere close to being fully-available during the first quarter. Specifically, availability of all-new Regular Cab and Double Cab Silverados was extremely limited during the quarter due to launch timing. Full production of all cab styles started in March. That means that these vehicles only started trickling into dealers during the final week of the first quarter, and in full force during the second quarter. By comparison, the Ram Pickup is running at full availability, as it launched prior to the all-new Silverado.
For its part, GM says that the 2019 Chevrolet Silverado 1500 is also off to a very strong start during its first-quarter sales call. "Our production launch was very smooth and crew cab sales are brisk, especially those with premium trims," said Kurt McNeil, U.S. vice president, Sales Operations. "We look forward to improving availability of our wide-range of cabs, trim series and powertrains."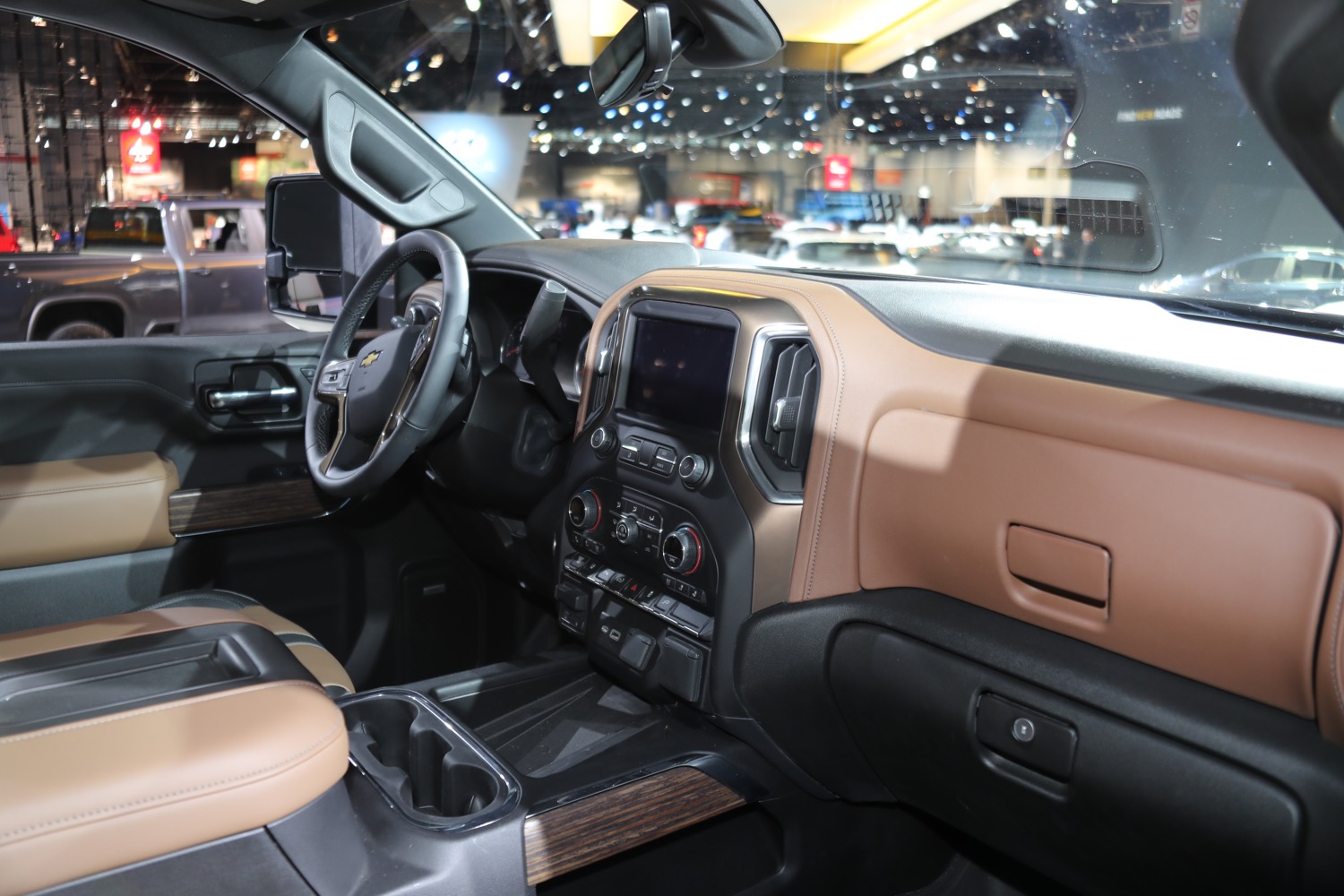 Second is the topic of incentives, and this is a big one: during each of the first three months of 2019, Chevrolet has discounted only one Silverado trim level equipped with a particular package. Count it: one model, with one package. No other Silverado models were discounted. By comparison, Ram has placed significant amounts of money on the hoods of its new pickup, discounting almost every model of its new half-ton pickup.
What's more, Ram has also been offering up to $18,000 off Ram Classic trucks (the last-generation Ram models) in some markets, whereas Chevy's discount on the outgoing Silverado K2 never exceeded $10,000 during the same time frame.
Third, let's talk about questionable sales tactics: Ram parent firm, FCA, has been partaking in strange sales tactics for the past few months. The automaker placed 553 units of the Ram 1500 Classic into courtesy transportation fleets, which are available as loaners. Doing so counts those 553 units as new retail sales. The pickups will work a few thousand miles and will then be offloaded as used cars.
So, the Ford F-Series remained in its place as the segment best-seller during Q1 2019, with no trickery or buffoonery. The Silverado saw sales volumes decrease as a result of launch timing, and the Ram – not facing any availability issues since it launched earlier than the Silverado – discounted its way to second place. In other words, the only reason Ram moved into second place, above the Silverado (by 5,713 units) is that Silverado supply was extremely low during Q1. And since there weren't enough Silverado units available for purchase at the retail level, Chevy didn't discount its truck. The fanboys will cry foul that these are excuses, but any businessperson with a few active brain cells would easily comprehend the scenario at face value.
Going forward, we believe that we will begin to see Silverado sales return to their normal levels as availability grows, the mix normalizes and the launch process concludes – allowing availability (supply) to line up with demand. At that point, we believe Chevy Silverado sales volume will grow, returning the truck to second place in the sales charts and closing some of the gap with the F-Series, while leaving Ram to pick up the scraps – selling at lower volumes, and having to offer huge discounts to achieve those lower volumes. After all, all those new customers it has attracted will be expecting huge discounts every time they go back to buy another.
So, our expectation is that second-quarter Silverado sales will be slightly better than during the first quarter; in fact, Q2 2019 Silverado sales will likely close the sales gap with the Ram (though the Ram could still post higher sales volume for Q2). But in the third quarter, we expect the Silverado to handily outsell the Ram, despite the latter's sky-high discounts.
Reporting by Frankie Cruz
Analysis by Alex Luft
About The Numbers
All percent change figures compared to Chevrolet Silverado Q1 2018 sales
In the United States, there were 76 selling days in Q1 2019 and 76 selling days in Q1 2018
Chevrolet Silverado sales include:

Chevrolet Silverado 1500 and variants
Chevrolet Silverado Heavy Duty models, including:

Chevrolet Silverado 2500HD and variants
Chevrolet Silverado 3500HD and variants

Chevrolet Silverado Chassis Cab

Ford F-Series sales include:

Ford F-150 and variants
Ford F-Series Super Duty models, including:

Ford F-250 Super Duty and variants
Ford F-350 Super Duty and variants
Ford F-450 Super Duty and variants
Ford F-550 Super Duty and variants

Ford F-Series Chassis Cab
Ford F-650 and F-750 are not included in these sales, as Ford records their sales separately as Ford Heavy Trucks sales

Ram Pickup sales include:

Ram 1500 pickup and variants
Ram 2500 pickup and variants
Ram 3500 pickup and variants
Ram Chassis Cab

GMC Sierra sales include:

GMC Sierra 1500, Sierra Denali 1500 and variants
GMC Sierra Heavy Duty models, including:

GMC Sierra 2500HD, GMC Sierra 2500HD Denali and variants
GMC Sierra 3500HD, GMC Sierra 3500HD Denali and variants

GMC Sierra Chassis Cab

Toyota Tundra sales include:

Toyota Tundra and variants

Nissan Titan sales include:

Nissan Titan and variants
Nissan Titan XD and variants
About Chevrolet Silverado
About Chevrolet Silverado
The Chevrolet Silverado is a lineup of full-size pickup trucks sold primarily in North America, but also in the Middle East and in certain markets in South America. Slotting above the mid-size Chevrolet Colorado (known as the S10 in some markets), the Silverado is Chevrolet's largest pickup truck and currently consists of the 1500 light duty model, two Heavy Duty models - the 2500HD and 3500HD, as well as Conventional Class 4, Class 5 and Class 6 Medium Duty models - the Silverado 4500HD and Silverado 5500HD and Silverado 6500HD.
The 2018 Chevy Silverado represents the fifth model year of the third-generation Silverado. It is based on the GM K2 platform shared with other full-size pickup trucks and SUVs from GM. Though the line sold relatively well, it became less competitive in the marketplace with time when compared to its primary Ford F-Series rival, due to lacking cutting-edge features such as turbocharged engines, a rugged off-road variant such as the Ford F-150 Raptor, a diesel engine option in the light duty (1500) model, and also various modern features and equipment.
Luckily, an all-new Silverado arrived for the 2019 model year that addresses many of the issues of its predecessor model. Customers began taking delivery of the all-new truck in the second half of August 2018.
Chevrolet says that the all-new 2019 Silverado is the result of over 7,000 customer interviews - the most intensive research in its history. The new model uses higher grade alloy steel in the bed floor as well as various mixed materials that result in a reduction in weight and improved performance, with weight falling about 450 pounds. The truck also offers an expanded amount of models for a total of eight, including the new 2019 Silverado Trailboss.
Riding on GM's new T1 platform shared with other future GM full-size trucks and SUVs, the 2019 Silverado offers more technology, convenience features, and engine/transmission combinations. While details of five powertrain combos have already been revealed, GM has not yet shared details of the new inline-six 3.0L Duramax Diesel engine, only stating that it will be "best-performing" and that it will be mated to GM's new 10-speed transmission.
Notably, the outgoing, Chevy will continue manufacturing and selling the outgoing, K2 generation Silverado alongside the all-new model for a limited amount of time in limited configurations.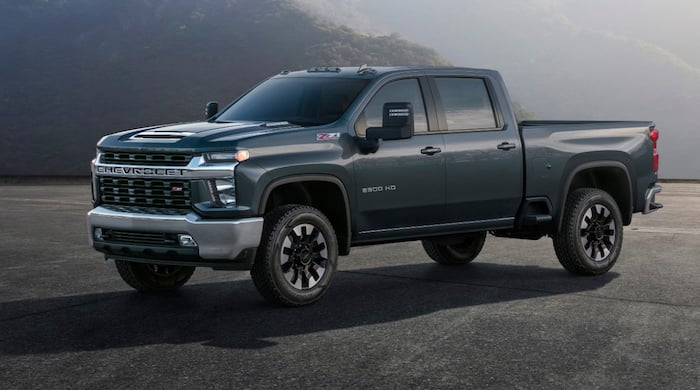 Having overhauled the Silverado 1500, Chevy will next overhaul the Silverado Heavy Duty. The brand released a teaser image of the upcoming all-new 2020 Silverado HD in April 2018 and announced the vehicle in November 2018. The truck will launch in the 2019 calendar year as a 2020 model.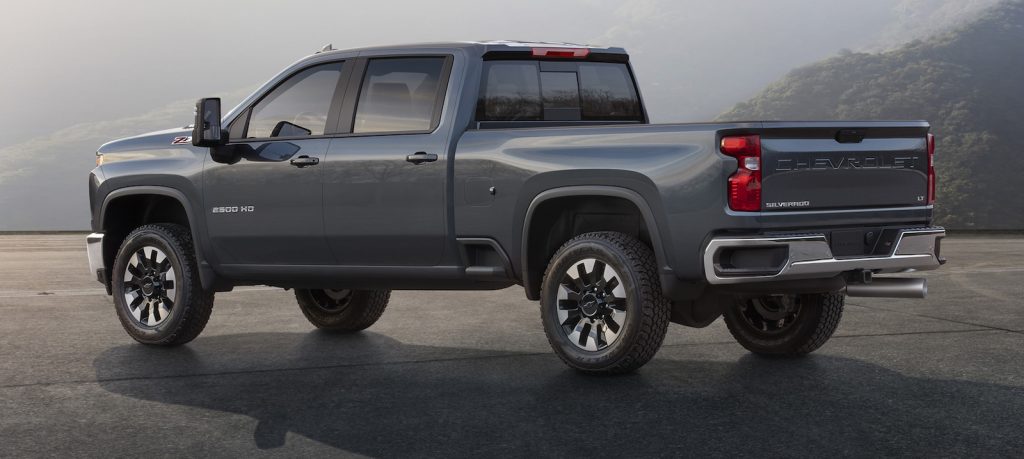 The 2020 Silverado HD will be comprised of the Silverado 2500HD and Silverado 3500HD that ride on a more robust and capable version of the new T1 platform when compared to the 2019 Silverado 1500, while sharing many high-tech features and design elements with its light duty brother.
Completing the overhauled Silverado family is the 2019 Silverado Medium Duty series, comprised of the Silverado 4500HD, 5500HD, and 6500HD.
The Chevrolet Silverado is built at the following GM plants:
GM Flint Assembly in Flint, Michigan, USA
GM Fort Wayne Assembly in Fort Wayne, Indiana, USA
GM Oshawa Assembly  in Oshawa, Ontario, Canada
GM Silao in Silao, Guanajuato, Mexico
Navistar Springfield Assembly in Springfield, Ohio, USA (Silverado Medium Duty only)
Related News & Info
Chevrolet Silverado Photos
Sweepstakes Of The Month: Win a 2021 C8 Corvette Z51 Convertible. Details here.
Want to see your GM ride featured on GM Authority? We welcome your submissions. See
here
for details.