The Chevrolet Cadet Was The Genesis Of Modern Suspension Design
4
Form the Chevrolet Camaro, to the Cadillac XT5, to the Chevrolet Bolt EV, the MacPherson strut is ubiquitous. However, what most don't know is that this nearly ubiquitous suspension design was first developed in a post-war compact known as the Chevrolet Cadet.
On May 15th, 1945, then-GM President Charles Wilson announced plans to create an all-new mass-market economy car with small proportions and a $1,000 price tag. The project was dubbed Chevrolet Cadet, and Earle MacPherson was appointed as development chief.
MacPherson brought a wealth of innovative ideas to the project, blessing the Cadet with a number of advanced features and impressive engineering. Built as a completely new vehicle from the ground up, the Cadet was surprisingly mechanically advanced and definitely ahead of its time.
Outside, the Cadet featured skirted wheel fenders at each corner, which housed skinny 12-inch tires to help it achieve enough steering angle to actually turn.
The drivetrain configuration was a traditional front-engine, rear-wheel-drive setup, but MacPherson also investigated more novel configurations, such as a rear-mounted engine and front-wheel drive. Eventually, a front-mounted engine and rear-wheel drive were determined as the way forward, as it would help to lower costs for the advanced, yet presumably inexpensive people's car.
Providing the motivation was a 2.1L inline six-cylinder, which produced around 65 horsepower. While certainly underpowered by today's standards, 65 horses was about right for the small, lightweight Cadet. Thanks to its unibody construction and relatively compact dimensions – the Cadet's wheelbase measured in at 108 inches, the Cadet weighed just 2,000 pounds.
However, the truly revolutionary thing about the Cadet was its MacPherson strut suspension. Found at each corner of the new Chevy, MacPherson's design included an upright shock mated to a coil spring, all of which was contained in an individual "tower."
The MacPherson strut design quickly proved its worth. Not only was it surprisingly robust and inexpensive to produce, but it also saved on space, a critical element to the design's future success.
Chevy ended up building several Cadet prototypes, and early testing proved hopeful. Despite the diminutive exterior dimensions, the Cadet's four-passenger interior was quite spacious. What's more, the MacPherson strut suspension provided impressive handling characteristics.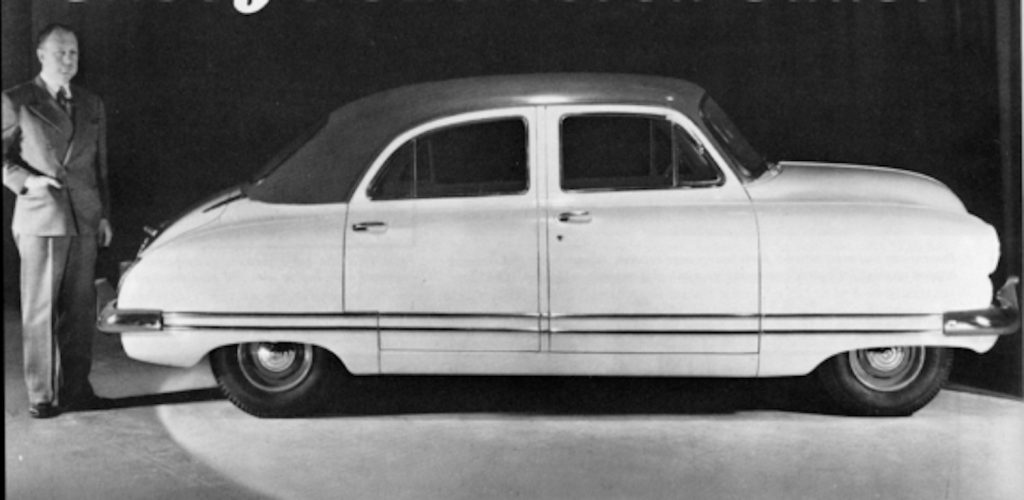 Unfortunately, Chevy soured on the project and eventually gave it the ax in 1947, citing a "materials shortage" in a press release. It's also believed that the highly technical Chevrolet Cadet would end up eclipsing its intended $1,000 target had it entered production.
Regardless, the impact of the Cadet's MacPherson suspension can still be felt today. Providing fully independent wheel articulation, low weight, space-saving packaging, and economical cost, the MacPherson strut remains a staple of modern car design. And it all started with the Chevrolet Cadet, a post-war compact that very nearly made it to production.
Subscribe to GM Authority for more Chevrolet news and around-the-clock GM news coverage.
GM Authority is looking for professional automotive journalists with at least three years of experience to join our rapidly-growing team. We pay between $60,000 and $80,000 per year. More details
here
.