Buick Enclave Sales Grow 27.5 Percent To 12,580 Units In Q1 2019
12
Buick Enclave sales increased in the United States and decreased in Mexico in the first quarter of 2019.
Buick Enclave Sales - Q1 2019 - United States
In the United States, Buick Enclave deliveries totaled 12,580 units in Q1 2019, an increase of about 27 percent compared to 9,869 units sold in Q1 2018.
| MODEL | Q1 2019 / Q1 2018 | Q1 2019 | Q1 2018 |
| --- | --- | --- | --- |
| ENCLAVE | +27.47% | 12,580 | 9,869 |
Buick Enclave Sales - Q1 2019 - Mexico
In Mexico, Buick Enclave deliveries totaled 190 units in Q1 2019, a decrease of about 9 percent compared to 208 units sold in Q1 2018.
| MODEL | Q1 2019 / Q1 2018 | Q1 2019 | Q1 2018 |
| --- | --- | --- | --- |
| ENCLAVE | -8.65% | 190 | 208 |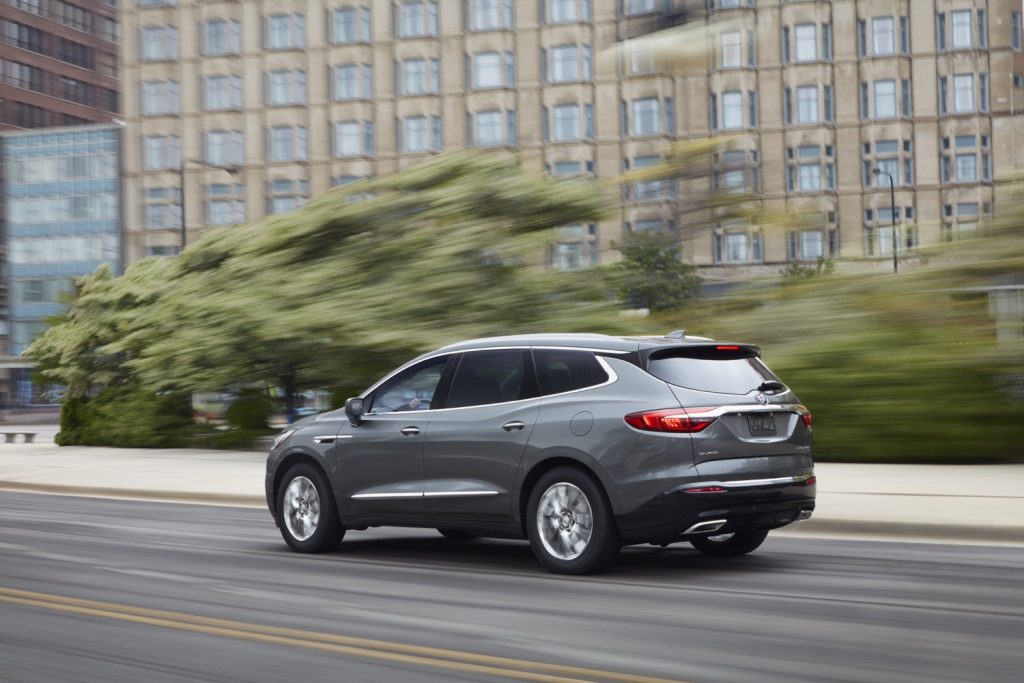 Competitive Sales Comparison
Buick Enclave sales place the full-size Enclave CUV in second place (out of five) in its competitive set in terms of overall sales volume, behind the Infiniti QX60 yet (by just 250 units) and ahead of the Acura MDX, Audi Q7 (see Audi Q7 sales), and Volvo XC90 (see Volvo XC90 sales). From a market segment share standpoint, the Infiniti QX60 led with 26 percent, the Enclave had 25 percent, the Acura MDX was at 22 percent, and the Audi Q7 and Volvo XC60 stood at 14 and 13 percent, respectively.
The bigger news is that the Enclave had the highest sales growth in its segment during the quarter, rising 27.5 percent. By comparison, the Infiniti QX60 posted the second-largest growth at 6.7 percent, and the Acura MDX saw a growth of 4.45 percent. Both the Audi Q7 and Volvo XC90 saw sales decrease.
The premium three-row crossover segment grew 4.4 percent in Q1 2019 to about 50,000 units.
Sales Numbers - Premium Three-Row Crossovers - Q1 2019 - United States
| MODEL | Q1 19 / Q1 18 | Q1 19 | Q1 18 | Q1 19 SHARE | Q1 18 SHARE |
| --- | --- | --- | --- | --- | --- |
| INFINITI QX60 | +6.70% | 12,830 | 12,024 | 26% | 25% |
| BUICK ENCLAVE | +27.47% | 12,580 | 9,869 | 25% | 21% |
| ACURA MDX | +4.45% | 10,783 | 10,324 | 22% | 22% |
| AUDI Q7 | -13.83% | 7,117 | 8,259 | 14% | 17% |
| VOLVO XC90 | -9.88% | 6,659 | 7,389 | 13% | 15% |
| TOTAL | +4.40% | 49,969 | 47,865 | | |
For the sake of reference, we are providing sales figures for the Lexus RX below. Though the RX is a premium midsize CUV, the vehicle recently gained a three-row variant called RX-L, which competes in the general space as the Buick Enclave. Since Lexus does not break out sales of the two-row RX from the three-row RX-L, not all RX sales can be applied to the Premium Three-Row CUV segment.
Sales Numbers - Lexus RX & RX-L - Q1 2019 - United States
| MODEL | Q1 19 / Q1 18 | Q1 19 | Q1 18 |
| --- | --- | --- | --- |
| RX | -1.10% | 23,529 | 23,790 |
| TOTAL | -1.10% | 23,529 | 23,790 |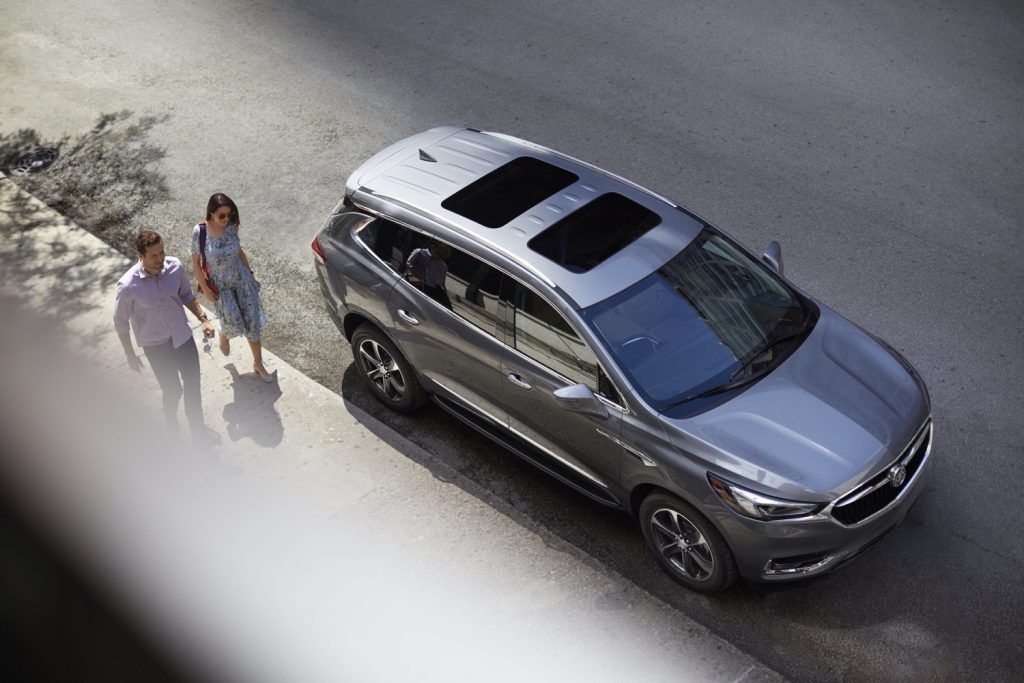 The GM Authority Take
Q1 2019 marks the second time since the launch of the all-new, second-generation Buick Enclave that the vehicle was outsold by a rival. That said, Infiniti QX60 sales were only marginally higher than those of the Enclave. We believe that a big reason for the notable jump in Buick Enclave sales during the first quarter are heightened incentives. For instance, Buick was offering 16 percent off the Enclave in April 2019, which equates to over $9,000 in some cases.
Overall, a second place finish in the segment is not a bad spot to be for the Enclave, especially given GM's focus to drastically curb sales to rental car fleets, which are significantly less profitable than regular sales, while attempting to keep incentive spending to a minimum, a strategy vastly different from that of Infiniti and its parent firm, Nissan.
We maintain that the healthy Buick Enclave sales are the result of various factors coming together at just the right time, and GM delivering on all levels, including product, marketing as well as execution at the retail level. The product is, arguably, the most important of these elements, and the Enclave hits the mark as a result of a very good, practical, and highly attractive offering that has the right mix of style, comfort, technology, and value. In addition, consumers don't seem to mind whatsoever that the Enclave does not use the latest GM V-6 engine family. What's more, the market's ongoing love affair with crossovers is a significant contributing factor.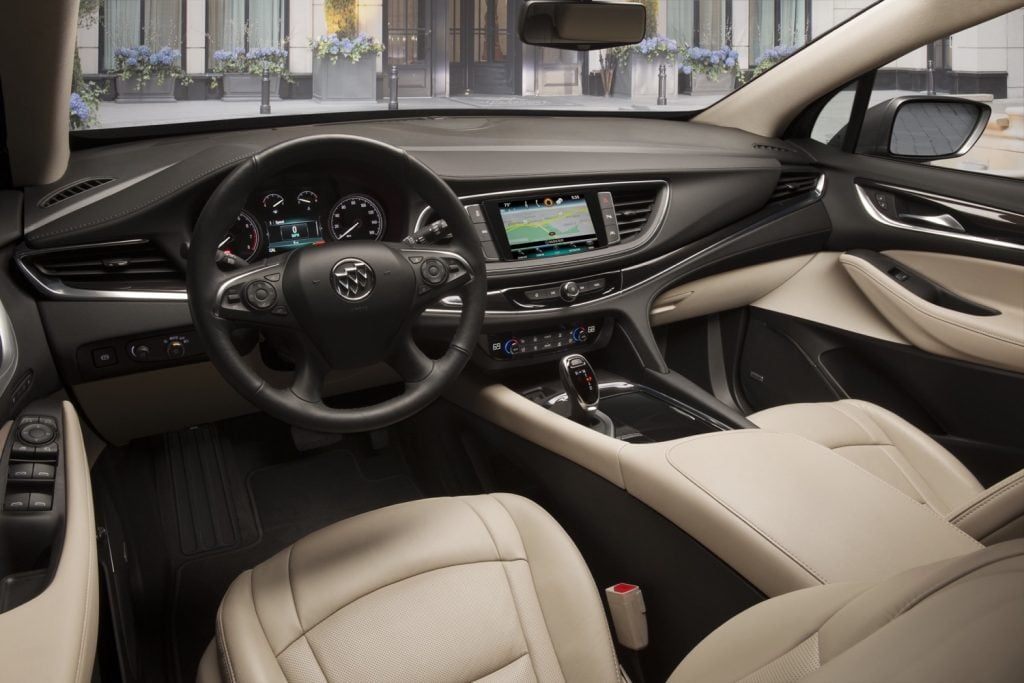 Going forward, we expect Enclave to continue leading its segment from a sales volume standpoint due to the following factors:
A fairly new, highly-competitive second-generation model that is attracting new customers
A value-laden vehicle that presents an attractive price point, which is about $10,000 more affordable than more expensive rivals such as the Audi Q7 and Volvo XC90 – which are not only smaller, but also offer less in terms of features and therefore value
An ongoing change in market vehicle buying dynamics that sees car buyers continue switching to crossover utility vehicles (CUVs) and sport utility vehicles (SUVs) from other vehicle types like sedans
However, we believe that the following two factors will provide headwinds:
Competition from the aforementioned Lexus RX-L – a three-row variant of the best-selling Lexus RX that dominates its segment from a sales volume standpoint, and
The impending launch of the Cadillac XT6, which is similar to the Enclave in terms of utility, size and seating capacity. Even so, the Cadillac will be offered at a higher price point than the Enclave, which starts at the $40,000 mark
About The Numbers
All percent change figures compared to Buick Enclave Q1 2018 sales
In the United States, there were 76 selling days in Q1 2018 and 76 selling days in Q1 2019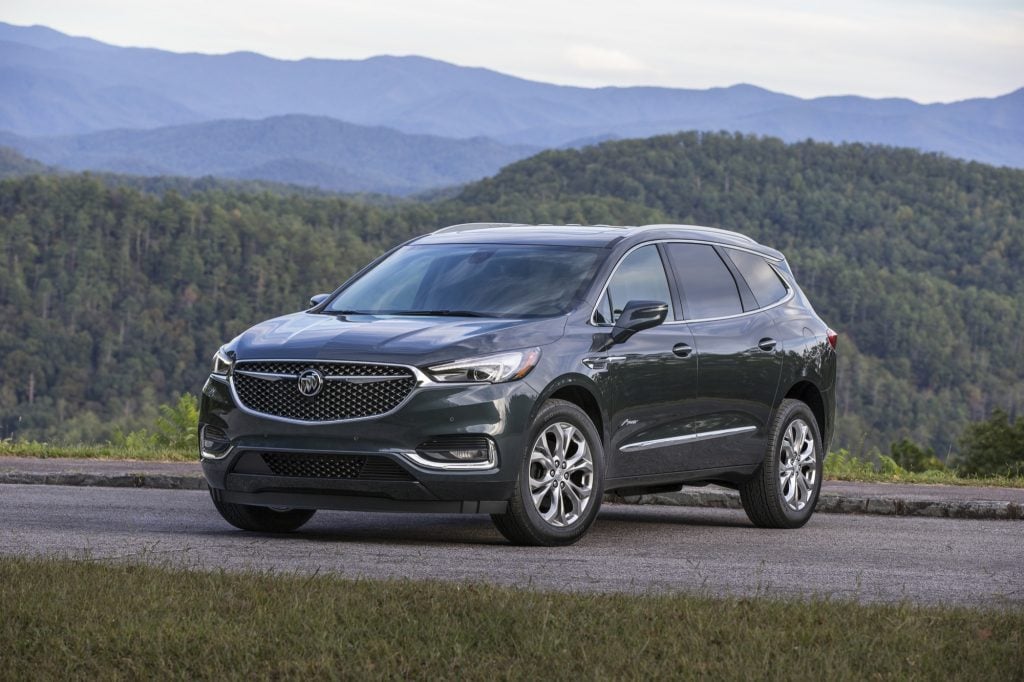 About Buick Enclave
The Buick Enclave is a premium full-size crossover utility vehicle (CUV). It is the biggest Buick crossover currently offered, slotting above the subcompact Buick Encore and compact Buick Envision.
The first generation Enclave was introduced for the 2009 model year to replace the Buick Rendezvous. It rode on the GM Lambda platform and was discontinued in 2017. The current, second-generation model was introduced for the 2018 model year. It rides on the extended-length GM C1 platform shared with the second-generation Chevrolet Traverse. A shorter variant of the same platform underpins the second-gen GMC Acadia and Cadillac XT5.
For the 2019 model year, the Enclave receives a new FWD Preferred (1SD) equipment group, the addition of the automatic function for the heated steering wheel and front row heated seats, as well as a new Ebony with Ebony interior accents interior.
Compared to its first-generation predecessor, the second-gen Enclave is an all-new vehicle that is larger, lighter, sleeker and more modern. It also introduces new trim levels, including the range-topping Enclave Avenir.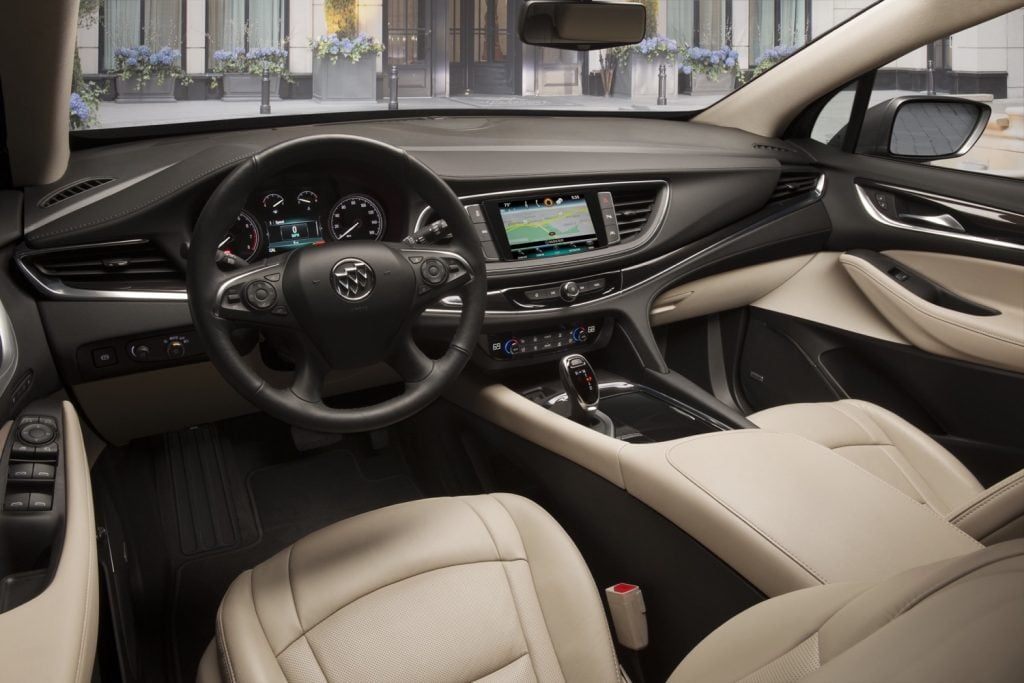 The Buick Enclave is built at the GM Delta Lansing Township factory in Michigan operated by GM USA. It is currently the only plant that builds the vehicle alongside the second-gen Chevy Traverse.
Related News & Info
GM Authority is looking for professional automotive journalists with at least three years of experience to join our rapidly-growing team. We pay between $60,000 and $80,000 per year. More details
here
.