An Ex-GM Designer Penned The Tesla Portfolio
24
Earlier this week, we explored the topic of the desirability of GM cars, specifically as it relates to brand image and design. Since we're on that subject, we feel compelled to bring to light the fact that an ex-GM designer, Franz Von Holzhausen, is responsible for designing all current Tesla vehicles.
Prior to his work at Tesla, Von Holzhausen had a brief stint at Mazda. Prior to that, perhaps the most well-known elements of his work at GM were the Pontiac Solstice and Saturn Sky roadsters. The designer penned both models under Bob Lutz, who spearheaded the project in an effort to reinvigorate the Pontiac and Saturn brands. The Solstice became an instant hit, tallying 7,000 orders in the first 10 days of availability, and 6,000 more orders before winter. GM even had to apologize to customers for delivery delays.
Was the Solstice desired because of its capable Kappa platform that gave it a fun-to-drive character, its convertible two-seater configuration, or its turbocharged 2.0-liter engine? Perhaps. Or was it wanted because it looked sexy, and resembled nothing else on the road at the time? We'll go with option B.
As it so happens, one of the primary convictions behind Lutz' leadership was making desirable vehicles, while not letting so-called bean counters – those who try to optimize the business for ultimate profitability – dictate product. Lutz' style also involved letting creative ideas and solutions flourish. At the time, the Solstice and Sky were, without a doubt, risky models to bring to market, but they payed off: not only did the roadsters sell, but they also improved the respective images of the Pontiac and Saturn brands. Unfortunately, both cars were too little too late to save GM, Pontiac, and Saturn. Bankruptcy ensued, and both brands were sent to the automotive graveyard. But the origin and creative energy associated with creating both models made them special, and would have done wonders if the same principles in creativity, ideation, and calculated risk-taking could have been applied to other GM products.
Meanwhile, Von Hollzhausen's designs are a significant contributor to the desirability of Tesla vehicles, both amongst consumers and investors alike. Hence, we would argue that – had every GM product originated with a strong focus on design – where stylists would have more freedom on setting brand identity – the automaker's current lineup would be significantly more desirable as a whole.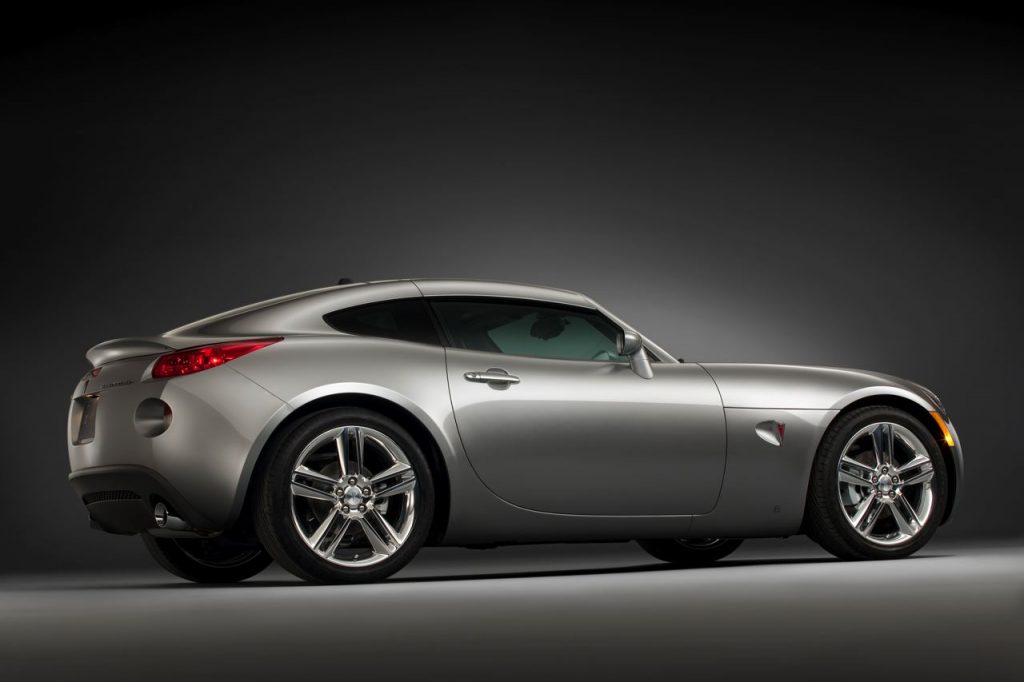 The Von Hollzhausen story is a classic example of letting design be the lifeblood of a carmaker, a movement currently observable not only at Tesla, but also at Kia (Peter Schreyer), Jaguar (Ian Callum) and Infiniti (Karim Habib). It's also a classic tale of a huge organization like GM not being able to utilize talent to its fullest potential, or – for that matter – retain it – something Tesla seems to have figured out how to do.
Bottom line: if GM wants to once again seduce the hearts of consumers all over the world, it'll need to look back at its past – when designers, not bean counters, were the ones responsible for enforcing brand identity.
Subscribe to GM Authority for ongoing GM news coverage.
Sweepstakes Of The Month: Win a Corvette Z06 and 2024 Silverado. Details here.
We are currently looking for experienced automotive journalists and editors to join our team. Make $60k-$80k per year doing what you love. We are also looking for an experienced web developer.
See details here
.