Trump Probably Won't Enact A Border Shutdown With Mexico
17
It's pure speculation what U.S. President Donald Trump is thinking. Pinpointing what the president will do and when he'll do it requires Miss Cleo levels of clairvoyance. But she passed in 2016, and now we're left wondering and waiting.
Last week, Trump called for a border shutdown on the U.S.-Mexico border, his solution for the growing immigration crisis. He's since backpedaled, punting the issue to Congress while exploring the possible economic consequences of such an action — and the results could be devastating not only for the U.S. automotive industry but also the country's entire economy.
More than $1 billion in goods flow back and forth across the border daily, and many of those goods are various automobile parts. USA Today took a look at how, exactly, a border shutdown would affect the auto industry, and the consequences could be immediate.
For example, over 80 percent of wiring harnesses, now a crucial component in our increasingly techno-packed cars, come from south of the border — Mexico and Central and South America. A border shutdown could stop those parts from reaching factories in the U.S., thus halting production.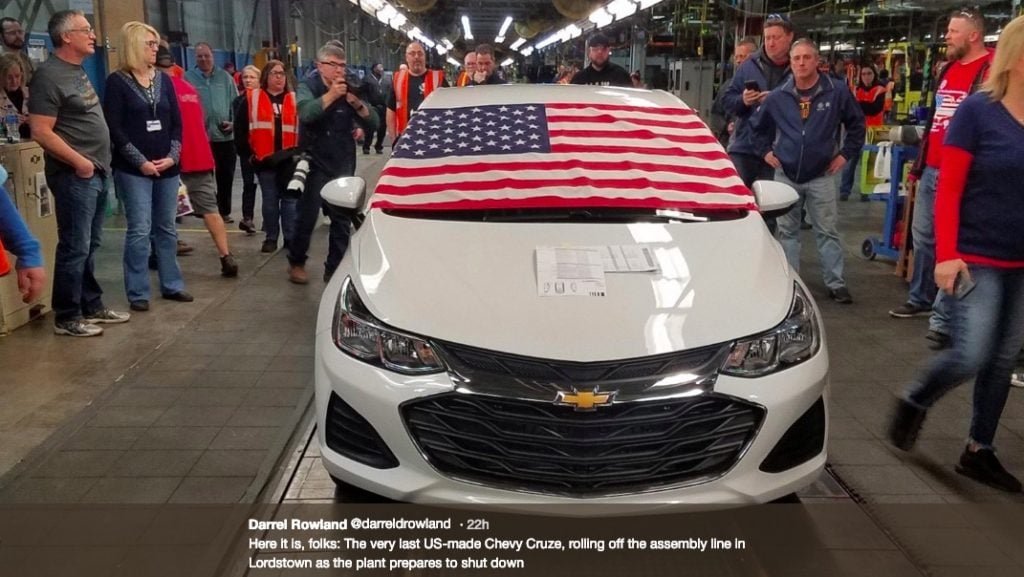 A border shutdown could hurt vehicle imports, too. Now that General Motors is building the 2019 Chevrolet Blazer in Mexico, a shutdown would stymie its import to U.S. dealerships at a time when crossovers are still the hot consumer craze. And GM has several factories in Mexico, too, building vehicles, engines, and other components.
Predicting the ramifications of a border shutdown is next to impossible, Miss Cleo be damned. The effects could be varied and wide-ranging, affecting the automotive industry in unknown ways. Automakers like GM would have to idle production in the U.S. because you can't build a car without all the parts, and moving production that happens in Mexico and other southern countries to the U.S. would take an incomprehensible amount of time, money, and resources. How long would the border shutdown last? Would it even make sense to move production to the U.S.? Those are difficult and expensive questions.
While Trump has stepped away from the apparent dangerous economic line, it seems he's still exploring the possibility.
Subscribe to GM Authority for more around-the-clock GM news coverage.
Source: USA Today
2019 Chevrolet Blazer Photos
Want to see your GM ride featured on GM Authority? We welcome your submissions. See
here
for details.