The Inside Scoop On Why GM Discontinued The Chevy Avalanche
131
April 2012 will forever go down in history as a particularly sad month for Chevy Avalanche owners, fans and enthusiasts. That was the month that General Motors announced plans to discontinue the Avalanche, a truck loved by owners far and wide, many of whom praised it as the perfect truck. That made GM's decision to abruptly discontinue the vehicle puzzling, if not completely bizarre. Since then, it was universally assumed that the discontinuation was caused by low sales volume, which is partially true. But it's far from the whole story.
We recently had the good fortune of speaking to someone who was part of the decision to discontinue the Avalanche program, enabling us to get the complete picture.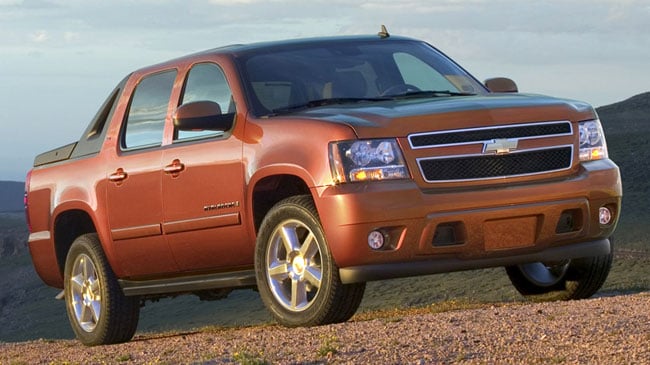 The Strategy
As our source tells us, GM's strategy for the Chevy Avalanche program involved generating increased utilization of GM's GMT800 (for the first-generation) and GMT900 (second-generation) platforms that were used by the automaker's full-size SUVs (Tahoe, Suburban, Yukon, Escalade) and pickup trucks (Silverado, Sierra), while also generating higher pricing power than the Silverado – which at the time was capped at the LTZ trim level and didn't command the ATPs it does today. The business plan involved generating healthy sales volume and even healthier transaction prices from the Avalanche and its platform mate – the Cadillac Escalade EXT.
In fact, we were told that the Avalanche program was projected to carry about the same profit potential as the Silverado on a per-unit basis thanks to its price-positioning power.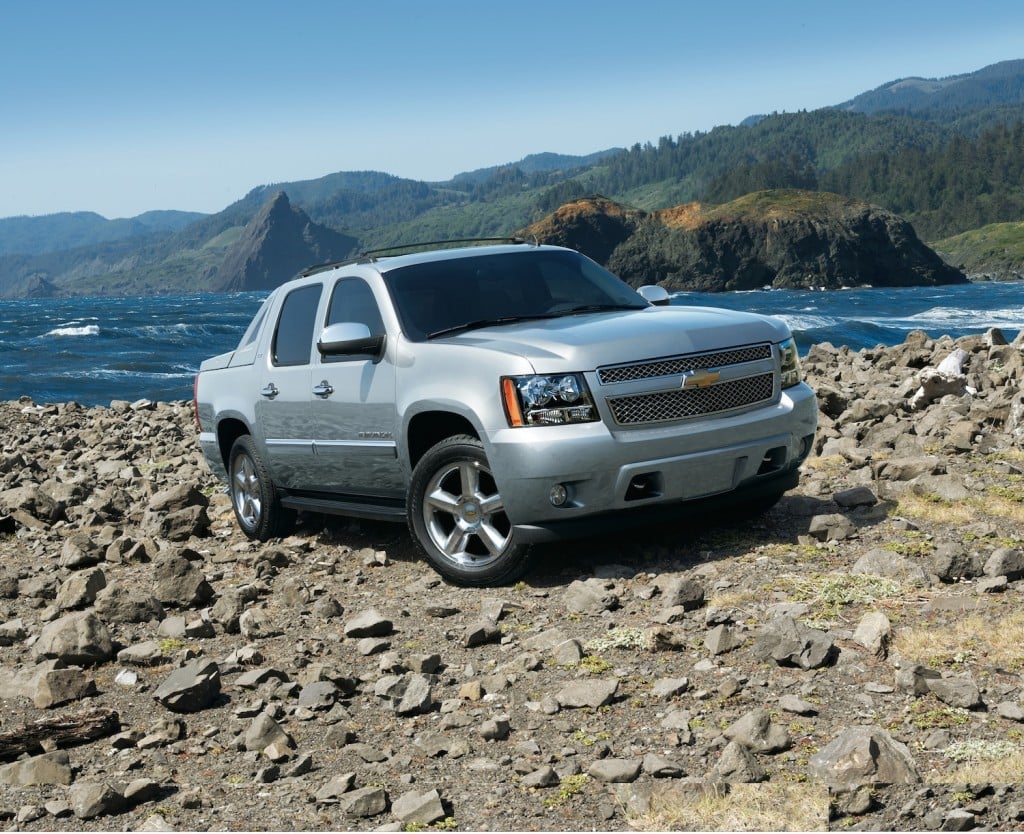 The Sales
So, let's have a look at those sales figures that are often cited as the reason for the Ave's demise.
Sales started off strong in 2001 with 52,955 deliveries. The truck posted its best sales year in 2003, selling 93,482 units. But by 2011, the year prior to GM's decision to discontinue the vehicle, Chevy Avalanche sales dwindled to a measly 20,088 units.
| Calendar Year | Avalanche Sales | Silverado Sales | Avalanche To Silverado Ratio |
| --- | --- | --- | --- |
| 2001 | 52,955 | 716,051 | 7% |
| 2002 | 89,372 | 652,646 | 14% |
| 2003 | 93,482 | 684,302 | 14% |
| 2004 | 80,566 | 680,768 | 12% |
| 2005 | 63,186 | 705,982 | 9% |
| 2006 | 57,076 | 636,069 | 9% |
| 2007 | 55,550 | 618,259 | 9% |
| 2008 | 35,003 | 465,065 | 8% |
| 2009 | 16,432 | 316,554 | 5% |
| 2010 | 20,515 | 370,135 | 6% |
| 2011 | 20,088 | 415,130 | 5% |
| 2012 | 23,995 | 418,312 | 6% |
| 2013 | 16,986 | 480,414 | 4% |
As such, rumors of GM discontinuing the Avalanche as a result of "poor" or "falling" sales do hold water… but it's only the tip of the proverbial iceberg.
What (Really) Happened
Almost from its inception, the Avalanche was universally loved by owners for its flexibility, enabled by its distinct midgate and integrated bed. Moreover, the truck consistently delivered overwhelmingly positive ownership satisfaction ratings. Coupled with a solid profit strategy and healthy scale economies (the best available within GM, in fact), the team working on the Ave's business case thought they had found another gold mine for the automaker that would complement the automaker's lucrative full-size SUV and pickup truck business.
With excitement rampant, the word "bankruptcy" – which came about 13 years thereafter – was unimaginable. So what went wrong?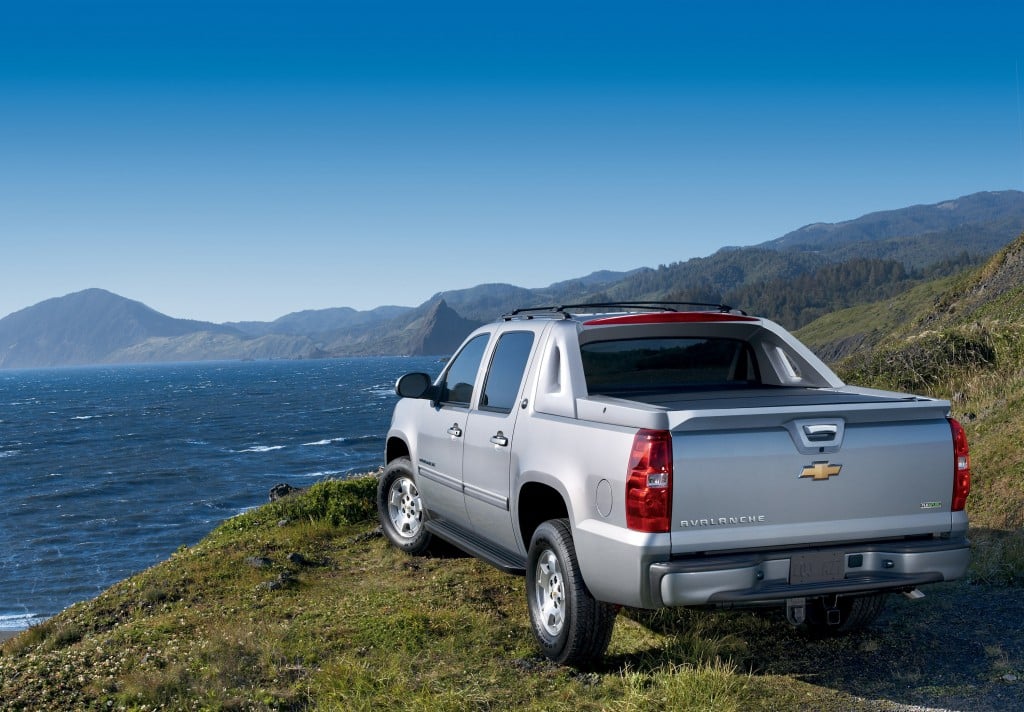 At the time that the Avalanche was conceived, GM's business strategy was driven, first and foremost, by manufacturing efficiencies, rather than true market demand. Due to unfavorable agreements with its labor force, GM's master plan involved producing more vehicles than were demanded by the market at large, and then selling the overproduced vehicles at steep discounts, rebates and/or other promotions. As our source tells us, the practice "rapidly removed the vast majority of profit from a vehicle line", while also having other negative secondary consequences, such as eroding brand equity and reducing resale value. But for GM, it was cheaper to keep factories running and producing vehicles that were not selling than to idle a line at a plant for a week, or two, or three.
Notably, the Avalanche was produced at the GM Silao plant in Mexico, which somewhat shielded it from the high costs of temporarily idling a plant. Unfortunately, GM's "over-produce and over-incentivize to sell" strategy was in full effect across the corporation, and applied to the Avalanche as much as it did to any other product. The approach made the Avalanche less profitable than it really was. We'll come back to this in a minute.
Then came GM's 2009 bankruptcy. As managers allocated funds for future vehicle programs in the aftermath, "money was tight, and budgets were even tighter," says our source. During a meeting associated with the roadmap for GM's full-size SUV and pickup truck products on the then-upcoming K2 platform, a new-to-GM manager questioned the strategy of fielding two Chevrolet full-size pickup truck offerings – the Silverado and Avalanche. The question seemed pertinent, as it came during a time when "efficiency" was all the rage within the "new GM", especially following the shuttering of Pontiac and Saturn, and the sale (and eventual shuttering) of Hummer and Saab.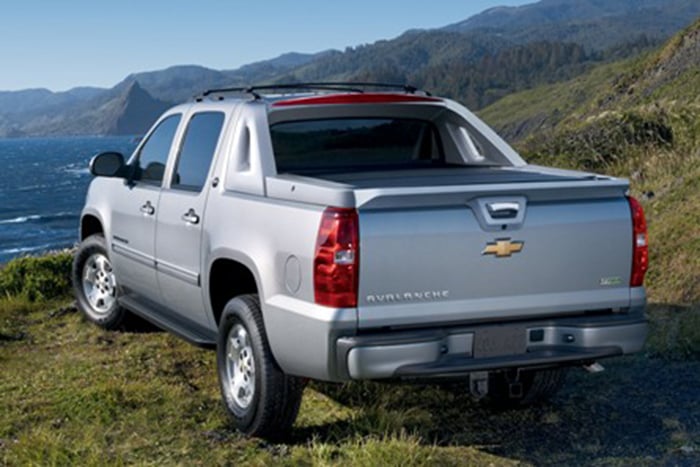 An all-out study was commissioned to determine whether a business case existed to bring to market a third-generation Chevy Avalanche on the upcoming GM K2 platform. The results of that study determined that "all in costs" – those including development, tooling, production, marketing, aftersales support, and more – were higher than the return threshold to make a new Ave. In addition, some GMers felt that a large enough subset of Avalanche owners could be transitioned to the Silverado.
Our source tells us that the study wasn't entirely accurate, since it relied on Old GM's data that overproduced and over-incentivized vehicles – factors that made the first- and second-gen Avalanche seem far less lucrative "on paper" than it actually was. So, the new management – gun shy to take any unnecessary risk or create any conflict following a highly-publicized bankruptcy – decided to do away with the Avalanche, referring to the model as a product that "duplicated efforts" (when taking into account the Silverado).
The Irony
The GM we know today is one that has learned to manage profit-sapping incentives extremely well, while exhibiting very respectable levels of discipline. The automaker also doesn't seem to care much for outright sales volume if it's not profitable, significantly reducing its reliance on the unprofitable daily rental fleet business while also reaping the benefits of a friendlier cost structure for its manufacturing labor.
Taken as a whole, that means that the Avalanche could have very much been into its third (or fourth) generations had the GM of 2010 had the same freedoms, principles, priorities and general ways of thinking as the one we know today.
Alas, the Chevy Avalanche is not coming back. As far as we know, future GM product plans do not include a revival of a pickup truck with the Ave's innovative midgate. But we can always dream, right?
Sweepstakes Of The Month: Win a Corvette Z06 and 2024 Silverado. Details here.
We are currently looking for experienced automotive journalists and editors to join our team. Make $60k-$80k per year doing what you love. We are also looking for an experienced web developer.
See details here
.