Autonomous Chevy Bolt EV Finds New Home At Henry Ford Museum
0
It may seem like an odd pairing, but preserving the Chevy Bolt EV in the Henry Ford Museum makes perfect sense. The museum, which started as a way to highlight American ingenuity, holds a host of interesting artifacts relevant to history. And the latest addition to the museum comes from none other than General Motors.
GM is donating a pre-production version of the Chevy Bolt from 2016 equipped with self-driving capabilities to the museum so it can be a part of "Driving America" exhibit at The Henry Ford. The exhibit also includes the 1865 Roper Steam Carriage, Henry Ford's 1896 Quadricycle, and the only known surviving 1896 Duryea Runabout. 
It's worth mentioning that GM President Mark Reuss joined The Henry Ford Board of Trustees in 2016. GM donated $5 million to the museum in 2017.
The Chevy Bolt AV was built in conjunction with Cruise Automation, GM's autonomous vehicle subsidiary. It's equipped with lidar, cameras, radar, and an onboard computer system. All of this equipment allows the vehicle to scan completely around itself. This particular autonomous Chevrolet Bolt is a pre-production model, too, according to The Henry Ford Museum announcement. Sensors protrude from the front the bumper like something out of Blade Runner. Festooned on the roof is a metal contraption that holds a host of other sensors. They look both fragile and expensive.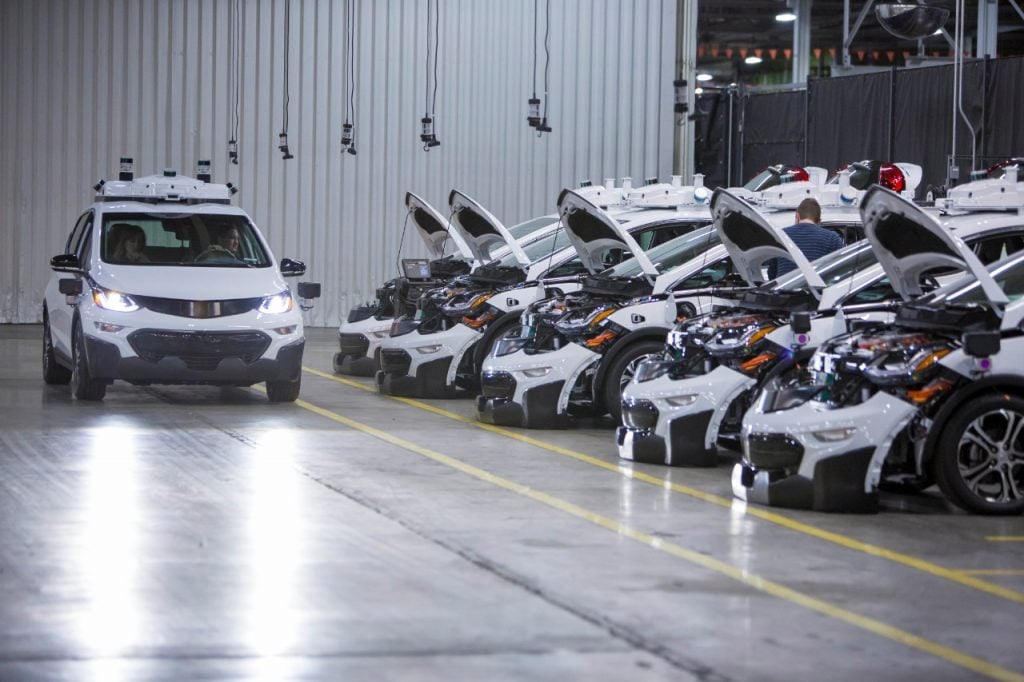 The inclusion of the autonomous Chevrolet Bolt EV at The Henry Ford is significant. Not only is the "Driving America" exhibit designed to show how the automobile has evolved, but it also shows one of the first attempts at mass producing autonomous vehicles. While the Chevy Bolt isn't the first fully electric vehicle, the combination of its mass production, price, range, and practicality make it a pioneer that pushes the envelope. The added autonomous driving equipment is just icing on the innovation cake. 
It was just three years ago when General Motors acquired Cruise Automation, the two were continue to make incremental improvements at bringing a viable self-driving vehicle to market. That's not to say that there's no shortage of concerns when it comes to autonomous vehicles, but GM and Cruise are nevertheless leaders in AV development.
Later this year, Cruise still plans to launch its autonomous ride-sharing service. But before GM and Cruise can offer such a product, years of research and development, and trial and error had to occur, and often those early test vehicles get destroyed. Seeing a development model on the leading edge of innovation preserved is a friendly reminder that even new project has an awkward start. 
GM Authority is looking for professional automotive journalists with at least three years of experience to join our rapidly-growing team. We pay between $60,000 and $80,000 per year. More details
here
.