Five New Buick Crossovers Coming By 2020: Exclusive
51
As Buick discontinues the Cascada convertible and LaCrosse premium full-size sedan after the 2019 model year, it's gearing up to introduce several new crossovers. According to GM Authority research, Buick is working on a major crossover offensive that involves introducing five new crossover models by the year 2020. Some of these new Buick crossovers will be next-generation iterations of current models, while others will be all-new entries. Similarly, some will be available in both China and North America, while others will be China-only or U.S.-only products.
Buick Crossover Offensive - 2019-2020

| Model | Expected Launch Year | Expected Model Year | Platform | Project Code | Production | Availability |
| --- | --- | --- | --- | --- | --- | --- |
| Sub-Encore Model | 2019 | 2020 | GEM | JBUB | GM Norsom (Phase III) | China only |
| Encore | 2019 | 2020 | VSS-F | 9BUB | GM Bupyeong, GM Dong Yue | North America, China |
| Enspire | 2020 | 2021 | E2 | E2UB | GM Shanghai South | North America, China |
| Envoy | 2020 | 2021 | C1 | C1UB | Cadillac Jinqiao | North America, China |
| Envision | 2020 | 2021 | VSS-F | 9CUB | GM Dong Yue | China, North America undecided |
| Enclave | 2024 | 2025 | VSS-F | 9EYB | GM Lansing Delta Township | North America only |
A few notes before we go forward:
The information presented herein is the result of painstaking research, fact-finding and analysis performed by GM Authority. None of this information has been officially announced or confirmed by Buick or General Motors, which do not comment on future product plans.
The production info and plans can change: while we are certain of the Chinese plants where these models will be produced, some of these vehicles could also be made at GM plants in North America.

More information and complete coverage is available on our future Buick vehicles page.

1. Second-Gen Encore
Expected in 2019 as a 2020 model year vehicle, the second-gen Buick Encore is being developed on the GM VSS-F platform and is assigned project code 9BUB, which disambiguates into:
Availability will remain China and North America. The second-gen Encore will continue being built at the GM Bupyeong plant in South Korea and the GM Dong Yue plant in China. The new Buick Encore is expected to become more premium compared to the first-generation model, helping set it apart from the mechanically-related Chevy Trax.
The subcompact crossover has been a raging success in North America. In fact, Buick Encore sales have climbed ever single year since its launch in both the United States and Canada. In 2018, 93,073 units were delivered in the U.S., and over 10,000 units were sold in Canada. Both figures represent record sales volumes for the model in both markets.
See more on the future Buick Encore.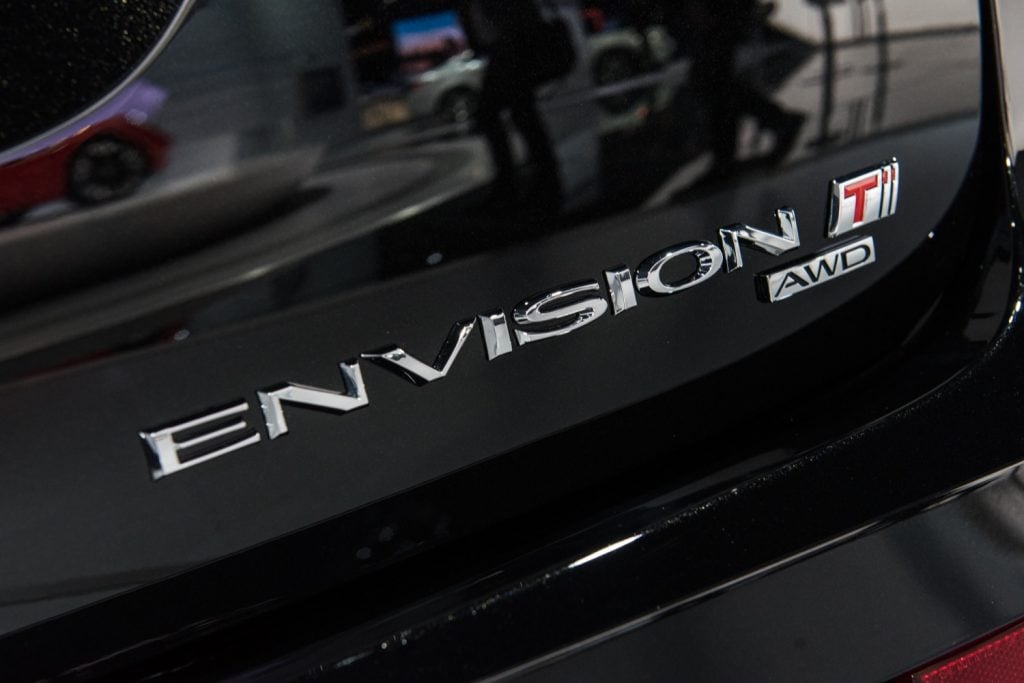 2. Second-Gen Envision
Expected in 2020 as a 2021 model year vehicle, the second-gen Buick Envision is being developed on the GM VSS-F platform and is assigned project code 9CUB, which disambiguates into:
It's currently unclear, but the second-gen model might be a China only affair as the Buick Enspire (see below) will come to the Americas to replace the Envision. The GM Dong Yue plant in China will be tasked with building the model.
The current, first-generation Envision has proven to be highly popular in China, but not so much in the United States – mostly as a result of the product being less competitive than direct rivals from Lexus, Acura, and Lincoln. Buick Envision sales totaled 41,040 units in 2017 – its first full year on sale in the U.S., but the dropped to 30,152 in 2018. A key focus of the second-gen model is to change that by making the model more premium.
See more on the future Buick Envision.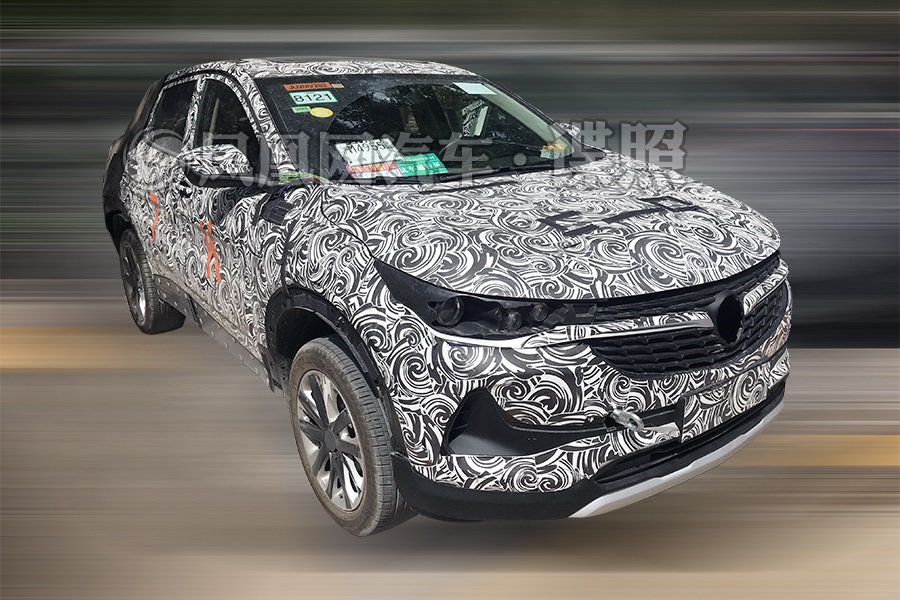 3. B-Segment Entry-Level Model
As GM Authority reported exclusively last December, GM will introduce a new Buick CUV to slot under the Encore in China. The yet-to-be-named model will be roughly the same size as the second-gen Encore, but will be positioned as a less premium offering – much like the Buick Verano and Buick Excelle are positioned in that market currently.
The vehicle will ride on the new GM GEM platform for Global Emerging Markets. The program is assigned code JBUB, which translates to the following:
We've previously captured the new crossover undergoing testing as per the spy shot above, and the vehicle is set to launch in 2019. This new Buick CUV will be made at the GM Norsom (Phase III) plant.
4. Buick Enspire
As we reported last November, the 2018 Buick Enspire concept is coming to production as the Buick Enspire. But while Buick debuted the concept as an electric offering, the production model will feature an internal combustion engine.
GM moved to trademark the Enspire name with the USPTO in December 2018, and development of the vehicle is well underway. The project is assigned code E2UB, for:
The Buick Enspire will be mechanically similar to the Cadillac XT4, as both crossovers will ride on the same E2 platform. However, one will be hard-pressed to see the similarity between both platform mates from the outside or inside, as the design of the Enspire will be vastly different from that of the XT4. The new Buick crossover is expected to come to market in the 2020 calendar year as a 2021 model year vehicle available in China and North America. Production will take place at the GM Shanghai South plant in China. Production at a North American plant is not out of the question.
Those paying particular attention may notice that the Enspire will also be a C-segment model, much like the Buick Envision. We're told that Buick will differentiate both models in much the same way it plans on setting apart the upcoming, yet-to-be-named B-segment entry-level CUV and the next Buick Encore: by positioning the Enspire as a more premium offering and the Envision as a less premium product.
See more on the future Buick Enspire.
5. Buick Envoy
Last September, we showed you spy shots of a GM crossover prototype that we believed to be the three-row Chevy Blazer. But various elements of the prototype didn't match Chevrolet exterior and interior design characteristics. Instead, they seemed more at home in a Buick. So we sleuthed around and finally got it: the model in question is a future Buick crossover of "midsize plus" proportions. At the time, we called it the Baby Enclave, but we now have reason to believe that it will be called Buick Envoy instead.
Regardless of the name it will wear, the model carries GM program code C1UB, which disambiguates to:
As such, the new Buick Envoy will be a "midsize plus" crossover roughly the size of the new Cadillac XT6 and offer three rows of seating.
China, where the full-size Enclave is simply too large, is most definitely getting this new Buick Envoy. But whether it will come to the Unites States or any market in North America, for that matter, remains unknown. Insider whispers tell us not to expect the new Envoy Stateside. The model is expected to go on sale in early to mid 2020.
See more on the future Buick Envoy.
Third-Gen Enclave
The Buick Enclave was overhauled (redesigned and re-engineered) for the 2018 model year, and remains very competitive to this day. The next-generation Enclave is still several years away, and is therefore not part of Buick's 2019-2020 crossover offensive. Even so, we'll tell you about the future Enclave anyway.
Set to ride on the GM VSS-F architecture, development of the third-gen Buick Enclave is currently in its nascent stages. The vehicle is assigned GM project code 9EYB, which disambiguates to:
It is expected to launch in 2024 as a 2025 model and be produced at the GM Lansing Delta Township plant in Michigan. Availability will remain limited to North America, as the Enclave is too large for the Chinese market.
Before we get a next-gen Enclave, the current model should see a refresh, probably for the 2021 model year.
See more on the future Buick Enclave.
The GM Authority Take
Introducing five new crossovers in the span of (roughly) 24 months is a big deal, one that demonstrates that Buick is serious about capitalizing on ongoing changes in consumer behavior in the automotive sector, as customers buy less sedans and more CUVs.
We believe that Buick's crossover push will position the brand to take on the new wave of crossover customers in North America and in China, thereby enabling it to earn new customers, grow sales volume, market share, and – ultimately – profits.
Stay tuned to GM Authority for ongoing Buick news coverage and future Buick product information.
We are currently looking for experienced automotive journalists and editors to join our team. Make $60k-$80k per year doing what you love. We are also looking for an experienced web developer.
See details here
.