Wrecked 2019 Corvette ZR1 Up For Auction
10
Whenever a new supercar hits the market, there's a gaggle of pitiless rubberneckers scanning social media for the first big crash. Someone somewhere tried to pull out of the dealership lot while attempting to impersonate Dominic Toretto and ended up totaling a six-figure supercar with only a handful of miles on the odometer. The internet and its cesspool-like rabidity for pain and suffering of others are odd phenomena that pull in the clicks. However, the 2019 Corvette ZR1 above is different. 
Many times, such car calamities captured on video happen as the driver gets out of the car, stunned at what has happened—like many videos captured outside a Cars & Coffee event. But we don't know how the 2019 Corvette ZR1 that's for sale with a salvaged title came to wreck.
The front and rear of the 2019 Corvette ZR1 are oddly undamaged. However, the passenger side is trashed, leading us to believe the driver lost control and slid into one of the three Ts if driving instructors warn students to avoid— a tree, truck, and/or telephone pole.  The windshield is crushed in on the passenger side. The passenger door isn't even attached to the vehicle anymore. One photo shows a huge indent on the passenger side. Hopefully nobody was riding shotgun when this incident took place.
The car is currently for sale on Copart.com from State Farm Insurance. The listing states the 2019 Corvette ZR1 has 1,726 actual miles on the odometer. The listing also shows a bid of $15,400 as of this writing. It may seem crazy to spend any amount of money on a 2019 Corvette ZR1 with this much damage, which carries a sticker of over $100,000 when new, but a photo of the engine makes it appear it survived the crash unscathed. However, it'd be impossible to tell if there was any damage to the 755-horsepower supercharged 6.2-liter LT5 V8 without a thorough inspection.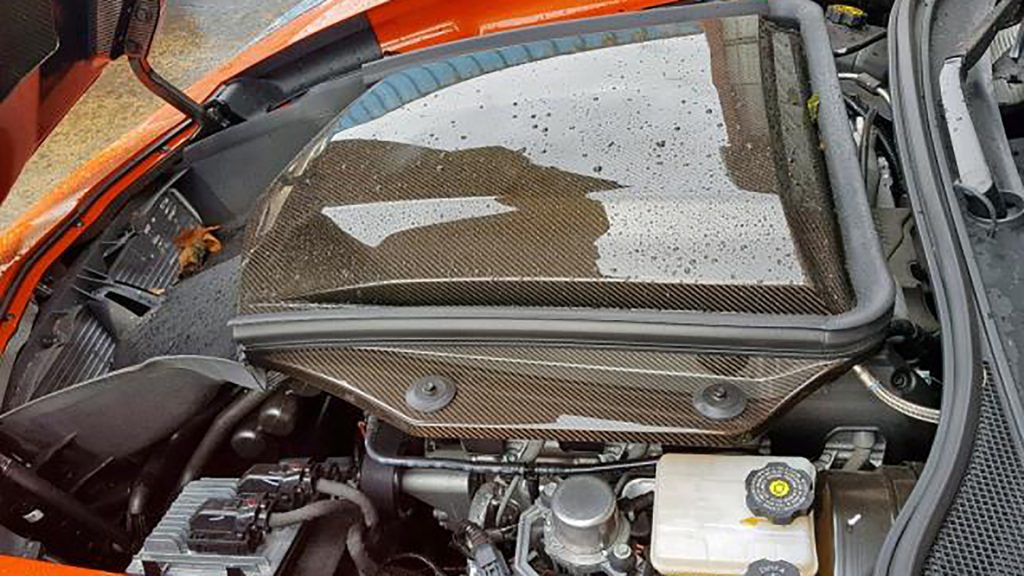 Bidding on it is a lot like bidding on a mystery box. You hope you get something cool—something unique and rare. But you understand your chance of getting crap, too. 
Want to see your GM ride featured on GM Authority? We welcome your submissions. See
here
for details.