Four Cylinder Chevrolet Silverado Gets Worse Fuel Economy Than V8 In Real World Test
48
The 2.7-liter turbocharged four cylinder 2019 Chevrolet Silverado returned worse fuel economy than a similarly equipped 5.3-liter V8 model in a recent Car and Driver comparison test.
For reference, the EPA fuel economy numbers for the 2.7L four cylinder Chevrolet Silverado is 20 mpg city and 23 mpg highway at most, while a 2019 Silverado 5.3L is expected to return at least 15 mpg city and 20 mpg highway (depending on which 5.3L V8 you get). But it's important to know some details of this standardized fuel economy test.
The publication conducts its own real-world highway fuel economy tests, which are run at a speed of 75 mph, much faster than than the EPA's slow 48 mph test. This makes perfect sense to us, as consumers are more likely to travel at around 75 mph on the highway than 48 mph.
Car and Driver noticed the 2.7-liter turbo four cylinder Chevrolet Silverado and 5.3-liter V8 Silverado returned similar EPA combined fuel economy figures (20 mpg and 18 mpg, respectively) so they decided to compare the two in its own 75 mph test. They didn't have identical models on hand, instead comparing a 2.7-liter Silverado RST double cab vs 5.3-liter RST Crew Cab, which was 314 lbs heavier, but that didn't seem to have much of an effect on the end result.
The four cylinder Chevrolet Silverado averaged 18 mpg during the test, whereas the V8 model average 21 mpg, representing a difference of 28 percent. This isn't that surprising of a result to anyone familiar with the ploy behind small turbocharged engines. These tiny displacement, forced induction motors perform well on the EPA tests, which are conducted at unrealistically low speeds, but at higher speeds when more boost is needed, the fuel economy falls off a cliff. This dip in fuel economy for turbocharged four cylinders under heavy load can also be observed when accelerating quickly from a stoplight, for example.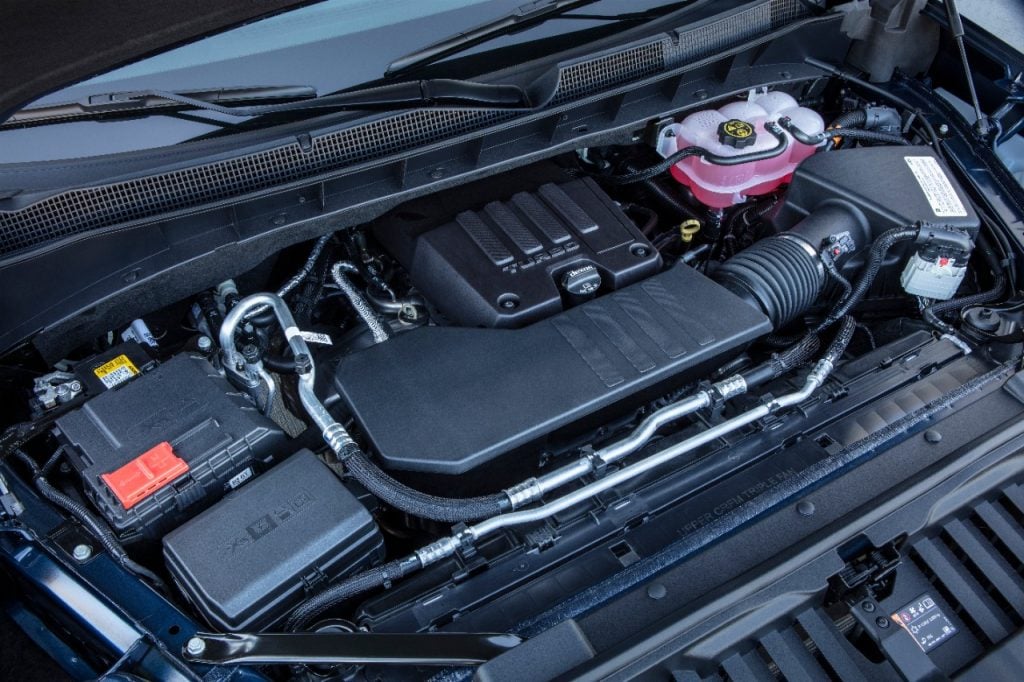 Car and Driver conducted the same highway fuel economy test with a a 6.2-liter V8 equipped Sierra 1500 Denali with the eight-speed automatic transmission last year and observed an average of 18 mpg – the exact same as the four cylinder Chevrolet Silverado RST. The 450 hp Ford F-150 Raptor also returned the same 18 mpg figure. The only truck that did worse on the 75 mph highway loop test was the Toyota Tundra TRD Pro, which got 17 mpg.
(source: Car and Driver)
GM Authority is looking for professional automotive journalists with at least three years of experience to join our rapidly-growing team. We pay between $60,000 and $80,000 per year. More details
here
.