Chevy Increases Silverado Incentives Mid-January 2019
We are currently looking for experienced automotive journalists and editors to join our team. Make $60k-$80k per year doing what you love. We are also looking for an experienced web developer.
See details here
.
36
Chevrolet has increased the national discount on the all-new, 2019 Silverado 1500 in the middle of January 2019. According to the GM Authority Silverado incentive tracker, Chevrolet boosted the incentive on a specific 2019 Silverado 1500 model from $5,033 to $6,505.
Specifically, the Bow Tie brand started out January 2019 with the following incentive on the 2019 Silverado Crew Cab All Star totaling $5,033:
$3,033 price reduction below MSRP, plus
$1,500 loyalty purchase cash, plus
$500 option package discount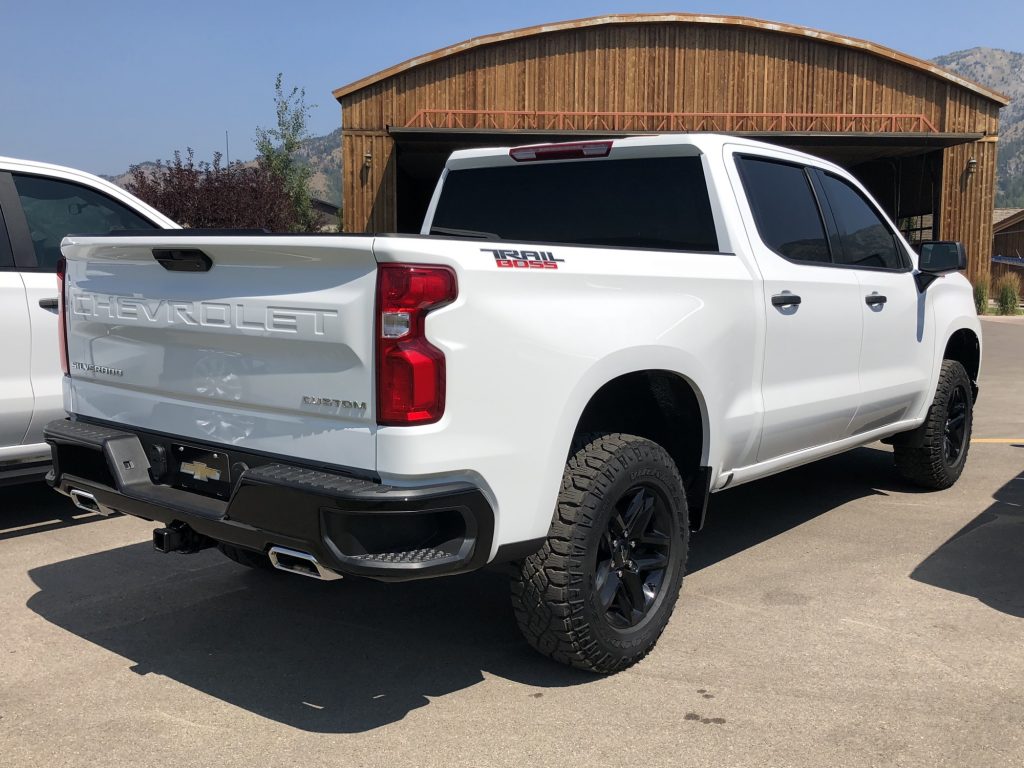 In the second half of the month, Chevrolet adjusted the Silverado incentive to total $6,505 on the same model/configuration, as follows:
$3,005 price reduction below MSRP, plus
$2,500 loyalty purchase cash, plus
$1,000 option package discount
As such, the discounted amount increased by roughly $1,500, or exactly $1,472.
The GM Authority Take
It's currently unclear why Chevrolet suddenly increased the Silverado incentive in the second half of January, or what it signals. One theory is that Chevrolet and its parent, General Motors Company, are correcting for dwindling Chevy Silverado sales. A more extreme point of view is that Chevy and GM have entered full-on panic mode as it relates to the all-new, 2019 Silverado – which has been widely criticized for falling short to the competition on various fronts, specifically its cabin and lack of improvement in fuel economy. In the fourth quarter of 2018, Silverado sales volume fell to third place in its competitive set, behind FCA's Ram 1500.
Update: new information suggests that the launch of the all-new 2019 Silverado 1500 is going well, and that the increase in incentive spending was actually planned, so as to be timed with the national advertising campaign for the new Silverado.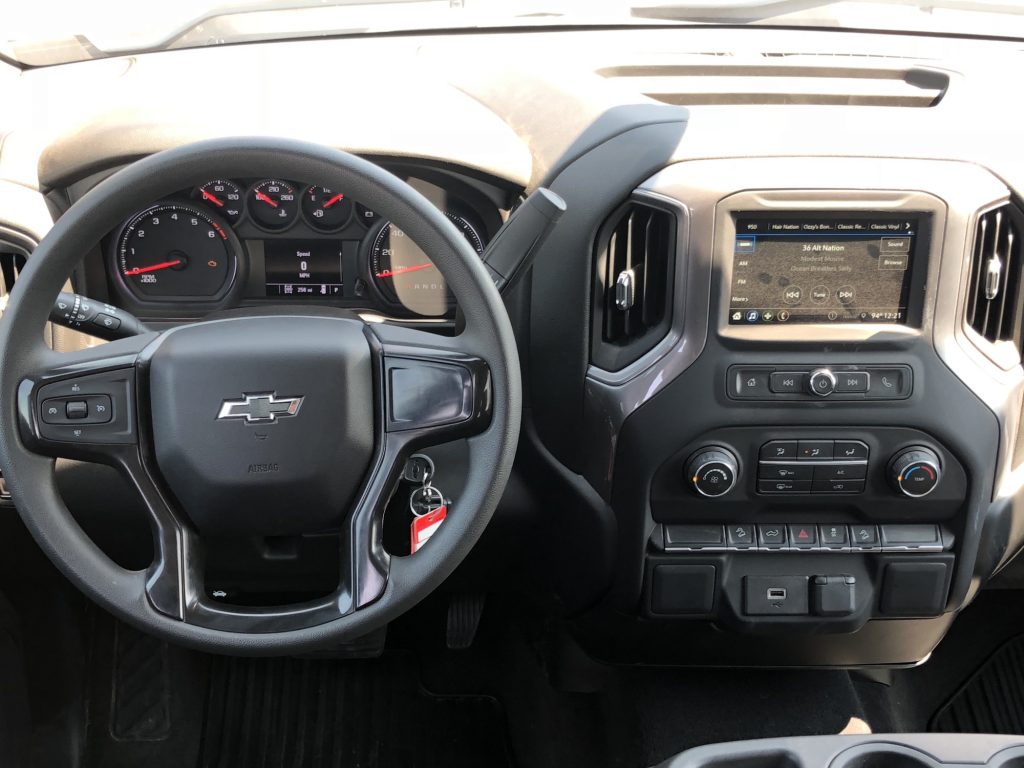 We should note that despite the increase in the incentive, Chevrolet is still offering significantly fewer discounts on its all-new 2019 Silverado than Ram and Ford are on their light-duty trucks. For instance, FCA is offering significantly more incentives on its all-new 2019 Ram 1500 Pickup than Chevy on the new Silverado 1500. In fact, FCA has an incentive on almost every model and trim level of the 2019 Ram 1500, while Chevy's only incentive on the new Silverado is for the Crew Cab model with the All Star Package. Notably, limiting incentives is part of a wider-reaching strategy by GM to increase profitability, which could potentially decrease sales volume.
Stay tuned to GM Authority as we cover this developing story, as well as for more Chevrolet news and Silverado news.
About Chevrolet Silverado
The Chevrolet Silverado is a lineup of full-size pickup trucks sold primarily in North America, but also in the Middle East and in certain markets in South America. Slotting above the mid-size Chevrolet Colorado (known as the S10 in some markets), the Silverado is Chevrolet's largest pickup truck and currently consists of the 1500 light duty model, two Heavy Duty models - the 2500HD and 3500HD, as well as Conventional Class 4, Class 5 and Class 6 Medium Duty models - the Silverado 4500HD and Silverado 5500HD and Silverado 6500HD.
The 2018 Chevy Silverado represents the fifth model year of the third-generation Silverado. It is based on the GM K2 platform shared with other full-size pickup trucks and SUVs from GM. Though the line sold relatively well, it became less competitive in the marketplace with time when compared to its primary Ford F-Series rival, due to lacking cutting-edge features such as turbocharged engines, a rugged off-road variant such as the Ford F-150 Raptor, a diesel engine option in the light duty (1500) model, and also various modern features and equipment.
Luckily, an all-new Silverado arrived for the 2019 model year that addresses many of the issues of its predecessor model. Customers began taking delivery of the all-new truck in the second half of August 2018.
Chevrolet says that the all-new 2019 Silverado is the result of over 7,000 customer interviews - the most intensive research in its history. The new model uses higher grade alloy steel in the bed floor as well as various mixed materials that result in a reduction in weight and improved performance, with weight falling about 450 pounds. The truck also offers an expanded amount of models for a total of eight, including the new 2019 Silverado Trailboss.
Riding on GM's new T1 platform shared with other future GM full-size trucks and SUVs, the 2019 Silverado offers more technology, convenience features, and engine/transmission combinations. While details of five powertrain combos have already been revealed, GM has not yet shared details of the new inline-six 3.0L Duramax Diesel engine, only stating that it will be "best-performing" and that it will be mated to GM's new 10-speed transmission.
Notably, the outgoing, Chevy will continue manufacturing and selling the outgoing, K2 generation Silverado alongside the all-new model for a limited amount of time in limited configurations.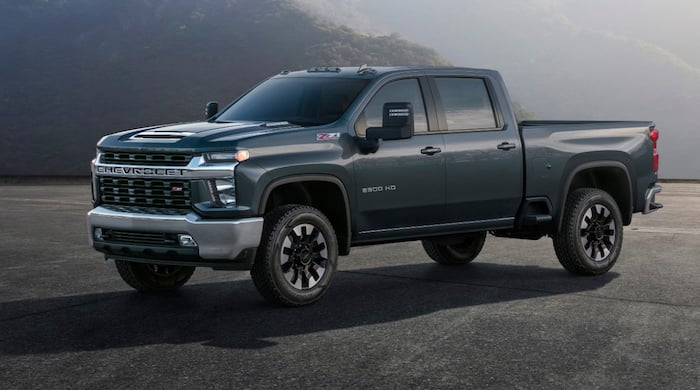 Having overhauled the Silverado 1500, Chevy will next overhaul the Silverado Heavy Duty. The brand released a teaser image of the upcoming all-new 2020 Silverado HD in April 2018 and announced the vehicle in November 2018. The truck will launch in the 2019 calendar year as a 2020 model.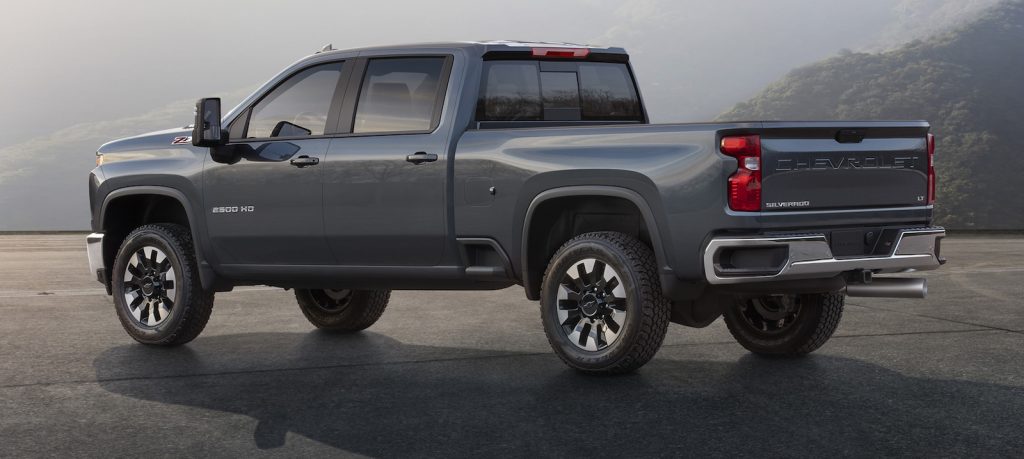 The 2020 Silverado HD will be comprised of the Silverado 2500HD and Silverado 3500HD that ride on a more robust and capable version of the new T1 platform when compared to the 2019 Silverado 1500, while sharing many high-tech features and design elements with its light duty brother.
Completing the overhauled Silverado family is the 2019 Silverado Medium Duty series, comprised of the Silverado 4500HD, 5500HD, and 6500HD.
The Chevrolet Silverado is built at the following GM plants:
GM Flint Assembly in Flint, Michigan, USA
GM Fort Wayne Assembly in Fort Wayne, Indiana, USA
GM Oshawa Assembly  in Oshawa, Ontario, Canada
GM Silao in Silao, Guanajuato, Mexico
Navistar Springfield Assembly in Springfield, Ohio, USA (Silverado Medium Duty only)
Related News & Info
2019 Chevrolet Silverado 1500 Photos
We are currently looking for experienced automotive journalists and editors to join our team. Make $60k-$80k per year doing what you love. We are also looking for an experienced web developer.
See details here
.