The 10 Coolest GM Cars Right Now
17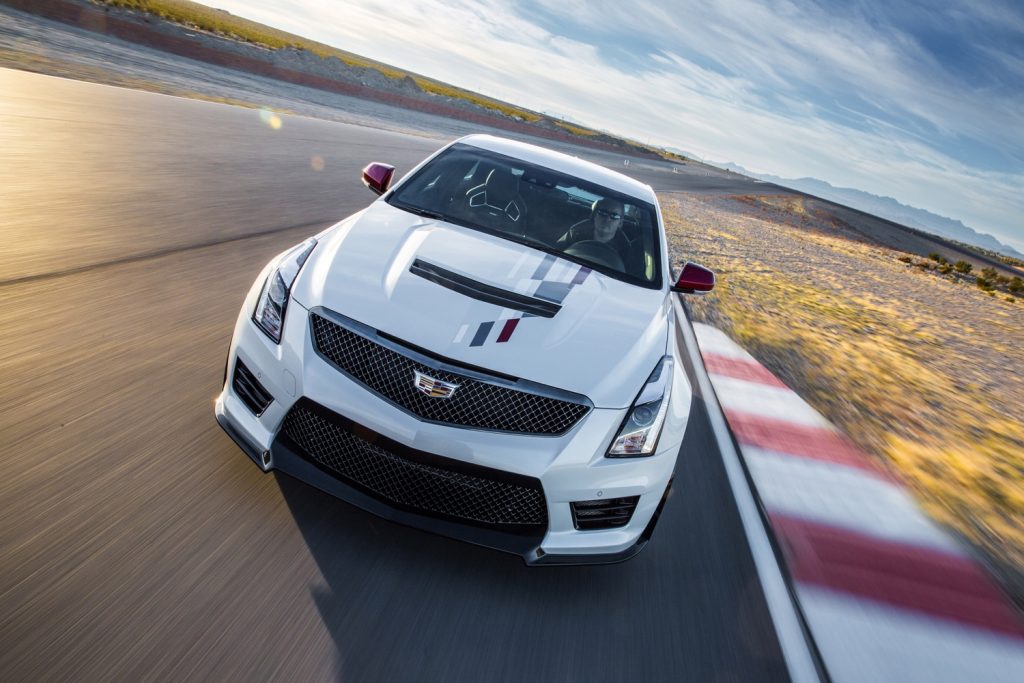 Cadillac ATS-V
The Cadillac ATS-V is fading off into the sunset, and there were no shortage of headwinds that have plagued the car since it launched. Namely, the lack of brand cachet, living with the oldest CUE layout of them all, and twin-turbo LF4 V6 engine that seemed like a questionable choice for a company with plenty of performance V8 engines on the shelf. However, the moment one drives a Cadillac ATS-V, especially with a six-speed manual transmission, its performance is undeniable, and it's quickly realized why the ATS-V is not only a cool and unique choice, but a future classic, as well. So it makes our 10 coolest GM cars list.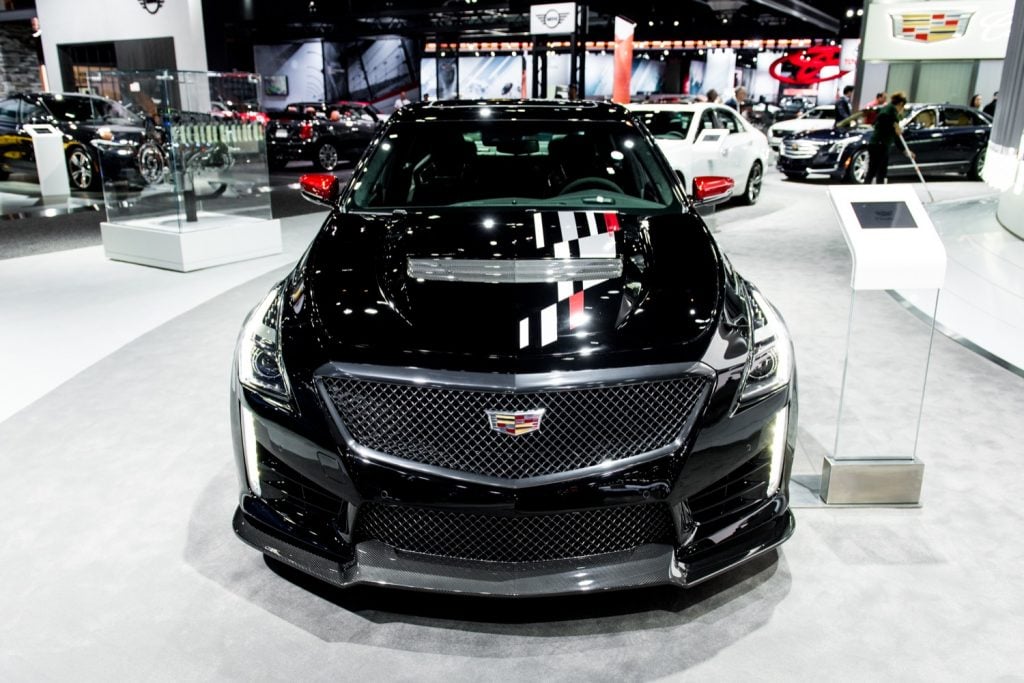 Cadillac CTS-V
A 640 horsepower velvet-wrapped sledgehammer with a polished steel finish. The Cadillac CTS-V looks and drives equal parts mean and nasty. A burbling supercharged 6.2L LT4 V8 engine that is full of bad intentions. Yet it has our practical doors, and a profile that could otherwise be overlooked by the masses, amplifying its F-22 stealth fighter design. The CTS-V might be the coolest, most confident Cadillac of them all.
Cadillac CT6 Platinum
A full-sized Cadillac sedan will always be cool. The Cadillac CT6 Platinum is especially so because of its unique powertrains and cutting edge technology elements. Super Cruise will continue to be a party trick for quite some time, and remains exclusive to the CT6 for now. On the performance side, the 2019 Cadillac CT6-V delivers 550 horsepower and 627 lb-ft of torque from an all new 4.2L DOHC Blackwing V8 engine, along with evermore sinister looks. And just like other icons of cool, the CT6 will be taken from us far too soon.
Cadillac Escalade
The Cadillac Escalade is arguably the brand's flagship. Big, bold, and plenty beautiful. Its presence is always felt. A new Escalade based off the GM T1 platform is expected soon, and is expected add more refinement, power, and compounded levels of cool.
Chevrolet Corvette
Very uncool people may drive Corvettes, and do uncool things with Corvettes. But that's what happens when something is so popular – the fanbase broadens into multiple demographics. And the Corvette is the best selling sports car in America. That doesn't take away from all of the things the Corvette family can do, and why it makes our 10 coolest GM cars list. It's also one of the more practical sports cars on the market, with ample storage space found in coupe body styles, the introduction of performance data recorder to aid in becoming a better performance driver, the introduction of valet mode to keep the sketchy kid with the keys from getting too carried away, and a track-backed mechanical warranty.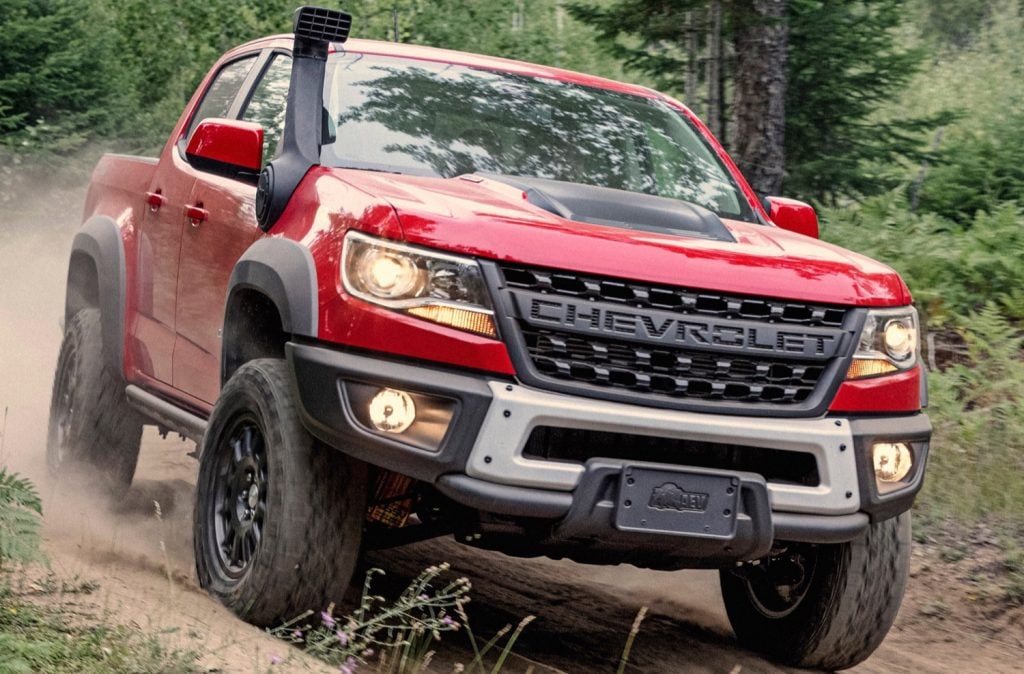 Chevrolet Colorado ZR2
Chevy's medium-sized go-anywhere, do anything truck is perhaps the best interpretation of the youthful vagabond spirit that's been blooming in our society these days. It has damper technology rooted in Formula 1 racing, adapted for extreme off-road conditions. It comes in diesel flavor. And the ZR2 Bison collaboration between Chevrolet and AEV is a pioneer project for the auto industry. It might be the coolest truck out there.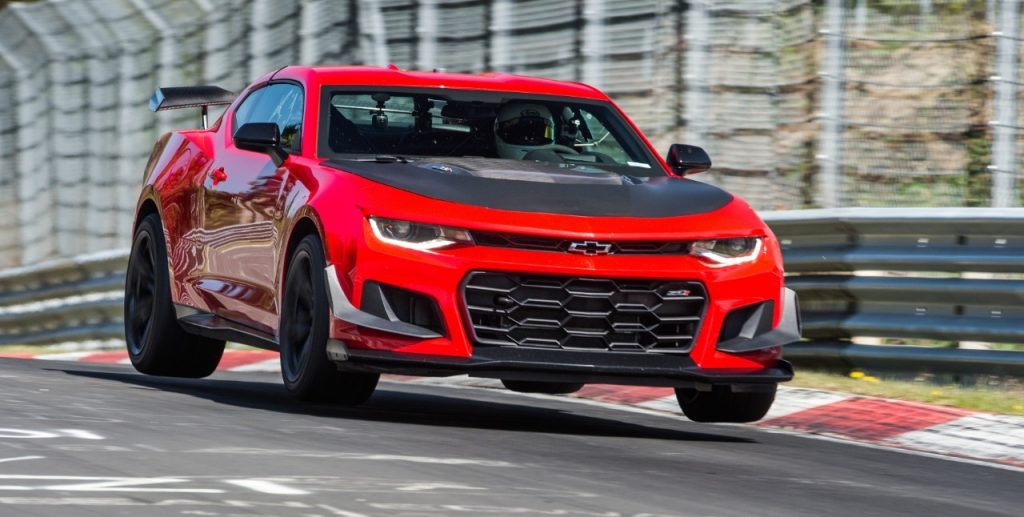 Chevrolet Camaro
The Chevrolet Camaro has transformed from a one-trick pony car into a world-beating sports car with an American spirit since its reintroduction nearly a decade ago. It's built in Michigan, on the same line as some Cadillac cars. And there's a variant for nearly every garage. Whether it's for track time attacks, drag racing, grand touring, or top-down cruising, the cool Camaro can do it all.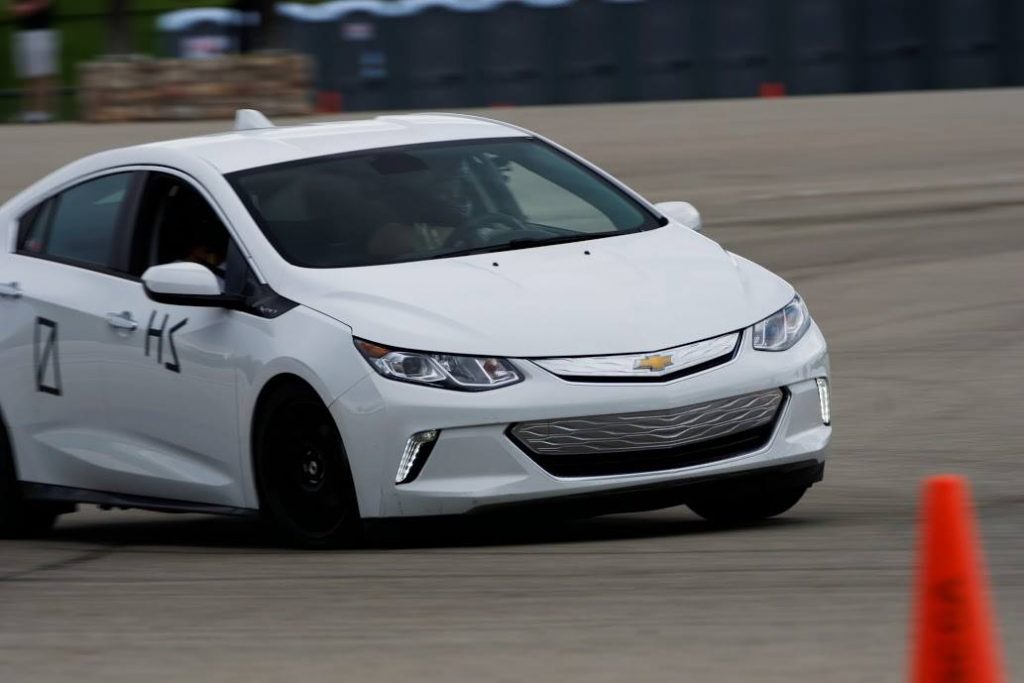 Chevrolet Volt
A more pragmatic choice for the electric car curious compared to battery-only offerings. Charge it up. Fill it with gasoline. Utilize the hatchback at Ikea. Autocross it. Commute with it. Road trip with it. Sleep in it. The Volt makes our 10 coolest GM cars list because it's arguably the best passenger car from Chevrolet, and the take-home choice for multiple GMAuthority writers.
Chevrolet Cruze Hatchback Diesel
The Chevrolet Cruze sedan makes for an anonymous appliance. A Cruze hatch makes for an even more practical appliance. But a Chevrolet Cruze Diesel Hatchback with a six-speed manual transmission makes for a long-range fuel sipper that can haul plenty, and the powertrain combination gives friends just enough of a clue that you did plenty of automotive research before landing on this unicorn of a car.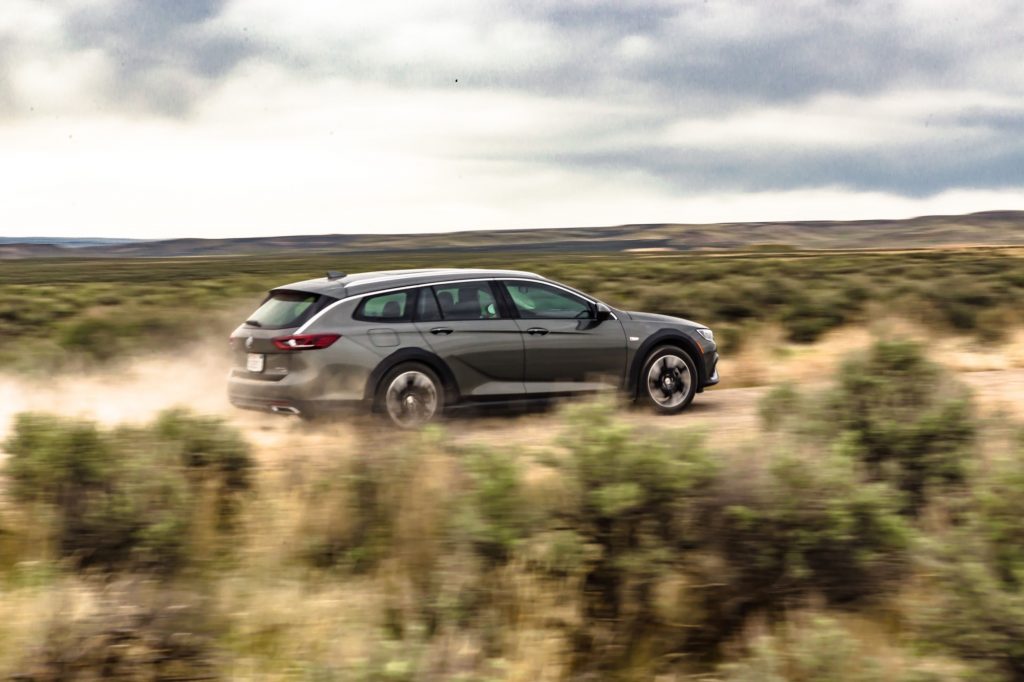 Buick Regal
Buick's cool midsize car is ironically not much of a Buick at all, but rather a rebadged Opel product imported from Germany. Yet because it's an Opel, the Buick Regal offers buyers a combination of styles. The one that we love the most is the Buick Regal TourX. The liftback design of the Regal is already plenty useful, but the wagon profile of the TourX yields a cavernous 73.5 cubic feet of storage space. Why would anybody get a lame crossover SUV with an option like this? The Regal TourX makes our 10 coolest GM cars list because of that.
Sweepstakes Of The Month: Win a Corvette Z06 and 2024 Silverado. Details here.
We are currently looking for experienced automotive journalists and editors to join our team. Make $60k-$80k per year doing what you love. We are also looking for an experienced web developer.
See details here
.