Chevrolet Volt Was Once A Media Darling, Now Criticized
29
Rewind a decade, and the automotive industry was in shambles. The Great Recession decimated the American workforce and American companies virtually overnight. Retirement savings were wiped out, and housing prices plummeted, leaving many of the then unemployed with mortgages they couldn't afford on homes that were worthless. Rising gas prices hurt the sales of large SUVs and pickup trucks—the backbone of the American automotive industry at the time. Factory workers across the country lost their jobs, and oil levels peaked, snowballing into one of the greatest financial disasters since the Great Depression. General Motors and others filed for bankruptcy as ballooning costs outpaced profits in a down market. But before the everything went to crap, General Motors saw a glimpse of the future and called it the Chevrolet Volt. 
The Chevrolet Volt concept debuted in January 2007, months before the financial collapse. However, the Volt would quickly become a rallying point for the automaker as it tried to stave off financial ruin. It was billed, as Detroit Free Press columnist Chrissie Thompson recalls, as "futuristic," "a signal," and "the premier car for General Motors."
GM championed the electric hybrid as did much of the press, as signaled a possible shift in thinking for the Detroit automaker. No longer were they producing stodgy, inefficient SUVs and trucks with lackluster interiors. The GM of tomorrow would be electric.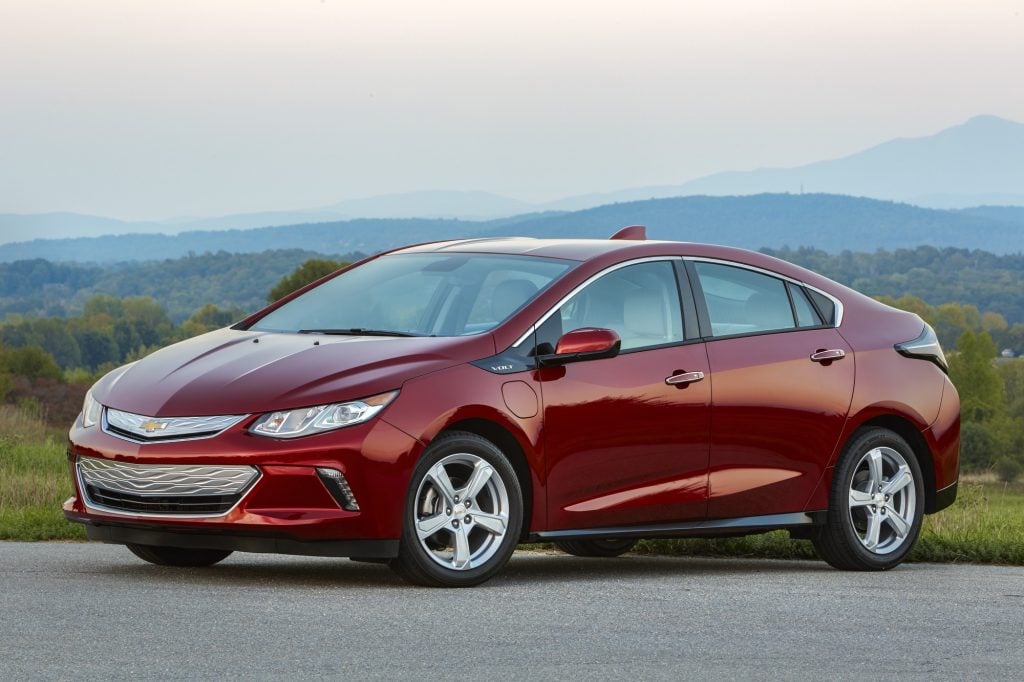 Except the car-buying public disregarded the Great Recession as historical canon. The Chevrolet Volt debuted in 2009 as a 2010 model. But sales never took off as much as the hype would have made it seem. Then-CEO Dan Akerson wanted more than 100,000 Chevy Volts produced annually. Sales never cracked 25,000 units in a single year. Falling gas prices, an influx of efficient gas-powered compact cars, and a recovering economy allowed consumers to pass on the $40,000 hybrid-electric Volt. 
The press poured a lot of ink on the page about the Chevrolet Volt and how it'd save General Motors and the American auto industry. But now there's been a shift in tone. Last week, GM announced it wanted to close the Detroit-Hamtramck Assembly Plant and discontinue Volt production. Failing to live up to the unrealistic expectations that everybody wanted the Volt to be, the car is now being criticized as a reason why thousands of jobs are on the line.
The Volt, as great of a car as we think it is, couldn't survive the changing trends of consumers. Trends that have led to a sales increase in less maneuverable crossovers and oversized trucks like never before, thanks to the trend of low gas prices and an abundance of available credit with generous loan terms.
Ten years ago, the press championed the Chevrolet Volt. Today, they're circling to write its obituary. 
Want to see your GM ride featured on GM Authority? We welcome your submissions. See
here
for details.