What If GM Got Into The Taxi Cab Business?
12
Last month's talk about dedicated Chevrolet taxi vehicles in certain international markets like Colombia got us wondering whether GM should offer vehicles for taxi fleets in other markets, such as the United States.
Not Unprecedented
The idea of a taxi from one of GM's divisions or brands is not without precedent.
The automaker currently offers two taxi-specific models in Colombia, a market in which Chevrolet remains one of the best-selling automotive brands.
In addition, The General's former European unit, Opel-Vauxhall, offered factory-built taxi models while it was still owned by GM. Among other models, some of the most recent models offered as taxis were the Vivaro-based Voyager MPV as well as the Insignia Sports Tourer.
The Fleet Environment
Fleet vehicle sales account for a not-insignificant portion of GM sales volume. In the U.S. market, The General's fleet sales have hovered around the 20 percent mark over the past couple of years. The number was higher before the automaker strategically weaned itself off sales to daily rental companies.
GM currently offers most of its lineup to fleet buyers, but it does make some vehicles available exclusively to fleet customers, including police cars and trucks such as the Chevy Tahoe PPV and Caprice PPV (which was recently discontinued), livery vehicles such as the Cadillac XTS and Escalade that are part of the Cadillac Professional Vehicles range, as well as other forms of commercial models like the Chevrolet Express Cargo and Express Passenger vans.
With a rather decent portfolio of vehicles for the police, one, two or even three models modified specifically for taxi duty from the factory wouldn't be very difficult nor expensive, while potentially proving to be quite lucrative for GM's bottom line.
The Ideal Taxi
The ideal taxi would be a very simple boxy car that makes maximum use of interior space with absolutely zero focus on design flair. After all, the name of the game is practicality and spaciousness for people and their cargo. And in that regard, what's more practical or spacious than a box on wheels van?
And that's where GM is in a bit of a jam.
What Would GM Offer?
If GM were to build out their fleet offerings specific in the taxi market, we can almost be certain that it would be a Chevrolet, as the automaker continues to position GMC as a premium-level brand. For instance, GMC never got a variant of the three most recent Chevy fleet-focused models – the City Express, the Isuzu-based Low Cab Forward, or the upcoming Silverado Medium Duty trucks. So, Chevy is in, GMC is out.
But having discontinued the aforementioned Nissan-sourced City Express in July 2018, GM no longer has a compact van at its disposal to use as a taxi. Truth be told, GM never really took the vehicle nor the segment seriously. In fact, the automaker continues to turn a blind eye towards the large and rather profitable compact van space.
The only other van offering Chevy has is the Express. But even the archaic full-size van, which has been on the market for almost two decades, is no longer offered as a 1500 model that's ideal for passenger transportation, which is to say that the 2500 or 3500 level models are overkill for the purpose of transporting people (rather than cargo). But for the sake of this argument, let's imagine that GM were to offer the two following Chevrolet Express models as taxis:
Express 2500 regular wheelbase, which is capable of seating 11 passengers (not counting the driver), and
Express 3500 extended wheelbase, which is capable of seating 14 passengers (not counting the driver)
If it were to go that way, we can't imagine that any of the motors offered in the Express would make it an efficient taxi. That's because the van is already quite portly to begin with, while offering the following engine lineup:
Base 4.3L V6 LV1 EcoTec3 gasoline engine making 276 horsepower and 298 pound-feet of torque
Optional 6.0L V8 L96 Vortec gasoline engine making 341 horsepower and 373 pound-feet of torque (also available as a gaseous CNG/LPG capable version with hardened valves and valve seats, assigned RPO code LC8)
Optional 2.8L I4 LWN Duramax turbo-diesel making 181 horsepower and 369 pound-feet of torque
Outside of the Express passenger van, GM could also offer the Chevy Malibu and Impala for taxi duty. Those options would be much more fuel efficient than a gargantuan van, while also catering to different needs of a taxi fleet customer.
Whatever form it would take, it's not difficult to imagine a hypothetical Chevrolet taxi offering GM's trademark in-car Wi-Fi that would be used to power the taxi's payment system, while also providing passengers with internet access, while USB ports would provide charging capabilities.
Bigger picture options could include a divider between the driver and passenger, along with fleet paint colors (like traditional taxi cab yellow) along with various graphics. Durable seating for the passengers would be key, as would equally durable yet comfortable seating for the driver. Since GM already produces police cars with these features, neither item should be prohibitive to bring to market.
Meanwhile, GM's existing fleet offerings pave the way in offering more durable cooling equipment along with longer term warranties.
Put all that together, and it's clear that GM could create quite the attractive taxi cab fleet.
But Does It Even Matter?
Perhaps the more pertinent question is whether it would even make sense for GM to enter the taxi cab game at a time when ride hailing services like Uber and Lyft continue to grow in popularity. Coincidentally, GM already made an attempt to provide Lyft drivers with access to its vehicles for the purpose of using them for Lyft duty, but the effort dissipated as quickly as GM's partnership with the ride sharing start-up, in which GM continues to have a noteworthy stake.
In that regard, as upscale livery services employing vehicles like Cadillac XTS and Escalade are fairing the storm of ride shares, the more mainstream market for taxi cabs appears to be a dwindling proposition.
The GM Authority Take
Though the likelihood of GM getting into the purpose-built taxi market looks rather slim, the automaker does have the necessary assets – either in its parts bin or in quick development order – to be fairly successful in the taxi space. Even so, the idea isn't without hurdles.
First, GM seems to be more focused on becoming a high-margin organization that prioritizes actual profit over sheer market share and production volumes. That much is evident during its (oh-so-infrequent) sales releases (see GM sales) and earnings reports (see GM earnings). To that end, the taxi cab space might deliver significant increases in sales volume, but at rather thin margins – which isn't that attractive to GM's current leadership. In addition, the taxi cab game could be counterproductive to GM's efforts of increasing the residual and resale values of the vehicles it does sell to the public.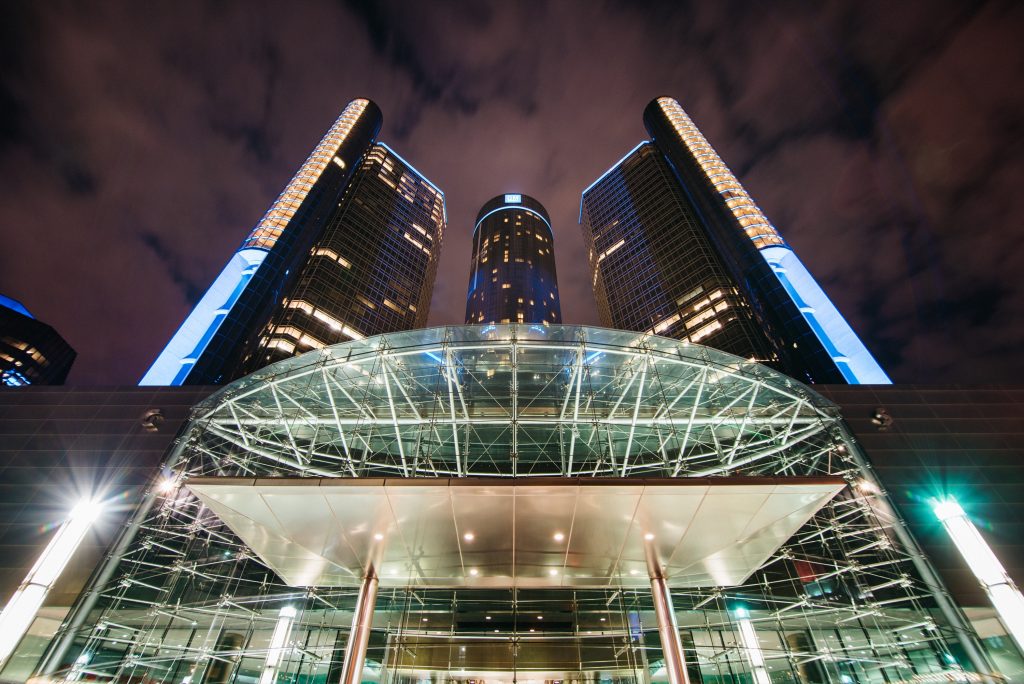 Moreover, the taxi game doesn't seem to jive with GM's own mobility initiatives, namely Maven and whatever the automaker's rumored e-bike service ends up being called (potentially Maven Verity or MELD). GM seems to be in full favor of vehicle sharing… and not so much into traditional taxi services – though we don't see why it can't supply cars for both.
Ultimately, the decision of whether or not to enter the taxi cab segment is one that GM's upper management would have to examine, though we must wonder if the opportunity had crossed their minds.
Seeing how GM already produces taxis for other markets, what are your thoughts on GM entering the taxi fleet market in full force in North America – its biggest and most profitable market? Take our poll and sound off in the comments below.
Sweepstakes Of The Month: Win a Corvette Z06 and 2024 Silverado. Details here.
We are currently looking for experienced automotive journalists and editors to join our team. Make $60k-$80k per year doing what you love. We are also looking for an experienced web developer.
See details here
.