We Have Some Beef With This 2018 Buick Regal GS Review
30
In a recent review of the 2018 Buick Regal GS, Brian Harper of Driving stated that the sporty model feels underpowered and overweight. We thoroughly enjoyed our time driving the Regal GS, and felt compelled to chime in on the dialogue, if for nothing else than to do some fact-checking. What we found is that actual numbers tell a very different story than that of the review.
The Weight Myth
One of the review's biggest critiques of the new Buick Regal GS is its weight. Harper refers to it as "SUV heavy". We did some digging, and found that it tips the scales roughly in the middle of its competitive set (see the chart below).
Harper adds that the Regal GS goes, but "it doesn't go with that verve that you would like a good, sporty four-door to achieve." That's where we bring out the power-to-weight ratio comparison – a more telling metric of how a vehicle would perform in the real world.
After doing some number crunching, we have discovered that the Regal GS – which is powered by the 3.6L V6 LGX engine making 310 horsepower – has one of the best power-to-weight ratios in its class. In fact, the Regal GS has a better power-to-weight ratio than the Audi A5 Sportback, BMW 330i GT and BMW 340i GT, Kia Stinger 2.0T, and the Acura TLX.
Let's take a closer look at the Audi: it's about 100 pounds lighter than the Regal, but it also has 60 less horsepower to work with from its 2.0-liter four-cylinder engine, which makes 252 horses and 273 pound-feet of torque. The result is that the Audi has a lower (worse) power-to-weight ratio than the Buick. And that's not to mention the fact that the starting price of the A5 Sportback is $3,575 higher than that of the very well-equipped (if not loaded) Regal GS.
| Vehicle | Curb Weight (Pounds) | Peak Power (hp) | Power-To-Weight Ratio |
| --- | --- | --- | --- |
| 2018 Buick Regal GS: | 3,796 | 310 | 0.081 |
| 2018 Audi A5 Sportback: | 3,704 | 252 | 0.068 |
| 2018 Audi S5 Sportback: | 3,924 | 354 | 0.090 |
| 2018 BMW 330i GT: | 3,648 | 248 | 0.067 |
| 2018 BMW 340i GT: | 4,012 | 320 | 0.079 |
| 2018 Kia Stinger 2.0T: | 3,611 | 255 | 0.070 |
| 2018 Kia Stinger 3.3TT: | 3,829 | 365 | 0.095 |
| 2018 Lexus IS 350 F-Sport: | 3,595 | 311 | 0.086 |
| 2018 Acura TLX A-Spec: | 3,804 | 290 | 0.076 |
All told, the Regal GS isn't all that much heavier than its rivals, it doesn't lag behind on the power ratings, and it certainly enjoys a much more favorable power-to-weight ratio than one would conclude by watching the review. In fact, the Regal GS has a better power-to-weight ratio than the lauded BMW 340i GT, which we imagine is one of the vehicles Harper is referring to when referencing "some really good German cars".
It's also not mentioned that the 2018 Buick Regal GS is also a full size class larger than most of the other vehicles mentioned in the comparison, especially the ones from BMW, Audi, and Lexus.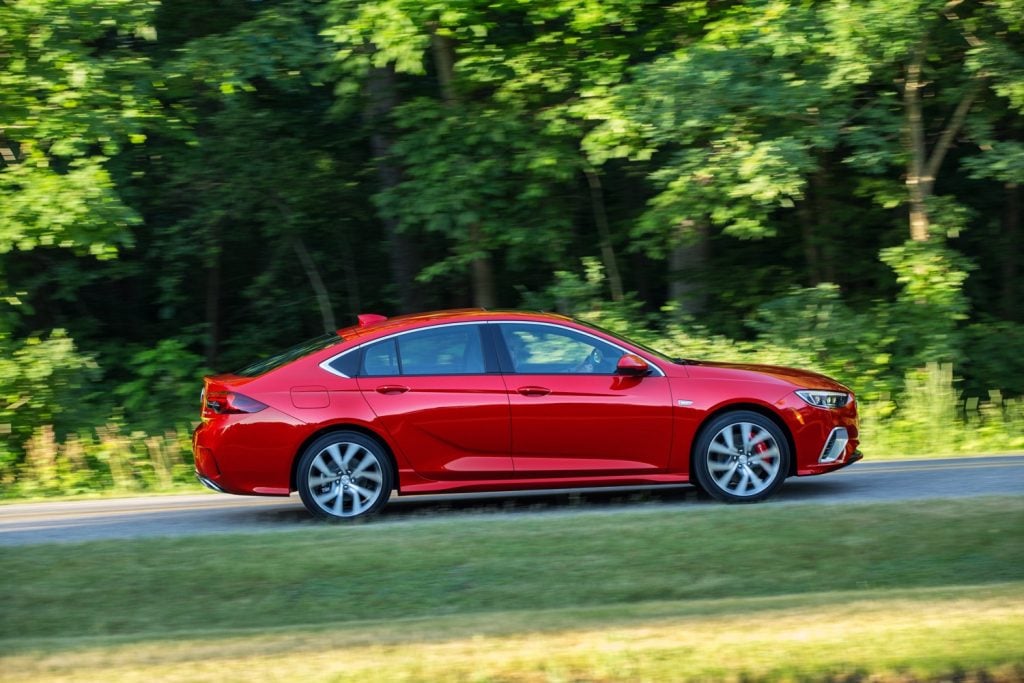 That said, "on paper" metrics such as engine output, curb weight, and power-to-weight ratios certainly don't tell the whole story, especially the one about how one feels when behind the wheel. Even so, we don't think the Regal GS is as bad as the review suggests.
"Merely Pretty Good"
Harper's criticism of the Buick Regal GS boils down to this: the car "could have been so much better; instead it's merely pretty good".
And that's a statement with which we ultimately can't agree. That line of thinking ultimately misses the point of what the Regal GS aims to accomplish. The car is a play to make a solid premium-level vehicle that's also fun to drive… not to make an outright performance car. So even if it's not as good as some luxury vehicles, that's ok – because the Buick is significantly less expensive while offering so much more. If we were talking about a Cadillac, then this would be a different narrative.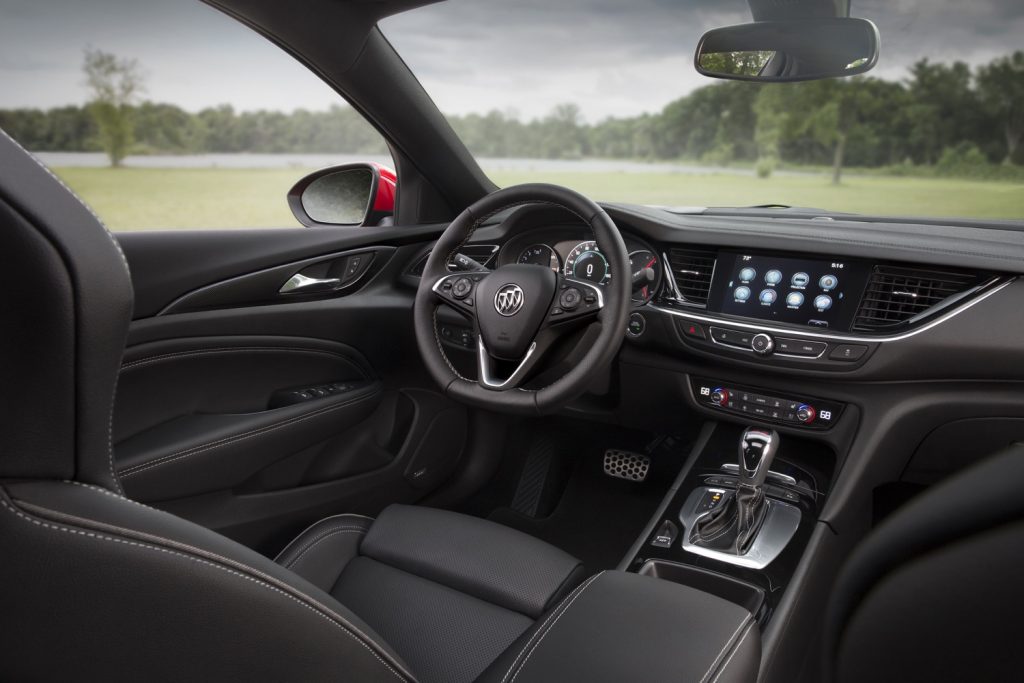 Go ahead and hit play to see the review for yourself and tell us what your take is on the review.
2018 Buick Regal GS Photo Gallery
Sweepstakes Of The Month: Win a Corvette Z06 and 2024 Silverado. Details here.
We are currently looking for experienced automotive journalists and editors to join our team. Make $60k-$80k per year doing what you love. We are also looking for an experienced web developer.
See details here
.