5 Updates We'd Like To See From The Next Chevrolet Camaro
41
No, we're not going to talk about the exterior design of the 2019 Chevrolet Camaro here. That topic has been discussed ad nauseam. We instead put our energy into more analytical aspects of the car that we would like to see from the Camaro in the future. You could say these suggestions expand off our previous article titled "How To Fix The Chevrolet Camaro" – and the aim is to increase the appeal of the car to a broader market, while attempting to maintain core values that the Camaro represents. We find these core values to include accessible muscle car performance and a curb appeal that radiates Americana.
1. Liftback Design
This suggestion is far less revolutionary than it appears. After all, multiple generations of the Chevrolet Camaro offered the functionality of a lift back, blending the line between a coupe and a more pedestrian hatchback. And even during the official drive event for the Camaro Turbo 1LE, the officials from Chevrolet repeatedly suggested that they hope to poach customers from the hot hatch market. The cold reality is that the sixth-generation Camaro offers a sliver of the functionality that interests hot hatch customers. A lift back could change this.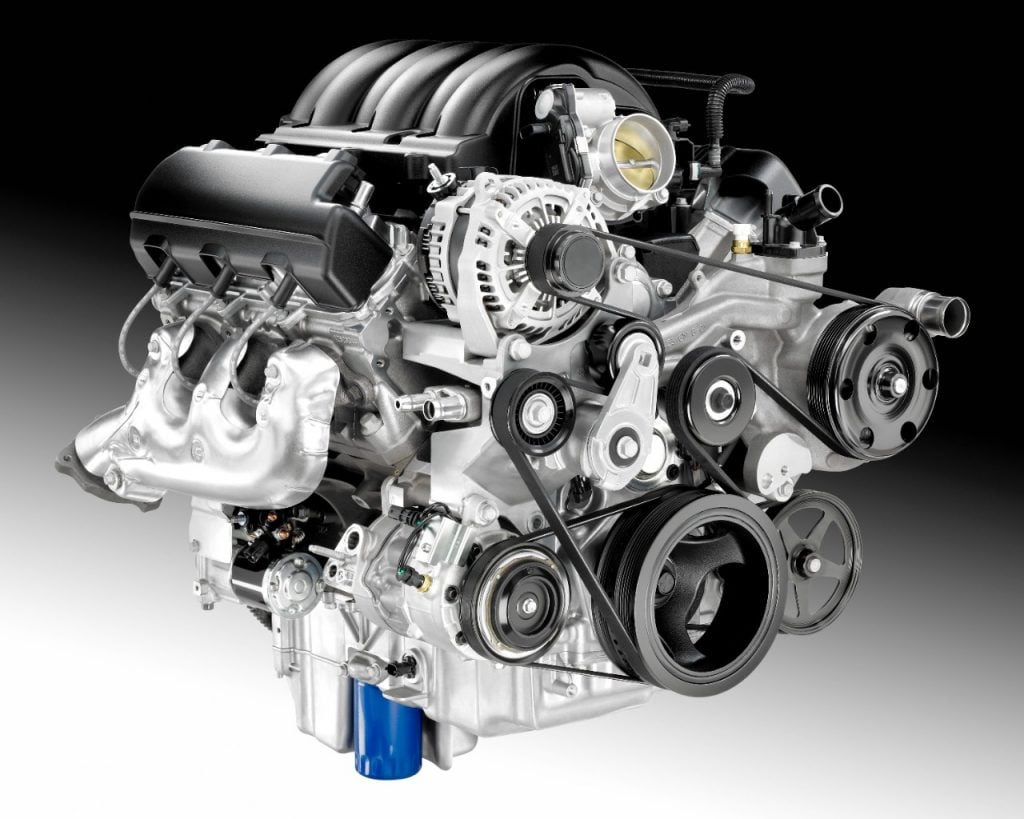 2. Small Block The Entire Engine Lineup
Picture these Chevrolet Camaro engine options if you will: 4.3L V6, 5.3L V8, 6.2L V8, supercharged 6.2L V8. We personally think that the 4.3L LV3 is a highly underutilized engine, especially for its power. With 285 hp and 305 lb-ft of torque coming from this naturally aspirated Small Block V6 engine, it has a lot of punch off the line, and is minimally complex. Moreover, we think these baseline numbers could be improved in a Camaro application, as it's likely not outside of GM's ability to integrate some LT1 internals into the LV3.  Such a move would create a highly unique cam in block V6 engine with performance intentions. From there, a more affordable V8 engine offering would make sense, a la Dodge and its two Hemi V8 engine offerings in either the Charger or Challenger muscle cars. Considering the market share growth Dodge has seen in the segment, this idea is worth more than just a look. Of course, a 6.2L LT1 V8 reserved for the Camaro SS and supercharged LT4 V8 for the Camaro ZL1 need neither an explanation nor introduction.
So, why a pushrod V6 instead of a turbo four or a more conventional DOHC V6 like the LGX we see today? Idealistically, it would be to tie in a consistent muscle car vibe across the lineup. And, pragmatically, keeping all of the engines offerings in the same family could reduce complexities on the engineering, development, and manufacturing side of things. Sharing an engine family with GM's trucks could translate to improved economies of scale in this case. Will the Eco Police like it very much? With a mild hybrid system, they just might.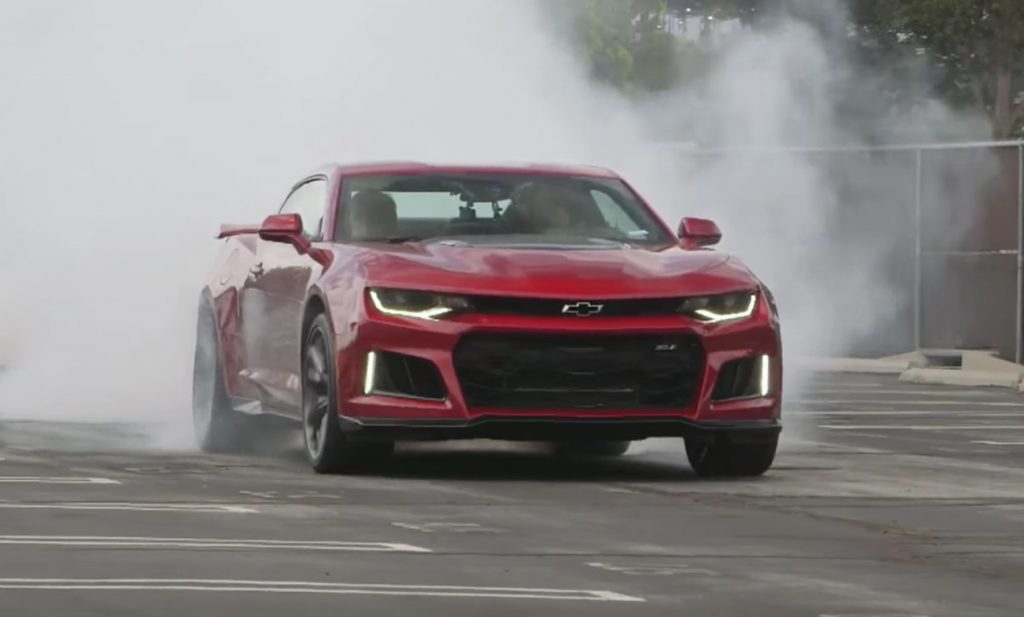 3. All Wheel Drive
We're not implying that the orthodoxy of rear wheel drive needs to disappear. It's a foundational identity of the Camaro to be rear-wheel-drive. But again, Dodge, which has made large strides in this shrinking yet highly competitive segment, offers an all-wheel-drive Challenger GT, and it helps broaden the appeal of the vehicle. When that announcement was made, nobody seemed to be too up in arms about it. An AWD Camaro liftback would be a bulletproof product offering, if you ask us.

4. A Better Interior
It's not just that the Camaro cabin is tight on practical space. It just doesn't turn us on. Oddly placed AC vents and ambient lighting aside, the interior can feel sterile, and feels like it could have been designed by any other brand, in any other part of the world. Especially compared to the Ford Mustang, with its retrolicious instrument panel, metallic toggle switches, and unique badge work that all shouts "America," despite being sold globally.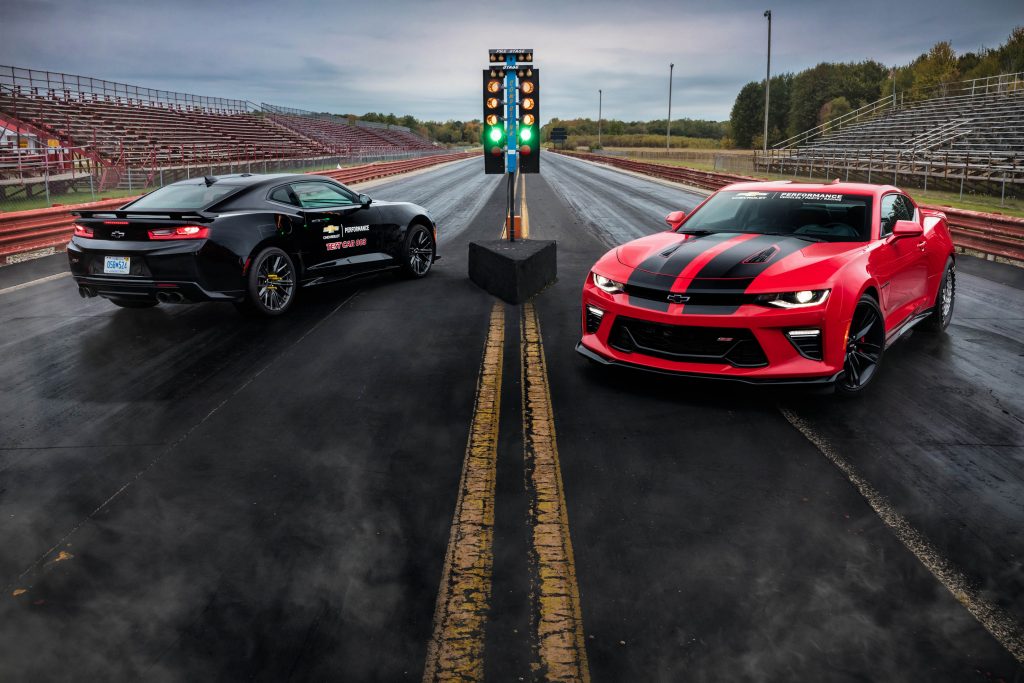 5. A Blend Of ZL1 And COPO
The lottery drawings and extremely limited annual production run of 69 units per year arguably make the COPO Camaro the most treasured and sought after Camaro of either the fifth generation or the sixth-generation. But the extremely narrow availability does ultimately leave a bunch of potential customers with their money left out in the cold. What if there was a way to appease this? A type of straight-line oriented monster that didn't have a production cap of the COPO, and was also road legal unlike the COPO. And compared to the Camaro ZL1, would have more focus on drag racing, and perhaps more power, too. We'll say it again: the Camaro needs a Dodge Demon rival.
All of this is to say that the Chevrolet Camaro is a vehicle near and dear to our hearts, and we'd love to see the needle move in the other direction when it comes to sales. Take it or leave it, these our thoughts. Lets us know what you think in the comments below, or if there's something you feel that we missed that we should add.
2019 Chevrolet Camaro Photo Gallery
Sweepstakes Of The Month: Win a Corvette Z06 and 2024 Silverado. Details here.
We are currently looking for experienced automotive journalists and editors to join our team. Make $60k-$80k per year doing what you love. We are also looking for an experienced web developer.
See details here
.