5 Reasons To Buy The Chevy Colorado, And 5 Reasons Not To
89
A Chevy Colorado is on our shortlist of vehicles we would love to have in our garage. And because of this, we've spent no shortage of time critiquing and researching reasons why others should own one. At the same time, we have reasons why someone may want to pass it up. Of course, not all reasons are created equal, and priorities are different based on the consumer.
So without further ado, here are our five reasons to buy and not to buy Chevy's midsize pickup truck.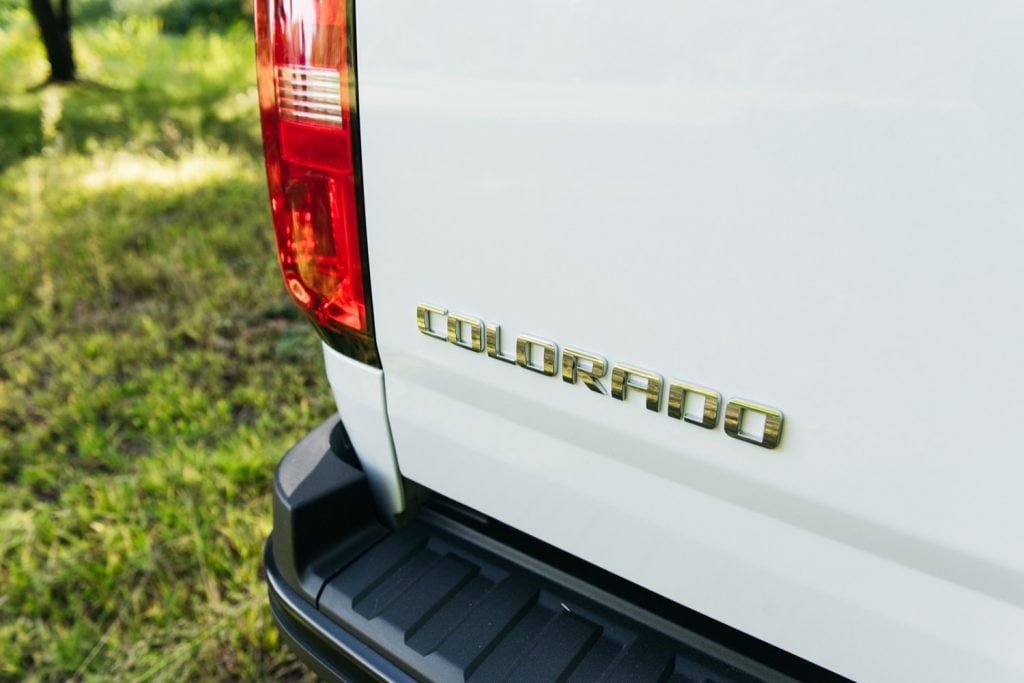 5 Reasons To Buy A Chevrolet Colorado
1. That Size
A primary reason why Chevrolet decided to re-introduce a pickup truck below the Silverado was because some buyers simply do not want a large truck like the full-size Silverado. So when GM discontinued the original Colorado, buyers didn't go to the Silverado, but instead retreated to crossover SUVs or switched to midsize trucks from competitive makes like the Toyota Tacoma and Nissan Frontier – the latter of which has been riding on the same bones since 2004. Midsize buyers would rather comfortably live with a fossilized crocodile of a pickup truck that fits their desired proportions than to renovate their car port for a full size truck, because the midsizers like the Chevy Colorado are easier to live with.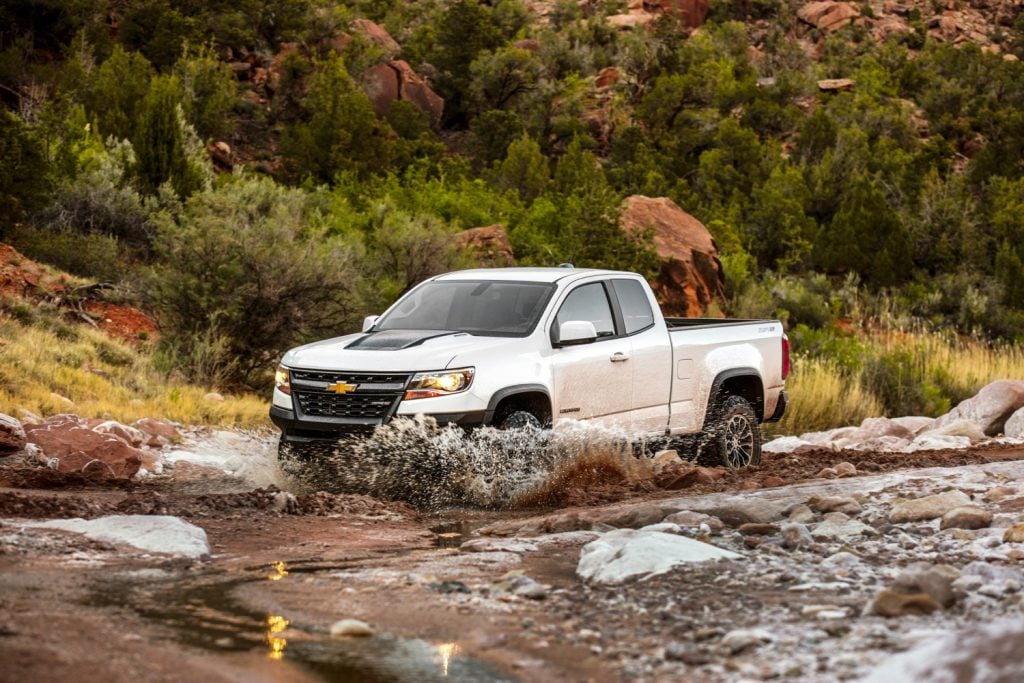 2. Colorado ZR2
The Chevy Colorado ZR2 is special. It possesses a combination of on-road manners and off-road capabilities well ahead of the befallen Hummer products like the H3 and H3T, while featuring a suite of modern – almost too modern – interior tech. The Multimatic dynamic spool valve (DSSV) dampers on the Colorado ZR2 feel like they're from 2028, and seem to be less expensive to replace than originally thought. The ZR2 is the crown jewel of the Colorado lineup. In fact, it may just be the crown jewel of the entire Chevrolet truck lineup.
3. Strong Aftermarket Support
The 2017 SEMA Show in Las Vegas came out with strong support for the Chevrolet Colorado – anchored by the Colorado ZR2 AEV Concept – and we expect the 2018 SEMA Show to take Chevrolet Colorado support even further. Look for multiple new accessory product debuts come November.
4. Special Editions
One doesn't have to simply live with just any Chevrolet Colorado. The Colorado Dusk and Colorado Midnight editions add a theme of darkness to the truck, while the upcoming Colorado ZR2 Bison elevates off-road prowess to uncharted levels, thanks to tight collaboration with American Expedition Vehicles (AEV). Who knows what will follow?
5. That Midsize Diesel Life
The 2.8L Duramax diesel engine offered in the Chevy Colorado remains the standalone diesel offering in the segment. When buyers select this engine option instead of the 3.6L LGX V6 engine primarily used for passenger car applications, it unlocks the highest towing capacity (7,000 pounds) and fuel economy ratings of 20 mpg city and 28 mpg highway. With 369 pound-feet of torque on tap, the baby Duramax has a stout measure of thrusting force, though we would like to see the 181 horsepower rating bumped up a bit for improved highway and passing maneuvers.
5 Reasons Not To Buy A Chevy Colorado
1. The Engines
As hinted above, the 2.8L diesel needs to be better. The aftermarket is always an option, but it's nice to have the assurance of a non-voided warranty. The base 2.5L I4 LCV is mediocre, while 3.6L V6 never seemed to make sense in this truck, either. The Small Block-based 4.3L V6 LV3 with 305 hp and 348 pound-feet of torque would have given us everything we were looking for. Perhaps Chevrolet will figure a way to either offer the the 4.3L V6 or the new 2.7L turbo four – which makes essentially the same specs as the pushrod six – for the Colorado in the coming model years.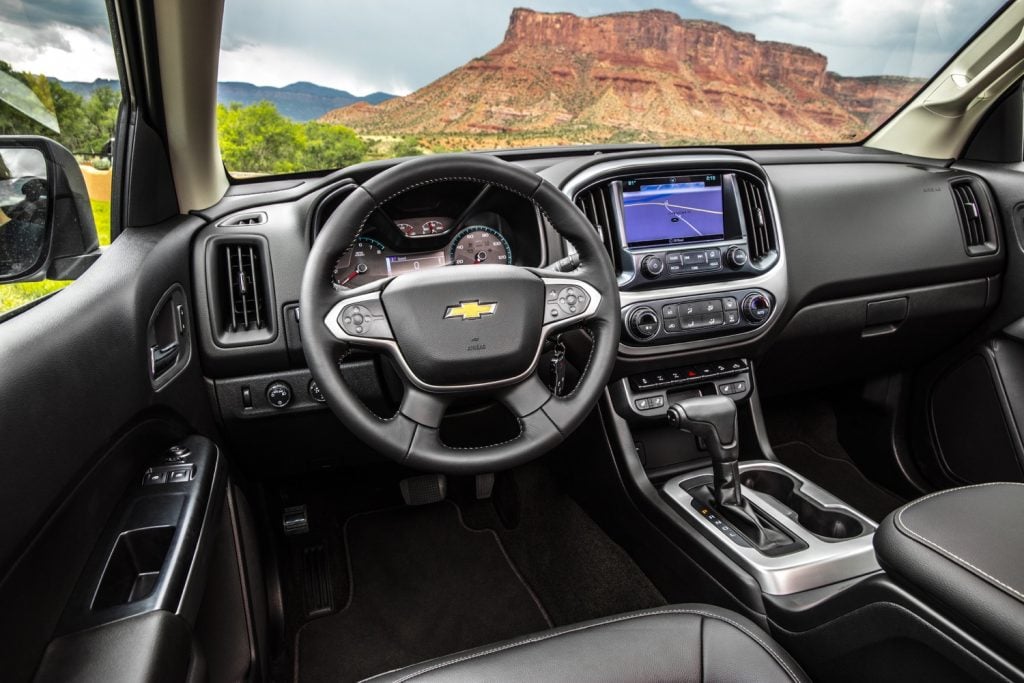 2. It's Still Pretty Big
A Colorado Crew Cab with a Long Box is nearly 19 feet long. It's as long as a Silverado Regular Cab with a long box, and just a few inches shorter than a Silverado Double Cab. And compared to the 205-inch (17-foot) first-generation Colorado, the current model has gone well beyond pushing boundaries for what can actually be interpreted as mid-size. Thing is, though, that the full sizers just keep getting more and more gargantuan, which keeps everything in perspective. Still, there's little doubt that there's room for a Chevy truck beneath the Colorado.
3. It's Still Pretty Expensive
The Chevrolet Colorado starts at just over $21,000, which is a great starting price point. However, the V6 is a $1,335 upgrade, the diesel is nearly $5,000, and an LT trim without any options is basically $30,000. A ZR2 costs more than a 455-horsepower Camaro SS. True, they may be expensive, but they are stacked with content, and a truck is always handier than a sports car. But there seems to be no more honest trucks these days.
4. Waiting For A Refresh
While all of Chevy's focus seems to be on properly launching 2019 Silverado 1500 right now, we can easily envision the momentum shifting back to the Colorado in the next year or two, once it gets a refresh that we expect for the 2020 model year (more on 2020 Colorado). We're not sure what changes await the Chevrolet Colorado, but we can make plenty of educated predictions, including new engines, an update to the exterior, interior and equipment level structure. Currently, the world awaits the 2019 Colorado ZR2 Bison.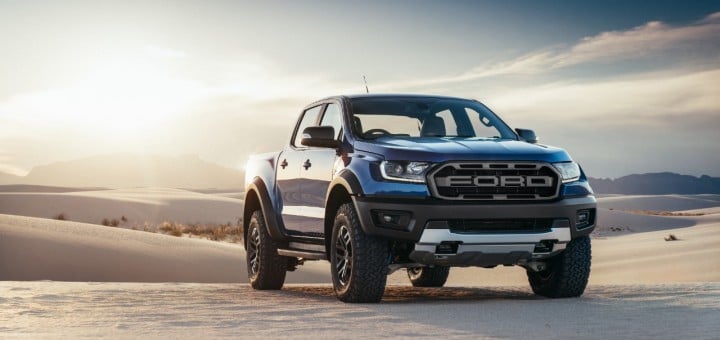 5. The Ford Ranger
Chevy's cross-town rival, Ford, is arriving late to the party, but it seems to have a strong rival with the 2019 Ranger pickup. New for the North American Market, it will launch with a standalone 2.3L EcoBoost engine with 270 horsepower and 310 pound-feet of torque. So, there will be no diesel offering (at least not initially), but that engine – shared with the Ford Mustang – has more horsepower than the Colorado Duramax, and 35 pound-feet more torque than a Colorado V6, while also being able to tow a class-leading 7,500 pounds.
Can you think of any more reasons why or why not one should take home a Chevy Colorado? Let us know in the comments.
2018 Chevrolet Colorado Photo Gallery
Sweepstakes Of The Month: Win a Corvette Z06 and 2024 Silverado. Details here.
We are currently looking for experienced automotive journalists and editors to join our team. Make $60k-$80k per year doing what you love. We are also looking for an experienced web developer.
See details here
.