10 General Motors Marketing Blunders And Winners
22
Being that General Motors is now 110 years old, we'd love to pour over old ads, and research for months over countless advertisements and various marketing efforts to see what it takes to sell a car. It would make for a legendary book, but today we're only looking at the major highlights, and lowlights, from the past 30 years. Have a look:
Chevrolet Volt Song And Dance
"E for Electricity, V for 'Vehiclurarity' (sp?) – that's not a word but it's okay, the Volt will change the world some day."
Never, ever forget this 2009 Los Angeles Auto Show spectacle. Most of us (even Chevy Volt owners) can look back at this move with a laugh. Admittedly, it's a catchy song, and we're not ashamed to know the lyrics. But none of this joy comes from the right reasons. And if you think think that was the only time Chevy commissioned an ill-advised song and dance, well…
Chevrolet Cavalier Dance
21 years before the Chevy Volt dance was another General Motors marketing spectacle during the 1988 Chicago Auto Show. This time, for the Chevrolet Cavalier. Performing were The Chevy Footlockers – which were clad in a pseudo Chippendale garb with sleeveless shirts and bowties. And because it was the 1980's – mullets and mustaches abound. There was no logical connection between the stage show and the car that they were representing. Or even the shoe store of the same name as the dance team.
'Let's Go There'
Just a single word off from Toyota's longstanding "Let's Go Places" mantra, the Holden marketing slogan that emerged in 2015 has been criticized as unoriginal and vapid by the media and the public alike, offering little to no representation of what Holden has stood for. Moreover, the slogan echoes a theme within Australia's floundering vehicle brand, which has been in disarray since ceasing manufacturing operations in the country a year ago. Even bigger a sting is a child's rendering of the "next generation Holden Commodore" in the ad, which depicts a wildly designed supercar with scissor doors. A wild departure from what Aussies actually got.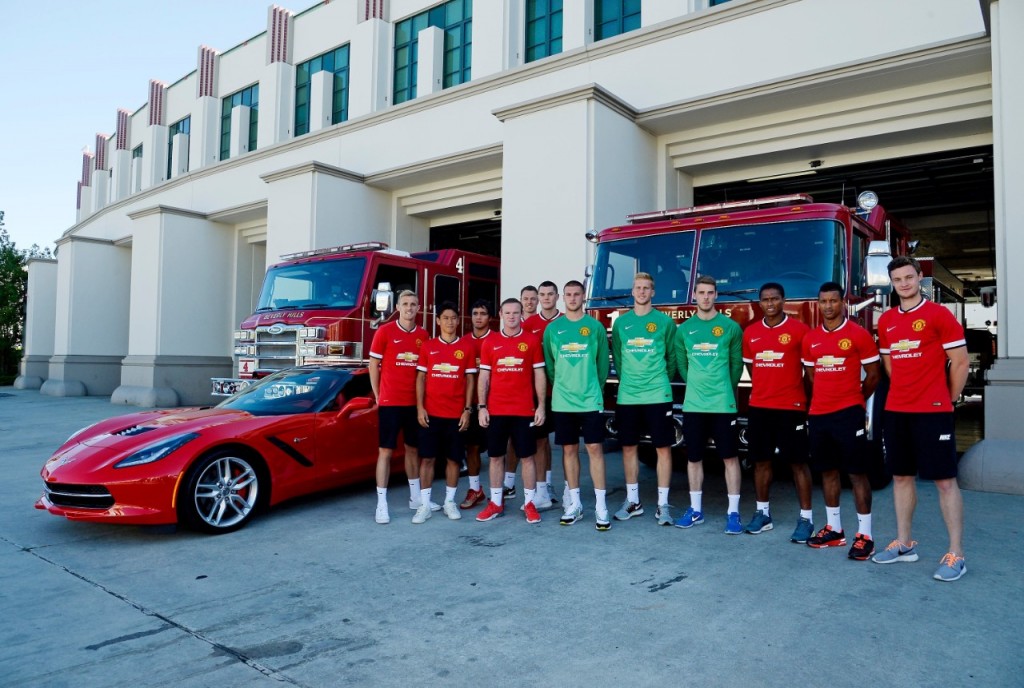 Manchester United
In 2012, Chevrolet unexpectedly announced a blockbuster $559 million jersey sponsorship deal with legendary British soccer team Manchester United, one of the biggest deals in the history of the sport, and is scheduled to run until 2021. But it seemed that then-General Motors marketing chief Joel Ewanick wasn't told of the company's plans to evaporate Chevrolet's presence out of Europe that would be announced a year later. Or perhaps he did, and still found it right to sign over $550 million for a soccer jersey, leaving everybody to rationalize the deal based on Chinese-market Manchester United fans, because the high-budget decision is what's believed to have ultimately got him fired. His dismissal has left General Motors marketing without a czar ever since.
Not Having a CMO
It can be strongly debated as to whether or not General Motors marketing actually needs a CMO. Each brand enjoy their own vice presidents of marketing, who seem to independently steer the branding directions of their respective labels – which can be a positive thing. And when a CMO is capable of carrying out infamous decisions such as the one outlined above, why bother paying somebody for the job? Well, a good CMO could either support or balance out the decision making of the brand VPs, and thus galvanize a proposed marketing strategy, or flatly delete one before it's too late. Some pundits have argued that GM's current executive team fundamentally do not believe in the power of creative marketing and advertising, and have instead emphasized headline-making moves such as autonomous vehicle development and other hip offerings such as Maven car sharing to boost brand cachet. As a result, General Motors marketing efforts have become what the focus group data tells them to do, or some overreaching effort that demonstrates little to no fundamental understanding of a brand. Because creativity is not quantifiable, and thus deemed either too risky or unnecessary by the bean counters.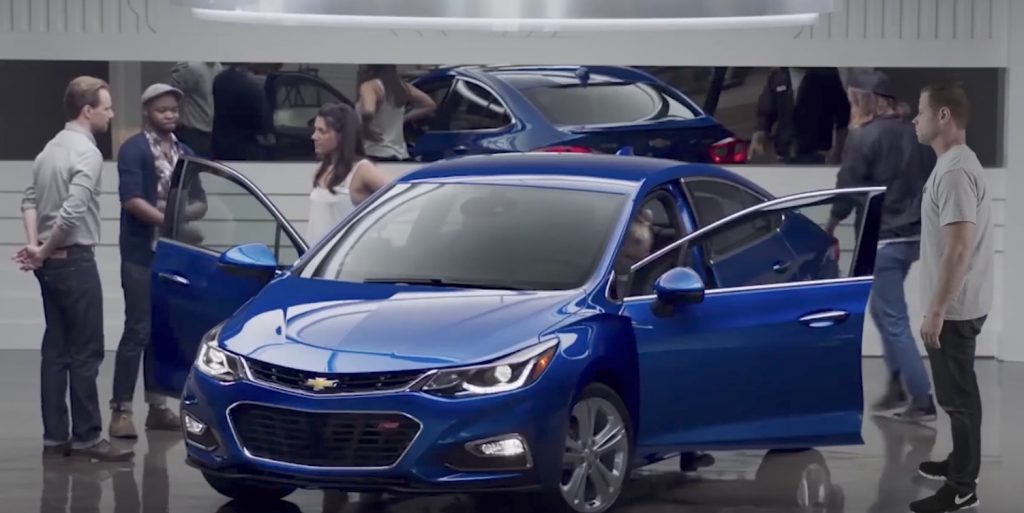 All of that said, General Motors marketing has just as many bright spots. Here are five of them:
'That's A Buick'
Young people. Various vehicle body styles. Families. Pets. The feeling of surprise. Matt & Kim. "That's a Buick" seems to have worked with strong effect in attracting new, younger buyers into the fold. "That's A Buick!" (also interpreted "That's A Buick?") has steadily delivered on a consistent theme of light-hearted advertisements that have slowly massaged unfamiliar consumers into realizing that it's no longer a brand that only offers fluffy three-box sedans with fake portholes over the front fenders. For this, we give it a salute.
'Professional Grade'
Even more effective than the Buick marketing efforts have been from GMC, and it shows what steady, unchanged, and confident marketing can do for building a brand. We'd even make the case that GMC has the best marketing out of every General Motors vehicle. "Like A Pro" is well done, too. And at every presentation, marketing is always a focal point, and the GMC team has it down to a molecular science. How else can people be convinced to exchange over $70,000 for a topped-out 2019 Sierra Denali?
Transformers Movies
Say what you will about the quality of the movie franchise, the 2007 blockbuster film did more to get kids into cars than virtually any General Motors marketing effort before or since. Bumblebee, originally a VW Bug, is synonymous with the Chevrolet Camaro now for millions of kids growing up 10 years ago. Another Chevy became a poster car. Too bad the movies kept getting worse, but that's not GM's fault.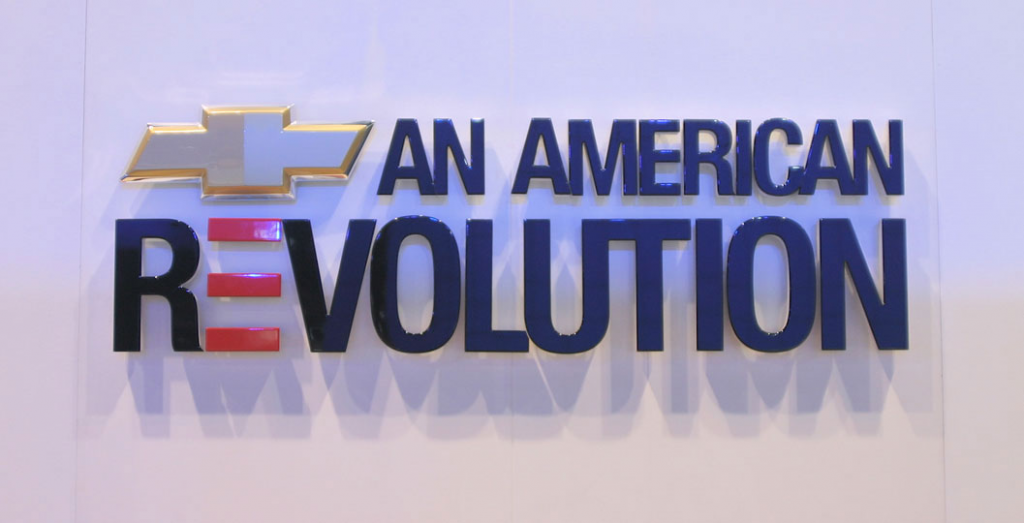 'An American Revolution'
This was simply a great slogan. Probably the best from Chevrolet over the past 30 years.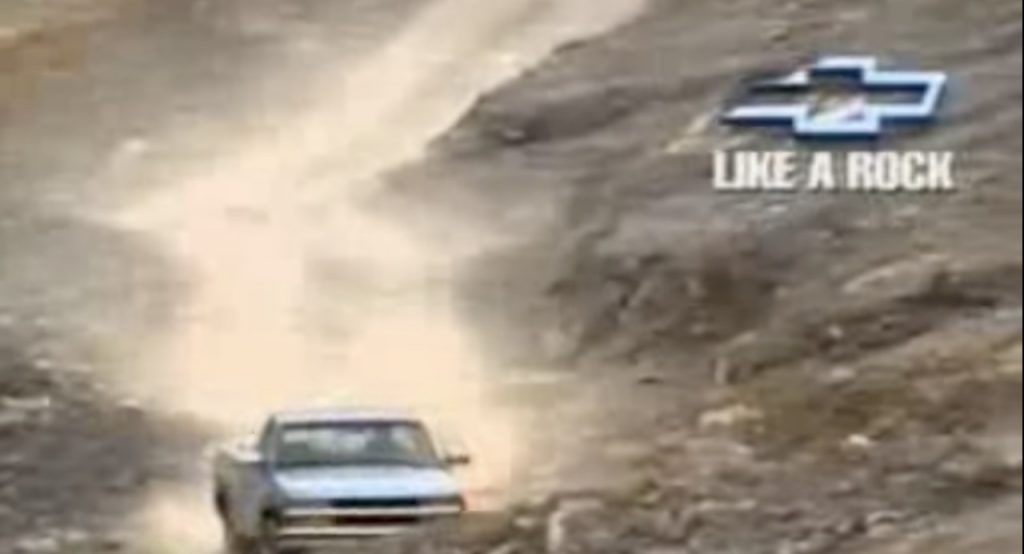 'Like A Rock'
Bob Seger! Chevrolet seems to be re-capturing a bit of this old magic with the theme of Truck Legends, but nothing replaces the original. The ads were always full of feeling and the imagery made field work seem romantic and full of drama – far away from a condescending Dennis Leary voice, and a campaign that was never lampooned, unlike Real People, Not Actors.
Let us know your thoughts in the comment section below, and whether or not we may have missed something.
Sweepstakes Of The Month: Win a Corvette Z06 and 2024 Silverado. Details here.
We are currently looking for experienced automotive journalists and editors to join our team. Make $60k-$80k per year doing what you love. We are also looking for an experienced web developer.
See details here
.