Chevy C10 Popularity Growing Rapidly In The Aftermarket
9
Those keeping a close an eye on the classic vehicle market may have noticed increased interest levels in the beloved Chevy C10 pickup. Chevy itself may have single-handedly boosted enthusiasm on the legendary truck by introducing that gorgeous C10 Centennial restoration for last year's Chevy Truck centennial celebration and SEMA show. To find out just how significant the trend really is, we sat down for an interview with JEGS, a distributor of Chevy crate engines and aftermarket parts, including those for the C10.
We spoke with Zach Carrico, a long-time JEGS team member who has played an essential role in developing the details behind the JEGS and C10 love story. Over the past few years, Carrico has worked for JEGS in multiple areas, including advertising, build the catalog, and a senior technical content advisor for the Jegs.com website.
JEGS has been keeping a close eye on the Chevy C10 market and its impact on C10 component sales. Popular parts for the C10, such as suspensions and body panels are in high demand, with sales up 400-700 percent – depending on the part – in just the past year. In fact, the online distributor told us that the popularity of 1960 to 1972 Chevy C10 models is now rivaling classic pony cars like the Mustang and Camaro from a part sales standpoint.
Here are the highlights of our conversation.
GM Authority: We know there was a spike in demand for Chevy C10 parts in just the past year, but when was this C10 love affair first recognized?
Zach Carrico: It's been happening for a couple years. There're C10-centric podcasts, TV shows, and so on. The market is growing. C10 platform – they built hundreds of thousands. On the other hand, Mustangs, Camaros, and Darts are harder to find, making them more expensive. The industry picked up on this availability. The restoration parts are coming back. You can build a second-gen C10 from the frame up, including glass, body panels, every part you need. You can essentially build a '70 model truck brand new with aftermarket parts.
GM Authority: Say someone wants to take an old clapped-out C10 and turn it into a fun toy, and perhaps run it at the ¼ mile while retaining street-drivability. But they also want it do be a budget build—what would you recommend?
ZC: Motor and tranny, you start there. Then get a good driveshaft and a rear end. Everybody wants their car to do everything, but you've got to focus on what you want it to do the best. If you want to drive it to the track, you won't rotate the earth, but you can be respected. Not too hard to do, as it's a relatively light platform with RWD and a V8. It wouldn't be too hard.
When a customer approaches me with this question I ask them what's most important – driving cross-country? Simply looking good? Something else?
GM Authority: The orange Chevy C10 you guys shared with us is absolutely gorgeous. Which is the most impressive C10 you've seen, whether it be a race truck or a show truck?
ZC: That orange C10 belongs to my wife. She bought it a couple weeks ago at a show. I had a '69 step side myself. My dad and I painted and lowered it, and I loved it. One day a guy came to me with 100-dollar bills and kept piling em up 'til I eventually agreed to sell it.
Which one is best? I don't know, I've seen so many. A hot rod shop from Cali, Pacific Coast Hotrod [PCH Rods], has built some impressive trucks, including one with an all tube-chassis. I'd say that's one of the best ones I've seen. It had an LS swap with a 6-speed manual, and they competed in autocross events with it.
GM Authority: Does JEGS have any plans to build a Chevy C10 of its own for business purposes? Perhaps to display at car shows, take to other events, and so on?
ZC: We've talked about it. We just did a Week to Wicked with Super Chevy and built a Monte Carlo. Maybe we'll do it if we can find a worthy candidate, but we don't have any immediate or concrete plans.
This year, we are sponsoring a SEMA build for the first time ever. Darin Smith at DWS Classics is building a '64 C10. It'll have a crate engine with Hillbourn FI (fuel injection), a Holley EFI, distributor, and a whole lot more. Darin was there last year with another C10 and we were extremely impressed by his work.
GM Authority: We've heard rumors that JEGS had to purchase a dealership in order to sell Chevy crate engines and parts. Is this true?
ZC: No, it's not, but we do have an affiliation with a dealership.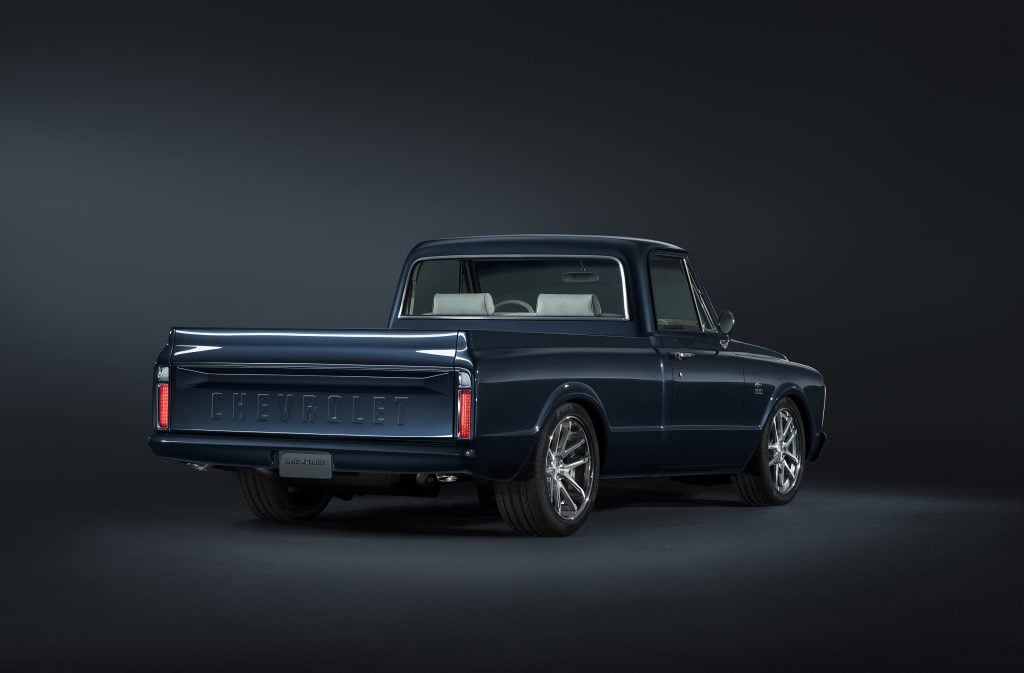 In addition to the information we gathered from our chat with Zach, we were also provided with the following data from JEGS which shows the specific sales increases brought on by the heightened popularity of the Chevy C10 over the past year:
OER Bumpers – 400 percent increase
Hedman – 250 percent increase
Bell Tech – 500 percent increase
Key Parts and Golden Star – sales have more than doubled
Flowmaster Exhaust Kits – sales have tripled
All American Billet and QA1 and Champion Cooling – items are selling that have not been as popular in the past
That's all for now. Enjoy the gallery below, and be sure to check back in for more Chevy C10 news here at GM Authority.
Sweepstakes Of The Month: Win a Corvette Z06 and 2024 Silverado. Details here.
We are currently looking for experienced automotive journalists and editors to join our team. Make $60k-$80k per year doing what you love. We are also looking for an experienced web developer.
See details here
.