Refreshed 2019 Malibu Gets A CVT: Feature Spotlight
37
As you may have heard, the 2019 Malibu receives a mid-cycle refresh that delivers updates to exterior, interior, technology and powertrain. The updates to the powertrain comes in one form – the replacement of the conventional 6-speed automatic transmission with a continuously variable transmission (CVT).
The Lineup
All 2019 Malibu models with the base 1.5L LFV four-cylinder turbo engine swap the outgoing 6-speed auto for the CVT. That means that all models get the continuously variable unit, including the L, LS, LT and the new Malibu RS. Curiously, the CVT has a final drive ratio of 5.10.
The only exceptions to the Malibu Hybrid, which continues with its automatic two-motor drive unit, and the range-topping Malibu Premier, which continues to mate its standard 2.0L LTG four-cylinder turbo engine with the new GM 9-speed automatic transmission.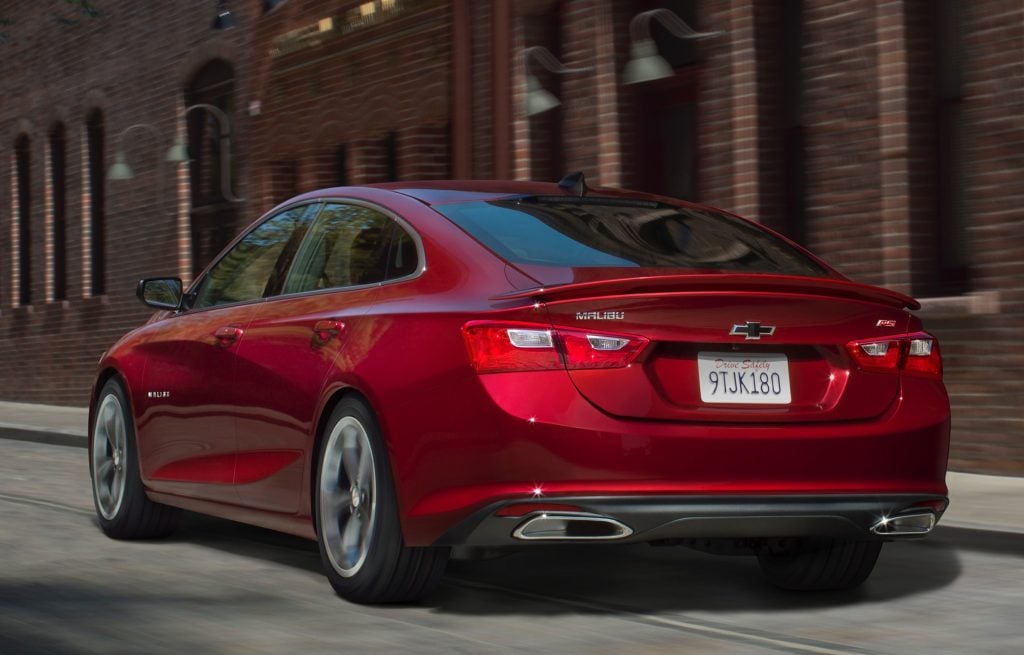 How It Works
A continuously variable transmission (CVT), also known as a stepless transmisison, single-speed transmission or pulley transmission, is a kind of automatic transmission that can seamlessly change through a continuous (and theoretically-unlimited) range of effective gear ratios. This is notably different from other mechanical transmissions, which offer a fixed and limited number of gear ratios. The biggest draw of a CVT from an engineering standpoint is that, when set up correctly, it may allow the input shaft to maintain a constant angular velocity even as the output speed varies.
Whereas a conventional automatic transmission utilizes a series of gears to send the engine's power to the wheels, a CVT has no gears whatsoever. Instead, it uses two variable-width pulleys connected by a belt. One of the two pulleys connects to the engine (called the input pulley), while the other (the output pulley) sends power to the wheels. The width of the pulleys changes according to how much power is required, with one pulley getting larger while the other getting smaller. This ongoing adjustment in sizes puts the "continuously variable" into Continuously Variable Transmission. In theory, this constant adjusting enables a CVT to deliver strong and seamless acceleration at lower vehicle speeds, while enabling the engine to operate with more efficiency at higher speeds. There is another, less common CVT design that uses a series of discs and rollers, but we won't get into that here – since that's not what's being used in the 2019 Malibu.
For a better understanding of how continuously variable transmissions operate, we recommend watching the video below, which goes over the innards of a CVT unit while also explaining how the two pulleys inside allow for continuously variable ratios.
CVT Pros And Cons
There are various advantages as well as a few drawbacks to CVTs.
CVT Pros:
Extracting maximum power out of a small engine for quicker and more responsive acceleration
Delivering seamless acceleration without gear shift interruptions
Eliminating abrupt downshifting when additional power is needed, such as for passing or climbing hills
Operating smoothly when climbing hills and avoiding the "gear hunting" effect in conventional automatic transmissions
Improving a vehicle's power efficiency and fuel economy due to being lighter than a conventional automatic transmission
CVT Cons:
Giving some drivers an unnerving feeling due to the sensation of a continuous acceleration with no upshift points (addressed in some CVTs)
Increasing a vehicle's NVH (Noise, Vibration, Harshness) levels since a CVT forces the engine to run at high RPM as it gets up to speed
Having a rather unpleasant feel/driving experience described as "rubbery and disconnected"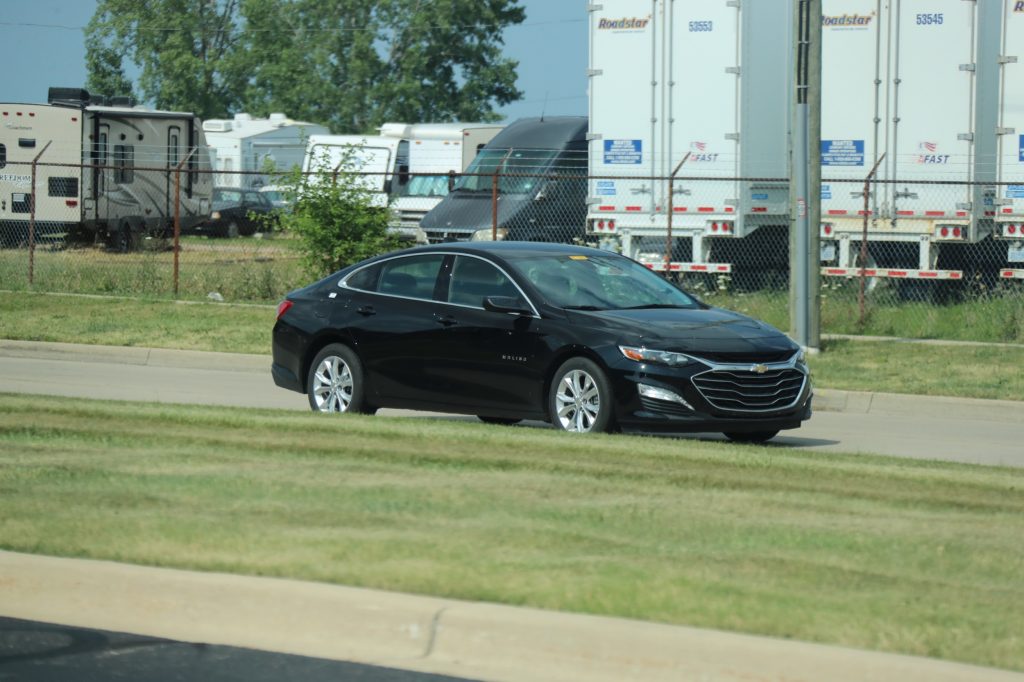 Automakers That Make CVTs Work
CVTs are rather new for General Motors and Chevrolet vehicles. In fact, only two GM products – the Chevy Spark and the 2002-2005 Saturn Vue – used the CVT prior to the technology being introduced in the 2019 Malibu. But the CVT is far from being new in the automotive industry, with the technology having been used in passenger cars since 1989. Several automakers have been using CVTs in cars and crossovers for years, with the most common being Mitsubishi, Honda, Nissan, Subaru and Toyota. One automaker in particular – Honda – has come a long way in terms of using CVTs and making them feel rather good. Coincidentally, Honda and GM have been cozying up to each other in the last few years via various new partnerships.
Even more coincidentally, the current Honda Civic uses a turbo-charged 1.5L four-cylinder engine mated to a CVT, just like the 2019 Malibu. So, we dug into what Honda has done with the CVT in its new Civic, and have dug out the most important bits:
The improved CVTs [for the Civic] are designed to provide the optimum gear ratio for driving conditions, and to offer a more natural driving feel than some previous CVT transmissions that may have something of a disconnected "rubber-band" feel compared to a conventional automatic transmission.
The Civic CVTs have a new generation of special G-design shift logic that is designed to offer more immediate acceleration response than either conventional automatics or other CVT designs. When abruptly applying power from a steady-state cruising speed, both Civic CVTs immediately send power to the drive wheels while simultaneously adjusting the gear ratio (seamlessly and progressively downshifting) to smoothly bring the engine to its horsepower peak in a linear way.
By comparison, a conventional automatic is slower to respond and loses time making multiple downshifts. Since the automatic transmission has a limited number of separate, discrete ratios, even when fully downshifted, it can only approximate the optimum engine rpm as speed increases. This cuts into acceleration.
During full throttle acceleration, the new generation of G-Design shift logic employs stepped ratios as the vehicle speed increases. This helps give the transmission a more "connected" feel as the engine rpm and vehicle speed increase together. This stepped operation also improves acceleration performance incrementally.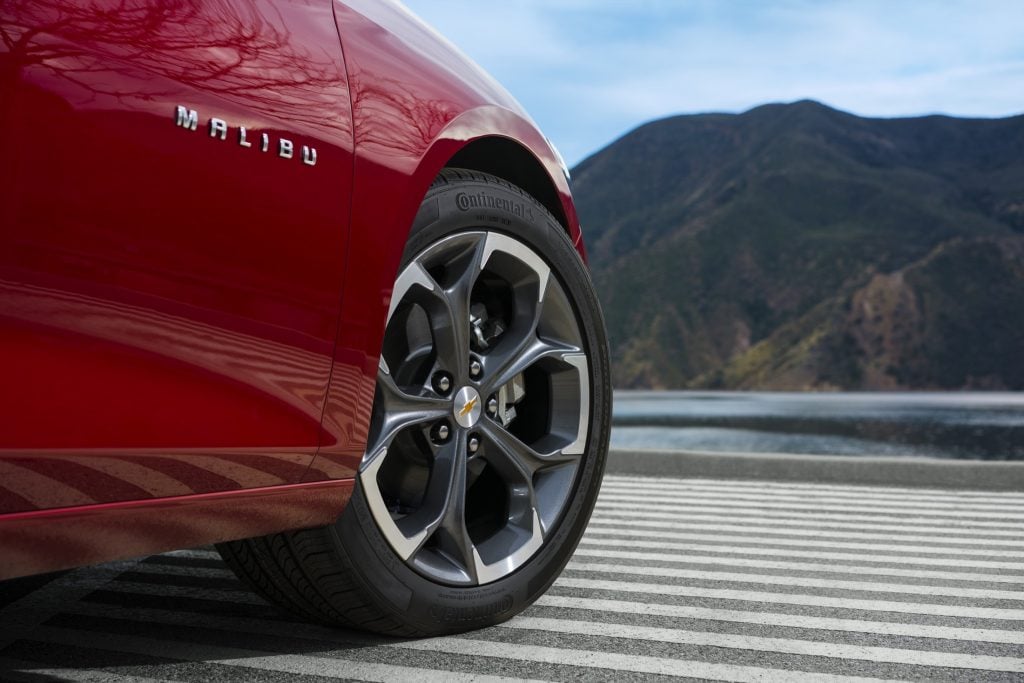 The GM Authority Take
While we aren't aware of any plans for the 2019 Malibu's CVT to feature the aforementioned improvements made by Honda to its CVT, the transmission will likely feature "stepped ratios" to make it feel more like a traditional automatic. Coupled with its rather short 5.10 final drive ratio, we're optimistic that drivers will approve of its functionality.
That said, we're curious to find out whether GM/Chevy will gain any real-world benefits by switching to the CVT in this vehicle. We're just as intrigued to see whether there will be an improvement in fuel economy and how its mannerisms compare to those of a "regular" automatic transmission.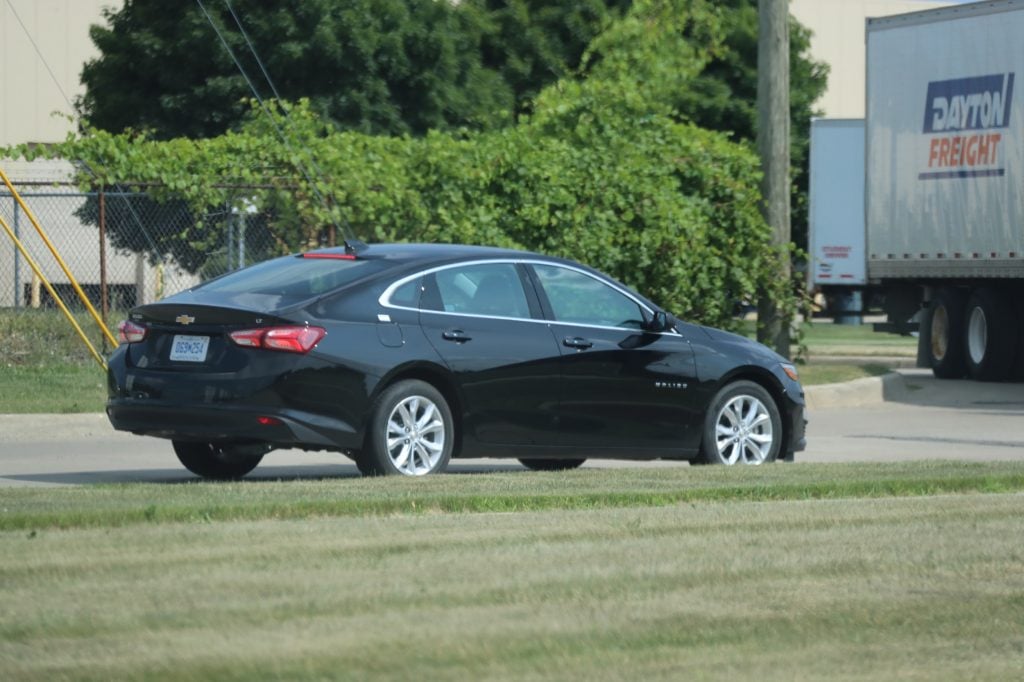 Chevrolet Malibu Resources & Info
2019 Chevrolet Malibu Photo Gallery
Sweepstakes Of The Month: Win a Corvette Z06 and 2024 Silverado. Details here.
We are currently looking for experienced automotive journalists and editors to join our team. Make $60k-$80k per year doing what you love. We are also looking for an experienced web developer.
See details here
.