2019 Sierra Continues Offering Standard Capless Fuel Fill: Feature Spotlight
We are currently looking for experienced automotive journalists and editors to join our team. Make $60k-$80k per year doing what you love. We are also looking for an experienced web developer.
See details here
.
1
GMC's all-new 2019 Sierra will continue offering capless fuel fill as a standard feature across every model, trim level and equipment group.
Those not intricately familiar with the technology should know that it removes the traditional gas cap in order to make fueling more convenient and less tedious.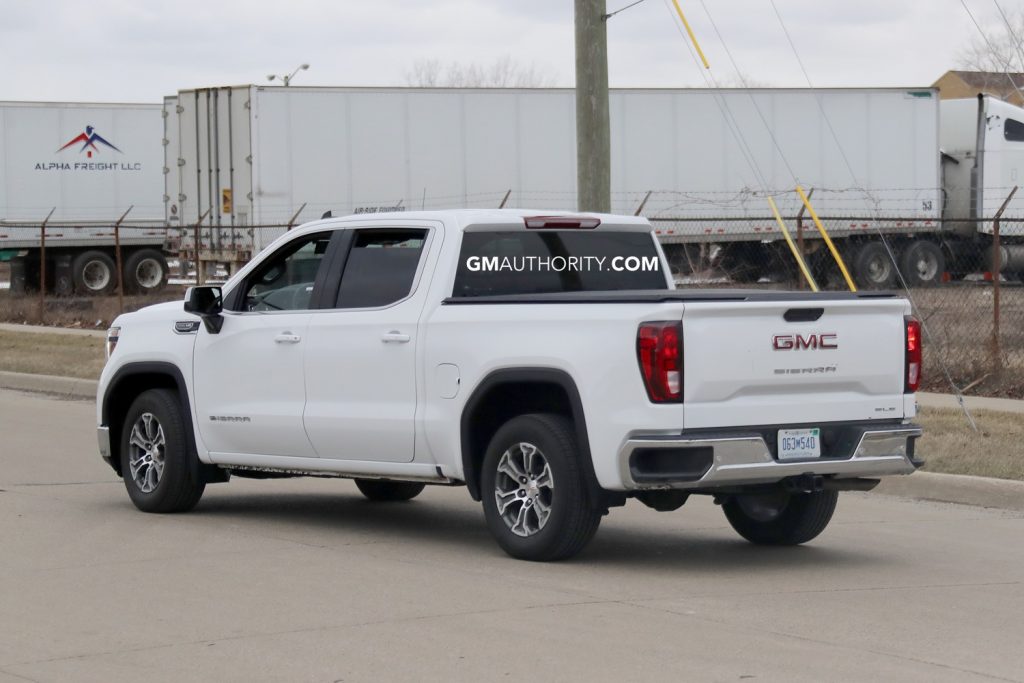 Notably, GMC initially introduced capless fuel fill on the Sierra for the 2017 model year.
How It Works
The capless fuel system on the 2019 Sierra is identical to the system found on other GM vehicles, including the 2019 Blazer and 2019 Cadillac XT4. It removes the traditional gas cap and replaces it with two flaps (sometimes referred to as "doors").
To refuel the new Sierra, owners simply open the fuel door on the outside of the vehicle, insert the nozzle into the fuel chamber and begin fueling. There's no need to unscrew the gas cap or to hang it. Inserting the nozzle into the chamber automatically pushes aside the two aforementioned flaps/doors, in the same way that a one-way valve works in various plumbing applications.
Once finished fueling, owners simply remove the nozzle and close the fuel door. In much the same way, there's no need to replace or tighten the gas cap.
Improving An Existing Technology
Capless fueling has been around for quite some time in the automotive industry, but GM's implementation differs from those used by other automakers. That's because GM's system features two flaps or "doors" inside the filler tube with rubber seals around the edges of the flaps ensuring that the system remains air-tight and locks the fuel in.
Meanwhile, capless fuel fill systems used by other automakers only have one such door, making them prone to fuel leaks. What's more, GM's system has no internal drain, which eliminates the potential of fuel dripping from the filler chamber, though we should note that things might get messy if one were to over-fuel the vehicle, which is rather difficult to do with today's sensor-equipped pumps.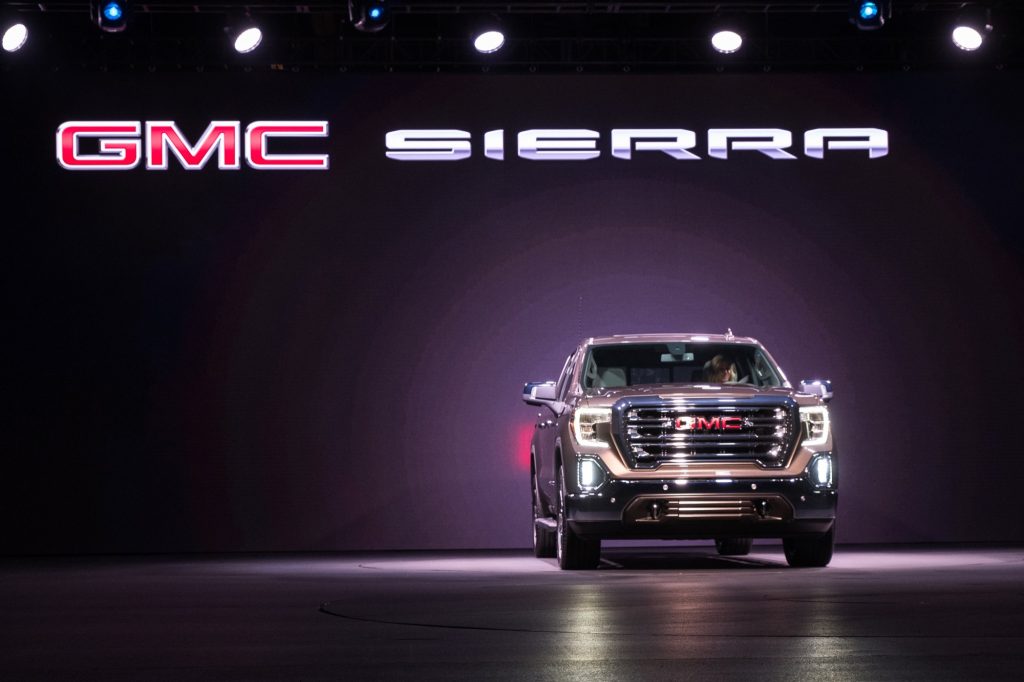 Benefits & Advantages
Besides the obvious benefit of greater convenience and time savings as a result of not having to remove the fuel cap, capless fuel fill has a host of secondary advantages for both the car and the driver.
Driver benefits include keeping their hands clean and free of dirt and fuel, while also eliminating the risk of leaving the gas station with a dangling or missing gas gap, which is unpleasant and a distraction.
The benefits to the vehicle consist of keeping the vehicle's paint clean and free of fuel and scratches caused by a swinging gas cap. It also enables the vehicle to use a smaller fuel door, since the door no longer needs to accommodate a hand to remove or replace the gas cap. A smaller door makes the door less noticeable.
In addition, capless fuel fill also helps to keep the Sierra running smoothly. This benefit typically raises some questions, so here's a brief clarification from GM itself.
Since fuel systems must be fully sealed, a loose cap can trigger a "check engine" light, thereby leading to a service visit. A capless system simply eliminates the possibility of a loose gas cap. It's a small detail, but one that separates a good vehicle from a great one.
Durability & Reliability
Concerned with the durability or reliability of a capless fuel system? Here's what GM has to say on the matter: "two doors (flaps) in the filler tube are designed to assure the system will remain air-tight through years of ownership."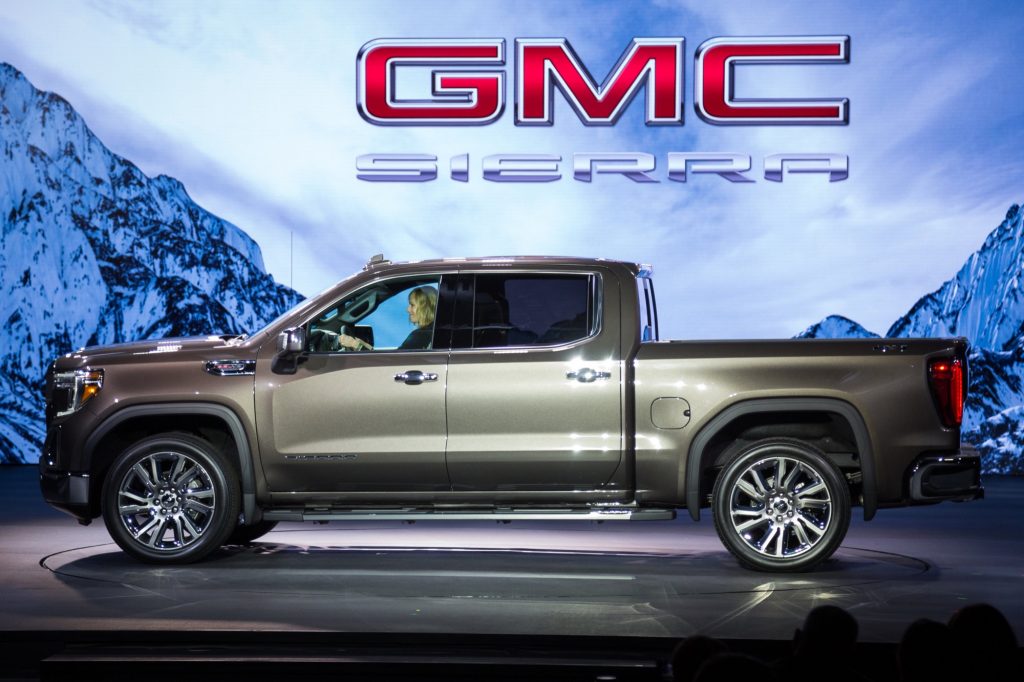 Other Notable 2019 Sierra Features
As we already mentioned, capless fuel fill isn't new technology for GMC's full-size truck. However, the 2019 Sierra does offer plenty of firsts on the feature front, including the new MultiPro tailgate, a carbon fiber bed, Trailer Tire Pressure Monitor System, and Adaptive Ride Control. Of course, if you want your 2019 Sierra to have all the bells and whistles that are available, then you'll certainly want the 2019 Sierra Denali with the Denali Ultimate Package.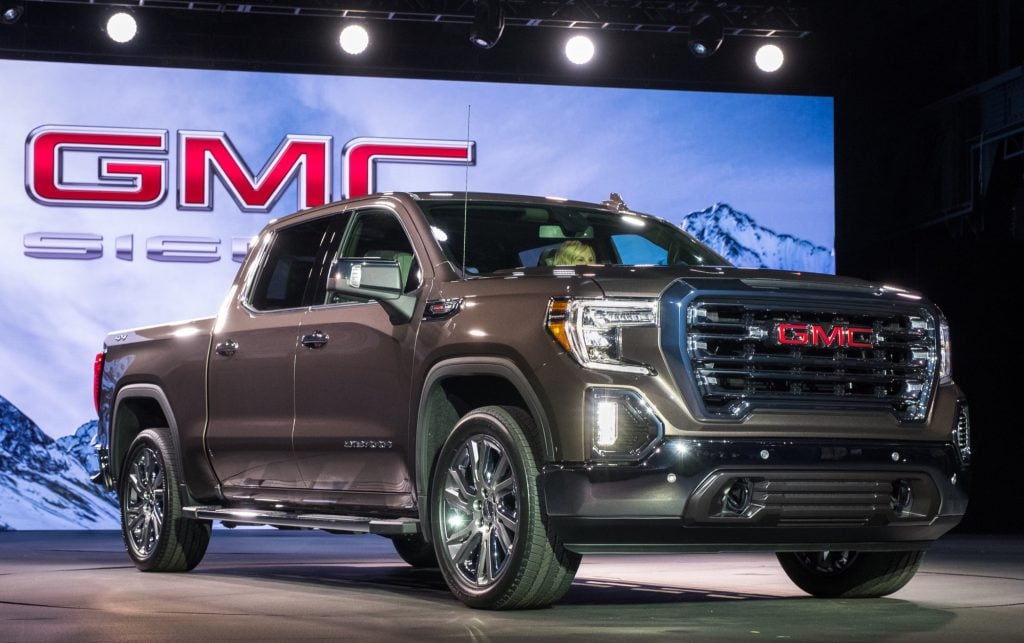 GMC Sierra Resources & Info
2019 GMC Sierra Photo Gallery
We are currently looking for experienced automotive journalists and editors to join our team. Make $60k-$80k per year doing what you love. We are also looking for an experienced web developer.
See details here
.