Ten Chevrolet Vehicles That Need Successors
71

1. K5 Blazer
Calling the Chevrolet midsize FWD-based unibody crossover that was recently unveiled a "Blazer" doesn't seem to be striking positive chords with the public. Much like if the Camaro were to be re-spawned as a front-wheel-drive sedan, the connotations of the Blazer name clash heavily with the vehicle that now graces. The Blazer nameplate would have been perfect for a vehicle to rival the upcoming Ford Bronco, which will be an off-road oriented body-on-frame SUV. To make things more frustrating, it's as if Chevrolet has been completely oblivious to the surging off-road SUV and overlanding space that brands like Jeep and Toyota enjoy. Aside from the Colorado ZR2, there likely isn't a Chevrolet vehicle in the local Moosejaw or REI parking lot. That likely won't change soon, but it could with a proper body-on-frame midsize SUV that seeks adventure, just like the original Blazer.
2. Cobalt SS
10 years before the Honda Civic Type R, there was the Chevrolet Cobalt SS. The unassuming compact sucker punched segment leading AWD vehicles in the mouth when the turbocharged version came on the scene, such as the Subaru Impreza WRX STi and Mitsubishi Lancer Evolution. It's been heralded as an impeccable driver's car by every magazine that's tested it, and was the last true FWD performance car GM has built. Since then, Chevrolet has found it difficult to attract enthusiasts that can't afford a Camaro, or would rather prefer something more practical. A performance variant of the Chevrolet Cruze could fix this, but we continue to hear of staunch resistance against this idea within General Motors.
3. S-10
Chevrolet no longer has a compact truck. In fact, the Chevrolet Colorado crew cab with a long box encroaches on popular Silverado configurations in overall length (225 inches vs 230 inches, respectively). Looking at the dimensions between the previous generation Colorado to the current one demonstrates stark differences in size, by a minimum of 20 inches in length and 5 inches in height. Meanwhile, reports have come out that Ford is looking to launch a small pickup truck to slot below the incoming Ranger midsize truck by as early as 2022, which is the next logical step in the marketplace. A little pickup from Chevrolet that embodies the S-10 would be well suited as an urban work vehicle, and an entry-level carryall for different customers new to Chevrolet.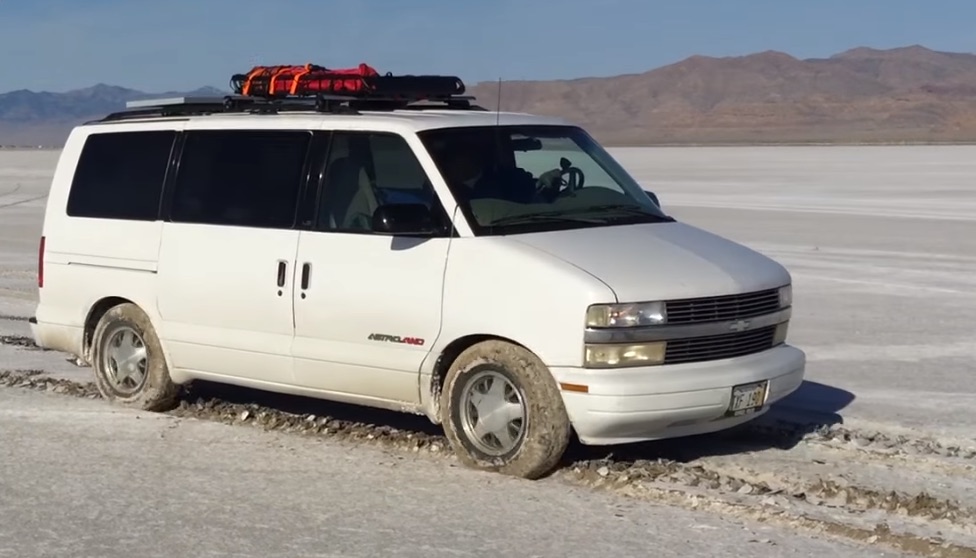 4. Astro
Didn't you hear? Living in a van is cool again. And off-grid camping has seen a rise in popularity. Volkswagen even hosted a media drive of their Chevy Astro-esque T6 California camping van in America, despite not being sold here. The utilitarian Astro van could be reintroduced, but with more of an adventurous theme showcased by the T6 California to cater to minimalist vagabonds (the trendy ones that can support themselves, yet voluntarily choose to be homeless). It would also serve as a well-placed cargo van below the long-in-tooth yet profitable Express full-size van. A plug-in hybrid system or even an electric drivetrain would make things even more interesting. Moreover, the size and utilitarian design would make a reincarnated Chevy Astro van an ideal candidate for either autonomous vehicle or ride sharing platforms, like Waymo or Uber. Wall Street likes this.
5. Tracker
Ford plans to attack both the iconic Toyota 4Runner and Jeep JL Wrangler with two vehicles. One is going to be the new Bronco, and the other is described as a "baby Bronco." The Chevrolet Tracker was a rebadged Suzuki Vitara/Grand Vitara and embodied a little off-road friendly SUV that was lightweight and affordable. Should Chevrolet product planners come to understand the appeal of the off-road SUV market, a redux of the Tracker to play sidekick to a midsize SUV that rivals the Bronco would increase the bandwidth of adventurous vehicles for buyers to see the USA in their Chevrolet.
6. Avalanche
So many people loved the Chevrolet Avalanche that it's become impossible to ignore the emails, comments and passionate dialogues happening all around us. This truck/SUV combo, formally classified as a "Sport Utility Truck", essentially invented the crew cab pickup truck segment at the turn of the millennium. In doing so, the Avalanche became a victim of its own success, and Chevrolet pushed forward with the crew cab Silverado following the Avalanche's discontinuation after the 2013 model year. But the Silverado is still missing a crucial detail that made the Avalanche so beloved: the mid-gate passthrough that turned the rear of the cabin into an 8-foot truck bed. Chevrolet then tried to appeal to the Avalanche faithful with the Silverado High Desert package, which added sport bars, lockable storage boxes, and three-piece rigid tonneau cover – just like the discontinued Avalanche. But again, no mid-gate, and owners have stubbornly held onto their prized SUTs. Should Chevrolet ever resurrect this model, there would be business risks to consider. The question of whether or not the Avalanche and Silverado can actually co-exist is a big one to answer. As is the question of whether or not sales projections of an Avalanche would sink after its die-hard fanbase purchased them in the first year it returned. These will likely remain unanswered unless we were to see the situation play itself out in real time.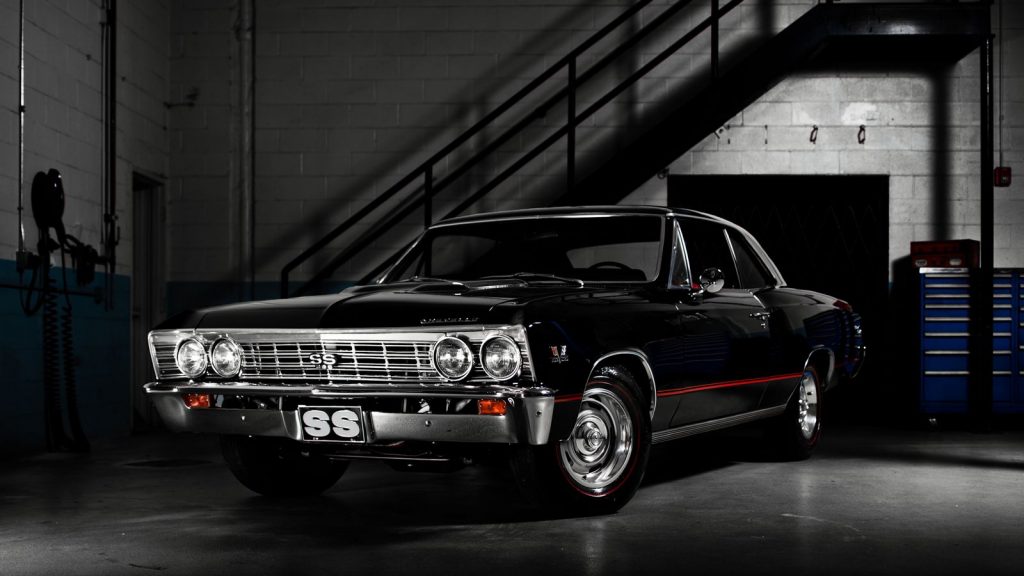 7. Chevelle
There continues to be declaration that the full-size sedan segment is on its death bed. We just happen to think it's too boring and there's zero marketing effort to attract anybody. There's also the example of the oddly named Chevrolet SS Performance Sedan selling at a snail's pace, but likely because the cost of entry was too high because of no base trim level to start from. We think this deserves another look with a more committed strategy. A new rear-wheel-drive Chevrolet Chevelle could compliment the Camaro, in a way that Dodge has been the envy of the industry with the Challenger and Charger. Does that mean introducing a Chevelle with four doors? Likely yes, but GM's Alpha architecture sure could use the added scale, as could Omega.
After some thought and some comments, we've taken the liberty to add three additional vehicles.

8. Trailblazer SS
The Chevrolet Tahoe RST has its heart in the right place, but the idea could be honed a bit. The best examples of an American brand SUV that execute on this idea come from FCA, with the Dodge Durango SRT, Jeep Grand Cherokee SRT, and the Hellcat-powered Grand Cherokee Trackhawk. The Chevrolet Trailblazer SS was the embodiment of a fast American SUV before any of these vehicles existed, and remains coveted on the second-hand market. So much so that they're often stolen. A midsize SUV with a small block V8 such as the LT1 or even the supercharged LT4 backed by the performance know-how of Chevrolet Performance would blend the velocity of a Camaro with the practicality of a family crossover. Plus, think of the profit margins.
9. Silverado SS
This is another one that's kept a cult following almost 20 years later. Truck buyers continue to look for more power, and the growth of the aftermarket industry reflects this, indicating that Chevrolet is leaving money on the table. Just like the Trailblazer SS, a Chevrolet Silverado SS doesn't seem to make much sense for the dedicated road course aficionado, but that hasn't stopped people from wanting them. And also like Trailblazer SS successor, a Silverado SS would likely be a high-margin vehicle.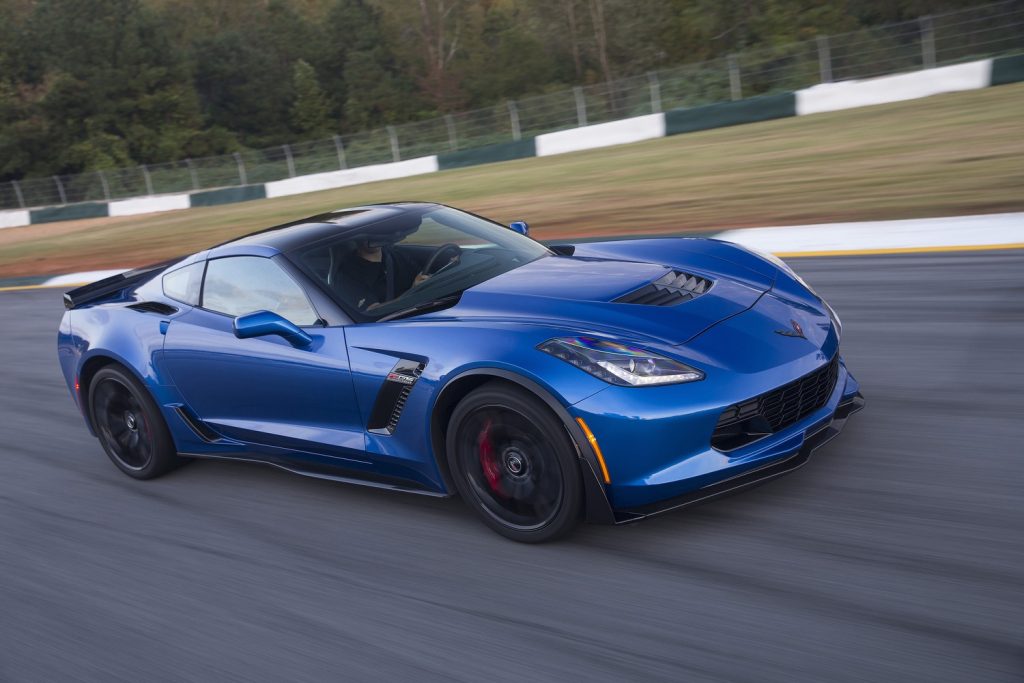 10. Front Engined Corvette
Chevrolet can pretend it's not happening all it wants. But there's too much evidence that there's a (rear) mid-engine Corvette coming, and reports have stated that it likely spells the inevitable end of (mid) front-engined Corvette body style. The risk here is that the 2020 C8 Corvette and its mid-engined layout could alienate just as many buyers as it newly attracts, rather than retaining old customers and expanding sales with new ones. We theorize that a functional hatchback (no more golf club storage with C8), an easier ingress/egress (compared to what's anticipated with C8), and a lower MSRP (compared what's anticipated with C8) will likely contribute to reasons why somebody would rather stick with the traditional body style. The Corvette is the best selling sports car in America, after all, which means it's a highly proven formula. We see no real reason why a front-engine Corvette and mid-engine Corvette can't coexist through a long timeline, but for that to happen, they both need to have a future. And probably their own brand, too.
Sweepstakes Of The Month: Win a Corvette Z06 and 2024 Silverado. Details here.
We are currently looking for experienced automotive journalists and editors to join our team. Make $60k-$80k per year doing what you love. We are also looking for an experienced web developer.
See details here
.