The Expenses Involved In Using The Native Spotify App In Your Cadillac
11
In March, Spotify and Cadillac happily announced the brand new Spotify app that runs natively on the latest Cadillac infotainment system, otherwise known as CUE 3.0. Now that the excitement surround the announcement has settled, a hard look at reality – as outlined by our sister site, Cadillac Society – shows that the app comes with a few costs that might serve as a deterrent for some users.
In all, using the native Spotify app (the one that runs directly on CUE) requires two paid plans:
A Spotify Premium plan ($9.99 per month), and
An active 4G LTE data subscription, offered as one of the following three plans:

$20 a month for the unlimited plan
$10 for 1GB
$10 a month as a device for AT&T customers
Note that al prices are current at the time of this writing, and may have changed – depending on when you're reading this.
So the bottom line here is this: besides the price of a compatible Cadillac, it would cost someone a minimum of $19.99 per month to use the native Spotify app in their Caddy.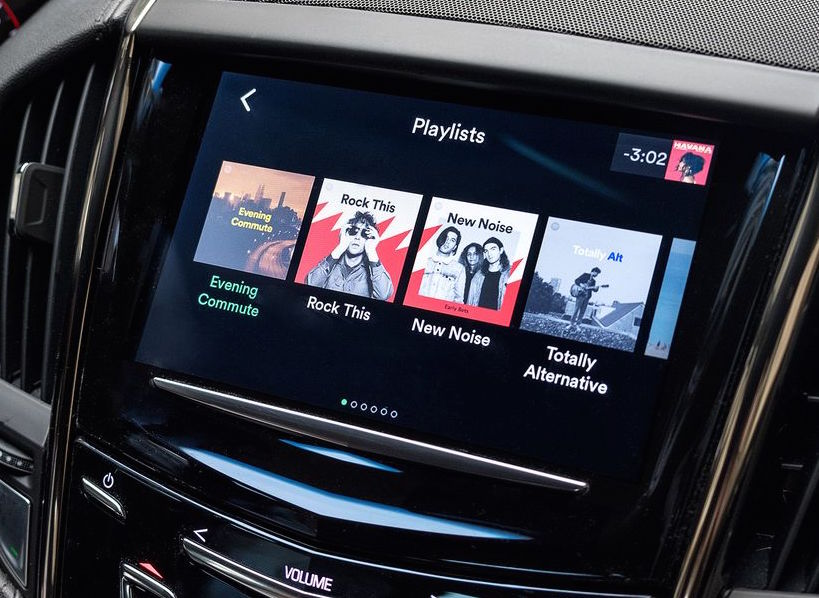 The GM Authority Take
Paying $19.99 per month (alongside the price of a new Caddy equipped with gen-three CUE) to use the Spotify natively in the car might be somewhat steep for some owners, though it might not be a significant expense for an owner of a new Cadillac.
Even so, it's important to note that subscribing to both, Spotify Premium and the in-vehicle Cadillac data plan, carries a few secondary benefits. For instance, subscribing to the premium version of Spotify delivers an ad-free listening experience and removes the limitations of the free version on any device (on any device, in and our of the car). What's more, getting a data plan also gives one the ability to use the Wi-Fi functionality as well as the other connected services (like traffic and weather) of the CUE infotainment system, such as traffic and weather.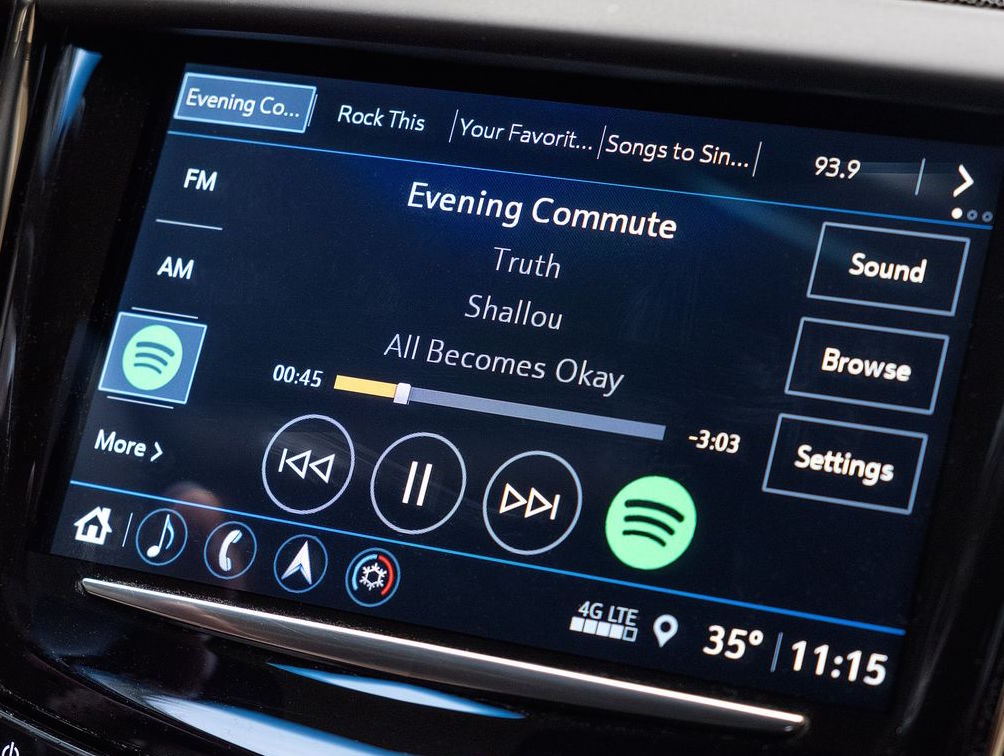 However, it's vital to note that those with a brand new Cadillac who are using the trial period can use the Spotify app for free during the time period/data limitations of the trial. Using the Spotify app and the in-vehicle Wi-Fi counts towards the plan's data limit (in the case of the per-gigabyte plans) as well as towards the data speed cap (in the case of unlimited plans)
With all that in mind, we're going to predict that the two subscription stipulations and associated cost will result in most customers continuing to use the Spotify app on their smartphone and sending the sound to their vehicle via Bluetooth or a cable… but we could be wrong.
What say you? Share your thoughts in the comments below.
Want to see your GM ride featured on GM Authority? We welcome your submissions. See
here
for details.