Johan de Nysschen Ousting: The Winners And Losers
86
The sudden news of Cadillac President Johan de Nysschen leaving the company has shadowed over the rest of the news this week, both from GM and the rest of the industry. It might be a while before the dust settles, and many of us are left looking for answers. And while we're short on answers, there are still some truths emerging from the dust, and who gains from the result of this fallout. Below are our winners and losers.
Winners: Cadillac Dealers
Johan de Nysschen insisted on his vision to improve the Cadillac dealer network to the levels of tier-1 luxury brands from Europe. Known as Project Pinnacle, it was met with well-documented friction from Cadillac franchises across the United States, and exposed a continental divide between the brand's slick salesmen, and Johan's ambitions. Only until recently were there any sign of agreements between the two forces. But now with de Nysschen gone, the future of Project Pinnacle seems uncertain, and with that in mind, the dealer body gets to stick to their old ways for the foreseeable future.
Losers: Future Product
One of the qualities of Johan de Nysschen is that he wasn't afraid to criticize the products he was in charge of. From sharply criticizing the drab instrument panel of the Cadillac ATS, to calling Apple CarPlay "clunky," to admitting Cadillac's unbalanced lineup of too many sedans and much-needed crossovers. We found his critiques to be healthy, and pointed to his overarching plans to elevate the brand as a whole. With four years at the helm, it's safe to say that he (and former product chief Travis Hester) oversaw much of the development of the 2019 Cadillac XT4 crossover, as well as the expected XT6 three-row crossover, a new Escalade SUV, and the impending CT5 sedan. The future products appear to be well in line with what the brand needs to rebound from its slipping sales in the US market. Beyond them, however, we could see a step backward. And with GM's unwarranted emphasis on electrification, who knows what's to happen of the charismatic V-Series line.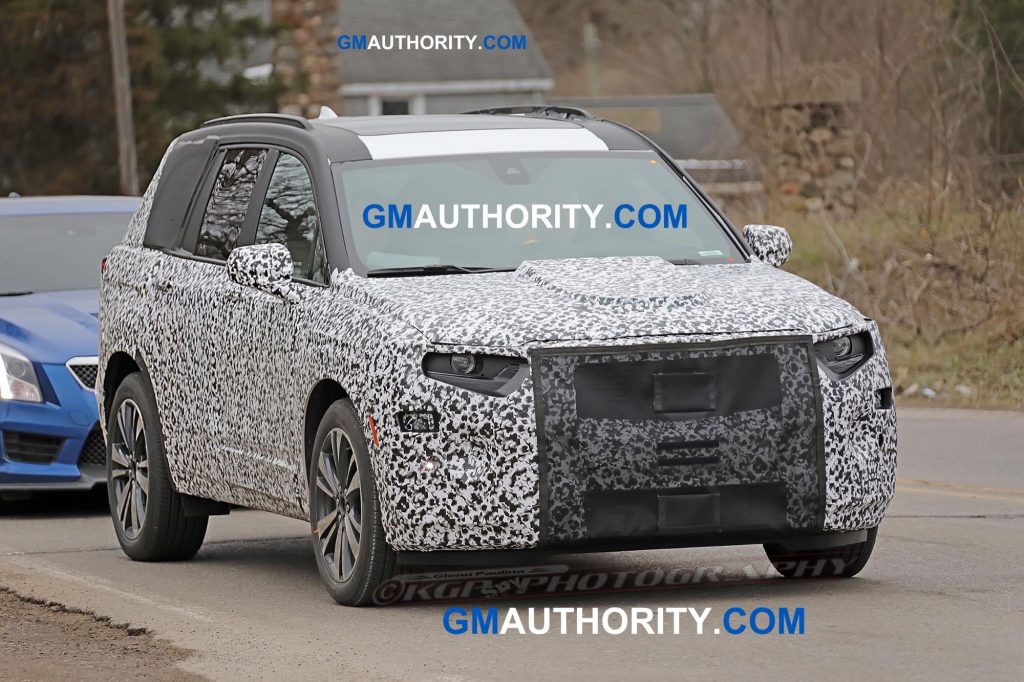 Winner: Old GM Culture
We have now witnessed a full pendulum swing. Six months ago Cadillac had Uwe Ellinghaus, a German "outsider" from the likes of BMW and Montblanc, helming the marketing department, reporting to de Nysschen. During Uwe's tenure, the marketing strategy and tone was sharply criticized for either being over-promising, tone-deaf, alienating, or all three. Then Uwe left. Now Johan – another outsider who oversaw a great turnaround of the Audi brand a decade ago, and was working on changing Infiniti before GM wrote a big enough check – "walks out" on "philosophical differences." Whereafter Johan is hastily replaced by somebody whom "despite many years abroad, remains an avid hockey enthusiast, and has enjoyed returning to the GM Canada Salaried Hockey League," according to the press release covering the announcement. And they're teamed with a former McDonalds marketing executive turned brand CMO. This is the leadership now charged with turning Cadillac around? Suddenly the far-reaching perspectives and marketing direction from the German and South African outsiders don't seem so bad.
Losers: The Customers
See: Cadillac Dealers, Future Product, and Old GM Culture. But hey, at least there's that fat Escalade discount happening right now as a consolation prize.
Winners: The Nay Sayers
Upon the hiring of Johan de Nysschen four years ago, a lot of curmudgeons of the automotive media machine puffed their chests and decreed that he wouldn't last. That there would indeed be sudden fallout between him and the rest of GM's management, because Johan ultimately wouldn't be able to "fix Cadillac." The news this week vindicates each and every one of those old hacks. The same goes for any GM employee that didn't welcome his changes.
Loser: The Cadillac Brand Cachet
The ousting of Johan de Nysschen also means the utter rejection of a strategy structured around elevating the brand. Several readers naively proclaim that the New York move was a bad one. Even though Johan didn't make the call on that decision, it was a low-risk and necessary move to focus the Cadillac brand around movers and shakers in one of the world's major hubs in finance and fashion, and did allow the marketing team to focus without the white noise of GM's corporate silos. It was a positive step towards elevating Cadillac, just as with the launch of any flagship product. The next phase was to have Cadillac establish its own financial independence, but who knows if that's happening now. The New York image-play could very well be unraveled in the coming months. As could Project Pinnacle. As could various halo vehicle programs. Johan's persistence in working to restore Cadillac to former midcentury glory felt like a glowing light coming after the directionless darkness of the Bob Ferguson days, and now it's hard to shake the feeling that things are going to regress.
Are we wrong? discuss in the comment section below.
Sweepstakes Of The Month: Win a Corvette Z06 and 2024 Silverado. Details here.
We are currently looking for experienced automotive journalists and editors to join our team. Make $60k-$80k per year doing what you love. We are also looking for an experienced web developer.
See details here
.