10 New GM Cars To Look Forward To In 2018
We are currently looking for experienced automotive journalists and editors to join our team.  Make $60k-$80k per year doing what you love.  We are also looking for an experienced forum moderator to join our team. 
See details here
.
33
2018 will be a rather big and important year for General Motors, as the automaker will introduce either all-new or refreshed models across key segments. Here's a comprehensive guide of ten new GM cars to look forward to in 2018.
1. All-New 2019 Chevrolet Silverado 1500 & GMC Sierra 1500
The half-ton Chevy Silverado and GMC Sierra trucks are GM's bread-and-butter vehicles in terms of sales volumes and profits. The current, K2 platform models were introduced for the 2014 model year and are starting to get long in the tooth among newer and more modern competition. Luckily, both models are getting a complete overhaul for the 2019 model year, which means new platforms, exteriors, cabins, and potentially powertrains.
The Silverado will be first to debut and launch, and it will be particularly interesting to watch, as Chevy is said to be expanding the Silverado lineup to a total of eight new models. Some new engines are highly likely, including a new turbo-charged gasoline unit to take on Ford's mid-range EcoBoost motor as well as a new diesel mill. In addition, it is believed that this generation of the Silverado and Sierra will have both trucks significantly better differentiated compared to the previous generations.
The 2019 Silverado will be revealed on January 13th in Detroit; the 2019 GMC Sierra will be shown at a later time.
2. 2019 Chevrolet Corvette ZR1
As announced at the end of 2017, the Chevrolet Corvette ZR1 is officially re-introduced for the seventh-generation Corvette for the 2019 model year. Serving as the flagship of the C7 range, the new model will be available in both coupe and convertible form factors. It's powered by the supercharged 6.2-liter V-8 LT5 engine delivers a beastly SAE-certified 755 horsepower (563 kW) and 715 pound-feet of torque (969 Nm) and the model establishes a new benchmark in performance, and a top speed of over 210 mph. The engine can be mated to either a seven-speed manual or GM's 8-speed automatic transmission.
The 2019 Corvette ZR1 goes on sale in the spring of 2018, during which point it will likely be the hottest and most expensive new GM car in history.
3. 2019 Chevrolet Silverado 4500HD/5500HD Medium Duty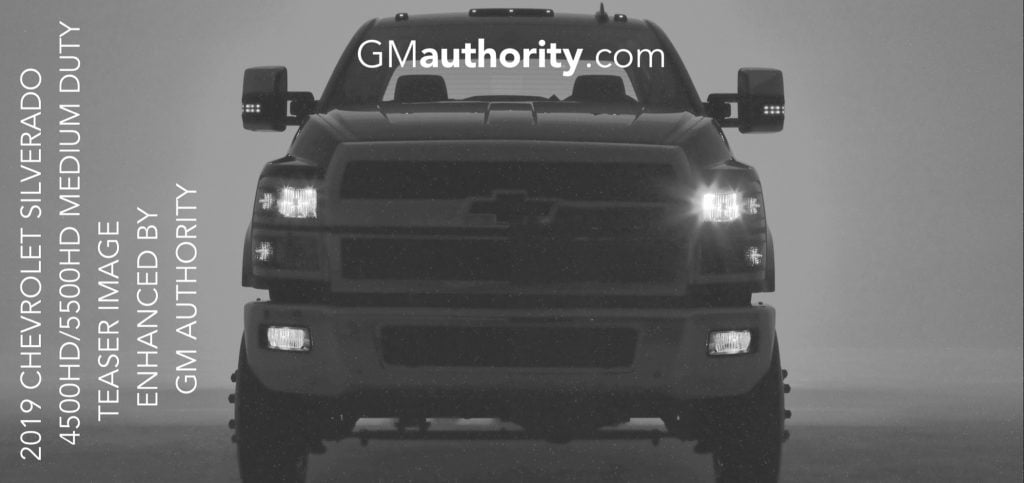 After discontinuing the Kodiak and Top Kick roughly a decade ago, GM is finally coming back with an all-new Chevy Medium Duty truck. Currently being co-developed with Navistar, the new Chevy truck will officially be called Silverado 4500HD (for the Class 4 model) and 5500HD (for the Class 5 model). Chevy has been confirmed that the trucks will be powered by a Duramax turbo-diesel engine and Allison transmission, while being available in 4×2 or 4×4, two cab configurations as well as various GVWRs and wheelbases.
Chevy has announced that it will unveil the2019 Silverado 4500HD and Silverado 5500HD in March, with a target on-sale date of the end of 2018.
4. All-New Chevrolet Blazer
Yes, it's true: Chevy is bringing back the Blazer name on a crossover utility vehicle. Though some believe that a body-on-frame SUV would do the Blazer name more justice, there's no denying that crossovers are currently a hot ticket item, so another crossover with a Chevy bow tie would make sense.
The new Blazer will slot between the compact Chevy Equinox and full-size Chevy Traverse, thereby completing Chevy's CUV lineup. The model will be based on the regular wheelbase variant of the GM C1 platform while offering bold exterior styling. Customers will likely be able to choose between two and three rows of seating. Think of it as Chevy's version of the second-gen GMC Acadia.
Expect the 2019 Blazer to be introduced some time during the 2018 auto show season and then go on sale either at the end of the year or in the beginning of 2019.
5. All-New Cadillac XT4
Years ago, GM totally fumbled product planning for Cadillac: as all other luxury car makers were starting to focus on crossovers, Cadillac was playing catch-up on sedans. In doing so, the automaker totally failed to properly forecast today's CUV boom, which put it at a significant competitive disadvantage: when the crossover craze hit full stride, Cadillac only had one crossover – the SRX – which was not enough compared to the competition, which offered a much broader lineup of CUVs. For instance, Audi offered three, while Mercedes-Benz and BMW now offer six and seven crossovers, respectively. Fast forward to 2018: the SRX was replaced by the XT5, but fighting multiple competing models with one isn't cutting it. Enter the Cadillac XT4.
Set to be Cadillac's second crossover, the XT4 will be compact in size, allowing it to slot under the XT5 in terms of dimensions and price. The vehicle will ride on the GM E2 platform shared with the likes of the new Buick Regal and Chevrolet Malibu.
Expect the 2019 Cadillac XT4 to be introduced some time during the 2018 auto show circuit (our bet is on Cadillac's home turf of New York in April) and go on sale by the end of 2018.
6. Refreshed 2019 Cadillac CT6
The Cadillac CT6 is an extremely fine luxury automobile, but it's not perfect – and there are areas in which it can be improved. That's what the 2019 model year refresh is expected to bring three years after the introduction of the original, 2016 CT6. Specifically, we expect the 2019 Cadillac CT6 to re-structure the powertrain lineup and the associated trim level hierarchy. The base 2.0L Turbo LTG motor will likely be deleted while the new Cadillac Twin-Turbo V8 engine will likely be introduced, potentially in a CT6 V-Sport model. Exterior styling will be revised to be more in line with the Cadillac Escala concept.
Expect the 2019 CT6 to be introduced some time during the 2018 auto show circuit (like with the XT4, our bet is on Cadillac's home turf New York in April), and go on sale either at the end of the year or in the beginning of 2019.
7. Refreshed 2019 Chevrolet Camaro
Despite having a rather lackluster interior as well as being big and heavy, the previous-, fifth-generation Camaro became an astounding sales success. So it would only stand to reason that addressing those areas of criticism would have caused the current, sixth-generation model to grow sales even further, right? Apparently not.
Despite the sixth-gen Camaro, introduced for the 2016 model year, receiving a better cabin, an all-new platform and a substantially lower curb weight, resulting in a much more nimble driving experience compared to its predecessor, sales didn't take off. In fact, they have fallen, mostly as a result of the new Camaro being notably more expensive than the model it replaces. And that's exactly what the 2019 Camaro refresh will probably attempt to address, especially in the entry- and mid-level tiers. The update is also expected to deliver revised front and rear facias along with potential powertrain updates.
Expect the 2019 Camaro to be introduced some time during the 2018 auto show circuit (it might show up at Detroit in a few days), and go on sale either at the end of the year or in the beginning of 2019.
8. Refreshed 2019 Chevrolet Colorado, 2019 GMC Canyon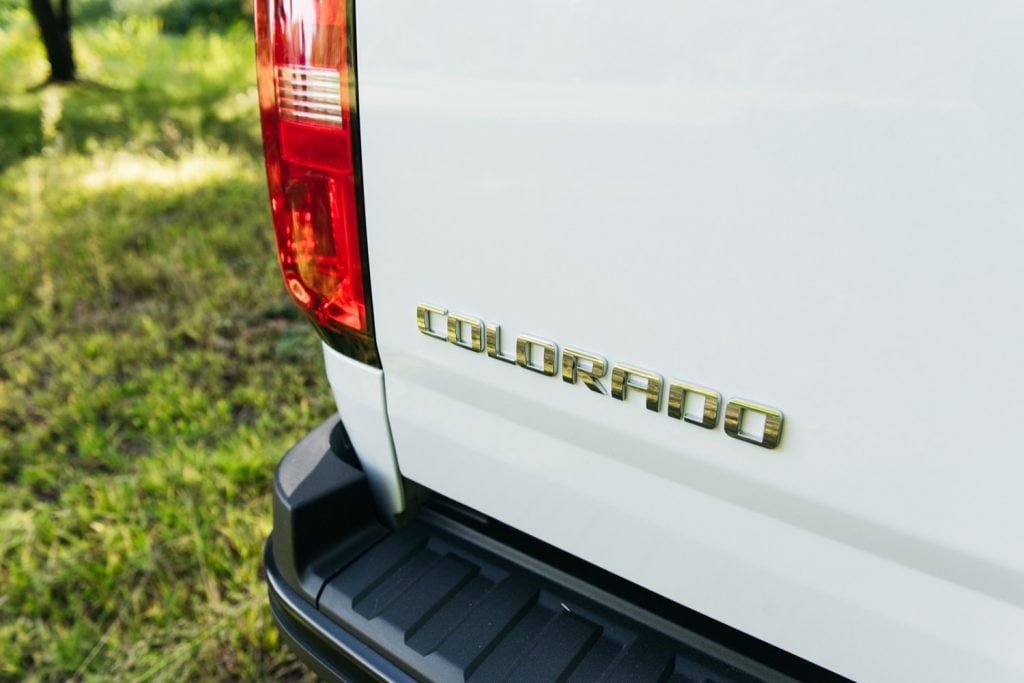 The current Chevy Colorado and GMC Canyon arguably re-ignited the midsize pickup truck battle in the United States. Thanks to their success, Toyota now is now selling a new Tacoma and new competitors are about to enter the fray, including Ford with its new Ranger and Jeep with the Wranger-based Scrambler. Meanwhile, GM's offerings are beginning to show their age. Though the duo was initially introduced for the 2015 model year, the trucks are based on an architecture that debuted for the 2013 model year in international markets. Now, all-new Colorado and future Canyon aren't due until 2022, leaving room for a refresh of the current models.
The midcycle enhancement for the Colorado and Canyon will likely deliver revised exterior styling, improvements to the cabin, along with some powertrain changes. We also wouldn't be surprised to see an up-level trim level introduced for the Colorado to the tune of LTZ or High Country, as the current model tops our at LT and Z71 (as a trim level). In addition, perhaps a more extreme off-road package for the Canyon along the lines of the Colorado ZR2 is also in the works.
Expect the 2019 Colorado and Canyon to be introduced some time during the 2018 auto show circuit (we'd wager at Los Angeles in November, which Chevy has been using to show off the Colorado), and go on sale either at the end of the year or in the beginning of 2019.
9. Refreshed 2019 Chevrolet Malibu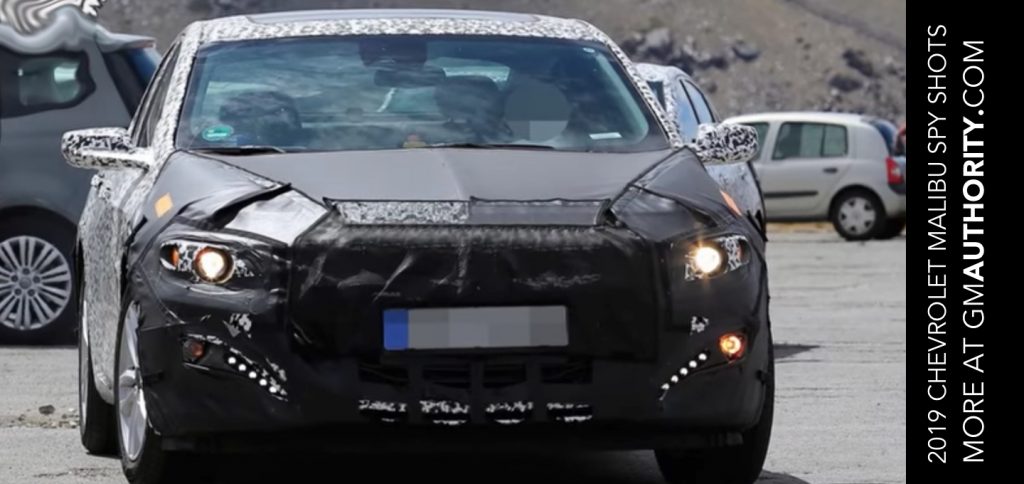 The current-, ninth-generation Chevy Malibu launched to generally positive critical acclaim when it launched for the 2016 model year. Even so, we believe that Malibu sales figures are a far cry from what GM originally expected. Though one would think that sales are down due to the crossover craze, some competing models seem to be doing extremely well. So to address any product-related matters, Chevrolet is working on a midcycle update that we expect will deliver changes to the exterior design, powertrain, trim levels and equipment groups, which – based on our experience – are the biggest areas of criticism.
Expect the 2019 Malibu to be introduced some time during the 2018 auto show circuit (perhaps at Chicago in February), and go on sale by the end of the year.
10. Refreshed 2019 Chevrolet Volt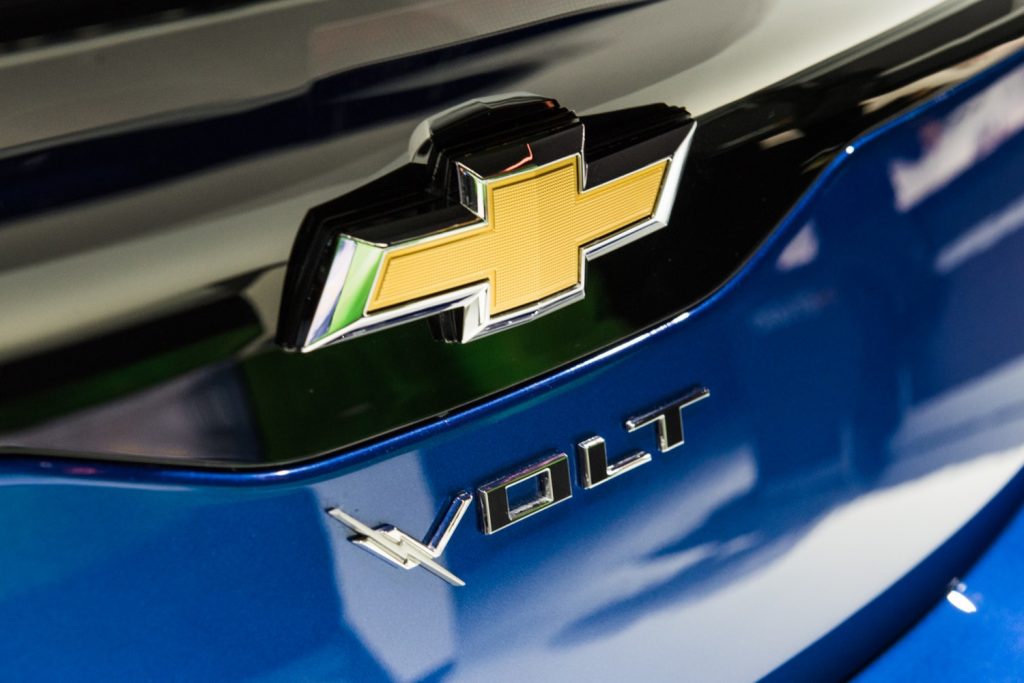 The current, second-generation Chevy Volt is due for a freshening that will probably bring enhancements to the car's exterior styling. We also wouldn't be surprised to see a few changes to plug-in hybrid's cabin. It's currently unclear whether the Volt refresh will see any powertrain updates, given that the focus of GM as a company no longer seems to be on plug-in hybrid electric vehicles (PHEVs), but rather on pure battery electrics such as the Bolt EV – which has been handily outselling the Volt.
Expect the 2019 Volt to be introduced some time during the 2018 auto show circuit (maybe at Los Angeles in November), and go on sale either at the end of the year or in the beginning of 2019.
(Bonus) 11. Refreshed 2019 Buick Envision
The compact Buick Envision premium crossover is due for a refresh for the 2019 model year. The updated model has already been revealed for China, and it features revised front and rear facias, a new exterior color and an interior color combination, HID headlamps on lower trims along with Bi-LED headlamps on Premium trims, LED taillamps, new technologies such as Tire Fill Alert, an ionizing air cleaner and wireless phone charging, new wheel designs and the new GM 9-speed transmission.
What Didn't Make The Cut
The following models didn't make it into our new GM cars list for 2018:
Want to see your GM ride featured on GM Authority? We welcome your submissions. See
here
for details.