2019 Silverado Engines: Will Chevy Go Turbo?
34
We won't know the complete details about Chevy's all-new 2019 Silverado 1500 until January 13th, 2018, but that hasn't stopped us from speculating about Chevy's bread-and-butter truck in the past, and today is no exception.
Having wondered if one of the 2019 Silverado engine options will be a plug-in hybrid, we are here to discuss whether one of these options will be a turbo-charged gasoline motor (we'll leave diesels for a later time).
What We Know
At the current moment, the only thing we know about the 2019 Silverado engine choices is that the new truck will offer "more engine/transmissions combinations". Chevrolet President Alan Batey said so when he surprisingly announced the truck at the Chevy Truck Centennial celebration in Texas on December 16th:
"As no two truck customers are alike, the next-gen Silverado will offer an expanded range of models, more engine/transmission combinations and more technology and convenience features to help customers find their ideal truck", reads Chevy's official press release.
The Competition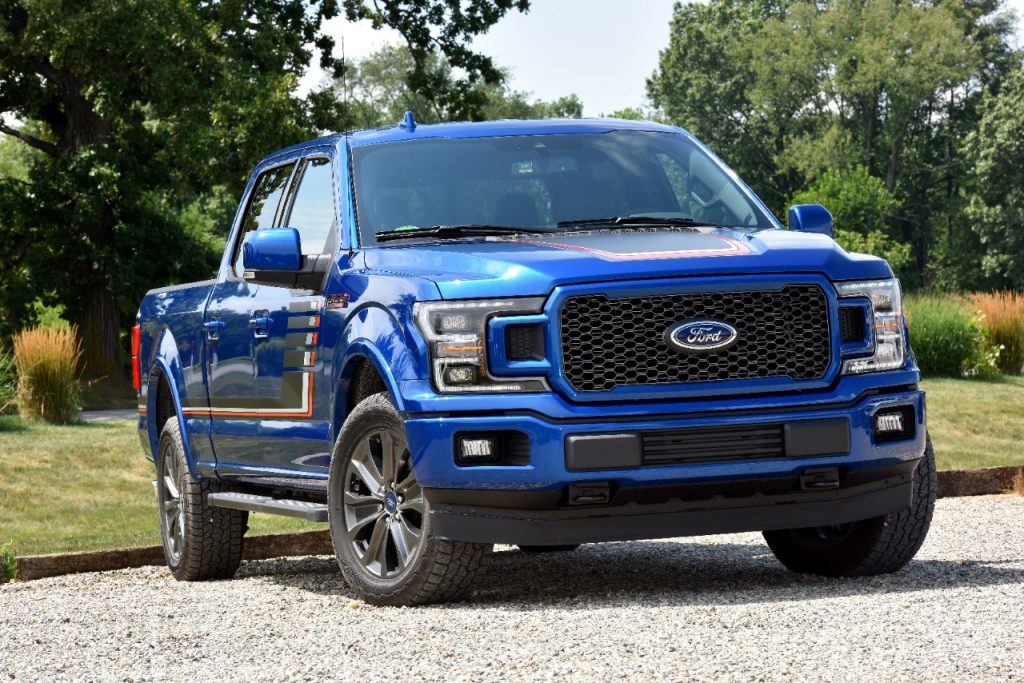 To say that competition in the full-size pickup truck market is fierce is somewhat of an understatement. The vehicles make up an overwhelming majority of profits for American automakers, which try to win a sale in any way they can – from attractive lease and purchase incentives to state-specific models and from headline-making gimmicks to useful features. But arguably the most important component of any truck is the powertrain.
The current K2 platformed Silverado 1500 is offered with three naturally-aspirated engines, which are part of the same EcoTec3 engine family. The engines consist of the 4.3L V-6 LV3 and two V-8s – the 5.3L L83 and 6.2L L86. The L83 later became available with a mild hybrid system, or "eAssist", that improves fuel economy but has no impact on power. When Chevy debuted its current-generation Silverado 1500 for the 2014 model year, it made a point in offering three large engine choices designed for trucks, resisting the trend to use car engines in pickup trucks or to decrease the size of the engine while using forced induction (like turbocharging) in order to optimize fuel economy.
That strategy is in stark contrast to that employed by the Ford Motor Company, whose turbo-charged EcoBoost engine family is enjoying significant popularity in the F-150, along with in other models. In fact, Ford's marketing department has subjectively positioned the EcoBoost engine family in such a way so that consumers may perceive that if competitors don't use turbocharged engines, they appear outdated from a technological standpoint.
In reality, however, Ford's EcoBoost engines provide a marginal benefit from a fuel economy standpoint, and that negligible benefit exists on paper: the EcoBoost motors have lagged behind their advertised fuel economy in many real-world situations.
2018 Silverado 1500 vs. 2018 F-150 - Powertrain Comparison
Truck:
2018 Chevrolet Silverado 1500
2018 Ford F-150
Engine:
4.3L V-6 LV3
5.3L V-8 L83
5.3L V-8 L83
5.3L V-8 eAssist L8B
6.2L V-8 L86
3.3L V-6
2.7L EcoBoost V-6
3.5L EcoBoost V-6
3.5L EcoBoost V-6 HO1
5.0L V-8
Aspiration:
A
A
A
A with eAssist
A
A
T
T
T
A
Horsepower @ RPM:
285 @ 5300
355 @ 5600
355 @ 5600
355 @ 5600
420 @ 5600
290 @ 6500
325 @ 5000
375 @ 5000
450 @ 5000
395 @ 5750
Torque @ RPM:
305 @ 3900
383 @ 4100
383 @ 4100
383 @ 4100
460 @ 4100
265 @ 4000
400 @ 2750
470 @ 2500
510 @ 3500
400 @ 4500
Fuel Economy (city / hwy):
18 / 24
16 / 23
16 / 22
18 / 24
15 / 21
19 / 25
20 / 26
18 / 25
15 / 181
17 / 23
Transmsison
6-speed auto
6-speed auto
8-speed auto
6-speed auto
8-speed auto
6-speed auto
10-speed auto
10-speed auto
10-speed auto
10-speed auto
Legend
Figures provided by General Motors and Ford Motor Company
For the sake of simplicity, we used fuel economy numbers for 4×2 models (with one exception – see item 2 below)
A – Atmospheric or Naturally Aspirated
T – Turbocharged
1 – HO – High Output engine
2 – Available exclusively in the F-150 Raptor, which is available only as a 4×4 model
Does It Even Matter?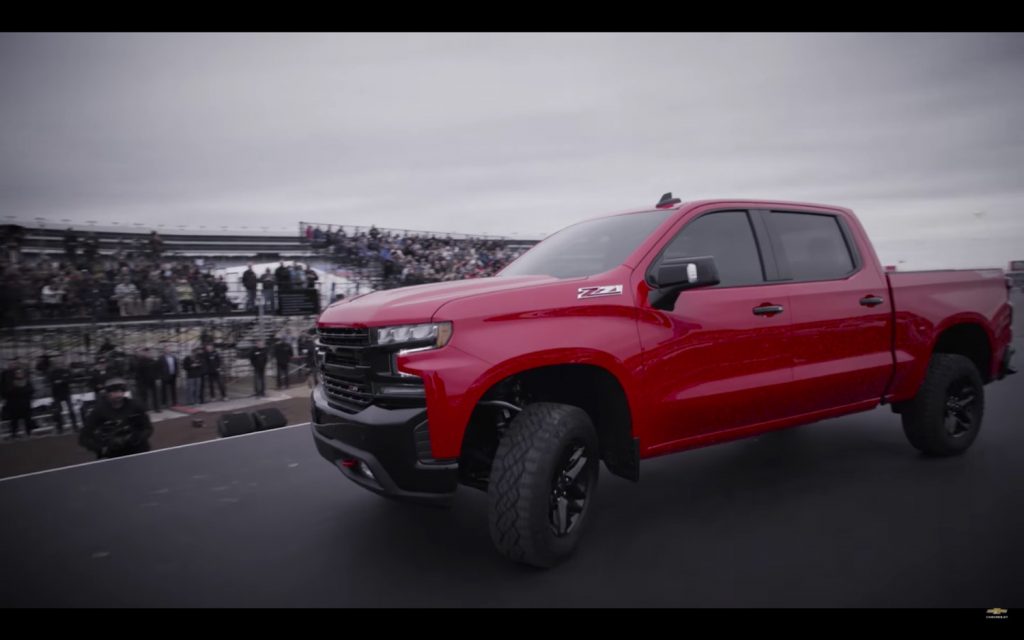 The way we see it, Chevy would do well to continue offering its EcoTec3 family of modern naturally-aspirated engines in the 2019 Silverado 1500, while adding a single turbo-charged six-cylinder motor to the 2019 Silverado engine lineup for those who want a smaller-displacement, boosted engine in their truck. It would seem that the engine Chevy should target the most with a new turbo-charged engine offering is Ford's 2.7L EcoBoost V-6, which serves as a mid-range motor in the F-150 engine lineup.
Doing so would equip the Silverado to combat Ford's ongoing efforts to make rival trucks with naturally-aspirated engines look outdated, expand Silverado engine choices and deliver a more economical Chevy truck, at least on paper… though with today's low gas prices, we have to wonder if anyone will actually care.
About 2019 Chevrolet Silverado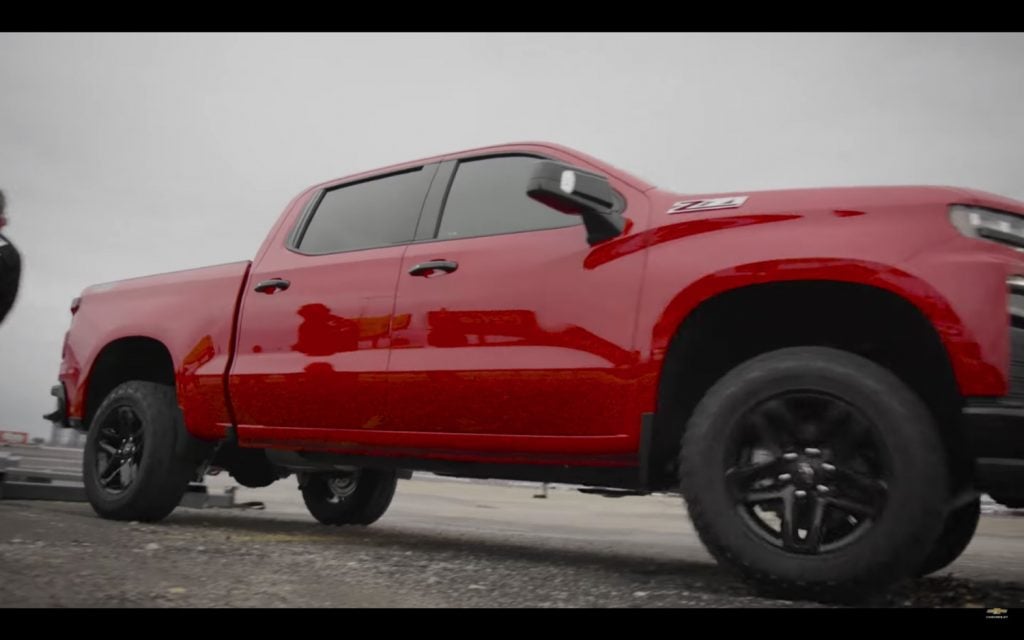 Chevrolet has gone on record in saying that the 2019 Silverado 1500 is the result of over 7,000 customer interviews – the most intensive research in its history. What's more, the new truck has been confirmed to use "higher grade alloy steel" in the bed floor as well as various mixed materials that will result in a reduction in weight and improved performance. The truck will also offer an expanded amount of (eight) models (including the new 2019 Silverado Trailboss variant) with more engine/transmission combinations and more technology and convenience features.
We'll know full details about the new Silverado at Chevy's upcoming media event scheduled for January 13th, 2018 ahead of the 2018 North American International Auto Show. In the meantime, be sure to follow our Chevy Silverado news coverage.
More Information & Resources
Sweepstakes Of The Month: Win a Corvette Z06 and 2024 Silverado. Details here.
We are currently looking for experienced automotive journalists and editors to join our team. Make $60k-$80k per year doing what you love. We are also looking for an experienced web developer.
See details here
.