GM Archive Documents Reveal Plans For A Holden-Powered Baby Corvette In The 1950s
3
The automotive industry is full of "what could have been" situations, but sometimes, top-secret projects only come to light decades after the work started. General Motors isn't short on such projects, but we're only now just learning about the XP-85: a baby Corvette.
Wheels uncovered the secret documents after digging through the GM archives during a visit. The documents reveal plans for a smaller Corvette roadster to sit below the V8-powered Corvette. Specifically, GM wanted a Holden engine under the long hood.
Work began on the project in the late 1950s after a memo dated May 28, 1958, to then-GM design head Bill Mitchell called for XP-85's (short for experimental project) development. Four months later, a second memo sent to Mitchell included photos of a prototype with the words "Corvette Holden Engine" written beside it.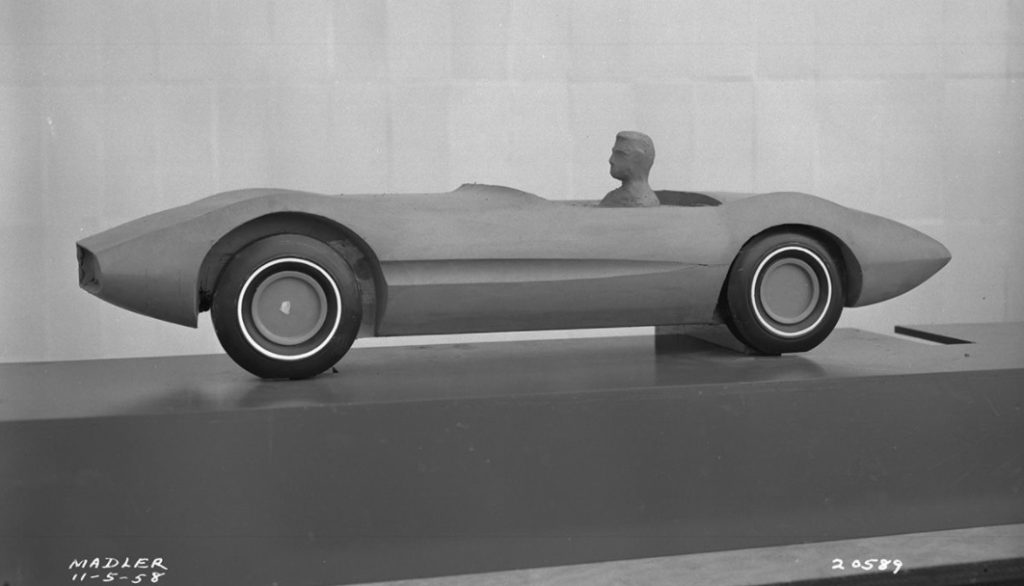 The official GM photographs reveal a low-slung roadster with an upright windshield with incredibly clean lines for the time—a hallmark of Mitchell-era design. GM was likely pretty serious about the car, too, as another memo said the prototype would be delivered to the Preliminary Design Studio upon completion. Engineers also added a vent behind the front wheel arches to aid in cooling.
According to the report, no one alive today could shed further light on the decades-old baby Corvette project. Staff only produced a second gray photo of a Holden 2.2-liter inline-six engine that may have been the desired mill. It made 70 horsepower in its time.
It's also unknown what happened to the prototype itself or why the project was ultimately dismissed. Potential rivals to the XP-85 likely would have included the Volkswagen Karman Ghia, and various British roadsters popular at the time.
Thus, we have yet another "what could have been" situation—a stillborn roadster that may have reshaped GM's vehicle history for decades to come.
GM Authority is looking for professional automotive journalists with at least three years of experience to join our rapidly-growing team. We pay between $60,000 and $80,000 per year. More details
here
.