You Can Now Remote Start Your GM Car Or Truck With Your Fingerprint
We are currently looking for experienced automotive journalists and editors to join our team. Make $60k-$80k per year doing what you love. We are also looking for an experienced web developer.
See details here
.
13
You didn't mis-read the title and your eyes are not fooling you: you can now remote start your GM vehicle (and do many other things) just by using your fingerprint on your smartphone.
The Lowdown
Here's the deal: users of GM's myBrand mobile apps — myChevrolet, myCadillac, myBuick or myGMC (powered by OnStar)– are typically prompted to enter their four-digit OnStar PIN when doing anything of value in the apps, such as performing remote commands, refreshing vehicle info, or looking up details about their account.
But as of version 3.7.0 (and newer) of the myBrand apps (released earlier this summer), iPhone and iPad users can replace their OnStar PIN with the Touch ID fingerprint technology, enabling them to remotely start their vehicle, lock/unlock its doors, and sound its alarm. All of these things were possible before… except for the fingerprint part.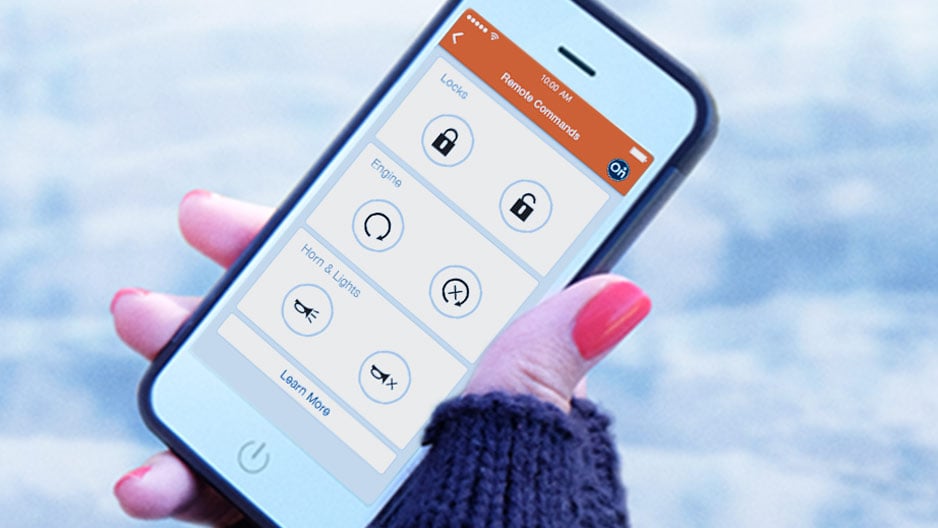 Enabling Touch ID In The myBrand Apps
Here's how to get it all working:
Ensure you have Touch ID set up on your iPhone or iPad

If you don't, go here: Settings app > Touch ID & Passcode > Enable Touch ID

Follow the prompts to set up touch ID
Don't see these menus? Touch ID is standard on the iPhone since iPhone 5S, as well as iPads since the iPad Air 2 as well as the MacBook Pro.

The myBrand apps should automatically ask you whether or not they you'd like to enable Touch ID.

Alternatively, you can enable Touch ID manually by going to Settings (found at the very bottom of the myBrand apps) > Touch ID.

Having instructed the myBrand app to use Touch ID, you will be prompted enter their OnStar PIN once.

This saves the PIN in the app.

From that point forward, when you do anything in app that requires you to authenticate with your PIN (such as any of the Key Fob / Remote Vehicle Commands), the app will ask you to scan your finger. You do so by touching the "home" button of an iPhone or iPad for a split second.

Key word: touching, not pressing. You do not press the home button when using Touch ID.
Real-World Experience
Having used the Touch ID feature in the myCadillac app in conjunction with my 2015 Cadillac ATS for the last few weeks, I can attest to an increase in convenience, especially when on-the-go: scanning my finger (when walking to the elevator) takes a blink of an eye thanks to the near-flawless execution of Apple's Touch ID mechanism.
By comparison, entering my passcode (sometimes incorrectly) is more time-consuming and requires much more of my attention, which might be challenging when walking down the stairs or to the office elevator.
What's more, Touch ID is also more secure than the PIN, as it prevents over-the-shoulder gazers from discovering your OnStar PIN.
Perhaps even better, there is also a "coolness" factor to it all: you can now open your myBrand app, hit the Remote Start button, authenticate with your fingerprint, and — voila — your car magically comes to life! This alone enabled me to make green with envy a friend who just bought a brand new Mercedes.
At the end the day, it's a trifecta of increased convenience, greater security, and supplementary coolness. What's not to like?
Yes, It's Secure
Those following Apple might know that the Touch ID feature is highly secure, since it uses a dedicated, highly-encrypted secure storage mechanism called Secure Enclave onboard Apple's iPhone and iPad devices (as well as new Mac computers). Meant as a successor to numeric passcodes to unlock Apple's mobile devices, Touch ID can also work in conjunction with passcodess — so it's not an "either-or" affair.
Here's the kicker: no one, not even the FBI or the NSA, has been able to break the encryption found in iPhones with the Secure Enclave (those containing Touch ID)… though they sure have tried. Rightfully so: the chip is also responsible for storing other types of sensitive information, such as payment methods (like credit cards) for Apple Pay.
Bottom Line
Replacing the four-digit OnStar PIN with Touch ID has been a welcome change in my experience using the myCadillac app.
Here's to a job well done to GM's team of developers.
For Android Users
Android users also have the ability to authenticate the myBrand apps using their fingerprint. However, availability of the fingerprint reader and its implementation (how well it works) varies widely from device to device.
We are currently looking for experienced automotive journalists and editors to join our team. Make $60k-$80k per year doing what you love. We are also looking for an experienced web developer.
See details here
.