Five Ideas How To Fix The Chevrolet Camaro
We are currently looking for experienced automotive journalists and editors to join our team. Make $60k-$80k per year doing what you love. We are also looking for an experienced web developer.
See details here
.
102
In a world of $70,000 Chevrolet Camaros that slice through road courses, we think it's a good time to reflect what was so great about the muscle car segment. None of us on staff were around for the sixties, or seventies, but those who were won't cease bringing up the enchanting scenario of driving off the lot with 350 cubic inches under the hood for a couple grand. And then street racing it on Woodward Avenue. Today, people are still doing the same thing. Although using a road-course-intent Camaro that costs more than a Corvette Grand Sport to run light-to-lights seems rather misappropriated. While true that the Camaro has been officially involved in SCCA/Trans-Am road racing since its first generation, it's also true that the relative performance:dollar ratio was more affordable. These days it seems that the Camaro is perhaps too good, and a bit ahead of its cachet when it comes to the price. One could argue that there's been too much focus on breaking glass ceilings and not enough on the entry point.
Get The V8 MSRP Down
This is what we mean by focusing on the entry point. $37,995 is the lowest price that somebody can buy a 2018 Chevrolet Camaro with an LT1 V8 engine. Dodge will sell you a 5.7L Hemi V8 Challenger for five-grand less, and a Mustang GT can be had for as little as $34,095 with destination. No, it doesn't matter that the Camaro SS is the superior performance car and possesses nearly 100 more horsepower than the Dodge. Like the Camaro, the Challenger and Mustang are tied to a muscle car heritage, and that means a V8 will always be one of the main reasons for purchasing one. At least Dodge continues to be the brand selling eight-pots at the most agreeable price, even if they have the fewest ponies.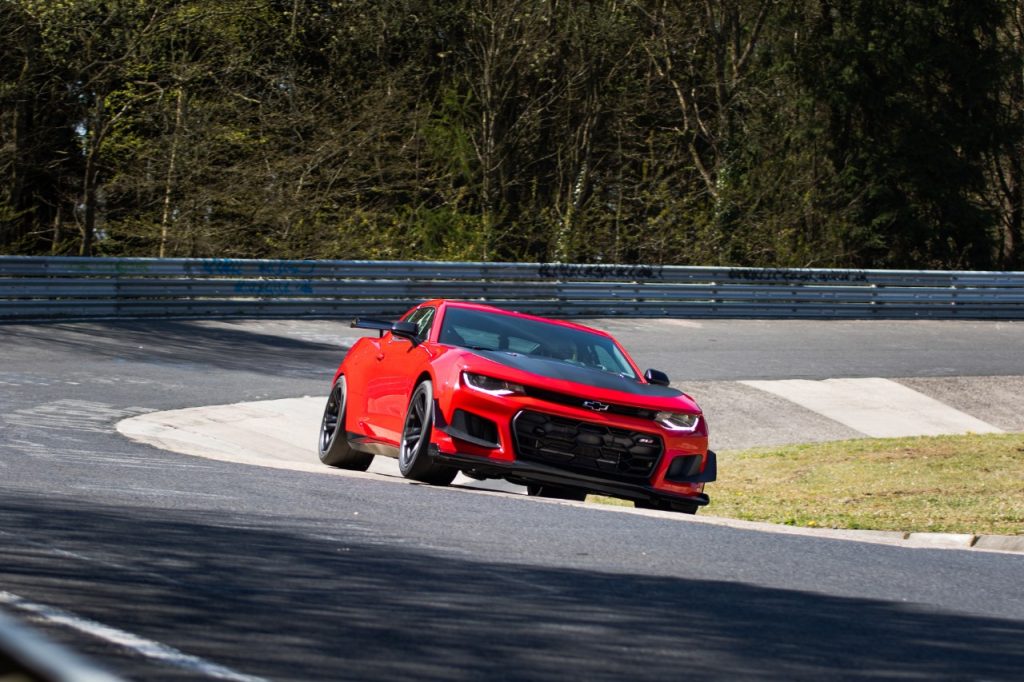 Relax On The Road Courses
Today, GM makes some of the best performance cars in the world. Not just for the money, either. For instance, a Camaro just ran a 7:16 on the Nürburgring. A Camaro. 7:16. Camaro ZL1 1LE. That's beyond-words insane. Did anybody, 10 years ago, ever think a Camaro would be well ahead of the Ferrari Enzo on the 'Ring lap leaderboard? Likely not. But, how far will such a feat go into marketing the car? How many Camaro buyers will understand what that time even means?
How many units of the Camaro are sold in Europe? Very little. How many customers take their Camaro to the road course, as opposed to the drag strip? Very little. It's very likely that the greatest road course enthusiasts and the best drivers that the Camaro will most likely saddle is the Camaro development team themselves. And hats off to them for creating the fastest road-course pony car that the world has ever known. But the folks over at Auburn Hills seem to recognize something a little more intrinsic to this space. Which brings us to our next suggestion…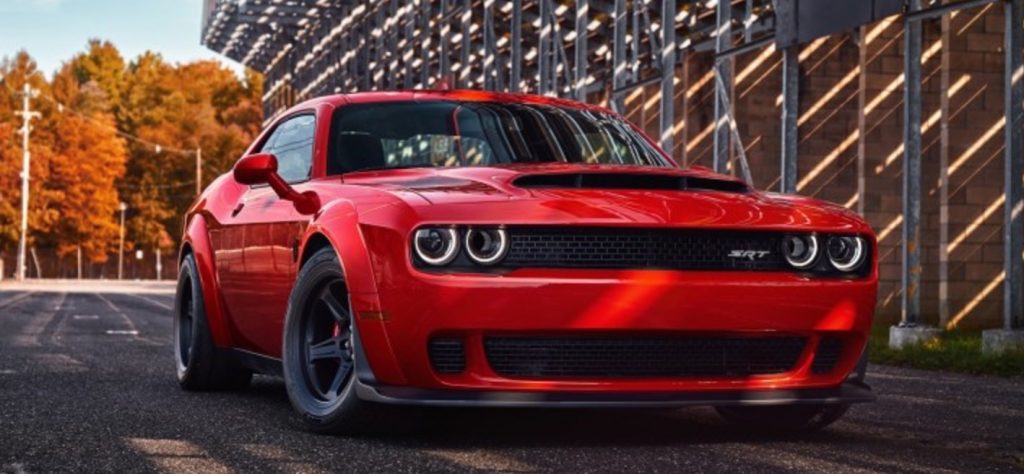 Build A Dodge Demon Rival
Preparing the daily content rollout of this amazing website involves countless hours of sifting through the never-ending sand pile of automotive-related stories, press releases, and reports all over the internet. If there's a car-related story that goes up on the internet somewhere, we probably saw it. It's with that level of observation that we can say that the sixth-generation Camaro ZL1 1LE just hasn't grabbed as many headlines or captured a hype wave that the Dodge Demon has been able to. It turns out all the muscle car world wanted was an 840 horsepower road-legal rocket ship from the factory that goes fast in a straight line. The answer should have been more obvious.
It's a car, denied approval by the NHRA, that has inadvertently fired up the aftermarket, seeing if a tuning shop can make somebody's Camaro or Corvette or Mustang "as fast as a Demon." Why? So they can take it to (impressively popular) non-sanctioned racing events like Texas Mile. Not an NHRA doorslammer competition, which many of our colleagues naively think that's what the Demon was built for. These unsanctioned speed events might seem like a Neanderthal rock throwing competition from the perspective of road-course-racing connoisseurs, but the sound of their umbrage merely bounces off empty bleachers of their rented tracks.
How can the Camaro team capitalize? By building an insane, road-legal dragster of their own. Somewhere between the COPO and the ZL1, perhaps. And make every option $1, because that's hilarious. Not everybody would be able to own one, but the halo effect of a road legal dragster feels stronger than the halo effect of a road legal track car.
Distance Design From Gen 5
One universal observation that the folks at Chevrolet don't mind admitting is that the sixth-generation Camaro looks far too similar to its predecessor. A sharper, thinner, sleeker looking version to be sure, but the profile and fascia designs are nearly identical to passers-by, and does little to suggest that things are all-new under the sheetmetal. Some believe this is what has deterred potential buyers from choosing the Camaro over other options. Hopefully the incoming 2019 Camaro refresh can both address that fluke, and turn buyers back on with its fresh looks. At the same time, the whole segment has to pick itself back up, which adds to the challenge.
Make The Base Engine Better
The 2.0L LTG turbo-four cylinder base offering continues to be a hard swallow for hardcore Camaro customers and potential buyers. It is the most affordable powertrain entry for the car, delivers impeccable balance to the chassis, and returns decent fuel economy. But it can still leave more to be desired. Even with an exhaust tune to sound sportier and/or a horsepower bump, most were probably hoping that the four-cylinder Camaro days would stay in the past. And it needs to be stressed that it's not about the power, or fuel economy, or the feats of engineering that went into the LTG, but simply that certain muscle car stereotypes will continue to direct the market. A four cylinder Camaro is, still, a four cylinder Camaro.
Perhaps therein lays the rub. The Camaro is an iconic nameplate, but with that comes legacies, both good and bad for today's market. The Camaro name still implies easy access to V8 power that popularized the American muscle car segment. The Camaro of today holds that power on a higher shelf. So while the reality is that Chevrolet has to operate in an over-regulated environment led by the EPA/CAFE fun police, hopefully there can be a way for the company to figure out how to attract buyers to the car before lingering regulations and a downward market choke out the business case.
Readers' Suggestion: More Effective Marketing
Many of you in the comments have pointed out that Chevrolet hasn't done much visible marketing/advertising for the sixth-generation Camaro. Therefore buyers are either not as excited about the Camaro as they should be, or as educated on the car as they should be, or both. The 'Real People' segment doesn't seem like a good fit for the message a car like this needs, so here's to hoping the Chevy can think outside the box and excite buyers on how great of a performance car the Camaro is.
We are currently looking for experienced automotive journalists and editors to join our team. Make $60k-$80k per year doing what you love. We are also looking for an experienced web developer.
See details here
.