Where The Stars (And Cars) Shine: Digging Deeper Into Cadillac's Latest 'Dare Greatly' Oscars Ads
14
The 89th Oscars have come and gone, but Cadillac made quite a splash it hopes will continue to resonate long after the red carpet is rolled back up. Ahead of the awards night, Cadillac debuted four new ad spots that would infiltrate television sets across millions of viewers worldwide. And, following these ads, it was clear a marketing tone shift had occurred.
We spoke with Cadillac Brand Marketing Director, Melody Lee, to unearth some additional insight behind the brand's latest ad blitz and why The Oscars are so important to Cadillac.
GM Authority: Why are The Oscars so important to Cadillac versus presenting the brand in a Super Bowl ad? Is there a certain demographic you're really trying to reach?
Melody Lee: Yeah, absolutely. We refer to the Oscars as the Super Bowl of pop culture, and after the Super Bowl, it's the second largest live viewing audience. Which is, obviously in this day and age with time shifting on television, really important for us to capture.
It's also, in terms of demographics, absolutely the right one. In particular, The Oscars over indexes on women a little bit. We do like being able to reach a female audience because they're making so many decisions around car buying. So, to put our brand right in the middle of a viewing experience that's really important to them (women) is huge.
It (The Oscars) actually has a very balanced demographic for generations X, Y and Boomers, so we like the fact we can reach several generations and it has appeal across each of them. We really like the idea of being at the center of that, so that's why we're in our fourth year of sponsoring The Oscars.
GMA: These latest spots definitely shift the tone of "Dare Greatly" overall. They're very product centric save for the "Carry" ad. What were the goals with this round of big ads? Whether they are branding, buzz et cetera.
ML: What we really wanted to do this year is put the spotlight back on the brand. And not just on the brand and its history and heritage of innovation and looking forward, but also on our great products. Because, as an enthusiast, you know Cadillac is making some extraordinary, world-beating products right now. We're trying to build the relevance of the brand in order for people to come to realize and get into our cars so they can experience just how good they are.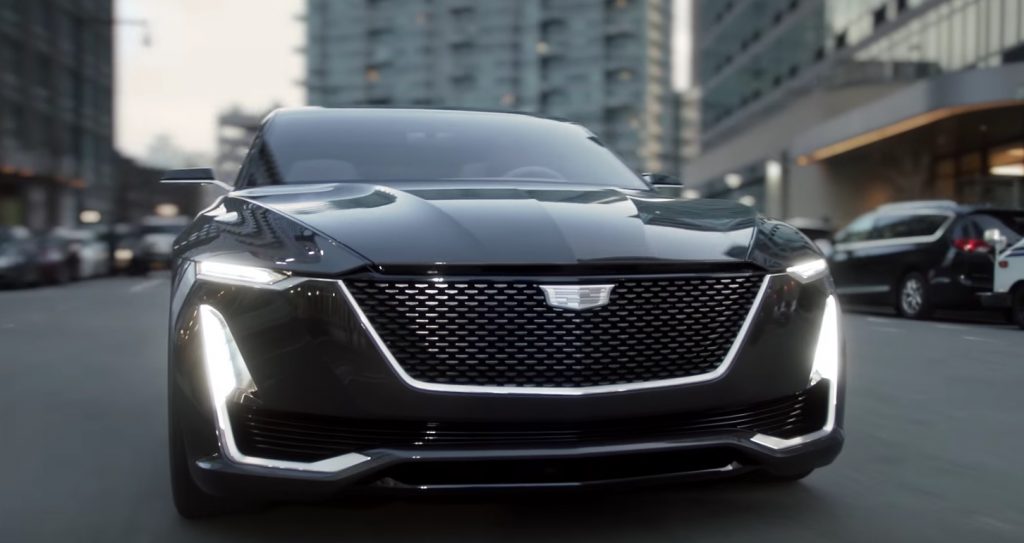 Essentially this year's goal was to tell the Cadillac brand story through the products that we offer. And that's how "Pioneers" came to be. It was really important to us as well that we also tie into historical relevance. You can get stuck always looking backward and I think you see this in the commentary on a lot of the articles you publish about Cadillac; people love to reminisce about our past because it is so rich. I think the thing that really stands out about Cadillac's past and heritage is that it's a brand that's always looked forward. It's always been about the future.
So, we wanted to give a nod to that rich historical past, really celebrate the great product we have today and the fact that the best is yet it come. Because that's the American spirit of optimism that Cadillac embodies right there: Always looking forward, always looking towards the future. That's how this whole suite of work came to be. It's all about daring and what drives the world forward.
GMA: Showing a vehicle consumers can't buy is an interesting tactic with the Escala. How important was it to advertise that concept car as the direction forward for Cadillac?
ML: It was very important to us that we show the car that is the inspiration and the design direction for our future line of products that are coming. In a year when we have no product launches and we're trying to lay the foundation for when they all do eventually come out in 2018 and beyond, we need to show the world we're thinking in a very future forward way with really interesting proportions, exterior design, really interesting materials for interior design. And then from a technological standpoint, cutting edge technologies like an OLED display in the Cadillac Escala.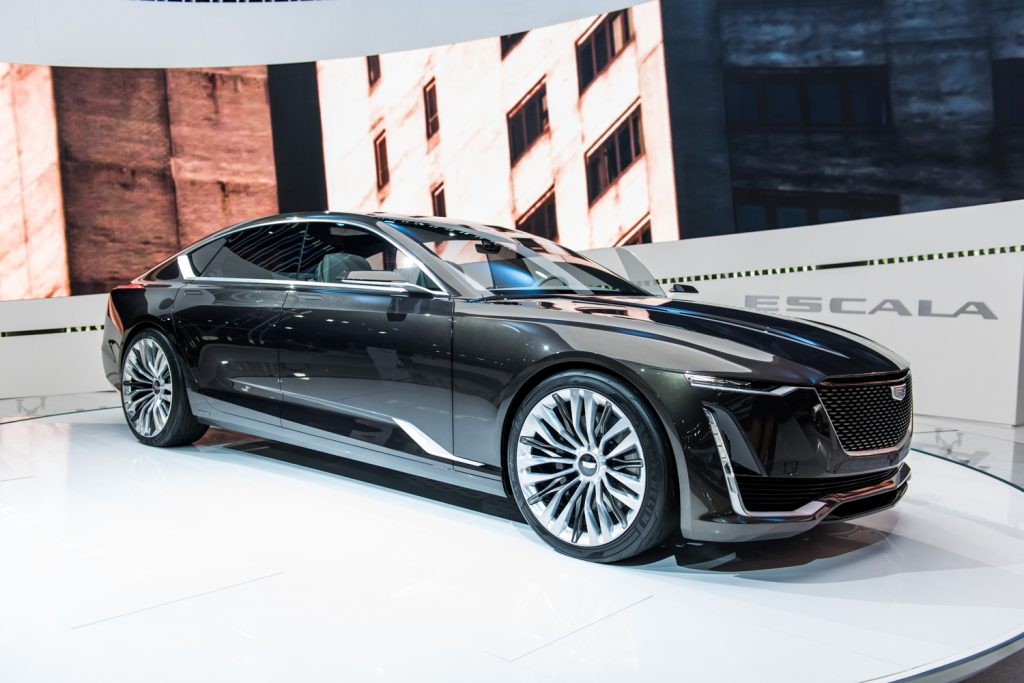 It is a symbol of how we're really pushing the envelope and thinking in truly innovative ways for the future. So, it was important for us to make a statement with "Pedestal" to say, "Even though this car may not be in a showroom today, we are going to continue to push this brand as far as we can to the edge for our consumers."
Hopefully, it has that intended effect of driving traffic into showrooms today, and when people walk in, I'm confident that they'll see products that are really amazing and surprise them in the best way. In that sense, that's the goal for "Pedestal."
GMA: Why a separate spot just for the CTS-V? It's kind of a car you think would sell itself because that's a niche consumer looking for a sport sedan rather than a regular sedan or crossover. Does Cadillac view the CTS-V as a "hero" vehicle so to speak?
ML: Yeah, absolutely. It is very much a hero or halo vehicle for us because when we talk about brand essence, we refer to it as passion. And we believe it's a very emotive essence. This is what we want people to feel about the brand, the products and when they drive them or even when they just think about the brand itself.
CTS-V, in many respects, is the embodiment of passion. There are so many things about the car you would think are not necessary. Why does it need to go 200 mph? Why does it need 640 hp? And that's what that spot answers. Why? Why would you do this? And the payoff is you can build a car, or you can build a Cadillac.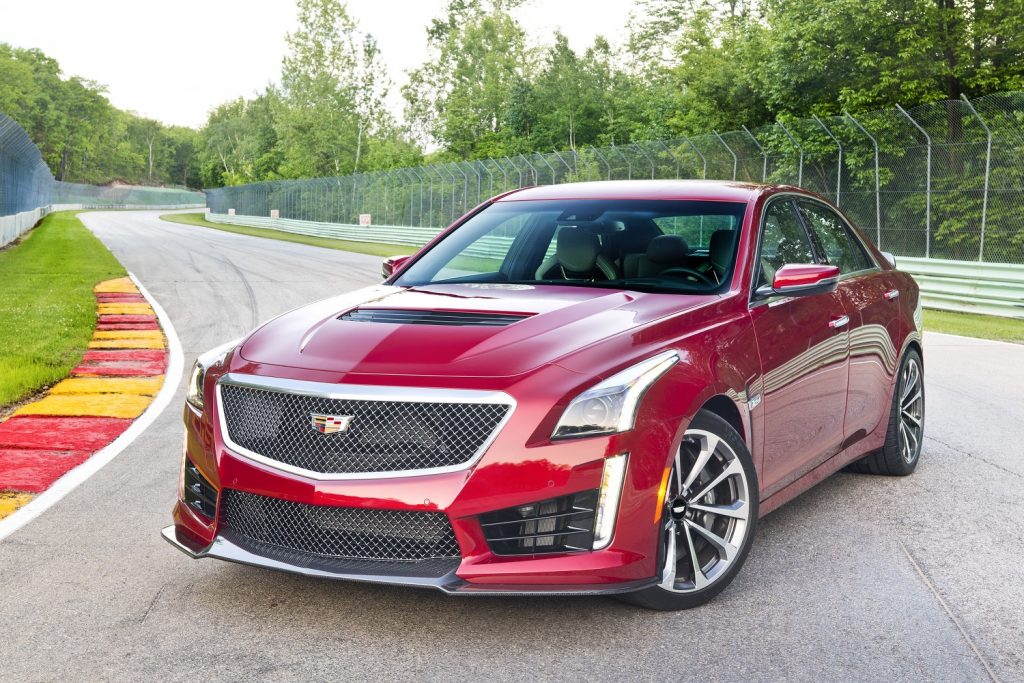 There's a little bit of a play on people using the word "Cadillac" to describe the best of anything, right? People will say it's the Cadillac of refrigerators, baby strollers, insurance plans, you name it. We're sort of playing off that notion of Cadillac being the absolute best and CTS-V is really the most passion sparking, superlative vehicle we have in our lineup. It's absolutely hero or halo advertising.
GMA: How do "Carry", "CTS-V", "Pioneers" and "Pedestal" weave the idea of "driving the world forward"?
ML: We were really intent on making sure this body of work came together and the thematic that drives through all four ads is the sub-tagline of, "Only those who dare drive the world forward." It is a little bit of a finer point on "Dare Greatly". It's really helped us shape the four spots that will air during The Oscars.
With "Carry", it is an expression of how we move the world forward together. It's all about a celebration of the American values that have always made us so great. "Pioneers" is an expression of how we move the brand forward while celebrating our past. "Pedestal" is how we move forward in our vehicles and "CTS-V" is sort of the coda on the suite of work to emphasize that our products are already there today in many ways. I think it's worth emphasizing that moving forward theme blends through everything.
Sweepstakes Of The Month: Win a Corvette Z06 and 2024 Silverado. Details here.
We are currently looking for experienced automotive journalists and editors to join our team. Make $60k-$80k per year doing what you love. We are also looking for an experienced web developer.
See details here
.