Five Things We Like About The 2018 Chevrolet Traverse
43
Chevrolet has finally given the Traverse full-size crossover some much-needed attention. The brand revealed the 2018 Chevrolet Traverse at the 2017 North American International Auto Show earlier this week, and we certainly spent some time getting to know the latest utility vehicle.
So, we've compiled five things we like about the 2018 Traverse after scouring over the vehicle this week. The list starts right down below.
1. The exterior design's profile
Chevrolet designers knew what they were doing here. The 2018 Chevrolet Traverse harkens back to the days of body-on-frame SUVs and mimics a familiar shape found in the Chevrolet Tahoe. In fact, the new Traverse is actually longer than the Tahoe, which is a true, full-size SUV. Even if the styling looks like a larger 2018 Chevrolet Equinox, it's a much better-looking vehicle now. The new profile ditches the rounded look of the outgoing Traverse for the good.
2. Bountiful amounts of storage
Everywhere you look inside the new Traverse, there's a cubby, a pocket or space to put whatever it may be. The storage should certainly be loved by families stepping into the Traverse. Heck, there's even additional storage to be found in the rear hatch; the floor opens to reveal hidden compartments.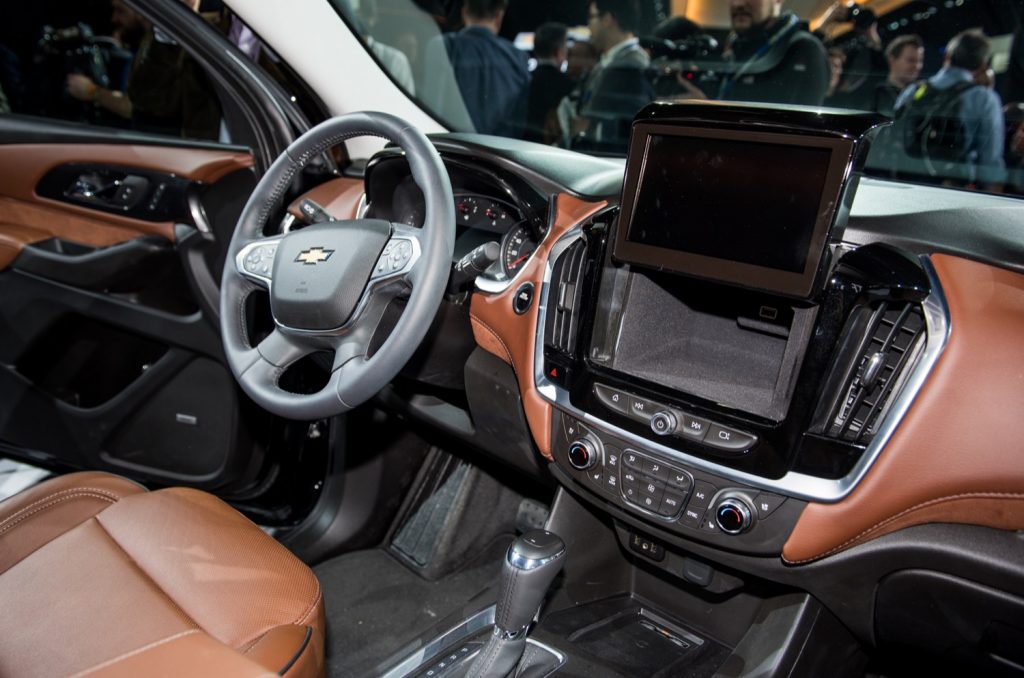 3. Third-row legroom is pretty great
Chevrolet believes the 2018 Traverse will arrive with the segment's best third-row legroom. Right now, we think they're right. We climbed into the third-row of the 2018 Traverse and found it was pretty comfy. Keep in mind, though, none of our staff is outlandishly tall. Adults may feel a bit cramped, but the kids should have no issues maneuvering about in the third row.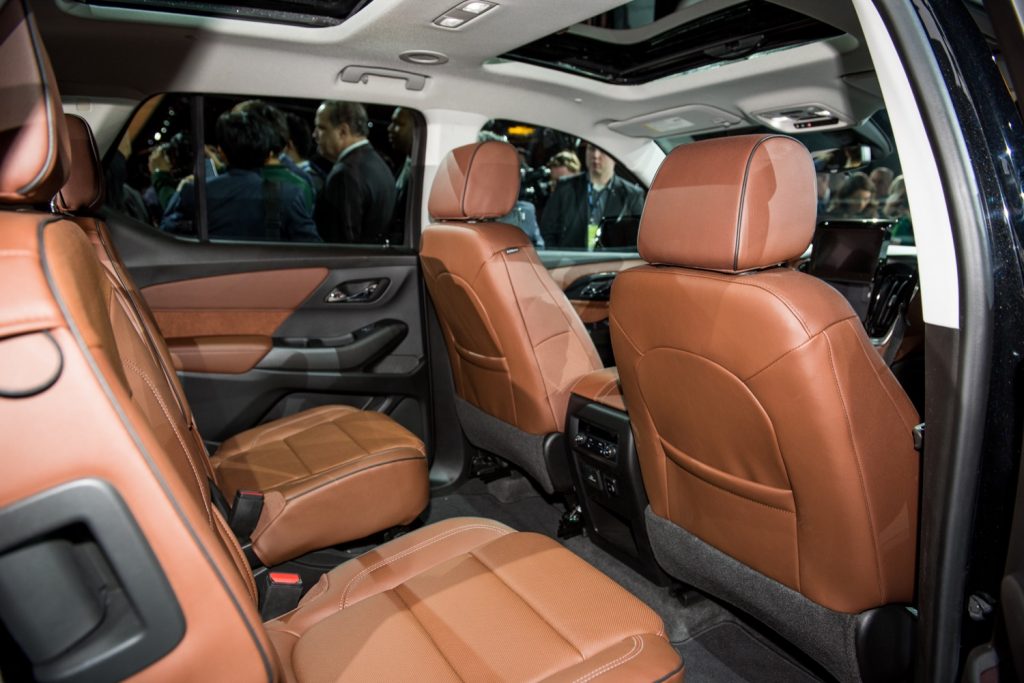 4. The wireless phone charging cradle
GM has done a few different styles of wireless phone charging, but we think the 2018 Traverse has nailed the best execution. The phone simply slips into a cradle right below the center stack. It's in arm's reach, in plain sight and sits comfortably with tall sides to ensure it does not slip out. The iPhone 7 Plus fit perfectly, but smaller phones may not be the same story. However, we think it's an excellent touch.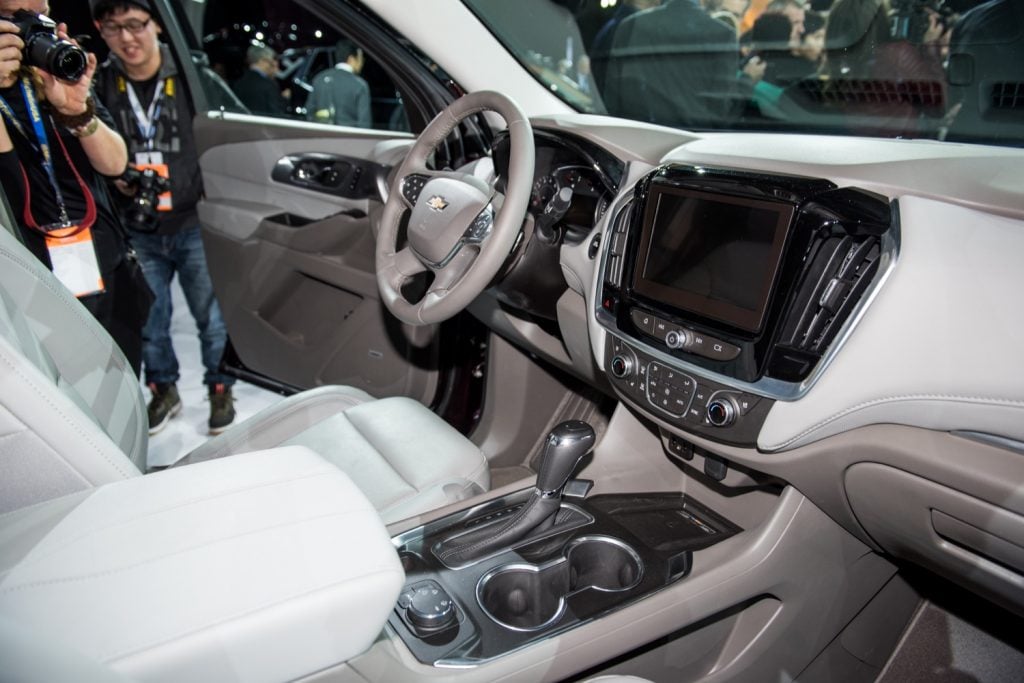 5. The Chevy bowtie logo lamp
Chevrolet added a neat touch for the 2018 Traverse at the rear of the vehicle. A "bowtie logo" lamp is now present at the rear of the vehicle, which will illuminate the ground for drivers and passengers to activate the hands-free power liftgate. Necessary? No. Helpful? You bet.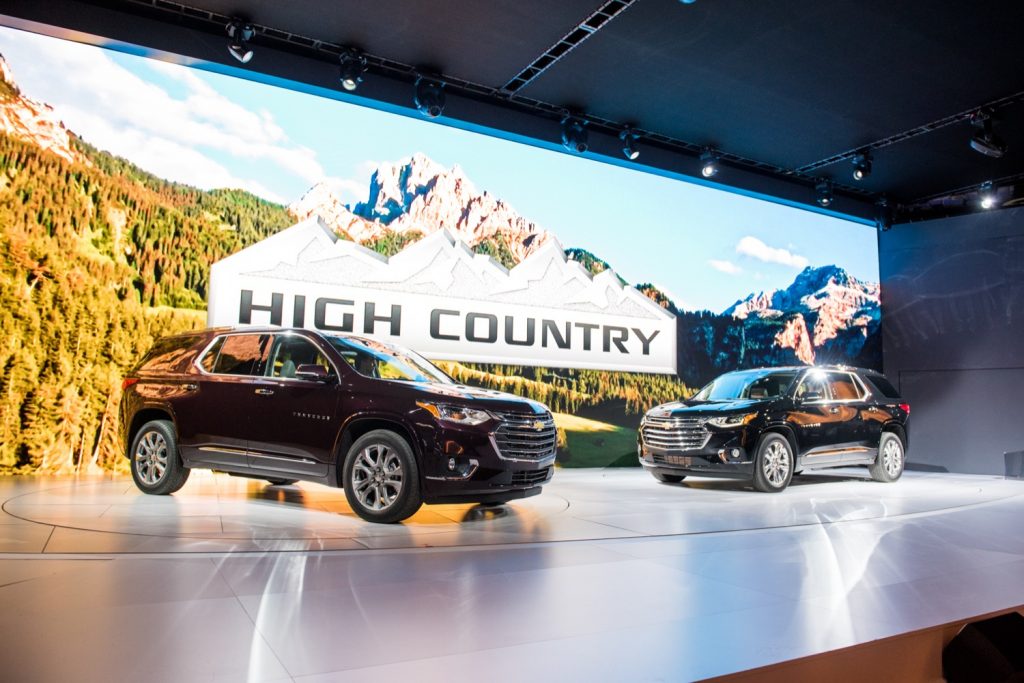 Want to see your GM ride featured on GM Authority? We welcome your submissions. See
here
for details.