2016 Cadillac CT6 3.0TT Platinum: First Drive
25
I thought Cadillac was passed the "tweener car" malarky, but the 2016 Cadillac CT6 suggests otherwise. At 204 inches in length, the CT6 is very much a full-size executive sedan. Yet with the 2.0L base engine, the MSRP is a relatively cost-effective $53,495. Almost half that of the Mercedes-Benz S-Class starting price. Some industry experts are even saying that the amount of vehicle for the price is enticing enough for the CT6 to lure buyers away from its smaller (yet slightly heavier) brother, the Cadillac CTS. We've seen this before.
Yet! Option out a CT6 to where its powertrain and content levels are more in line with the likes of the BMW 7 Series, Audi A8, Mercedes-Benz S-Class, etc… and it paints a different picture. One that is more balanced and in-line with the German competition. This happens when the CT6 is equipped with the all-new LGW 3.0L twin-turbo V6 engine with 404 horsepower and 400 lb-ft of torque, paired with an in-house 8-speed automatic transmission. This is the CT6 we've been looking for, on paper, at least. For the most luxurious experience Cadillac can offer, opt for the Platinum trim level. At that point, there's the choice of going with a loaded-to-the-gills 2016 Cadillac CT6, or a very base-level S-Class for a few grand more. But only try-hards get the base models.
We've long been anticipating something above the Cadillac CT6, which would fulfill the need of a large flagship luxury sedan. This sort of statement is necessary for a brand that built itself off large flagship luxury sedans. Hopefully that isn't lost on the marketing department, or the product planners.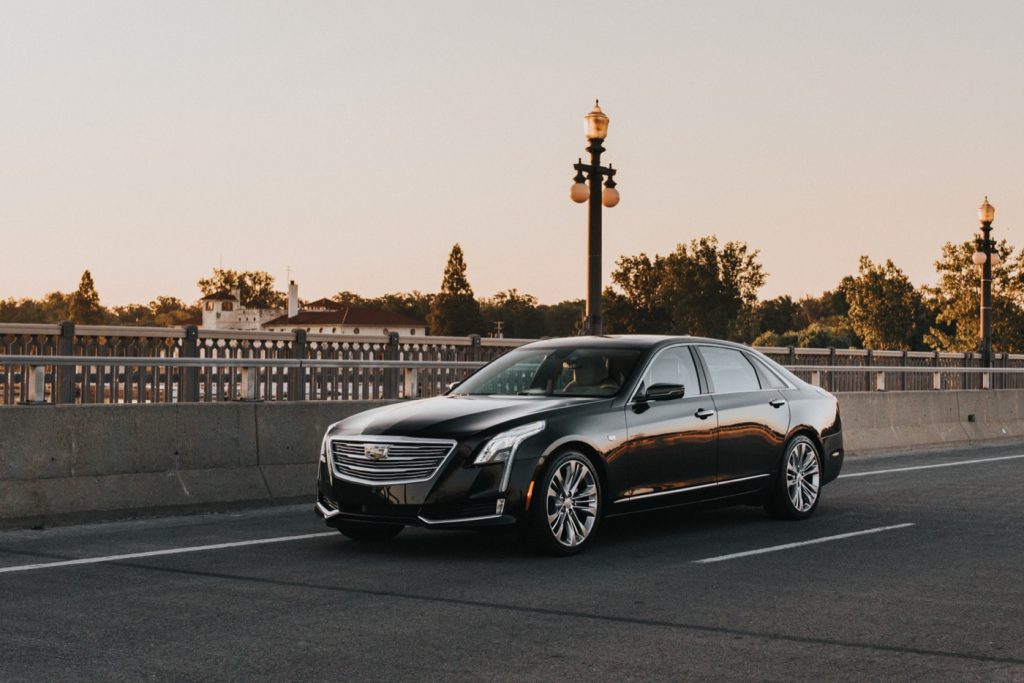 We've driven the CT6 previously, albeit in rear-wheel-drive, 2.0L turbo form. Proponents of that guise tout both its lightness and weight distribution. Ze Germans use a word called "dynamism" to describe those characteristics, we believe. The Cadillac CT6 3.0TT can only be had with all-wheel drive, and as a result carries more heft, while adding over 100 more horsepower. And while it has over 400 horsepower, we won't dare describe the CT6 twin-turbo as a V-sport, let alone a full-on V-Series. But not in a negative connotation. Rather, the CT6 3.0TT is an equilibrium of both power and opulence. Will this formula make American luxury sedans great again? Let's see.
Just looking at the CT6 from the outside… there's a very, very subtle menace to it. A sort of umami flavor of intimidation. And while, yes, it still pales in comparison to the presence of any of the three astonishing Cadillac concepts that have rolled out over the past five years, it can still hold its own. Especially in the segment full of restrained design. The size of the CT6 definitely helps with its ubiety, but those reverse-goth teardrop headlights help it more. They're highly distinguishable in the gloom, and emanate the impression that the CT6 is tearing out beams of light down its fascia. While I personally think there's still more room for some moxie in the design of a Cadillac flagship, I have indeed grown to like it over time.
Inside, there's a Platinum-exclusive suede headliner that cascades over the cashmere-hued interior (with "maple sugar accents," as Cadillac puts it), and chevron-perforated leather seats that felt nothing short of indulgent. Otherwise, there wasn't much change from the interior in the Cadillac CT6 2.0T that was previously tested. But putting it that way doesn't do much justice. Because with the CT6 Platinum; the Bose Panaray sound system, driver convenience package, dual retractable 10-inch rear seat entertainment with a remote, four-way climate control, a rear armrest control console, a trio of rear sun shades, panoramic moonroof, radar-based adaptive cruise control, front/rear automatic braking, a 360-degree parking camera… and on, and on… are all standard. There has never been a more contented Cadillac.
Not seen in lesser models is a very sophisticated night vision system that displays in the digital instrument cluster – locking on to things such as road signs, and moving objects such as cars, animals, and people. Yes, it works with the lights off. It should be in a mafia movie as a, um, instrument of significant story development. Stop scowling.
Blemishing this $90,945 sedan (as tested), however, is the fact that the same plastics that can be found on lesser models remain unchanged with the Platinum, which comes in roughly $35,000 higher. They couldn't find it in that wide margin to utilize better materials for, say, the seat adjusters? Or they couldn't find anything other than what looks like a sticker as the front emblem, because of the adaptive cruise control radar?
It's like serving a perfectly cooked wagyu burger with a perfectly toasted brioche bun, with perfectly caramelized mushrooms… and friggin' Heinz mostly-corn-syrup-but-somehow-passes-for-ketchup. At Mercedes-Benz, meanwhile, it's known better not to blend budget ingredients with haute cuisine. Even if that is the premise to Andy Milonakis' Fat Prince, and even if it is an entertaining YouTube show to watch – it doesn't mean it should be practiced outside the realm of comedy.
Maybe it's not fair to compare a fully loaded 2016 Cadillac CT6 to a base Mercedes-Benz S-Class, which starts (starts!) at $96,600. Though it does plainly show what league Benz is in with its flagship sedan when it comes to opulence. However, the Cadillac has an ace. And where developers may have short changed a few little things – the driving dynamics are bang. on. The vehicle behavior of the 1,100-lb heavier S-Class feels as if it were made of wood and stones, where the mixed material body structure of CT6, is a masterpiece of modern engineering.
Where the CT6 3.0TT Platinum differs here from the 2.0T model we've previously tested is that mandatory all-wheel-drive. This is not a 404 horsepower Australian drift machine. This is a business luxury sedan, and it should be composed as such. The AWD is then amplified by the standard active rear steering. Not only does four wheel steering aid in decreasing the overall turning radius (a relatively tidy 18.5-inches – 1.5 feet less than that of the S-Class), but it also aids in road maneuverability. With four wheel steering, the CT6 Platinum shifts into lanes with less roll than before. This gives the big Cadillac an unprecedented agility for its size. With a 54/46 front/rear weight distribution, the base model is more balanced on paper, but the 3.0TT and active steering is my recommendation for the enthusiasts' choice. Perhaps even the choice for those who want to channel their inner Statham in the Transporter films.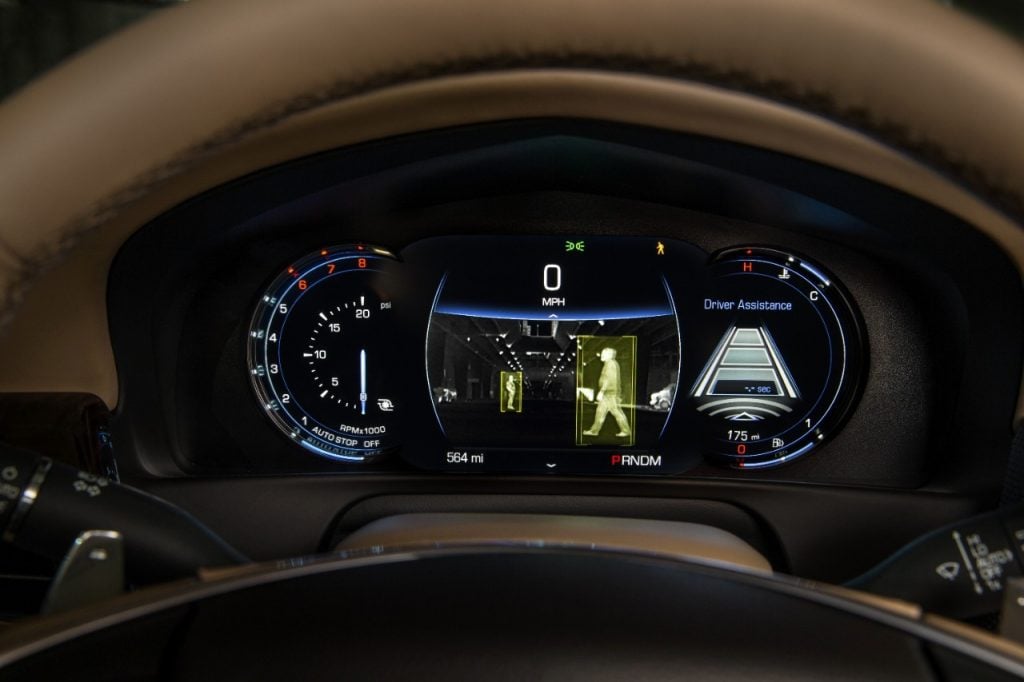 As much of a wonder as it is to drive, there remains a paradox. The CT6 is likely a vehicle that one would be driven in, just as much as the owner would drive it. Where if the owner was indeed routinely driving a CT6 Platinum in this case, they'd likely have the money to opt for Cadillac's fastest car, the 640-hp CTS-V. And who's going to pass that up?
More importantly, does the Cadillac CT6 Platinum feel special? Yes, but not in ways that are initially immediate. Like the beginning of any strong relationship, it takes some getting beyond the initial visuals to really understand what's below the surface, and takes some savoring. And to find that point can be rather blissful with the CT6. However, shallow buyers are likely to overlook it.
Sweepstakes Of The Month: Win a 2023 Corvette Z06 Convertible. Details here.
We are currently looking for experienced automotive journalists and editors to join our team. Make $60k-$80k per year doing what you love. We are also looking for an experienced web developer.
See details here
.