Not Shockingly, Tesla CEO Elon Musk Criticizes 2017 Chevrolet Bolt EV Rollout Operations
22
This report should come as no surprise to those familiar with the increasingly chilly cold way over electric vehicles. Specifically, General Motors and Tesla have been butting heads for years over retail sales, technology and innovation.
However, the latest comes directly from Tesla CEO Elon Musk, who stated he feels GM is seriously hurting itself by holding back volume on the upcoming 2017 Chevrolet Bolt EV. The Motley Fool reports, during a November 17 shareholder meeting, Musk commented on GM and other manufacturers over their timidness to flood the market with EVs. Musk was quoted saying the following:
I am a little concerned about the pace and volume of what they're doing since they seem to be mostly aiming mostly to just target whatever the incentive threshold is, and then not really do serious volume beyond that. … The major manufacturers are not, from what we see — maybe with the exception of what Volkswagen says they're going to do — none of the competitors are planning to do serious volume in electric vehicles yet. They're just sized to stay within the volume constraints of the incentives.
He went on to say GM's target sales of the Bolt EV, which have ranged from 20,000, 30,000 and even 50,000 vehicles sold, is much too low. Rather, he feels GM should be pushing for 300,000 to 500,000 vehicles per year to make a difference.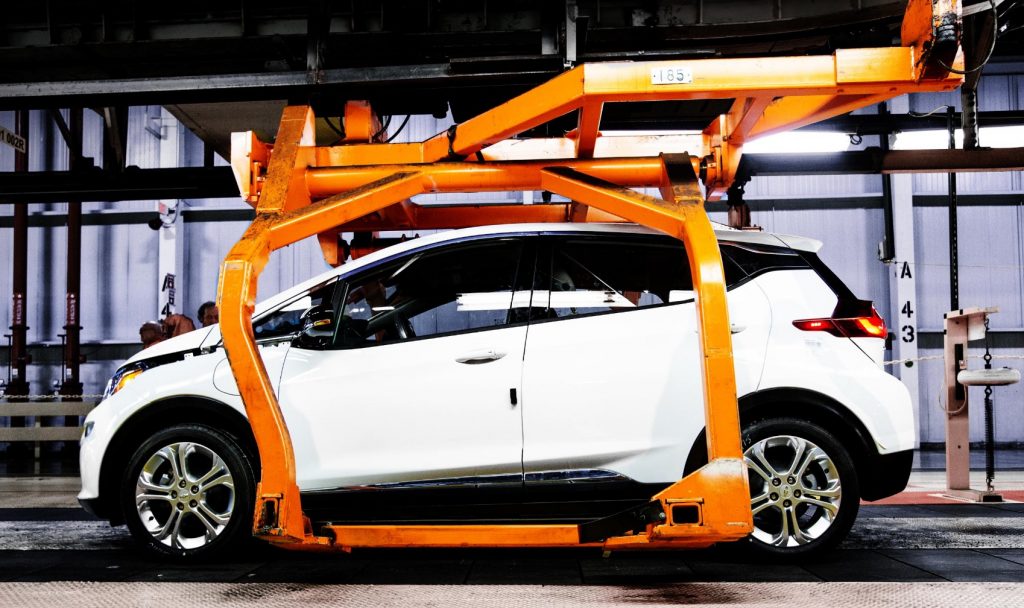 But, there are plenty of things working against the Bolt EV. Gasoline is cheap, Americans have fallen in love with larger crossovers and trucks (again) and $37,495 is still a chunk of change for a vehicle like the Bolt. We won't know how consumers take to the Bolt EV until deliveries begin, but we won't have to wait long. Bolt production has already begun at the Orion assembly plant, and owners should be receiving their vehicles quite shortly.
Want to see your GM ride featured on GM Authority? We welcome your submissions. See
here
for details.