Handful Of GM Concepts Land On Car and Driver's 20 Worst Concept Cars List
8
Concept cars are a wonderful thing. They provoke creativity and try to steer the public towards what the future may hold for a specific automotive brand. However, sometimes, they're not all that great.
Car and Driver has compiled its list of the 20 worst concept cars from the past 20 years, and General Motors was well represented here. We're sure this will be hotly debated, but here it goes.
1997 Pontiac Rageous
The excitement division was not very much exciting at the turn of the century. However, the Rageous concept turned a few heads. It pulled all the Pontiac performance design cues of the time into one Hot Wheels-looking machine. Whether it has aged well or not is in the eyes of the beholder.
1998 Buick Signia
Before crossovers were truely a thing, there was the Buick Signia concept. The tall wagon has long been criticized for its strange shape, including the bulbous rear fenders and giant grille. The Signia concept would preview the production Buick Rendevous, itself an easier-on-the-eyes Pontiac Aztek. Maybe.
1999 Buick Cielo
The Signia concept wasn't deemed quite the success many thought it would be. So, Buick decided to stick to sedans. Enter the Cielo concept. However, once again, strange body lines and a massive, drooping grille led to puzzled looks rather than an eye pleaser. The grille was supposedly supposed to reference the Buick Y-Job, the industry's first concept vehicle. However, the Y-Job certainly wore it better. Thankfully, recent Buick concepts have gotten it oh so right. We're looking at you, Avenir and Avista.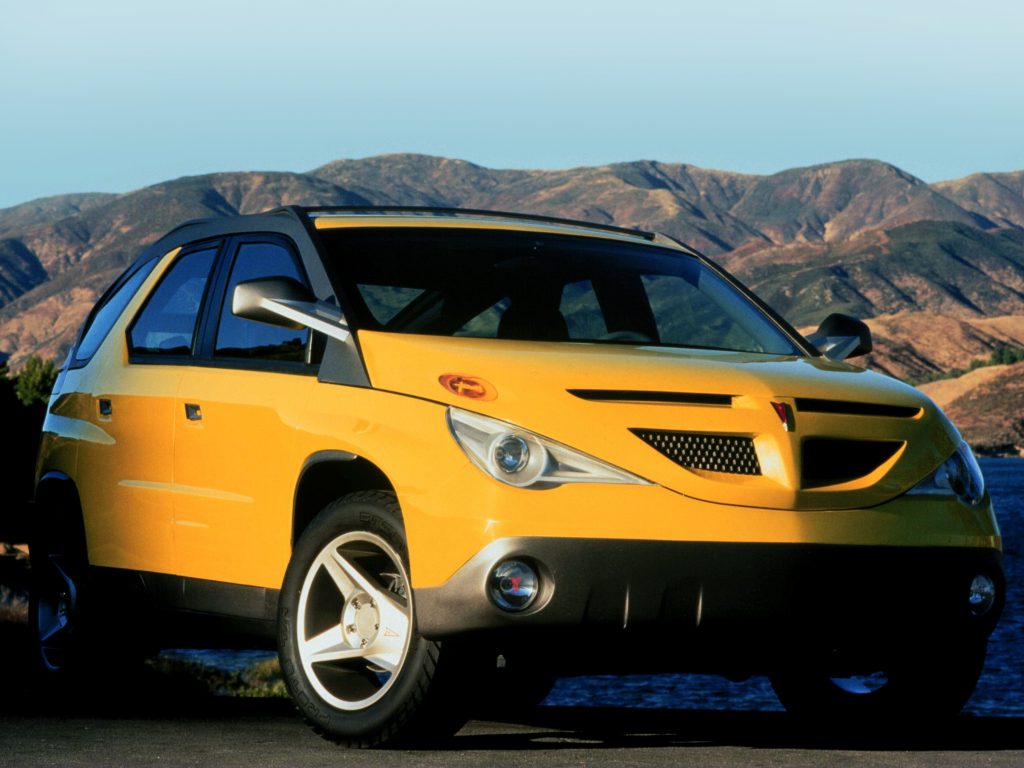 1999 Pontiac Aztek
How could this not land on the list? The Aztek is nearly a household name now, thanks to numerous pop culture references. To be fair, the concept variant looked much more handsome than what would come. Still, its awkward shape never found much love. Maybe it has a shot at being a future collectible? We've thought about it.
2002 Chevrolet Bel Air
It probably would have been best if Chevrolet left the Bel Air name to rest in peace as a cornerstone to the brand. The coveted Bel Air nameplate is synonymous with a simpler time and is about as American as apple pie. However, when the 2002 Bel Air concept debuted, it was a far cry from yesteryear. Retro was in, and the Bel Air tried to capitalize on the trend. But, the fact it was built on a Chevrolet Trailblazer chassis was no help for its awkward proportions.
GM Authority is looking for professional automotive journalists with at least three years of experience to join our rapidly-growing team. We pay between $60,000 and $80,000 per year. More details
here
.