11 Ways GM Can Step Up Its Full-Size Pickup Truck Game
80
General Motors reported earnings before interest and tax (EBIT) adjusted of $3.9 billion for the second quarter 2016. GM North America accounted for $3.6 billion, or 92 percent, of that. And of that $3.6 billion made by GMNA, over half was earned by The General's full-size pickup trucks — the Chevrolet Silverado and GMC Sierra. In other words, without strong sales of and profits on its full-size trucks, General Motors would have substantial financial troubles. Problem is, the automaker is falling behind the competition in the space, and real-world buyers are taking note.
To be completely clear: the house isn't falling down — so there's no need to panic… at least not just yet. As the British Government proclaimed during the Second World War, Keep Calm and Carry On. Or in this case, do just that, while remaining mindful of GM's various  competitive disadvantages with its trucks.
How and why is GM falling behind? In short, it all comes to features and creature comforts: today, trucks are used as much for work, as they are for personal/family use, and recreation. Pickups are perhaps the only vehicle that need to seamlessly balance and blend those capabilities, and GM's current generation of the Silverado and Sierra, which were launched in 2014, can do a much better job at that, especially in light of the competition.
1. Push-Button Start & Keyless Entry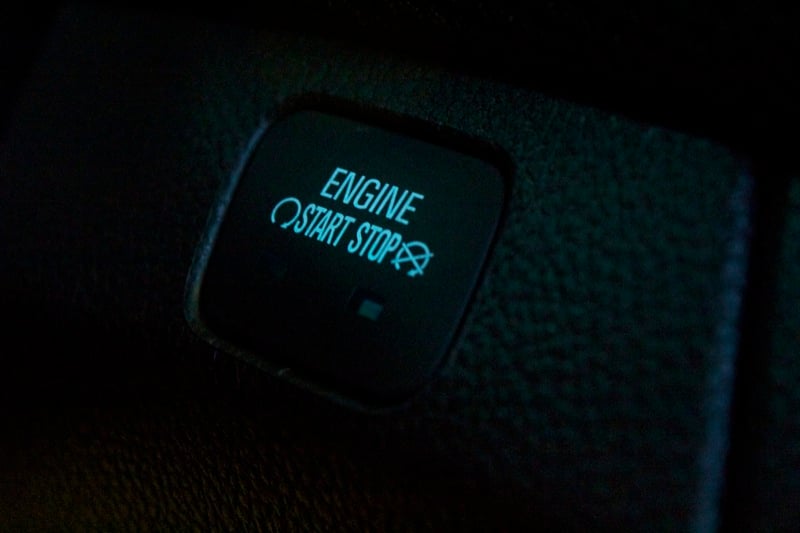 There is no reasonable justification that Chevy and GMC trucks near the $40,000 mark and above are not equipped with push-button start. There's even less reason that $50,000+ trucks like the GMC Sierra Denali or Chevrolet Silverado High Country don't have the feature.
Those who ardently believe that push-button start and/or keyless entry are gimmicks either haven't lived with a vehicle equipped with the features, or would be perfectly fine if new vehicles needed a crank to start the motor. Both keyless access and push-button start enable the driver to keep the key in the pocket, purse, handbag, or what have you, while entering and starting the vehicle. With comfort and convenience being the name of today's automotive game, these needed to have to come to the Silverado and Sierra yesterday. As a secondary benefit, the technology will also empower GM to avoid ignition switch fiascos in the future.
Competitors that have it: Ford F-Series, Nissan Titan.
2. Optional Console-Mounted Shifter
GM's reasoning for sticking exclusively to the column-mounted shifter isn't without merit, since avoiding a console-mounted shifter opens up that area for heaps of storage space. Problem is that not everyone cares about the space, and some want the look and feel provided by the console-mounted option.
Granted, this is a subjective preference for those who want it. But keep in mind that the beset-selling truck in the country — the Ford F-Series — offers it, and there is no reason that GM should not on such profitable and vital vehicles as Silverado and Sierra, at least on the higher-end trims.
Perhaps a better idea: switch to a digital system such as the rotary e-shift on the Ram Pickup and end the column and console shifting argument forever.
Competitors that have it: Ford F-Series, Ram Pickup (digital shift).
3. Dual Exhaust Option
Sure, dual exhaust is purely an aesthetic feature that, for some, makes the truck look better than with a curved exhaust tip. There's also the secondary benefit of a better exhaust note.
In that regard, this one is right put here with the console shifter: it's not exactly functional nor a necessity in a truck. In fact, it might even restrict access to parts of the bed. But there is demand for this feature in the real world.
Competitors that have it: Ram Pickup.
4. Uncompromising Off-Road Variant
We have been waiting so long for this, and it doesn't seem like it's coming for GM's K2-generation of trucks. No matter: Ford has the F-150 Raptor, and Ram has the Rebel. Outside of the Z71 package, which doesn't hold a candle to either one of those trucks, GM has nothing in this segment.
Granted, the Raptor doesn't sell in huge quantities. But that's not the point: each one sold makes a healthy profit on a per-unit basis, and — more importantly — creates immense interest in the truck line and in the overall brand, resulting in salivating fanboys and fangirls in the process. That, in turn, turns into (online) research and showroom visits, and some of those convert into sales of other vehicles within the lineup. And that is the halo effect at its finest.
PS: the Colorado ZR2 will be good, but its sales potential will be limited, as it won't compete in the world's best-selling pickup truck segment (full-size trucks).
Competitors that have it: Ford Raptor, Ram Rebel.
5. More Active Safety Features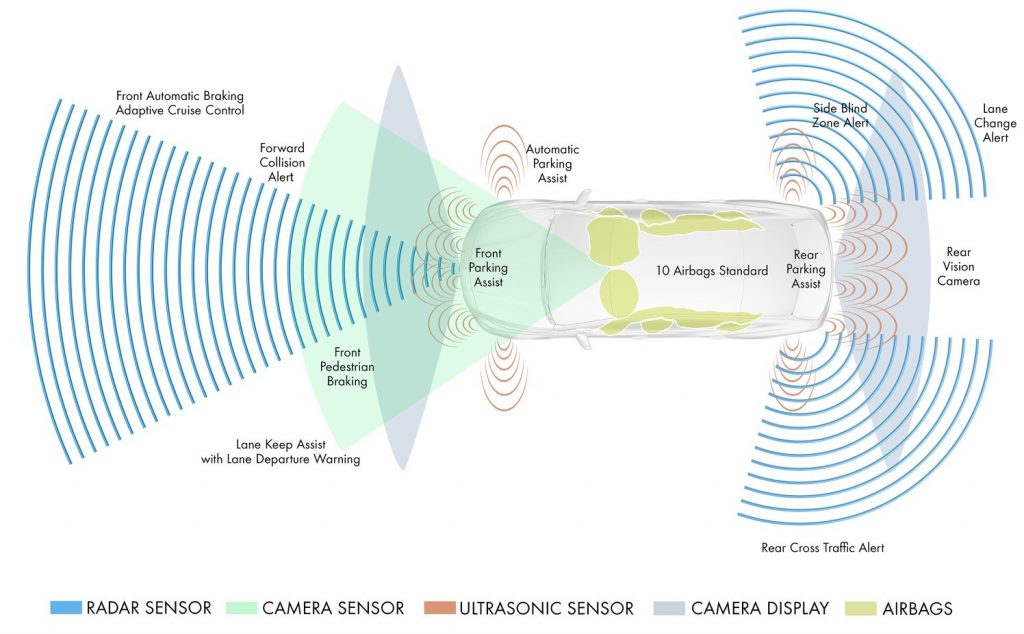 Both the Silverado and Sierra currently offer some form of active safety features, such as Forward Collision Alert, Lane Keep Assist, Low Speed Forward Automatic Braking, and GM-exclusive Active Seat, along with the recent addition of trailering camera. But the trucks currently don't offer the most advanced collision avoidance features, such as Adaptive Cruise Control (available on GM's full-size SUVs), Surround Vision and Rear Camera Mirror.
We'd like to see all three make their way to the trucks as extra-cost, optional features, as each will be highly useful in a large truck while also enabling GM to charge more for the features, thereby raising ATPs and per-unit profit margins.
Competitors that have it: Ford F-Series; GM vehicles.
6. Second-Row A/C Vents
How a full-size truck with four full-size doors in today's day and age can be sold without A/C vents for the second row is just impolite. The poor folks sitting back there, whether kids or fellow colleagues, are no different from the driver and front-seat passengers — they, too, get hot and cold. So, why don't they get any love?
When GM gets around to adding the vents to the Silverado and Sierra, it should also add tri-zone or quad-zone climate control as well.
Competitors that have it: Ford F-Series, Ram Pickup.
7. Smarter Bed Solutions
Wouldn't it be useful if your truck had built-in storage in the sides of the bed without sacrificing its functionality? Why, yes it would be. Ram has just that with the RamBox Cargo Management System, negating the need for big, heavy and expensive tool boxes. Even better, RamBox is drainable and can also be locked. We have previously outlined multiple features we would like to see from GM when it comes to truck bed solutions, but it's nice to serve a reminder every once in a while.
And for those who need to get a four-wheeler, a pair of motorcycles or dirt bikes, or maybe even a golf cart into the bed of their truck without ten guys, a forklift, or self-made plywood, wouldn't it be practical if the truck offered built-in rails to do just that? Sure it would. Ford offers just that on its new F-150. Called Stowable Loading Ramps, it's a pricey option but one that is highly useful and profitable for the Blue Oval.
In all, GM needs to offer smarter truck bed solutions. That said, one feature that is new for the 2017 model year is capless fuel fill — a highly-convenient and time-saving feature. GM was slightly behind Ford in bringing it to their trucks, but we're glad it's here now.
Competitors that have it: Ford F-Series, Ram Pickup.
8. Updated Center Console And Dash Design
From many a standpoint, there is nothing particularly wrong with the interior designs of the current Silverado and Sierra… if you are using them in the oil field or the construction site. Problem is, these vehicles are used just as often for personal use. And that is when we wish they had a little more pizzaz to their highly-utilitarian dash and center console layout.
Some decorative elements on the passenger side of the dash would certainly help, and we're sure that GM's multitude of interior designers can think of all kinds of ways to make the center stack of each model more appealing to the eye. Ford and Ram seem to have the perfect combination of practicality and eye-appeal. So can GM.
9. Higher-End Silverado Trim Level
The High Country trim on the Silverado is nice, but it's not for everyone. In a day and age when vehicle personalization and customization is the ultimate differentiator, especially on more expensive vehicles, the Silverado High Country by itself isn't enough, as there are those who want a flagship truck that's not all about the country. Though it does a great job competing with the likes of the Ford F-Series King Ranch, there is nothing in the Silverado lineup that takes on the F-Series Platinum trim. Though some might argue that GMC Sierra Denali accomplishes that feat, we'd posit that both brands should be able to stand independent from each other.
So, Chevy needs to offer a high-end, urban trim level for the Silverado. Something that is similar to the Sierra Denali, but is still Silverado and Chevrolet.
10. Half-Ton Diesel
FCA's Ram was first to offer a diesel engine in a modern half-ton truck with the GM-influenced 3.0L EcoDiesel, instantly drawing interest and attention from America's truck buyers. Ford appears to be following suit, and Nissan partnered with Cummins to stick a 5.0L V-8 turbo-diesel making 310 horses and 555 pound-feet of torque in the pseudo-heavy-duty Titan XD. On multiple occasions, GM has stated that it is ready to respond with a diesel in its full-size half-ton trucks. And therein lies the problem: as the industry offers oil burners in its half-tons, GM is waiting at the ready.
Has anyone ever benefitted from being the last to offer a vehicle in a certain segment or sub-segment? We think you already know the answer.
11. Less Weight
There have been rumblings that General Motors may utilize a more mixed-material approach in the future when it comes to trucks. Making the full-size models significantly lighter can both improve emissions and fuel economy, and allow for the usage of… you guessed it…
…Bonus: Smaller Displacement Turbocharged Engines
When introducing its current GMT-K2 generation Silverado and Sierra, GM made a point out of saying that the EcoTec3-branded, naturally-aspirated V-6 and V-8 engines are truck motors through and through, in some ways suggesting that smaller, turbo-charged motors originally developed for non-truck (car) applications have no business powering pickups. Meanwhile, Ford has bet big on turbocharging and decreasing displacement of its own EcoBoost-branded motors.
At this point, the jury is still out on whether boosted, smaller-displacement engines actually deliver real-world performance or fuel economy improvements over larger natural breathers. But for the sake of on-paper competitiveness, perhaps it would be beneficial for GM to offer one or two boosted motors in its half-tons.
In All…
Full-size pickups are the lifeblood of General Motors, and it's vital that GM maintains healthy sales and profit margins of the vehicles. And though the present-generation K2 trucks do the basics really well, it's fairly clear that some new comfort and convenience features are in order. Luckily, it has been rumored that GM has moved up the release of its all-new, next-gen pickup trucks on the T1XX platform to the 2018-2019 calendar year. In that regard, we might see some or all of the aforementioned features on those vehicles, rather than seeing the current trucks receive the changes.
Comments We Have Received
Lest you think we are a handful of opinionated auto writers, all of the above is based on actual feedback we have received in the mail from readers. Have a look for yourself.
"I'm convinced GM thinks I'm an idiot"
Let me say that I love GM trucks, but I'm convinced GM thinks I'm an idiot and don't do my own research before I buy a truck. Ford beats GM in every single category from luxury to utility to safety to performance and the incentives are a little better. It's time to consider buying a Ford if GM can't get their act together. 2017 Raptor!
"GM thinks they can build it and we will buy it regardless"
It appears GM thinks they can build it and we will buy it regardless. They do somehow continue to sell a lot of trucks. It's amazing how short the Silverado comes up when compared to the Ford. GM literally giving market share to Dodge, Toyota and Ford. I think GM is just satisfied being mediocre in the middle of things. It's also very clear Ford wants the # 1 spot very badly! Nice job Ford!
"After 30 years with GM, I switched to Ford"
Frankly, after 30 years with GM I switched to FORD to get the adaptive cruise, push button start as well as numerous other features that are not available on GM trucks. I was dumbfounded that GM did not keep pace with Ford or Ram. I get it but when I am paying $60k for a truck a lot of the options mentioned in this article should be there. GM does not even respond to email regarding the subject including capless fuel.
New F-150 "blew my socks off"
I went to look at a new Ford F-150 today. Blew my socks off! The full moon roof, keyless start, luxury items throughout that you don't see on GM trucks. Heated rear seats, AC vents to rear seats, power ports in the rear. Adaptive cruise control, center console shifter. Basically a Cadillac in a truck version. The Ford can out haul, out row, literally out run the GM trucks and that's with a 6.2. I can't imagine what ecoboost will do to the underpowered 5.3.
If GM was selling for only 40 or 50k like Dodge, I could see them getting away with such lack of options, but for 60+ they should be equivalent.
I've always preferred a GM truck, but these days GM is just cheapening out on all the little things they put in the Cadillac's and making out like bandits in profit on the trucks. On the other hand, Ford has introduced the Cadillac concept in trucks and taken it further with the Raptor. Amazing truck!
I will not buy another 60,000 dollar truck that is not superior to other trucks in the market place. Putting you on notice, GM, Ford is looking pretty good these days. Change your ways or lose another truck customer to Ford.
Sweepstakes Of The Month: Win a Corvette Z06 and 2024 Silverado. Details here.
We are currently looking for experienced automotive journalists and editors to join our team. Make $60k-$80k per year doing what you love. We are also looking for an experienced web developer.
See details here
.