What Chevrolet Says About Falling Sixth-Gen Camaro Sales
78
By this point, we have established extremely well that sales of the all-new, 2016 Chevrolet Camaro are down. In the first seven months of the year, Camaro sales have dipped 15.4 percent to 42,354 units. Truth be told, sales of the Ford Mustang and Dodge Challenger are also down — but only by 5.5 percent, meaning that Camaro sales are actually slipping faster than its two primary rivals.
Camaro vs. Challenger vs. Mustang Deliveries - Jan 2016 - Aug 2016 - United States
| MODEL | YTD 16 / YTD 15 | YTD 16 | YTD 15 |
| --- | --- | --- | --- |
| MUSTANG | -5.53% | 72,530 | 76,772 |
| CHALLENGER | -5.08% | 40,181 | 42,332 |
| CAMARO | -15.40% | 42,354 | 50,062 |
| TOTAL | -8.34% | 155,065 | 169,166 |
The decreasing sales are a strange development: an all-new model typically results in sales growing, rather than decreasing. So, what does Chevy have to say about it all?
Higher Inventories And Fleet Sales Of Fifth-Gen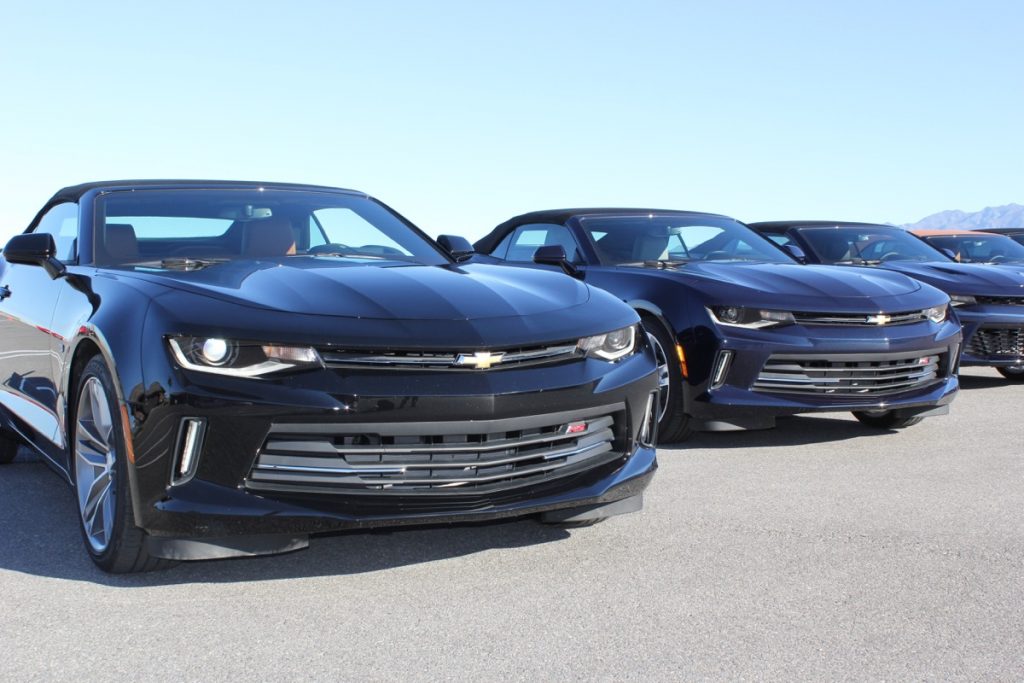 In speaking to Automotive News, Chevrolet spokesman Jim Cain attributed the decline to 2015 being a model change-over.
"A year ago we were running out the old model," he said. "We had higher inventories and higher fleet sales."
That "running out of the old model" is generally associated with higher incentives to clear out inventory (of the fifth-generation Camaro) in order to make room for an all-new product (the sixth-generation Camaro).
Higher Price
Another vital factor is the price of the sixth-gen model over its predecessor. The starting price of the 2016 Camaro is $1,995 higher than that of the last-generation 2015 model. The difference grows to $3,490 for the V-6 engine, since the base 2016 Camaro is equipped with a turbo four-cylinder. SS models with the V-8 engine start at $2,795 more.
To that end, Cain highlights that, according to KBB, Camaro transaction prices are up $3,584 over last year.
Higher prices resulting in lower sales volume shouldn't be too much of a surprise in what has typically been a price-sensitive segment.
Trim Level
2016 Chevrolet Camaro
2015 Chevrolet Camaro
+ / – 2016
Camaro Coupe
1LS
Model Not Available
$24,700
Not Applicable
2LS
Model Not Available
$26,140
Not Applicable
1LT
$26,695
$27,000
-$305
2LT
$30,795
$30,200
+$595
1SS
$37,295
$34,500
+$2795
2SS
$42,295
$38,300
+$3995
ZL1
Model Not Available
$56,500
Not Applicable
Z/28
Model Not Available
$73,300
Not Applicable
Camaro Convertible
1LT
Price Not Available
$32,200
Not Applicable
2LT
Price Not Available
$36,100
Not Applicable
1SS
Price Not Available
$40,500
Not Applicable
2SS
Price Not Available
$43,400
Not Applicable
ZL1
Model Not Available
$61,700
Not Applicable
Non-Existent Incentives
Chevy is also keeping from incentivizing the Camaro at the moment. Since the launch of the sixth-generation model through August 31, 2016, Chevrolet has not offered a single cash incentive on the vehicle.
By comparison, Ford has consistently been offering a $1,000 Smart Bonus Cash alongside 0% APR financing on the 2016 Mustang, which is already priced to start lower than the Camaro.
Cutting Fleet Sales
Todd Christiansen of Camaro Marketing tells us that Chevy is also keeping the Camaro away from fleet sales.
The effort is part of GM's well-publicized strategy to cut sales to daily rental car fleets. The practice reduces overall sales volume but delivers various benefits like higher resale and residual values, lower incentives, and higher Average Transaction Prices (ATPs). More importantly, it also boosts profit margins. Traditionally, General Motors hasn't championed such practices; the strategic change is one of the key differences between the "New GM" and the bankrupt "old GM".
How It Feels Not Being The Sales Champ
From January through July, the Ford Mustang outsold the Camaro by nearly a factor of two, and the Dodge Challenger is nipping on the Camaro's heels to become the second best-selling car in the muscle car segment.
In speaking to Chevy, we got the sentiment that it "sucks" not being the sales champ. For what it's worth, Chevrolet is also very well aware that the gen six Camaro is widely recognized as the car to get in the class.
Part Of The Plan?
We did our best to dig deeper and ask whether the higher pricing and associated drop in sales volume is all "part of the plan" for the sixth-gen Camaro, but didn't get very far.
Chevrolet is celebrating the 50th anniversary of the Camaro for the 2017 model year. In doing so, it's launching the Camaro 50th anniversary edition, along with the super high-performance 2017 Camaro ZL1 and 2017 Camaro 1LE track handling package for both, the V-6-powered 2017 Camaro LT 1LE and the V-8-powered 2017 Camaro SS 1LE.
The GM Authority Take
This is all quite the mixed bag, but our takeaway is such: the higher price of the sixth-gen is definitely taking a toll on its sales volume. That much is clear.
But the real question is whether Chevy's current strategy is delivering performance results (such as higher profits) compared to the approach it took with the fifth-generation Camaro, a vehicle that had a lower starting price and was also offered with more incentives.
We're also curious to find out what will happen when Chevrolet does add incentives to clear out the 129-day supply of 2016 Camaro inventory in the U.S. (as of August 1, 2016).
Looks like we will have like we'll have to wait six to twelve months to see how it all plays out, won't we?
More Pony Car Material
Sweepstakes Of The Month: Win a Corvette Z06 and 2024 Silverado. Details here.
We are currently looking for experienced automotive journalists and editors to join our team. Make $60k-$80k per year doing what you love. We are also looking for an experienced web developer.
See details here
.