2017 Chevrolet Camaro ZL1 Earned The Ten-Speed Automatic Gearbox
2
It's not every day a brand, or a single car, has the opportunity to showcase a brand new technology, especially something as monumental as a transmission. The 2017 Chevrolet Camaro ZL1 was developed from the beginning of the sixth-generation Camaro program, but the ten-speed gearbox wasn't always part of the equation.
After internal brass saw the successes of the Camaro team, it was decided the legendary pony car turned sports car would debut the transmission, which was developed in conjunction with Ford.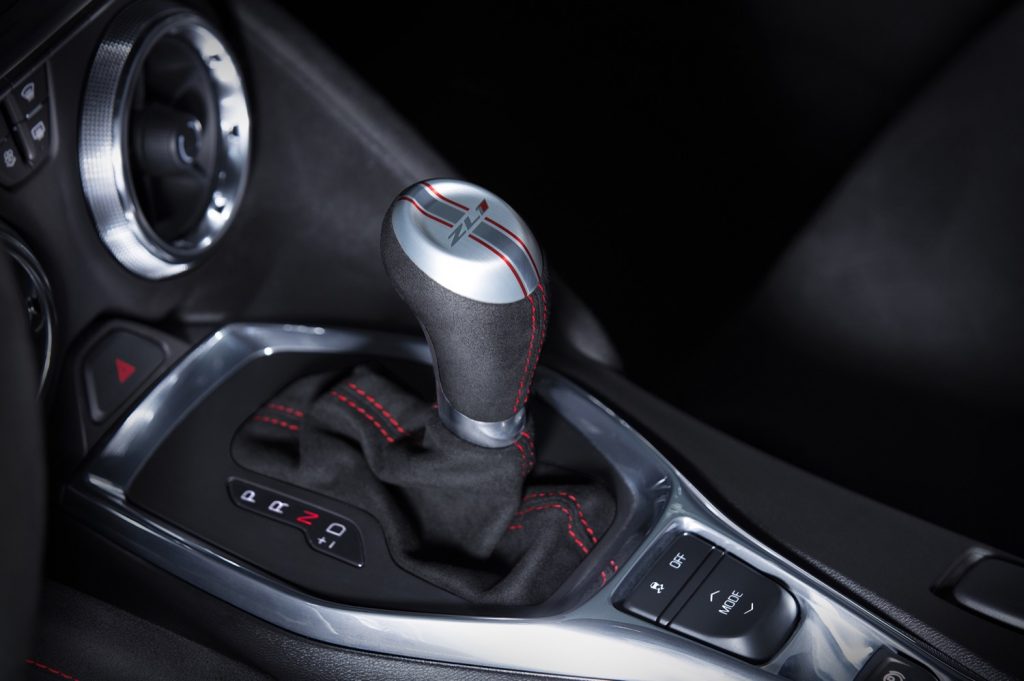 We spoke with Aaron Link, lead development engineer for the Chevrolet Camaro, and asked specifically if the Camaro team asked for the transmission, or if the car earned the capability to debut the latest engineering feat.
"I'd say it was a little bit of both," Link began. "The timing of the introduction lined up well for us. A lot of times, we don't get to debut something like this. I'd say it was something like a gift, but it was bestowed upon us because the company has seen how well we've done with the Camaro, and we were capable of taking on this risk."
The risk being development of a transmission for a particular application, and making sure it was suited for track duty. Typically, that job would be given to a much different program within GM, Link alluded to.
"It's a brand new piece. Someone has to develop and take on this unknown commodity. So, proving it doesn't leak, blow fluid everywhere or overheat … those are things we wouldn't typically take on like this. We'd normally see it during year two," Link stated.
Regarding the ten-speed automatic transmission in general, Link was skeptical about it at first, doubting the 2017 Camaro ZL1 really needed two additional gears. After his time spent with the development, though, he's completely changed his mind.
"When I first heard [we were getting the ten-speed], I was like, 'Boy, I don't think we need this.' I felt the engine didn't require staying in a narrow powerband. The [LT4] has power everywhere, it's not like a Honda four-cylinder that only has 1,000 RPM of power at the top."
You know, where the VTEC kicks in, yo.
"But, man, after driving with [the ten-speed], I'm so in love with it. I love the 800 RPM shift deltas, and it's so tight. The shifts are so quick, it's just really rewarding with this engine," he said.
As the Chevrolet Camaro continues to conform into a true world beater, we can only expect more advanced technology to find its way to the Camaro first. Because, if the rapid fire of Camaro variants thus far are anything to go on, more is certainly on the horizon.
Sweepstakes Of The Month: Win a Corvette Z06 and 2024 Silverado. Details here.
We are currently looking for experienced automotive journalists and editors to join our team. Make $60k-$80k per year doing what you love. We are also looking for an experienced web developer.
See details here
.