Roughly 70 Percent Of GM's U.S. Dealers Will Have Renovated Or Built Out New Facilities Since 2009
13
With over two-thirds of its U.S. dealers having renovated or rebuilt their facilities, General Motors is nearly finished with its dealer makeover program that started six years ago.
Back in 2009, the fresh-out-of-bankruptcy GM set out to overhaul the physical appearance of its dealer body. Presented to dealers as part of the Essential Brand Elements (EBE) incentive program, the initiative irritated many dealer owners and managers due to the large investment needed to revamp their stores, and to therefore to participate. Even so, roughly 2,450 stores, or about 57 percent of GM's 4,300 U.S. dealers, have renovated or rebuilt their facilities as of this writing. Another 12 percent are under construction.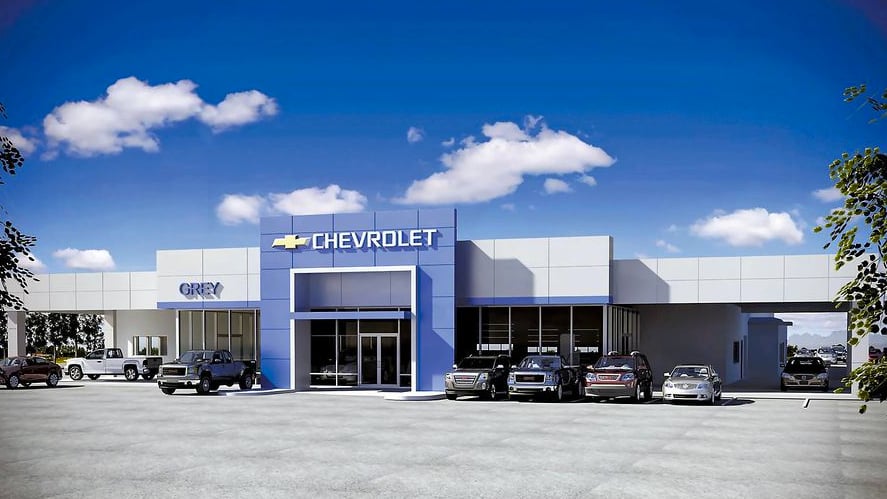 This means that, by the time EBE 1.0 ends in 2016, roughly 70 percent of GM's U.S. retail facilities that account for an estimated 83 percent of GM's U.S. retail sales volume will have been freshly made over.
GM executives refer to the program as the most extensive makeover of an automotive dealership body in history that "has changed the face of our brands across the nation". That is according to Alan Batey, who has served as president of GM North America since January 2014.
By the time the first iteration of EBE expires in 2016, GM will have invested over $5 billion over the seven years that it was in place. And it might not have been all for naught.
"We've gone, in my opinion, from being the worst to being the best in our facilities," said Batey.
Meanwhile, General Motors and its Executive Dealer Council are working on a follow-up version of EVE unofficially dubbed EBE 2.0.
The GM Authority Take
Wonderful. Here's to hoping that noteworthy sales gains will follow, especially for brands like Cadillac, which isn't only enjoying a made-over dealer body, but also an all-new, highly-competitive lineup of vehicles.
GM Authority is looking for professional automotive journalists with at least three years of experience to join our rapidly-growing team. We pay between $60,000 and $80,000 per year. More details
here
.