Accident Watch: 2015 C7 Corvette Z06 Meets Its Demise At Laguna Seca
5
If you've ever been in a car wreck, it's awful. Especially if it involves your pride and joy, something you've spent countless months saving for, or too many hours working on. Then suddenly, it's gone. We can feel for the driver of this Torch Red 2015 C7 Corvette Z06.
If anything, at least it went with dignity on the track and not in a foolish, miscalculated launch like a certain Torch Red 2015 C7 Z06 did recently.
NeedsMoarGarage shares the site he saw as the 2015 Z06 took its few last moments on Laguna Seca via Opposite Lock. From his Mazda RX-7, he could tell the 2015 Corvette Z06 was not pointed in any direction desirable, and writes he suddenly was hard on the brakes as the 2015 Z06 was now rolling towards him in a cloud of debris and parts shrapnel.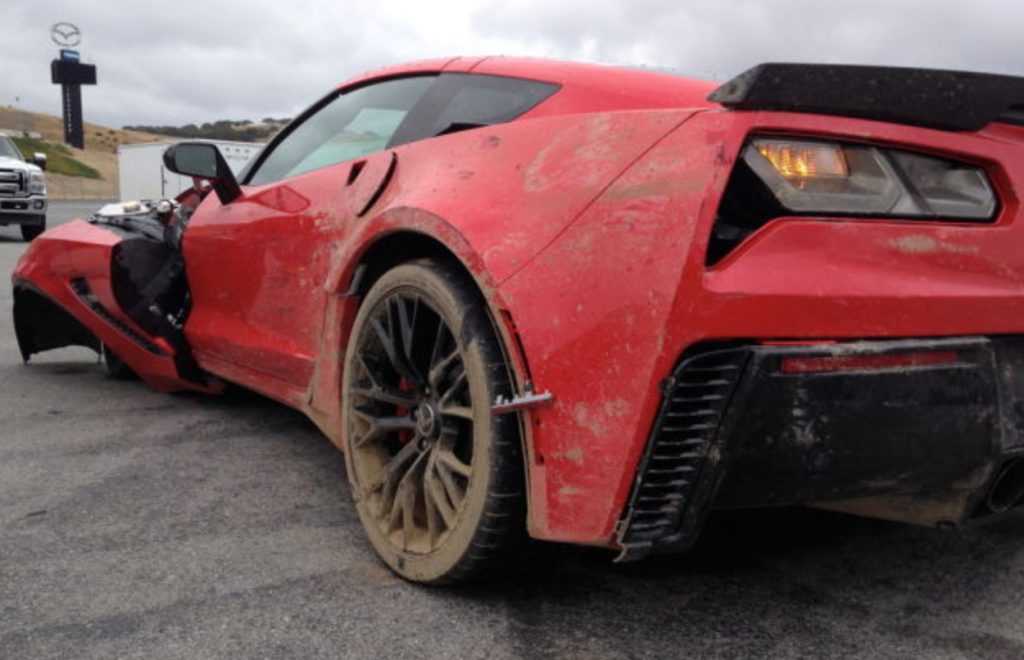 In the end, he writes the driver seemed in good spirits afterwords, accepting what was done, was indeed done. We're sure this isn't the last time this driver will see the track, and most likely not the last time he's behind the wheel of a Corvette Z06.
Want to see your GM ride featured on GM Authority? We welcome your submissions. See
here
for details.