The 2013 Buick Verano Turbo Emanates Business-Casual Performance (Review)
19
I'm not sure, but I think the ass-brows of the Buick Verano are growing on me. Those out-of-place chromed strips adorning the vehicle's rear fascia have long been GM Authority's only beef with the way the Verano looks, but only because they're so distracting from an otherwise elegant body.
Ah. I know why I've warmed up to them, even if it's slightly. It's because with the Verano Turbo, those gleaming accents serve as a vexatious farewell to any stock Volkswagen GTI pulled up next to it as the red light flashes green. And the VW driver would have never seen it coming. In a clam shell, this is the charm of the Buick Verano Turbo — a sedated appearance with a stinger under the hood: a boosted 2.0L Ecotec LHU engine with a substantial 250 horsepower and 260 pound-feet of torque.
Yes, 250 horsepower and 260 pound feet of torque. And guess what? No torque steer. At all. None. Even without HiPer Strut, the Verano Turbo keeps its aim forward thanks to unique suspension and steering calibration, which are both tightened up to manage the power, and they do a swell job in doing so. In fact, because the steering feel is more weighted than before, it almost feels like a traditional hydraulic setup, rather than these new electric setups that have been appearing, which at times feel overly-sensitive while providing little driver feedback. But tire traction isn't improved, as the Continental rubber found on the force-inducted Verano is the same on the base model, as are the brakes, which feel a bit soft.
If it weren't for the unchanged brakes and tires, the Buick Verano Turbo may just thwart the Regal GS as the top performer in Buick's current lineup. The whole car is fairly sharp, nimble and quick. And at a sub-$30,000 asking price, it drives a hard bargain against not only the Acura ILX and Audi A3, but even performance-oriented cars such as the base Cadillac ATS and Lexus IS250, despite a completely different drivetrain layout. If Buick were to upgrade the quality of the interior materials (like the tacky fake wood and chrome), add HID headlamps and include a few more power functions to the cabin, the Verano Turbo could easily ask for a couple more grand on its base MSRP and totally get away with it. But that's not all.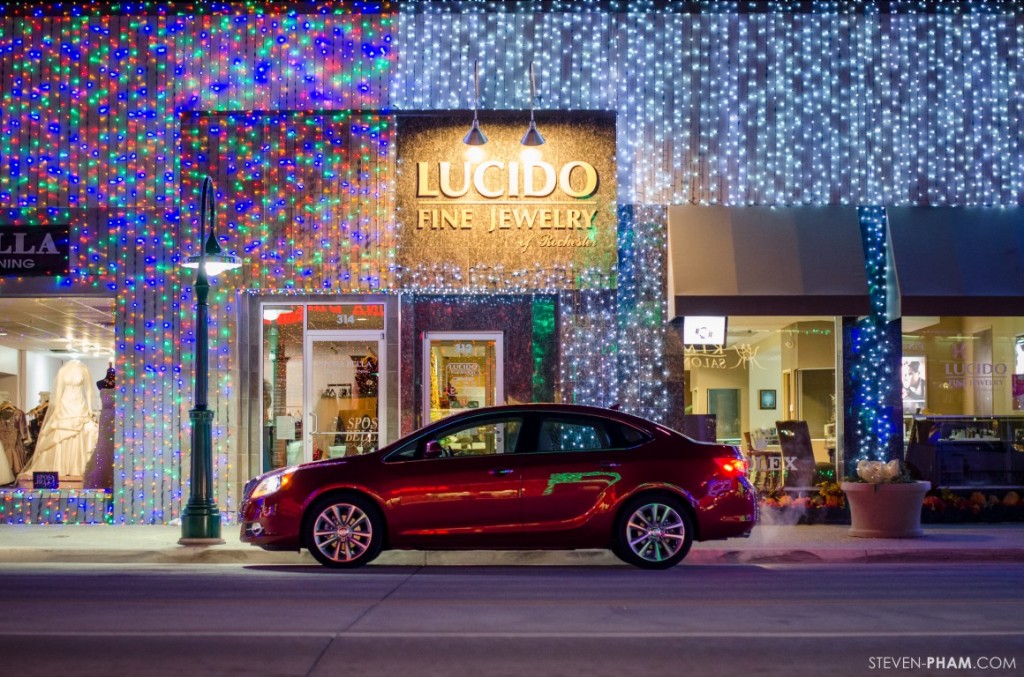 They'll Never Know
What makes the Verano Turbo even more significant is that it makes the naturally aspirated base Verano completely irrelevant as it stands, by adding an extra 70 horsepower and another 90 pound-feet compared to the base model, while delivering nearly identical fuel economy numbers. And it comes stock with a manual transmission, which is a huge plus to anybody who enjoys driving.
Recording 27 combined miles per gallon, I actually averaged the same mileage as I did in the more docile 2.4L base model, and admittedly, I was harder on this turbocharged Crystal Red Metallic test subject than I was on the naturally aspirated white Verano I drove in late summer on the same grid of roads. However, premium 93-octane petrol was used over the standard 87-octane grade, which Buick recommends against in the Verano Turbo. Regardless, if you were eyeing the base model over the boosted Verano on fuel mileage alone, stop right now. The Verano Turbo, which starts at $29,105, is the one to buy.
To specify, our 1ST tester came with $2,020 in options, which included a $900 power sunroof, premium audio and navigation system for $795, and the $325 Crystal Red tintcoat. Tack on the $885 destination fee, and the total comes to $32,010 — a bargain considering the content and performance.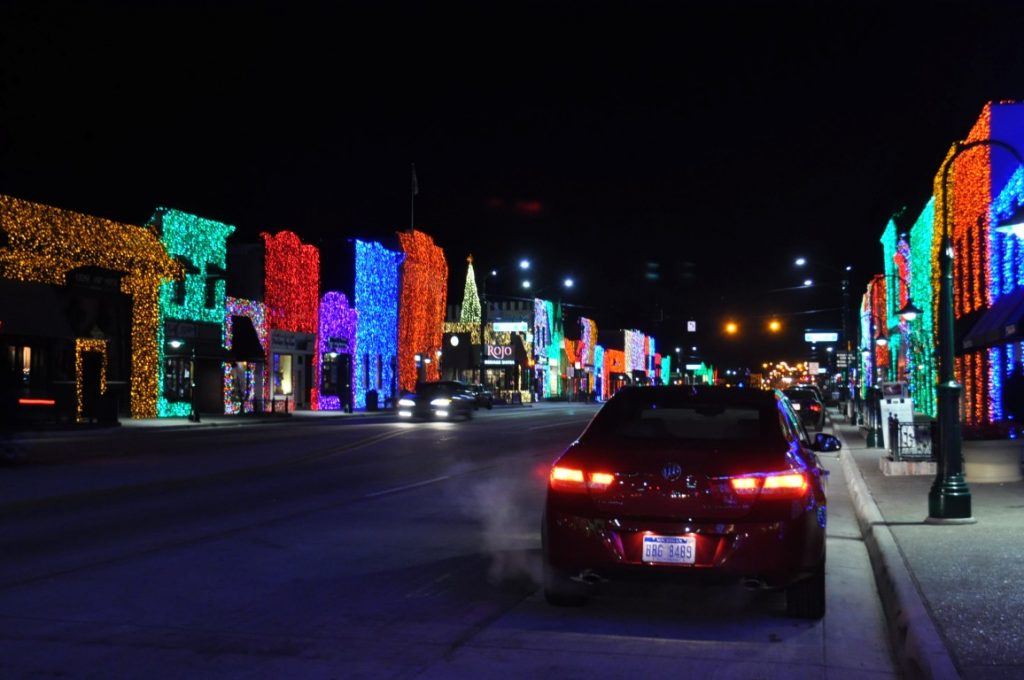 It Actually Fits In At The Local Car Meet
As for the manual transmission itself; the narrow shifter easily fit the grip of my hand comfortably, as I would motion into first while let off the high catch point of the clutch pedal. Gravy. Second and third gears for some reason felt a tad on the notchy side, but not enough for me to really spend any more words griping about it. It's also important to watch the tach on the Verano Turbo, and shift around 5,500 RPM or so, rather than drawing the engine all the way out to its 7,000 RPM redline, as power begins to take a dive beyond that 5,500 RPM range. Additionally, torque peaks at 2,000 RPM, with 90 percent available at 1,700 RPM, giving the Verano Turbo a swift punch off the line. Unfortunately there's little to find at the top. Again, just shift at 5,500 and you won't have to worry.
If you do everything right, and Buick affirms that the Verano Turbo will jump from a standstill to 60 miles per hour in just 6.2 seconds. That's faster than the aforementioned Volkswagen GTI, and even the base Audi A4. But you'd never know it with its business-casual looks. In fact, the only changes from the base model include a subtle spoiler, twin exhaust tips instead of one, and a single "Turbo" badge. Couple that with the incredibly quiet interior, and other creature comforts like a heated steering wheel, an IntelliLink infotainment system and lovely seats, and the Verano Turbo is that rare combination of refinement and performance in a C-segment car — a real sleeper that also doesn't mind being tossed through winding backroads, as if it were some sort of quasi-German sports sedan. Considering it's based on the Opel Astra, it kind of is.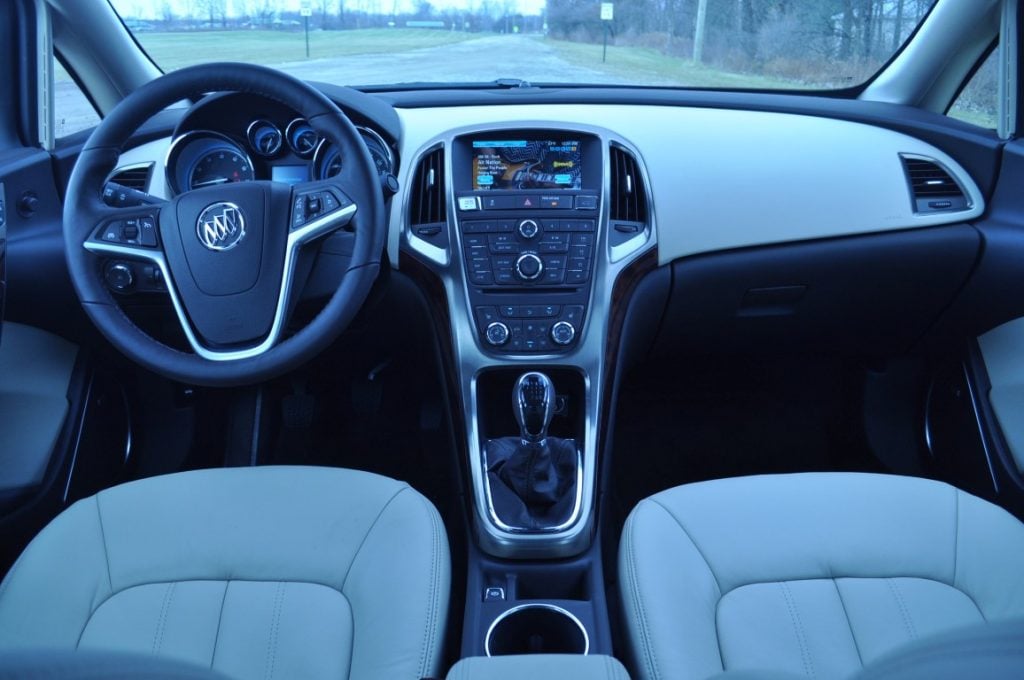 The Verdict
Believe it or not, those considering the Buick Regal GS might find themselves saving 10 grand or so after experiencing the sweetheart that is the Verano Turbo. Now, if only we could get its powertain in the Chevrolet Cruze…
Disclaimer: General Motors provided the Buick Verano Turbo and a tank of gas, which was refilled with premium fuel. Steven Pham once again provided the photos, while I picked the location and insisted we take all the photos with the fog lamps on.
Sweepstakes Of The Month: Win a Corvette Z06 and 2024 Silverado. Details here.
We are currently looking for experienced automotive journalists and editors to join our team. Make $60k-$80k per year doing what you love. We are also looking for an experienced web developer.
See details here
.