Future Classics: Ten Quirky GM Woodward Dream Cruisers Of Tomorrow
11
Another Woodward Dream Cruise has come and gone, and as we recover our bodies from excessive sun exposure, walking, and hydrocarbon fume inhalation, we sit back and reflect on this year's motoring mecca for muscle cars, classics, exotics, and downright bizarre automobiles.
After seeing a sea of Chevelles, Camaros and Corvettes of yesteryear, we're left fantasizing as to what sort of General Motors vehicles will be driven to Dream Cruises when Generation Y receives its AARP card. If there still is a Dream Cruise by then.
There's no arguing that Camaros and Corvettes will be present at cruises to come, along with overnight hits like the Pontiac G8 and Solstice. And yes, we can expect a Saturn Sky Red Line or two, and even the wedged Cadillac CTS Coupe. However, the transcendental driver may find themselves behind the wheel of any of the following ten vehicles:
10. Buick Regal GS
As the Regal Grand National was the Buick performance oddball of the 80's, the Regal GS and its Brembo brakes represent the black sheep of the brand's modern lineup. A front-wheel-drive turbocharged corner carver, while managing to be a complete sleeper, the Regal GS will be the Woodward Dream Cruise ride of choice for modest Millenials.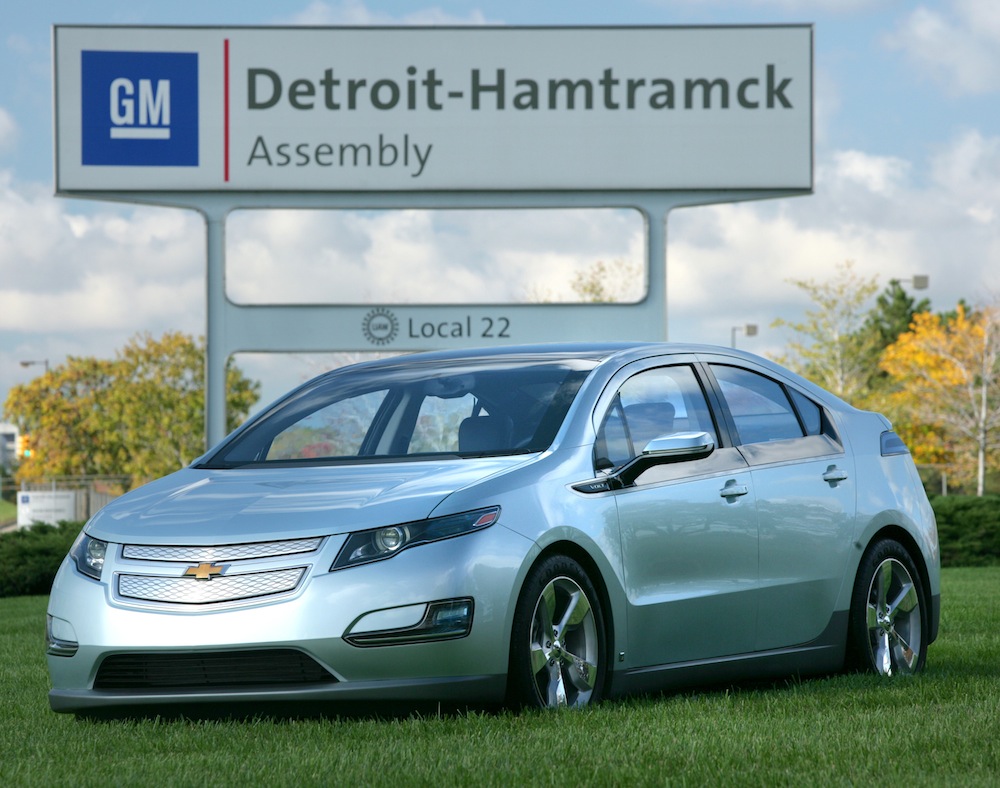 9. Chevrolet Volt
The Chevrolet Volt represents progress in automotive propulsion. Plug it in, or fill it up. Or both. And by the time Millennials are grandparents, the Volt will have also become a grandparent of many zero-emission vehicles that will predictably either mirror or surpass the ranges of today's most efficient gasoline cars. But since the Volt is unfamiliar technology, most Woodwardians and their muscle cars will most likely shy away from it.
8. GMC Envoy XUV
The GMC Envoy XUV is a vehicle with enhanced versatility that didn't receive much love in the marketplace. Probably because it wasn't ugly enough. However, it's the only SUV we can think of that can fit a family of five, plus a sapling that was just bought from the Meijer garden section.
7. Chevrolet HHR/ HHR SS
It might not have the best visibility from the inside, but with the way it looks from the outside, the Chevrolet HHR is a memorable piece of design work worthy of a cult following. Just don't ask the haters what "HHR" stands for.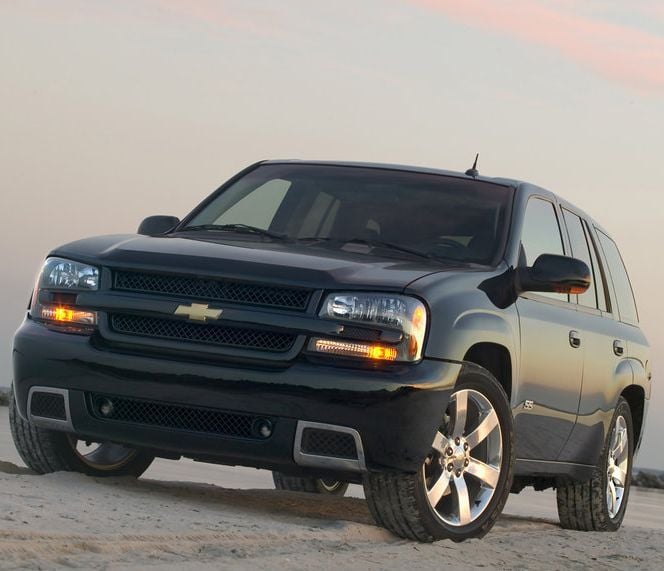 6. Chevrolet TrailBlazer SS/Saab 9-7X Aero
The TrailBlazer wasn't perfect, but throw an 395-horse, 400-lb-ft LS2 V8 under the hood, and the anal details quickly become forgotten. Easy to tune, and easy to fit in a spouse and a few kids plus loads of cargo, the TrailBlazer SS is the GM enthusiast's family car. Additionally the Saab 9-7X Aero marks the first and only Saab to ever receive a V8, though at this point it's hardly a Saab in the first place.
5. Cadillac CTS/CTS-V Wagon
Today, it's built to order. And with a wagon variant of the next-generation Cadillac CTS currently seeming unlikely, the CTS/CTS-V Sportwagon is a super rare breed of performance and versatility with an all-too-short lifespan. Truly, it's an enthusiast's darling car and will be coveted for years to come.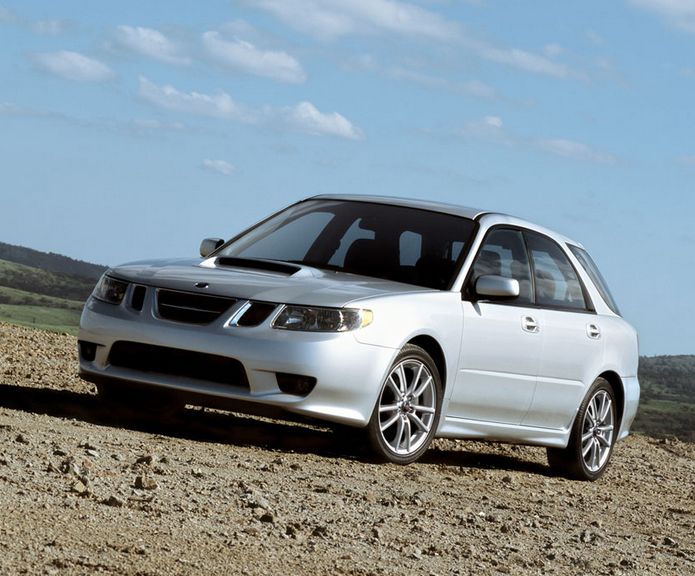 4. Saab 9-2X Aero
A Subaru Impreza WRX by another name. The "Saaburu" is one of those cult cars born from a badge-engineering move that actually turned out to be pretty darn cool. All-wheel-drive, turbocharged, and a hatchback. Three things that Gen Y gear-heads love.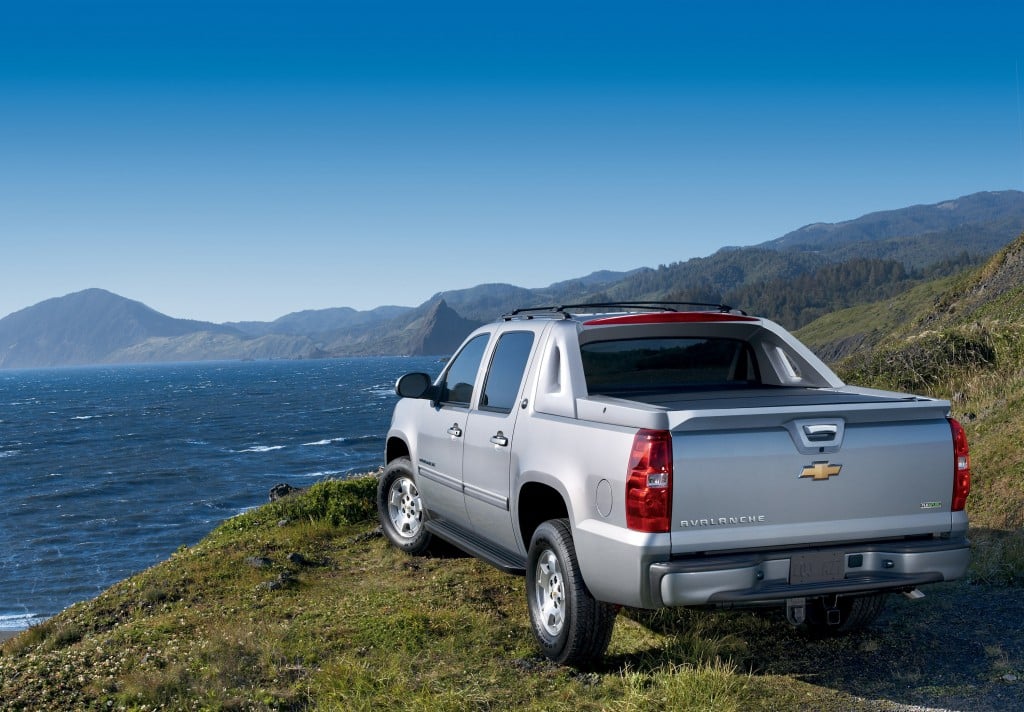 3. Chevrolet Avalanche/Cadillac Escalade EXT
The catalyst that spawned the crew cab pickup truck, the Chevrolet Avalance changed the way truck buyers thought when it was first introduced in 2002. A family SUV for the week, a multi-role truck for the weekend, and a successful experiment. The more luxurious and powerful Cadillac Escalade EXT also happens to be a personal favorite of the GM Authority staff.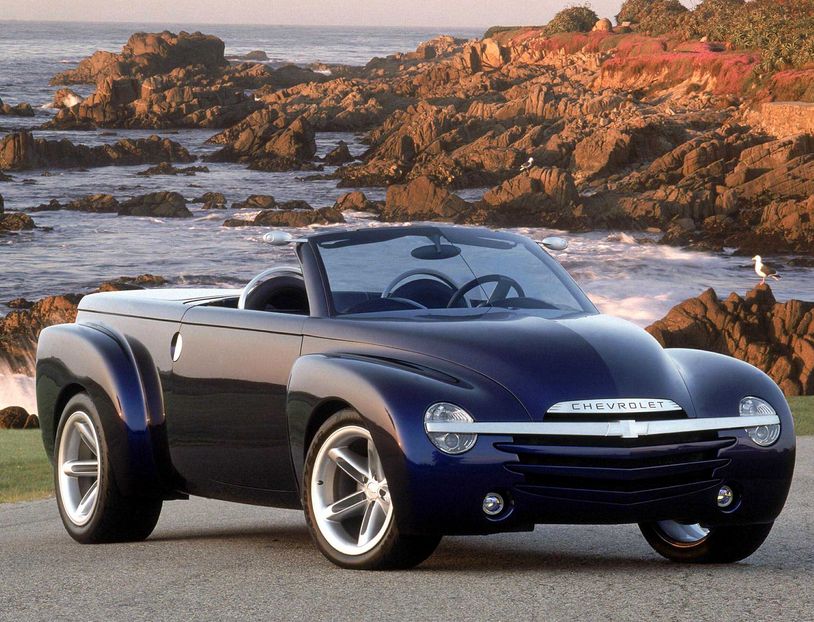 2. Chevrolet SSR
Not exactly an El Camino, this extremely limited-run Chevrolet ute convertible features an unmistakable design, and up to 390 horsepower courtesy of an LS2 V8 engine borrowed from the Corvette. Only it shares the chassis of a Chevrolet TrailBlazer. Most definitely an oddball garage queen to park next to an F-Body.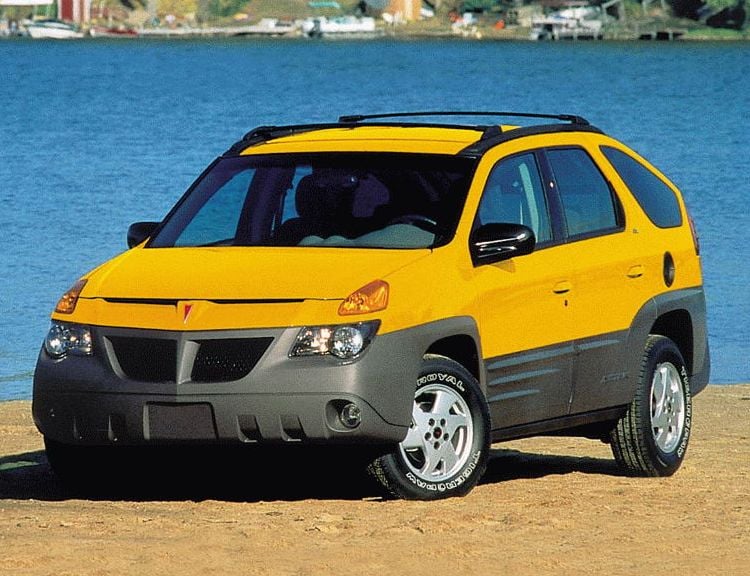 1. Pontiac Aztek
Say what you want about the Pontiac Aztek. There is something timeless and unforgettable about it, not unlike movies that are so bad, they're good. And after four and a half seasons playing a role in Breaking Bad, there's no doubt that we all view Aztek owners a little differently these days. Look for this Quasimodo crossover and its plastic panels sticking out like a glorious zit in the future scrum of fifth-generation Camaros, Vipers, Corvettes and Mustangs during the 2030 Woodward Dream Cruise.
Honorable Mentions: Saturn Aura XR, Chevrolet Malibu Maxx SS
Only because a list of twelve didn't feel as even as a list of ten. Have any others you would like to put up for consideration? Talk it out in the comment section below, or in the fantastic forum.
Sweepstakes Of The Month: Win a Corvette Z06 and 2024 Silverado. Details here.
We are currently looking for experienced automotive journalists and editors to join our team. Make $60k-$80k per year doing what you love. We are also looking for an experienced web developer.
See details here
.