Review: 2011 Chevrolet Cruze Eco
8
So there I was, 8 AM Saturday morning on my way to compete in a local Brazilian Jiu-Jitsu tournament with my teammates Trent and Jeremy. We were all going over in our heads our plans for beating our opponents, and hopefully taking first. Maybe I was going to short choke somebody until they tapped, or throw on an impressive armbar lock. However it was going to happen, I had my heart set on winning, and this Chevrolet Cruze Eco was going to get me to my tournament.
Overview
Before I sound off on any more of my hobbies, let's cover the basics on the latest Chevy compact sedan. With a current MSRP of $16,525, the bare bones Cruze LS comes in at a more premium price than pretty much everything else in its class, including the Toyota Corolla ($15,600), Honda Civic ($15,805), Volkswagen Jetta ($15,995) and Hyundai Elantra ($14,830), but just under the all-new Ford Focus ($16,995). Though fairly pricey for its segment, the Cruze looks, feels and drives in a more polished than the cheaper models. What's more, we tested no basic Cruze, but a Cruze Eco — which holds several unique features not present on any other Cruze variant and stickers at a steeper price. Our tester commanded a price of $18,895 (excluding the $720 destination charge). It featured only $720 in options, listing only the $525 connectivity package — a total must buy that comes with cruise control, a USB audio interface, a leather wrapped steering wheel complete with button controls, Bluetooth connectivity and a leather shift knob — and a $195 Black Granite Metallic paint job.
The Cruze Eco is the only Cruze variant with the combination of the turbocharged 1.4L ECOTEC engine that's good for 138 horsepower and 148 pounds-feet of torque mated to a six-speed M32 transmission tuned for optimal fuel economy with its tall gear ratios. Additionally, the Cruze Eco features several aerodynamic improvements from the base model such as automatic grille shutters that close at highway speeds, which prevents unnecessary turbulence in the engine bay. Other aero-upgrades that help streamline the Eco are full-body underpanels, a slippery rear spoiler and a lowered suspension system by (just) one centimeter. It's lighter than the base model as well thanks to its unique lightweight polished aluminum wheels and the deletion of the Z-Link rear suspension system in favor of a simpler torsion bar.
Altogether, the Cruze Eco is good for an EPA rated 28 miles per gallon in the city and 42 on the highway, which I found to be an underestimation (more on that later). If only the city mileage stood out as much as the highway rating, as there is a 16 MPG gap between the two.Unfortunately, the lofty highway number is only good with the manual variant of the Eco. Yes, there is an automatic version, but it's essentially pointless, as the fuel economy rating only sees a single MPG improvement on the highway. So basically, all of those spiffy aerodynamic improvements don't amount to much, which means the lofty fuel economy numbers is all thanks to the six-speed manual.
This Is No Geo Metro
Remember the Geo Metro? You or somebody you know probably drove one in high school. That little hatchback could manage up to 44 miles per gallon on the highway with its puny 1.0L 3-cylinder engine. It was also a rebadged Suzuki Cultus that looked as well as drove like a third world country on wheels. But this was the sacrifice people had to make for fuel economy 20 years ago, and for a sixteen-year old just looking for transportation, there wasn't much more to ask of the car. Thankfully, the Chevrolet Cruze Eco is no Geo Metro.
One major feature differentiating the Cruze from a tin can of an age passed are the air bags — 10 of them in fact — that help the car achieve 5-star crash safety ratings on every test set forth by the NHTSA. What's more, it was one of the first cars ever to undergo the agency's newer, more rigorous testing process. On top of the top-scoring safety rating, the Cruze Eco manages to achieve practically the same fuel economy seen in the much more unsafe Geo while managing to be twice as heavy and offering a bevy of modern technology. And compared to other all-new compact sedans such as the 2012 Hyundai Elantra and 2012 Ford Focus in the U.S. market, the Cruze Eco still comes in at the top of its class in safety and fuel economy. And it does it all while looking and feeling fantastic as a car could be for under $20,000.
As I stepped into the cabin of the Cruze Eco, I was immediately turned on by the two-tone red and black fabric seats and red accents on the doors and dashboard. Covering the red accents was a black mesh that altogether gave the interior of our tester a very sporty and youthful theme. I found the setup of both the instrument panel and center console visually clean, with not too much button clutter. Activating the car's Bluetooth system took next to no time or effort, and plugging in and figuring out how to use my iPod was just easy. But I couldn't pause my iPod, as the large pause/play button in the center of the console is only useful with CDs — and honestly, who still uses CDs? The only way to pause my iPod was to turn the entertainment system off by pressing the power button. Also, get the optional Pioneer audio system if you can, because the base unit comes off as tinny and doesn't amount to much. But if you do turn off the music, you'll quickly realize how impressively quiet the ride is for a compact car.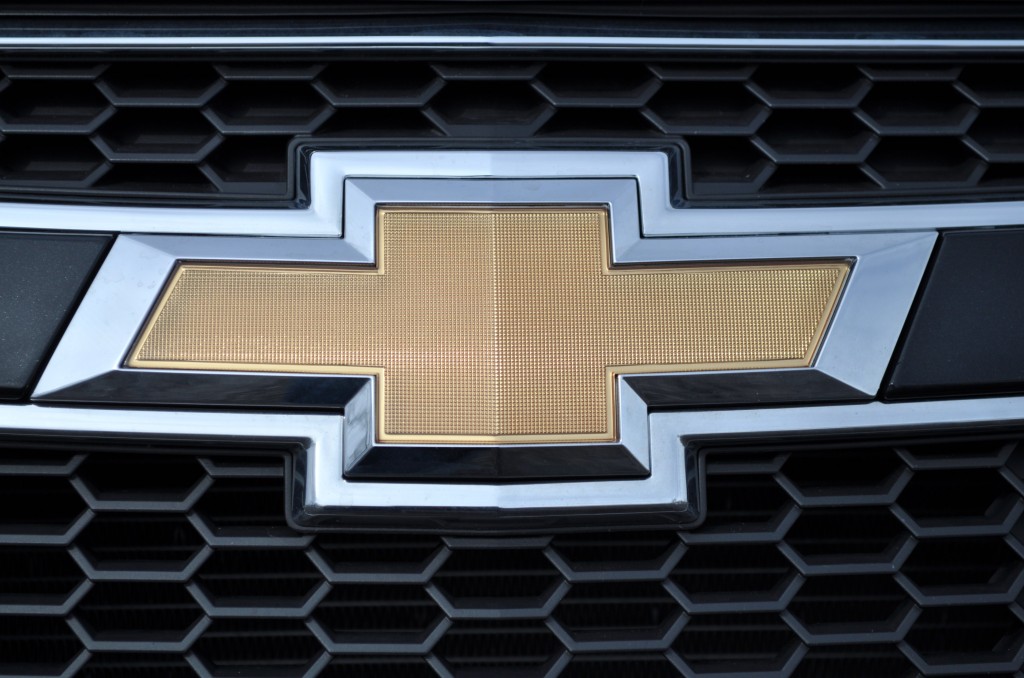 Even at highway speeds, the Cruze Eco did a great job negating wind and road noise and delivering a surprisingly quiet driving experience. And while I haven't had the opportunity to drive the new Focus or Elantra and compare it to our tester, our own Alex Luft has. And from what our wild Russian says, the Cruze Eco stands tall as the most refined and quietest ride among the three. But at the same time it's far from the quickest.
With only 138 horsepower and 148 pounds-feet of torque at its disposal, the Cruze Eco will take its time getting from zero to 60 MPH, at around 10 seconds. This blunt performance is due to the taller gearing ratios in the transmission, but really, hardly anybody looking for 40+ MPG is looking for a performance machine in the same car. To judge the Cruze Eco on not being quick enough is like judging tofu for not being spicy enough. But it should be noted that the Cruze Eco is more of a fair weather car than the base model thanks to its low-rolling resistance tires. While they do help the Eco achieve the high fuel economy marks, they sacrifice grip in the process. So if it's a snowy or a rainy day on the interstate, keep a little bit of extra distance from whatever is in front of you.
64 MPG Highway?!
Seriously. I managed it. And it wasn't hard. With a warm engine casually cruising at 50 miles-per-hour, I was able to hyper-mile my trusty Cruze Eco well above its EPA highway mileage rating. I even took a picture to prove it. If General Motors engineers had the goal in mind to build the ultimate non-hybrid hypermiler, they just may have done it. Its engineers in Warren and assembly team in Lordstown should be proud.
The GM Authority Bottom Line
Learn how to drive a stick. This is the Chevy Cruze to buy. Oh, and it's probably one of the most fuel efficient rides you can take to a grappling tournament and then win. Yes, I won.
Why You Would Buy One
Outstanding highway fuel economy
The overall comfort, styling and features inside and out
Fantastic safety and refinement for a compact car
Why You Wouldn't Buy One
The fear of a manual transmission
You can get a 40 MPG compact for a lot cheaper and as an automatic, elsewhere (Elantra)
You're looking for a compact with a hatchback or all-wheel-drive (Focus)
Sweepstakes Of The Month: Win a Corvette Z06 and 2024 Silverado. Details here.
We are currently looking for experienced automotive journalists and editors to join our team. Make $60k-$80k per year doing what you love. We are also looking for an experienced web developer.
See details here
.