With Video: Chevrolet Volt Plastic Components To Be Built With Recycled Oil Boon Material
0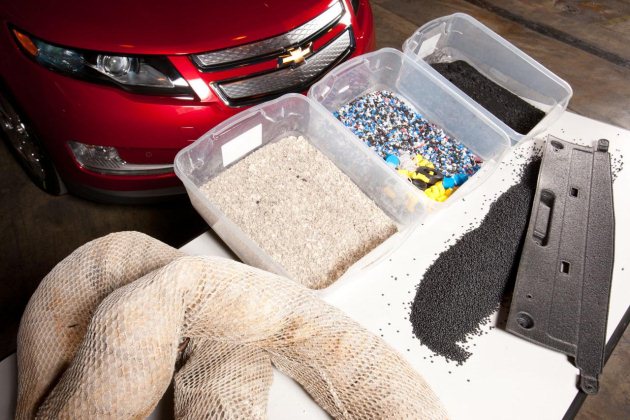 Yes, the oil crisis in the Gulf of Mexico — courtesy of BP — was something the world could have gone without. However, it doesn't mean some silver lining — no matter how small — can't come out of the disaster. Case in point, General Motors has begun to utilize an estimated 100 miles worth of used oil booms that were used in the cleanup to make several components in (you guessed it) the Chevy Volt.
The parts in question, which are located under the hood and are essentially used to deflect air around the Volt's radiator, will be made up of 25 percent oil boon material, 25 percent recycled tires, with the remaining 50 percent made from discarded car parts. To note, they are as black as the ingredients they come from. For more check out the video presser.
Want to see your GM ride featured on GM Authority? We welcome your submissions. See
here
for details.
Subscribe to GM Authority
For around-the-clock GM news coverage
You may also like...