Report: Chevrolet Volt More Than Just A Car, It's A Political Issue
0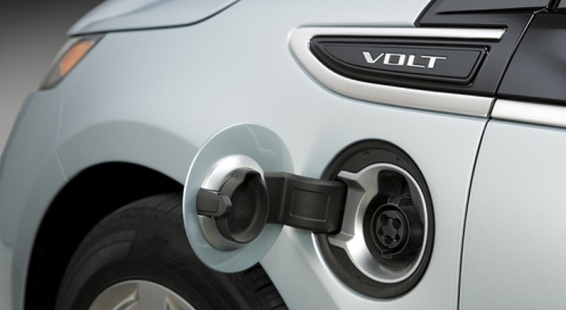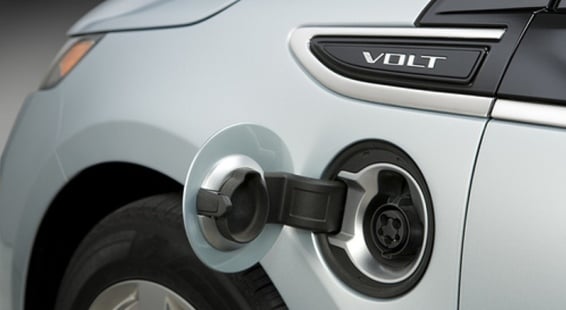 Unlike the Toyota Prius — which has its batteries assembled in Europe that are then shipped to Japan for final assembly, where the final product takes the form of an egg-shaped sedan hatch — the Chevrolet Volt has both — its batteries manufactured and final assembly taking place — right here in the United States; more specifically, in Michigan. Secondly, we all are aware that the Volt and its technology are stepping stones to a giant leap forward of automotive transportation. As such, Progress Michigan, a political grassroots movement that pushes for (you guessed it) progress in the state of Michigan, believes that the Volt and future products like it should continue to be built in the Mitten.
The main reason for PM's stance on the Volt and other future electric vehicles rests on the belief that the manufacturing of things revolving around industries such as wind, solar power, and gas-free transportation can recharge the crippled economy of Michigan. They have even sent an email to GOP governor-elect Rick Synder, encouraging him to continue the push for more battery manufacturing facilities throughout the state — something that will no doubt create many jobs that have been lost over the years.
Now, we shouldn't let automotive opinions of Rush Limbaugh and Fox News speak for the entire Republican party and its supporters, no matter how moronic their viewpoints may be. However, for these activists to say that the EV industry is "booming" may be a bit of an overstatement (as per the email provided below), but we will no doubt see an increase in alternative energy vehicles from here on out. Especially if gov.-elect Snyder keeps the trend in spirit. If you're curious about Progress Michigan, visit their website here.
Here's the email:
The first Chevy Volts are parked in neighborhood driveways. One day, they'll be as omnipresent as other landmark American cars. But at this moment, we are witnessing the most exciting moment in recent American automotive history: the pioneering hybrid-electric car that stands to revolutionize what we drive, and rebuild our economy at the same time.
Advanced batteries power the Volt, and they power Michigan's economy. They're made here, by Michiganders, because of the strategic investments made by Gov. Jennifer Granholm. Now the industry is booming, and it's more important than ever for Gov.-elect Rick Snyder to continue to support investment in advanced battery manufacturing.
Tell Rick Snyder to support Michigan workers, and Michigan manufacturing, by continuing advanced battery incentives and strategic infrastructure investments!
Support advanced battery incentives!
Snyder has said he supports continuing the investment in advanced battery technology that spurred job growth and paved the way for the Volt's success. Now, we need him to make good on that promise and also commit to making strategic infrastructure investments in things like charging stations to make Michigan the national leader in electric vehicles!
Michigan's ready to lead, but we can't do it without a commitment from Gov.-elect Snyder to stay the course that got us here. Tell him to continue existing advanced battery incentives and to invest in infrastructure, too.
[/expand]
Want to see your GM ride featured on GM Authority? We welcome your submissions. See
here
for details.