Mark Reuss Ranks Sixth In Latest Motor Trend Power List Rankings
1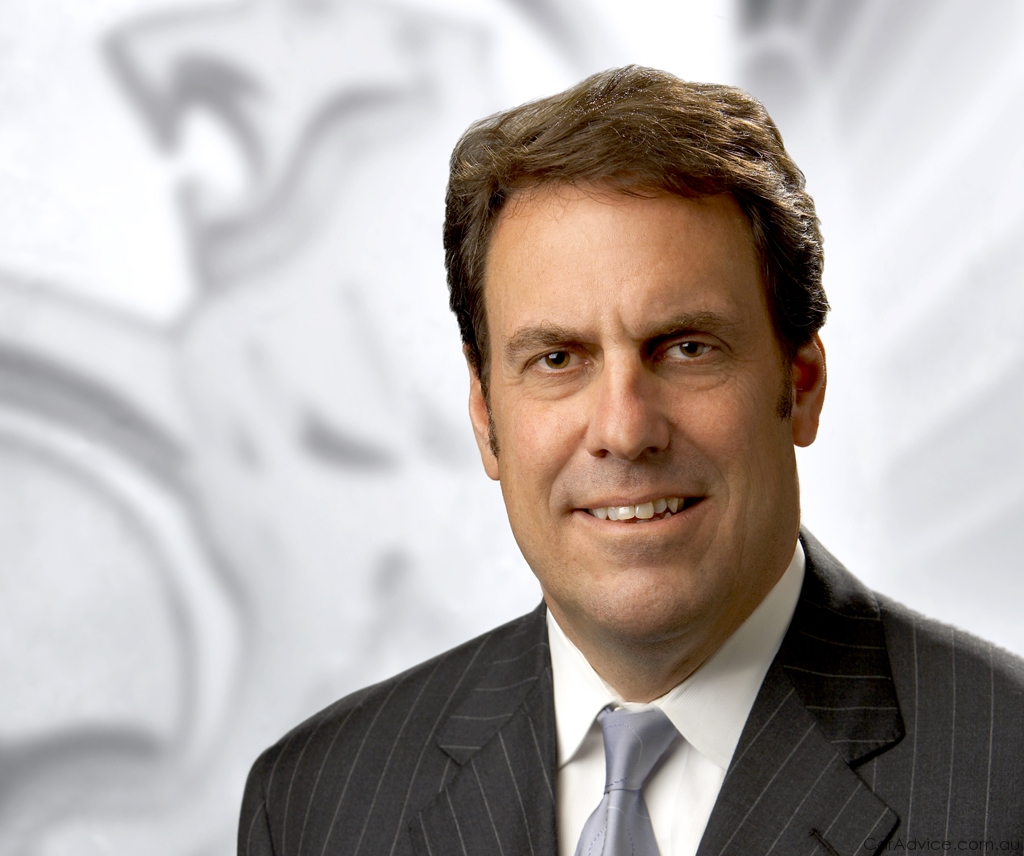 Ah, the Motor Trend Power List. In case you need a refresher, it's an annual standing list consisting of 50 of the most influential and most powerful movers and shakers in the entire automotive industry. According to this list, GM North America President Mark Reuss is the most influential and powerful mover and shaker within The General's ranks, placing sixth on the board, jumping from number 18 last year. The second-highest ranking GM executive was CEO Dan Akerson, who snuck in at no. 27.
Motor Trend cites Reuss' background as an engineer and his successful tenure at Holden, and rightfully claims that "GM needs a business leader with Reuss' car guy credentials to get the job done." Other GM executives that made the list include Vice Chairman Tom Stephens (no. 29) and GM Europe President Nick Reilly (no. 44). Number one overall? Ford CEO Alan Mulally.
Below we have provided excerpts from the 2011 Power Rankings List of all seven GM executives that made this year's list. But if you want to read the whole shebang, warp to the feature through the link provided below.
Source: Motor Trend
Here are the excerpts from Motor Trend:
6. MARK REUSS
General Motors vice president and president, North America
A car guy with business acumen
2010 Rank: 18
Defying New GM's aversion to lifetime employees: Hired as an engineer in the '80s, Reuss oversaw development of several key products as chief engineer. He led GM Holden in Australia and New Zealand during its reorganization from February '08 to July '09, before coming home.
He says: "You'll see changes every year, in terms of what our products are, in terms of what our go-to-market approach is. We're just going to continuously get better."
We say: GM needs a business leader with Reuss' car guy credentials to get the job done.
Outlook: Dan Akerson's (#27) heir-apparent.
27. DAN AKERSON
GM chairman/CEO
GM's fourth CEO in two years
Rookie
Background: Led Nextel and eventually XO Communications from 1996 to '03, then led U.S. Buyout Fund of the Carlysle Group when he was tapped for the New GM board.
Then: When Ed Whitacre had enough of General Motors and Detroit last August, Akerson was named CEO and, eventually, chairman.
He says: Cadillac's new compact will be better than the BMW 3 Series and Mercedes-Benz C-Class.
We say: Sounds like Carly Fiorina's first TV commercial for Hewlett-Packard. Don't make promises too early.
Outlook: Fair.
29. TOM STEPHENS
GM vice chairman, global product operations
Seasoned vet leads global strategy
2010 Rank: 31
Once and future Lutz?: Our tagline when Lutz was still at the company last year, because Stephens was supposed to be his product-guy replacement.
What since: Survived GM's reorganization and remains one of the most seasoned car guys near the top of the management chain.
Now working on: Coordinating GM's global programs and factories, the company's version of "One Ford."
On diesels for the U.S.: Has implied that a passenger car diesel for the U.S. may be on again.
Outlook: Good.
32. MIKE SIMCOE
GM International Operations design executive director
Moving up GM's design ladder
2010 Rank: 42
Background: Holden from '83, to Daewoo, Suzuki and Subaru, lately Chevy, Buick, and GMC's best new designs, and now back to Australia.
New job: Will head GM International Design. Focus on Asian-Pacific models, but the job gives him the chance to put his imprimatur on global design as GM brands move to a more unified look worldwide.
Bonus points: Looks to be groomed as a potential replacement for Welburn when he retires.
Outlook: Sunny.
35. STEPHEN GIRSKY
GM vice chairman, corporate strategy and business development
"Car guy" moves forward
2010 Rank: 37
Background: Was an industry analyst and advisor to Centerbridge Partners.
Whitacre's "car guy": "Girsky knew the industry cold," shared his knowledge with Whitacre, according to "Overhaul."
Ran to replace him: Akerson, Girsky, Patricia Russo were candidates to replace Whitacre. "Girsky wasn't seen as a plausible replacement-no real management experience."
Outlook: Akerson's "automotive brain"?
40. JON LAUCKNER
GM vice president, GM Ventures president
Keeping GM General Motors
Rookie
What does that mean? GM's raison d'être is about expanding brands and its business. Now future is in expanding partnerships, strategic alliances. Lauckner is in charge of that.
Background: With a bachelor's in mechanical engineering and a master's in management, Lauckner was VP of global program management in '05-'09, then VP of global product planning.
Early successes: Has expanded the automaker's partnership with China's SAIC, including a push into India.
Outlook: Very Good.
44. NICK REILLY
GM Europe president
GM's hardest job
Rookie
Background: Has held some of the most difficult GM posts over the years, including chief of Vauxhall's Elsemereport plant, VP for GM Europe quality and reliability, Vauxhall managing director, and chairman GM Daewoo and Shanghai GM.
Culminating in: Leading Europe operations, including Opel/Vauxhall and Chevy Europe, as the operation struggles with reorganization and operating losses.
Good thinking: Plans Opel/Vauxhall's return to the World Rally Championship after a 20-year absence.
Want to see your GM ride featured on GM Authority? We welcome your submissions. See
here
for details.