GM To Build Next-Gen ECOTECs At Spring Hill (TN), Tonawanda (NY) Plants
0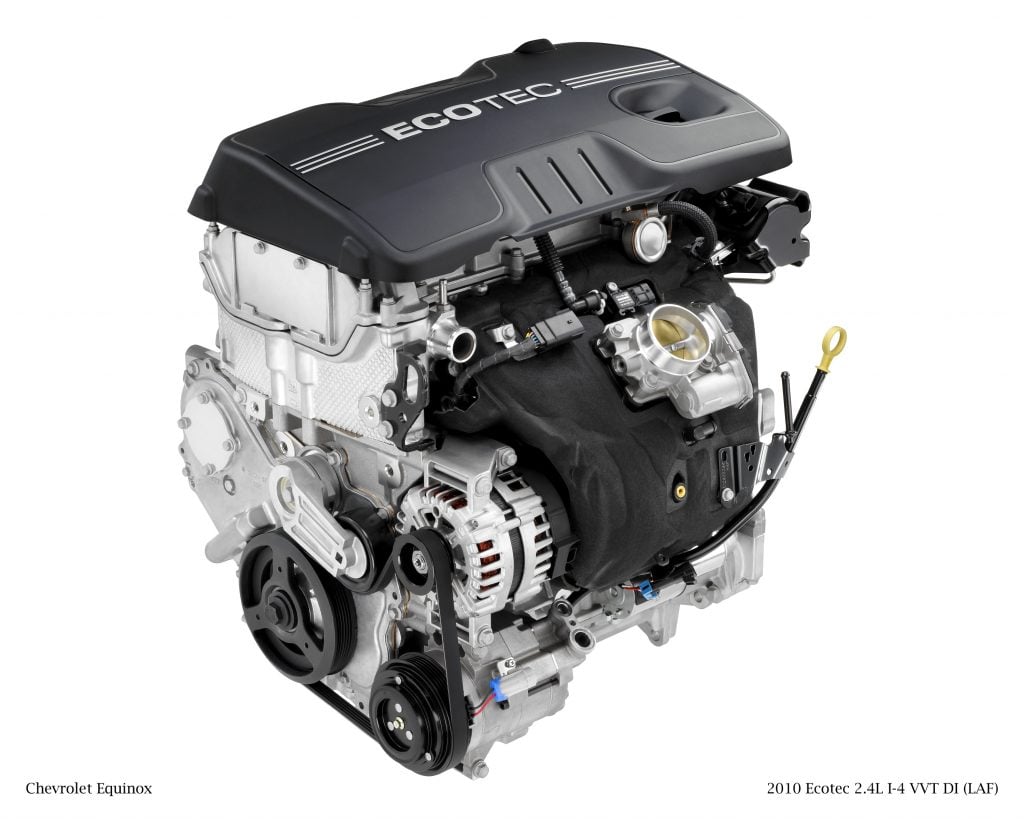 General Motors has elected to build its next-generation ECOTEC four-cylinder engines at the Spring Hill, Tennessee facility.
The plant is home to 1,045 workers and currently builds the present-day ECOTECs used in the Chevrolet Equinox and Malibu, GMC Terrain, and Buick LaCrosse. The plant will also produce the ECOTEC mill for the all-new Buick Regal when manufacturing of the Epsilon II-based sedan is moved from Rüsselsheim, Germany to Oshawa, Ontario, Canada in 2011.
Spring Hill was the official Saturn assembly plant. It opened in 1989 and built its last Saturn in 2007. The assembly line was idled for a year in 2007 to retool for the 2009 Chevrolet Traverse. Since then, GM moved Traverse production to Lansing, Michigan – where all the other Lambda-based vehicles are manufactured. The Spring Hill assembly line was idled shortly before GM's bankruptcy last year.
GM also produces the current iteration of ECOTEC engines at the Tonawanda, New York plant. However, the ECOTECs made at Tonawanda differ from those made at Spring Hill. Anticipating sky-high demand for the ECOTEC, GM plans to make both versions of the next-generation engine at both plants to better take advantage of volume flexibility.
The next version of the ECOTEC engine will begin production at Tonawanda in the spring of 2012, a move that will result 480 laid-off workers being brought back to work. Spring Hill will begin manufacturing the same engines in early 2013. The future four-cylinder is rumored to see an increase in top displacement to 2.5 liters. Much like the current ECOTEC mills carrying the LAF production code, the next-gen four bangers will be direct injected and turbo-capable.
The GM Authority Take
Given the market's seemingly unquenchable thirst for four-cylinder engines such as the ECOTEC, it's great to see GM take advantage of flexible manufacturing techniques to easily keep up with what's sure expected to be colossal demand. ECOTECs come in all shapes and sizes, ranging from teensy 1.0 liters all the way to the 2.4 liter LAF, and make up more than three-quarters of all GM powerplant manufacturing volume.
It also goes without saying that the re-hiring of 480 workers at Tonawanda is music to the ears of those returning to work as well as their families. All that's left to do is hope that the auto market continues its slow (but steady) recovery.
Want to see your GM ride featured on GM Authority? We welcome your submissions. See
here
for details.